2021 has been another tricky year for travellers. We got lucky, avoiding lockdowns and border closures by a week here and, literally, a day there to spend time in southern New South Wales and the Gold Coast. By a large stroke of luck, we even managed a road trip from Perth to Exmouth.
We know a lot of people haven't been as fortunate as us this year, so it means even more than usual that we can share these stories with you. We hope they provide some ideas for your next travel adventure and maybe rekindle some good memories of trips gone by.
Picking our top stories from 2021 wasn't easy. We have been waiting to get back to Ningaloo Reef for years and we could fill this whole list with stories from there. It is a spectacular part of Australia and heaven for wildlife lovers. Our detailed road trip itinerary and sea lion swim feature below. If you have never been to WA, we hope these stories tempt you think about going.
We also managed to sneak in trips to the New South Wales south coast and the rainforests in southeast Queensland. Again, it was hard choosing favourite posts from these trips, but here we feature the walks and waterfalls in Springbrook National Park, and the beautiful coastal town of Narooma on NSW.
We have also snuck in a couple of posts from our home state, South Australia, and one or two from a trip we did to Victoria late last year. We hope our favourite stories for 2021 give you some ideas and inspiration as you look forward to travelling a bit more next year.
Disclosure: Please Note That Some Links In This Post May Be Affiliate Links, And At No Additional Cost To You, We Earn A Small Commission If You Make A Purchase. Commissions Go Toward Maintaining The Curious Campers Website.
Our 'Lets move here' town of the year
New South Wales
We don't often check out the local real estate when we visit somewhere, but that is how much loved Narooma. There are lovely beaches, spectacular coastline, and lots of places to explore nearby including Tilba, Bermagui and Bodalla. Snorkelling and cycling around Wagonga Inlet, watching seals at the breakwater…we'd go back there tomorrow.
Read More : Discover Narooma on the South Coast
Perth to Exmouth Road Trip
Western Australia
If there is one road trip we would do over and over, this might be it. We love it so much we wrote this itinerary hoping others will want to do it too. The snorkelling, scenery and wildlife is great. In the itinerary we link to stories about Coral Bay, Shark Bay, Exmouth, Kalbarri, Geraldton and Jurien Bay. We hope you enjoy reading it as much as we enjoyed doing it!
Read More : See our Perth to Exmouth Itinerary
Wow moments and waterfalls around every corner
Queensland
When someone mentions the Gold Coast it's natural to think beaches and theme parks. But less than an hour from the coast is Springbrook National Park, a rainforest wonderland. It was a bit warm and sticky for our visit in February, but the waterfalls were pumping, and the forest was spectacular. There are walks for all levels. Check out our guide to see how you can explore this beautiful place.
Read More : Waterfalls & Walks of Springbrook National Park
Soon to be South Australia's newest National Park
South Australia
Deep Creek Conservation Park is only 90 minutes from adelaide but slips under the radar of both locals and visitors to SA. It has over a dozen walks from easy forest strolls to tough hikes that feature stunning coastal views. It is a great camping spot with lots of wildlife both in the bush and off the coast. Read about the campgrounds and walks so you can start planning your trip to Deep Creek.
Read More : Go Camping at Deep Creek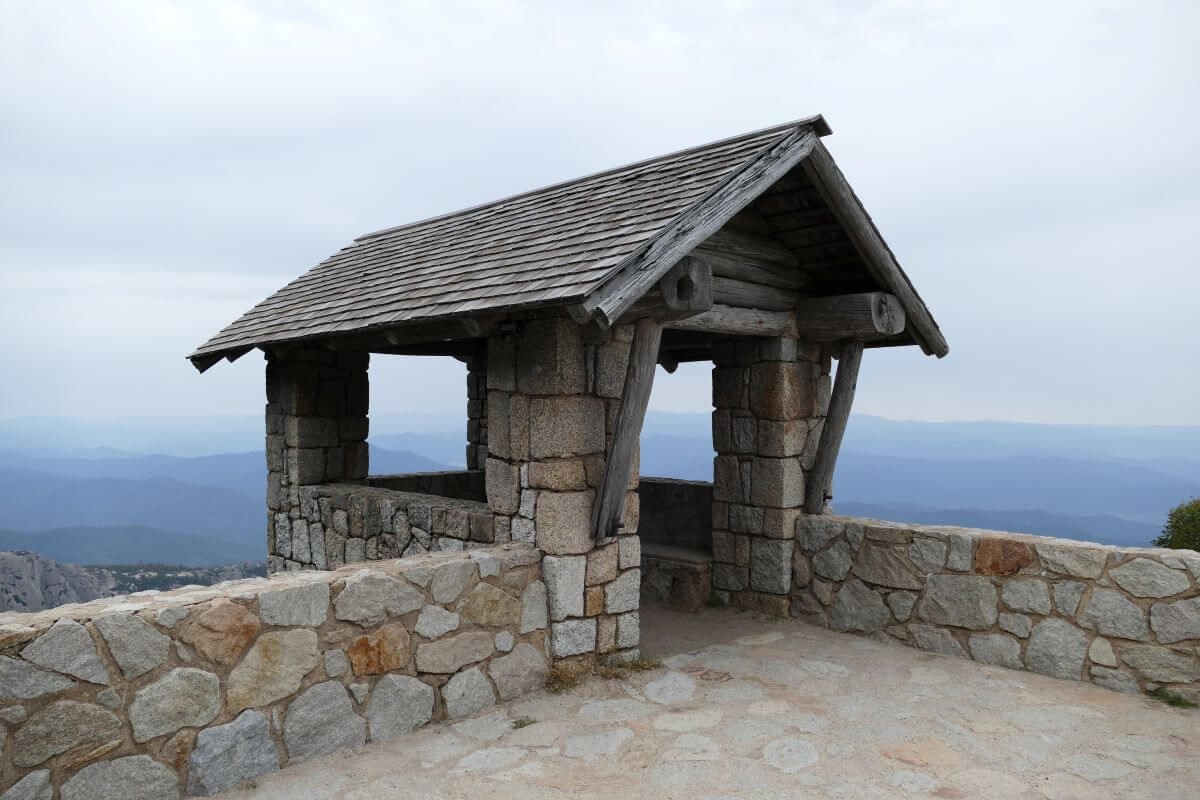 Where can you see Leviathan, The Hump and the Torpedo?
Victoria
If you are spending some time in the Victorian high country, a trip to Mount Buffalo National is a fantastic day trip. Walks, waterfalls, lookouts, great views and some of the most oddly shaped giant rocks you'll see are all great attractions here. Going when there isn't snow on the ground is the perfect time to get around the park and see some of its most impressive features.
Read More : Visit the Victorian High Country
Find a camping spot near Kangaroo Valley
New South Wales
Just a couple of hours from Sydney, Kangaroo Valley is a great weekend getaway. Kayak down the Kangaroo River, explore Morton National Park or just take it easy in Kangaroo Valley and enjoy the eateries in the main Street. There are plenty of low cost camping options in the area that are the perfect base for your stay.
Read More : Things to do in Kangaroo Valley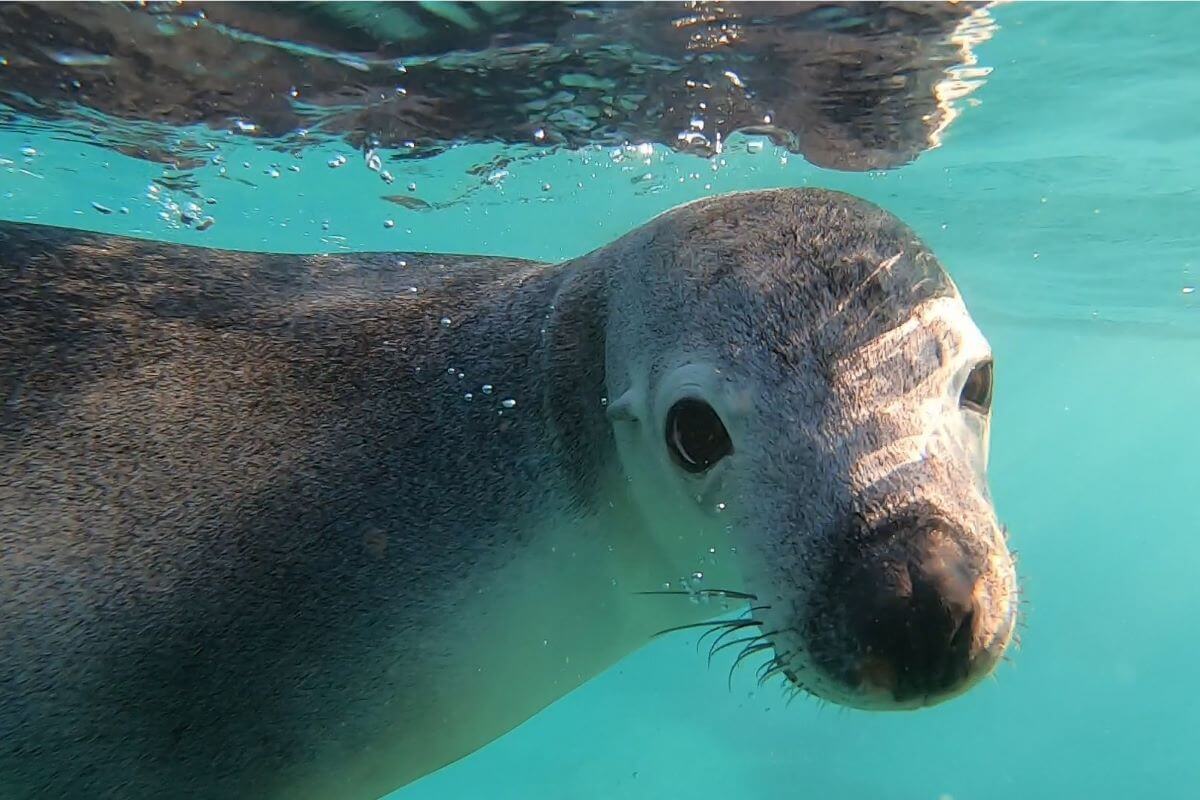 Come and play with the puppies of the sea
Western Australia
We had to include this story about our favourite activity of the year – it even pips swimming with whale sharks. If you're like us and enjoy wildlife interactions, swimming with Australian sea lions is as good as it gets. Our only problem on this tour was the sea lions getting so close, it was hard to take pictures. Lifelong memories from this experience for sure.
Read More : Swim with the Jurien Bay Sea Lions
Our Underwater Cameras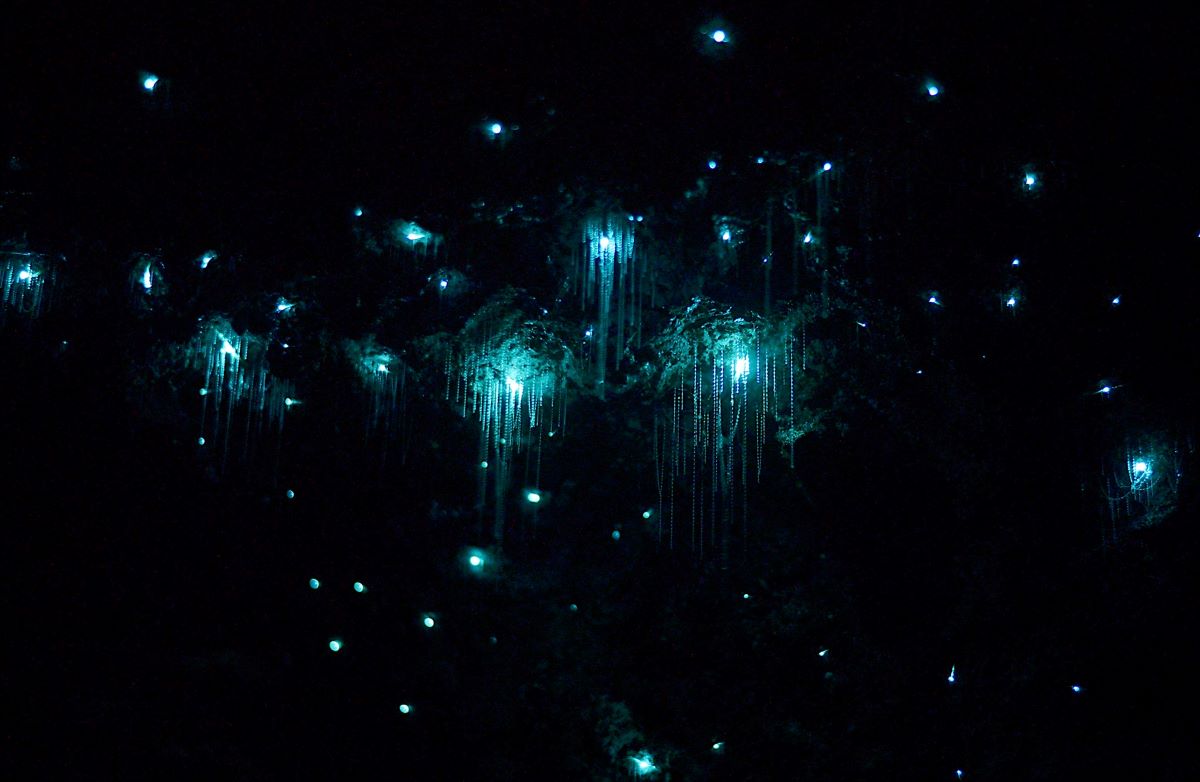 This cave in Tamborine Mountain gets a Glowing Review
Queensland
There is a lot to do around Tamborine Mountain. The Rainforest Skywalk is a great family friendly activity, the Botanic Gardens are beautiful, and shoppers will love a stroll up and down Gallery Walk. The surprise activity on our trip was a magical visit to the Tamborine Mountain Glow Worm Cave. Read how these little critters lit up our Tamborine Mountain trip.
Read More : Be Amazed at these tiny Glow Worms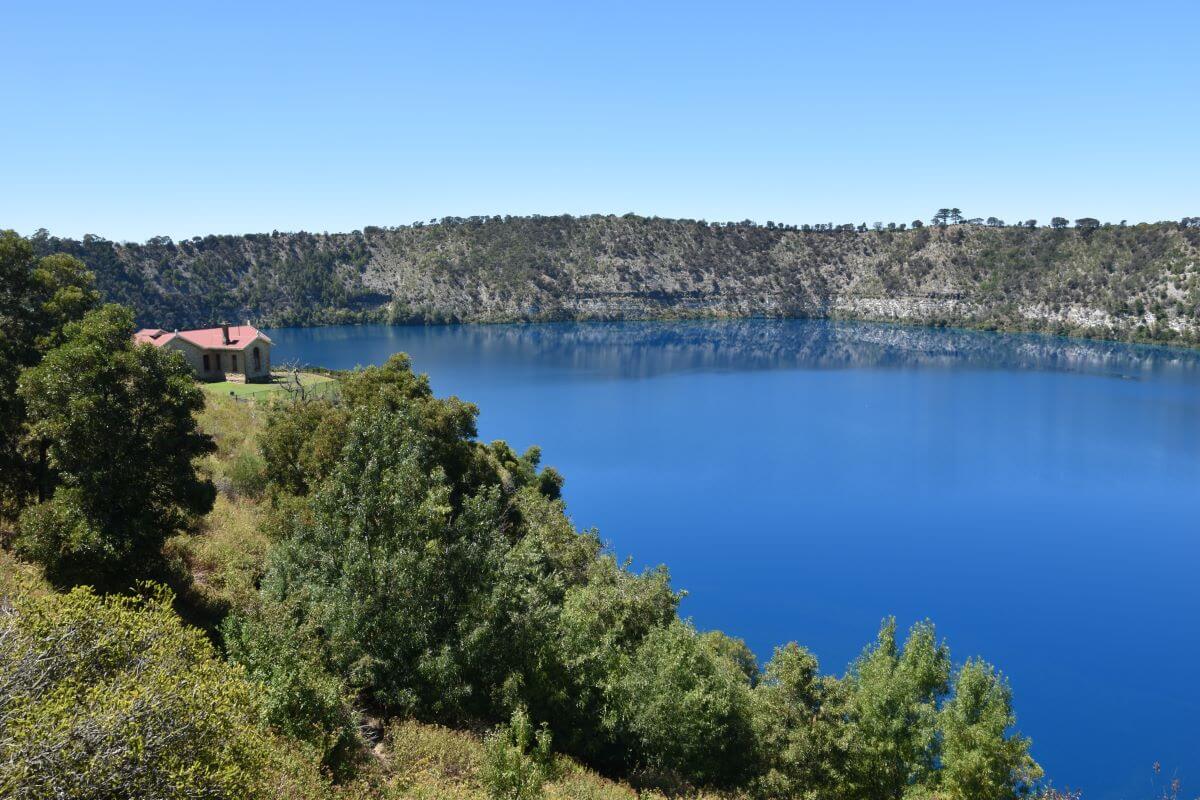 Get to know one of Australia's great volcanic landscapes
South Australia
Mount Gambier is a fascinating place. While most people have heard of the Blue Lake, you can spend a day exploring the sinkholes dotted all over the surrounding countryside. From the crystal clear Ewens Ponds to water-filled caves in pine forests, a cave and sinkhole tour of Mount Gambier is a great way to explore the region.
Read More : Mount Gambier's Sinkholes & Caves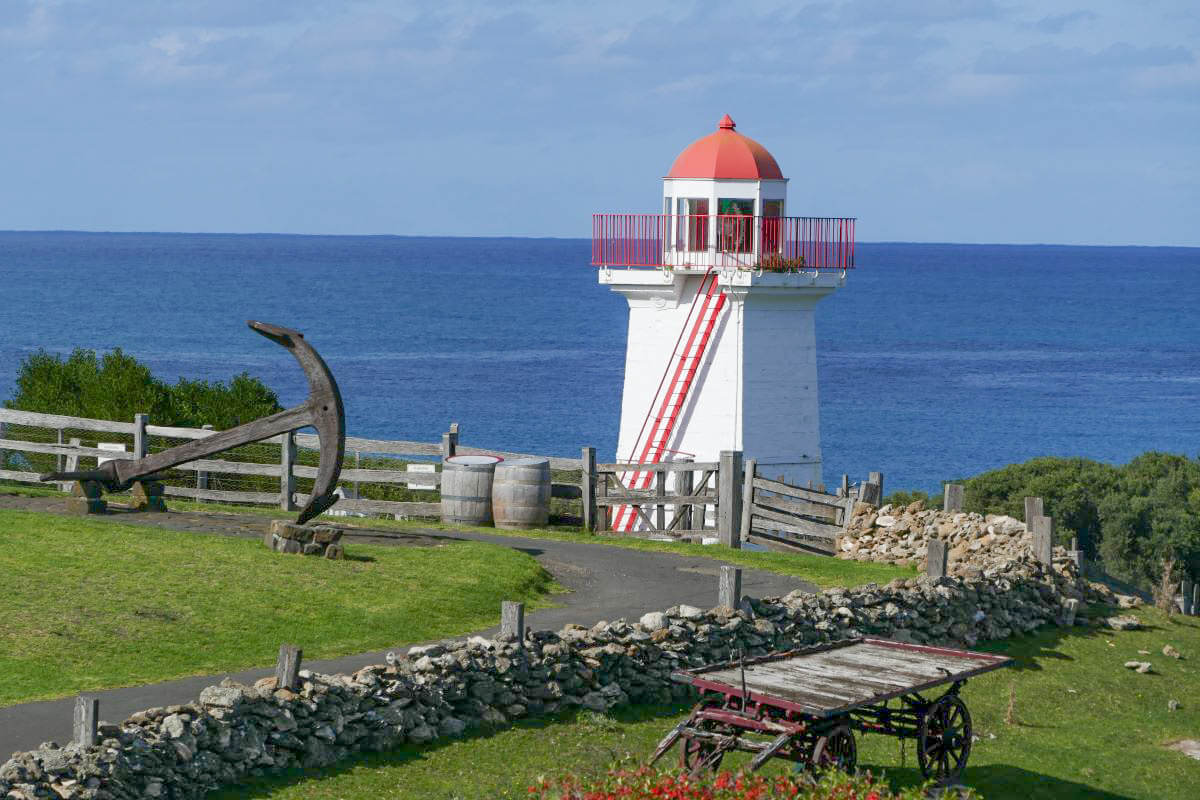 There's much more to Warrnambool than cute dogs!
Victoria
It's funny what takes you to a place. It was the movie Oddball about the penguin protecting Maremmas that led us to Warrnambool. We got to see the dogs but there's a lot more to do here than a pat a pooch. Warrnambool is a great base for exploring everything from the Great Ocean Rood to artisan food trails. Read our guide of what to do around town and the neighbouring areas.
Read More : Top Things to do in Warrnambool
Jervis Bay – a shining jewel on the NSW south coast
New South Wales
It's no wonder Jervis Bay is such a popular spot, it is stunning. After researching the place, we expected a lot – and we got it. Amazing beaches – tick. Stunning coastline – tick. Snorkelling, national parks, nature cruises – tick, tick tick! We loved writing this story because there are so many great things to do in Jervis Bay and everyone of them was a perfect postcard moment.
Read More : Exploring Jervis Bay
Swim with Wild Dolphins
South Australia
We see a lot of wildlife when we travel and hands down one of the most universally adored is dolphins. There is just something about them people love. So, it goes without saying, spotting dolphins off Adelaide's beaches is a real thrill for us. If you're a dolphin fan, read about this fantastic dolphin cruise you can do along Adelaide's metropolitan coastline.
Read More : Swim with Dolphins from Glenelg
If you enjoyed this story you might also like:
Autumn in Australia | Australian Natural Landmarks | Top Stories for 2020
Like it? Pin it for Later…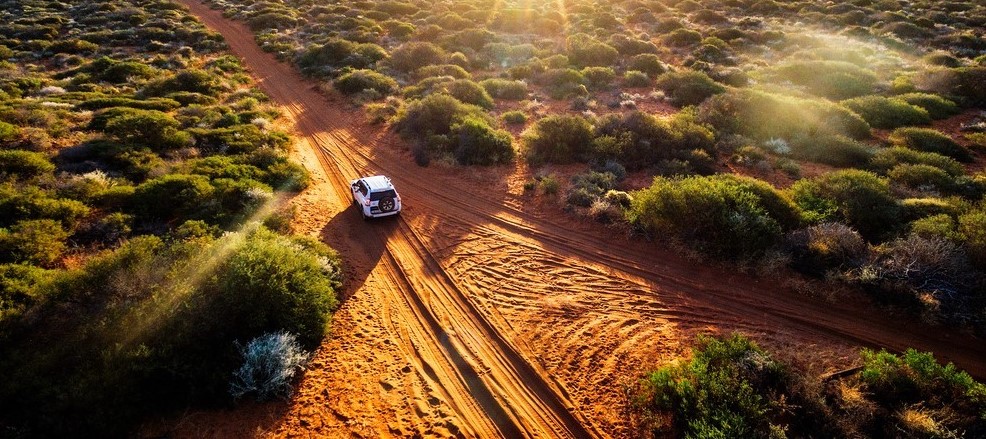 500 THINGS TO DO
Join our mailing list and receive our Free Top 500 things to do in Australia. If you love the Australian Outdoors download this list and keep it handy when you are planning a weekend away or a road trip around Australia.
Recent Posts