Since 2020 has been a different sort of year, it seems fitting our annual list of top stories is a little different too. With many of our planned trips put on hold, this year's list is a mix of popular stories, the posts that got the most feedback from our readers and a couple of our favourite adventures.
We'll take you from the gem fields in Queensland to rainforest wilderness near Hobart. Read about a great silo art trail in western Victoria and why you should pack a lilo for your next trip to the MacDonnell Ranges.
And of course, since we haven't been able to leave South Australia much this year, there are a couple of travel ideas when you get to our home state. Enjoy the list. Here's hoping for a bit more travel in 2021!
Disclosure: Please note that some links in this post may be affiliate links, and at no additional cost to you, we earn a small commission if you make a purchase. Commissions are appreciated and go toward maintaining the Curious Campers website.
Platypus spotting on Lake Elizabeth
Finding a platypus can be a tricky business. The upside is they live in some beautiful places and Lake Elizabeth in the Otway Ranges is no exception. It's not surprising this has been one of our most popular stories of 2020. It is hard to pass up seeing a platypus from the water in such a stunning location.
Why you should visit the Adelaide Hills
We live in the Adelaide Hills so in a year when travel has been difficult, it's no wonder we spent a lot of time exploring our own backyard. This list of things to do in the Adelaide Hills should tempt you to visit the region when you're in South Australia. Allow a few days, there's lots to see and do!
The best day trips from Hobart
Hobart must be the ultimate day trip city for nature lovers. The Maria Island wombats, wildlife off Tasman Island, rainforest wilderness in the Huon Valley. And there's the history in Port Arthur and through central Tasmania. There's so much to see and you can do it all in a day from Hobart.
Look out for sandflies
If you have travelled anywhere near the coast you have probably had a run in with sandflies. When we published this story it got heaps of comments – it seems many of you could relate to it! Not sure what sandflies are? Read on so you know how to avoid the horrible bugs.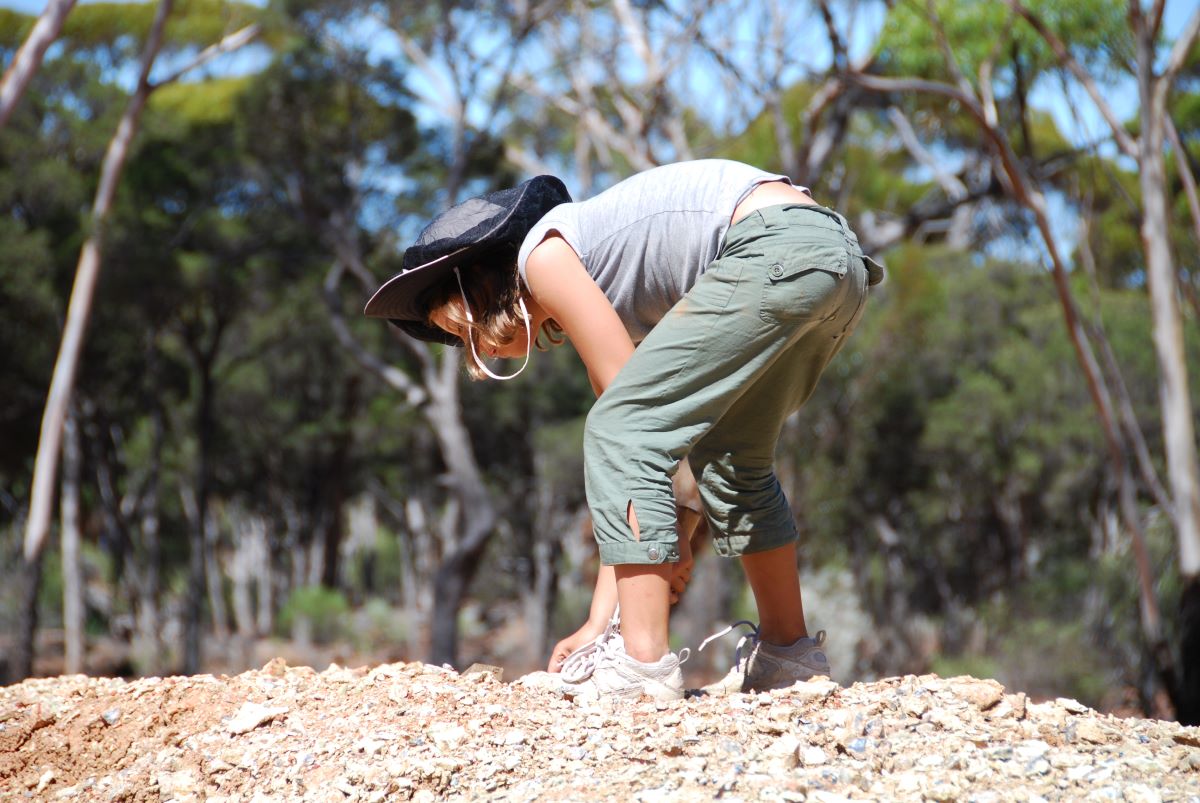 Gem fossicking in Mt Surprise
Funding our travels by fossicking for gems seemed like a good idea at the time. But, as we discovered in Mount Surprise, it was perhaps no surprise that finding those elusive jewels was much harder than it sounds!
HYDRATION BACKPACK FOR HIKING
Perfect for walking in rugged or slippery terrain when you need your hands free & have to keep yourself hydrated. The Camelbak Sabre is an extremely tough and versatile pack that lets you can carry two litres of water when you're on the go. The closed cell insulation keeps water cool for hours and has extra room for your keys, phone and cards.
Explore Brachina Gorge
Located in South Australia's Flinders Ranges, Brachina Gorge is one of the best drives you can do in area. Follow the geological trail, spot yellow footed rock wallabies at dusk and get great views from nearby Razorback Lookout. Read more about this spectacular Flinders Ranges road trip.
Sunset tour of Mungo National Park
To outback scenery of quite a different kind, it's not hard to see why Mungo National Park is on so many bucket lists. The landscape is often describes as being from another world. We did a sunset tour of the lunette at Lake Mungo. Make sure your camera has a full battery, you're going to need it!
 DISCOVER NSW WITH THE EXPLORATION MAP PACK 
Featuring trusted Hema mapping for all of Australia, the Hema Road & 4WD Easy Read Atlas is the definitive travel guide for tourers and adventurers. Hema atlases feature useful information, including 4WD tracks, campsites, caravan parks, rest areas, fuel & points of interest. Also included are regional maps of NSW with detailed National Park Maps, tourist information & camping areas.
Snorkelling surprises in South Australia
What Adelaide lacks in coral reefs it makes up for with the diversity of its snorkelling experiences. Swim with giant cuttlefish, seals, tuna or huge schools of fish under a jetty. There is something for all ability levels. Read why you should bring your fins and facemask when you visit South Australia.
Silo Art trails in Victoria
Silo art seems to get more popular every year. Our guide to the silo art in western Victoria has been as popular as anything we have written about this year. There are six silos to see in the Wimmera-Mallee. Follow the trail and get a great sense of the area's history through these amazing murals.
Floating along Redbank Gorge
We managed to get a trip in to Central Australia this year. Uluru, Kata Tjuta and Kings Canyon were all fantastic, but our highlight was drifting down Redbank Gorge on a lilo. Read why you should pack a pool toy when you travel to this bit of the West MacDonnell Ranges.
If you are looking to spend Christmas in Australia find out more about where to go, what to do and Australian Christmas traditions and ideas.
ROAD TRIP PLANNING MADE EASY WITH CAMPS 11
The latest edition of Camps Australia Wide features more sites than ever before, giving campers, caravanners, 4WD enthusiasts, road trippers and other travellers more places to pull up and stay for the night. Travellers who want to take their pet on the road can choose from over 4,000 pet-friendly campsites using Camps 11, making it easy to discover Australia without having to leave your furry (or otherwise) friend behind.
LIKE IT… PIN IT FOR LATER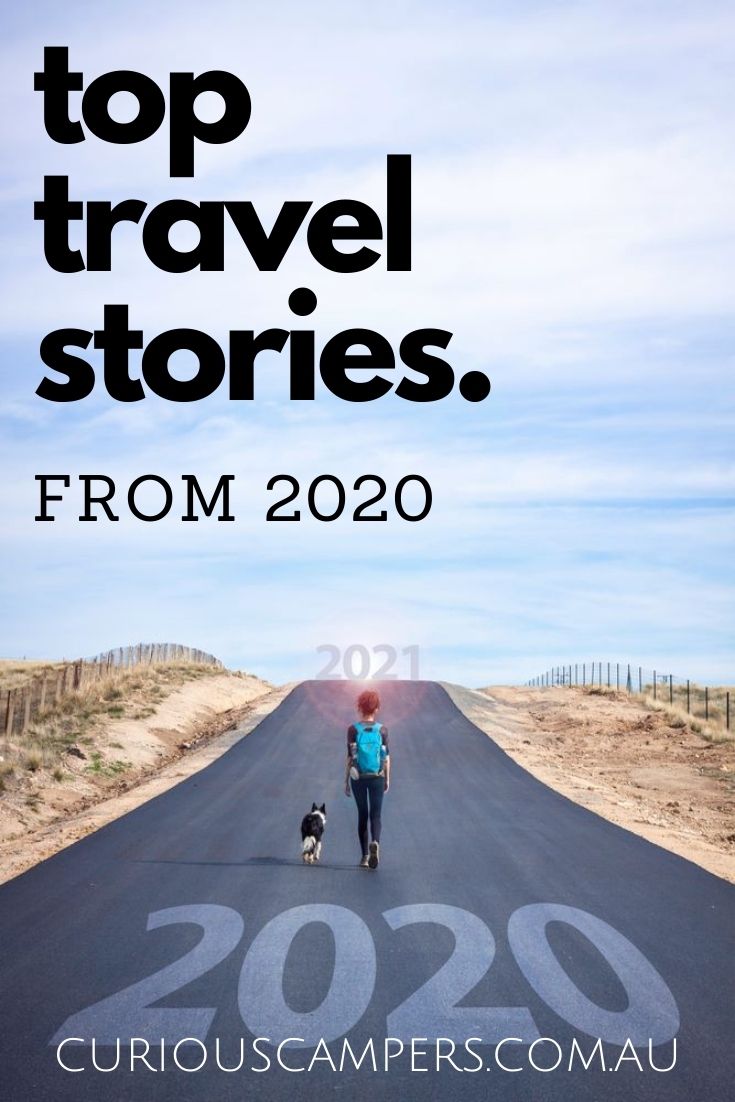 500 Things to do
Join our mailing list and receive our Free Top 500 things to do in Australia. If you love Australian Outdoor Experiences download this list and keep it handy when you are planning a weekend away or a road trip around Australia.