From The Pinnacles Desert and friendly sea lions to national parks full of wildflowers, there are lots of fun things to do in Jurien Bay and the surrounding towns or Cervantes, Lancelin and Green Head. The coastal scenery and beaches are beautiful too. So make sure you have Jurien Bay on your list of stops if you are doing a Western Australia road trip.
Jurien Bay is just over two hours north of Perth. It is the starting point of Western Australia's Coral Coast region that features beautiful beaches, turquoise blue water, rich marine life and, further north, Ningaloo Reef. Jurien Bay is a great weekend get away from Perth or a good first stop as you make your way up the coast.
Disclosure: Please Note That Some Links In This Post May Be Affiliate Links, And At No Additional Cost To You, We Earn A Small Commission If You Make A Purchase. Commissions Go Toward Maintaining The Curious Campers Website.
The Pinnacles
The Pinnacles in Nambung National Park are a bit over 30 minutes from Jurien Bay near Cervantes. You can walk and drive around this remarkable landscape of limestone pillars dotted across hills of yellow sand. The driving loop has plenty of pull over points where you can stop and take in the scenery. The loop walking trail and lookouts also provide great vantage points of these unique fingers of stone.
You should allow a couple of hours to explore the park; dawn and dusk provide plenty amazing views and long shadows across the sand. This is also when you are most likely to spot some desert wildlife. There is a big visitor centre on site that has lots of information about the area. If you visit in summer, go early to avoid the worst of the heat and flies. This is one of the best things to do when you are in Jurien Bay.
Read More : Plan your Day Trip to The Pinnacles
Lancelin Sand Dunes
Lancelin is an easy one hour drive south of Jurien Bay along Indian Ocean Drive. It is a small seaside town with a nice beach which is great for fishing or going for a swim. In summer its small population swells with holiday makers so there is plenty of accommodation in town. But the big reason for visiting Lancelin is to check out the amazing inland sand dunes.
The mountainous Lancelin Sand Dunes are just north of the township. The main access point is off Beacon Road which is where you can also hire quad bikes and sand boards. The dunes attract everything from 4WDs to dirt bikes. Entry is free. There is a designated sand boarding zone where vehicles are not permitted.
Even if cruising over the dunes isn't your thing, they are still a sight to see. 2WD cars can get right up to the dunes on a firm section of road that leads to the car park. If you didn't know any better, the slopes almost look snow covered, the sand is that white!
Read More : 12 Day Trips from Perth
Lake Thetis Thrombolites
Not everyone has a soft spot for these primitive blobs of bacterial rock. But if you do appreciate early life forms the 20 minute drive from Jurien Bay to Cervantes is worth your while. We're not talking a stromatolite spectacular like you'll see at Shark Bay, but the checking out the Lake Thetis thrombolites is still an interesting thing to do from Jurien Bay. Look for the turn off on your right when you head out to Thirsty Point Reserve.
The area at Lake Thetis has a large carpark, lots of signage about the area's geology, flora and fauna and, of course, the thrombolites. A 1.5km boardwalk takes you around the super saline lake. If you have come only to see the thrombolites, you don't have to walk far, they are at the start of the walk. Water levels in the lake were on the high side for our visit but the thrombolites were clear to see.
Never heard of thrombolites? They are closely related to stromatolites but are put together a bit differently. A stromatolite develops in layers while thrombolites grow in clumps. Either way, you're looking at a lump that is borne of some of the earliest life forms on the planet.
Thirsty Point
This patch of sand is the point between Ronsard Bay and Hansen bay at the end of the main road into Cervantes. There is an elevated boardwalk and platform that provides panoramic views. Even if it isn't swimming weather it is a stunning looking place. In summer this is a fantastic spot to spend the day enjoying a beautiful beach.
Jurien Bay Marine Park
Jurien Bay sits along a shallow lagoon and limestone reef system; the water and islands make up the Jurien Bay Marine Park. The shallow clear water can look bright turquoise and is a great area for snorkelling, diving and kayaking. Fishing is also allowed in the much of the zone but there are some protected areas that anglers should familiarise themselves with.
The park extends from Wedge Island to Green Head in the south. There are beautiful beaches all through the park with clean white sand. There are also many islands dotted through the park which are a great spot to fish and snorkel around.
Jurien Bay Foreshore
The sweeping Jurien Bay jetty is a great spot to take in the views over the turquoise water and white sand. The beach is ideal for swimming, fishing and kayaking. There is also a fantastic nature play playground here, the kids will love exploring the cray pots and climbing and sliding. There is a new skate park in the area too.
Read More : Geraldton Foreshore & Attractions
The Turquoise Way Trail
Stretching for a bit over 14 km, the Turquoise Way Trail is a sealed track that runs between Jurien Bay Harbour and Hill River Mouth. Walk, run, cycle, skate…it won't matter how you get from one end to the other, the views out over the beach and waters of the Jurien Bay Marine Park are wonderful. There are access points along the trail and picnic and BBQ facilities available as you make your way through Dobbyn Park near the jetty.
Swim with the Sea Lions
One of the best things to do in Jurien Bay is going on a cruise to Essex Rocks to swim with the local sea lions. If you want a wildlife experience where the wildlife literally gets up into your face, this is it. These puppies of the sea are curious and playful and more than happy to come up and say hello. We have done a few seal and sea lion swims and this is one of the best. Read our post about it to get more details.
Read More : Must Do… Swim with Sea Lions
Lobster Shack
A big industry in the area is rock lobster fishing. At the Lobster Shack you can see what happens from when they're caught to how they end up on the dinner table. The Lobster shack has a factory tour where you can see their state of the art live lobster processing plant from an overhead viewing platform. If the tour whets your appetite, head to the dining room to sample some of the locally caught product.
Lesueur National Park
20 minutes from Jurien Bay, Lesueur National Park features low rolling hills covered in a dense carpet of native shrubs and trees. There are over 900 species of plants in the park which comes alive with colour in wildflower season. There are a couple of ways to explore the area; stay in the car and do the one way Lesueur Scenic Drive or do one of several walks.
The 18.5 km drive is on a hard unsealed road suitable for 2WDs. There are lots of pull offs where you can stop and look at the flowers or get pictures of Mount Lesueur. There are also 3 walks you can do – the 2.5km loop Gairdner Walk Trail, the 3.4km return walk to Mt Lesueur and the Yued Ponar 7.1km loop. Access the trail heads at points around the scenic drive. We did the Gardiner loop and even though it was July there were still lots of flowers out.
Sandy Cape
There is no shortage of great views along this part of the coast but if you want to stop and take them in for a few days check out Sandy Cape. Only 15 minutes from Jurien Bay, the Sandy Cape Recreation Park is a great campground that stretches the length of the beach. There are over 70 sites, toilet blocks and you can even hire sand boards to take advantage of the sand hills.
There is a day parking area. It is worth coming by for a look. There is the sand boarding, but the beach is also beautiful; it's perfect for snorkelling, swimming and fishing if it is not too breezy. From the day carpark, it is only a short walk to the Sandy Cape Lookout which has beautiful views.
Read More: The Best Low Cost & Free Camping in WA
Three Bays Walkway
Green Head 20 minutes from Jurien Bay is the northern boundary of the Jurien Bay Marine Park. It is a stunning spot and one of the best ways to explore it is on the Three Bays Walkway. Hugging the coastline, the walkway starts at Hunters Bay, winds its way to pretty Dynamite Bay in Green Head and continues to Anchorage Bay. The path is about 2.5km long end to end.
Depending on the time of year, along the walk you'll see anything from carpets of wildflowers to soaring osprey eagles. In the water, keep an eye out for sea lions, seals, dolphins and whales. At each bay there are lookouts, the views around Dynamite Bay are breathtaking.
Toilets, parking, picnic and BBQ facilities can also be found around Dynamite Bay. The area is rich in Indigenous history and has been home to the Yued People for thousands of years. Look out for ancient middens between Dynamite Baya and Anchorage Bay. For walkers, this is a really fun thing to do near Jurien Bay.

Like it? Pin it for Later…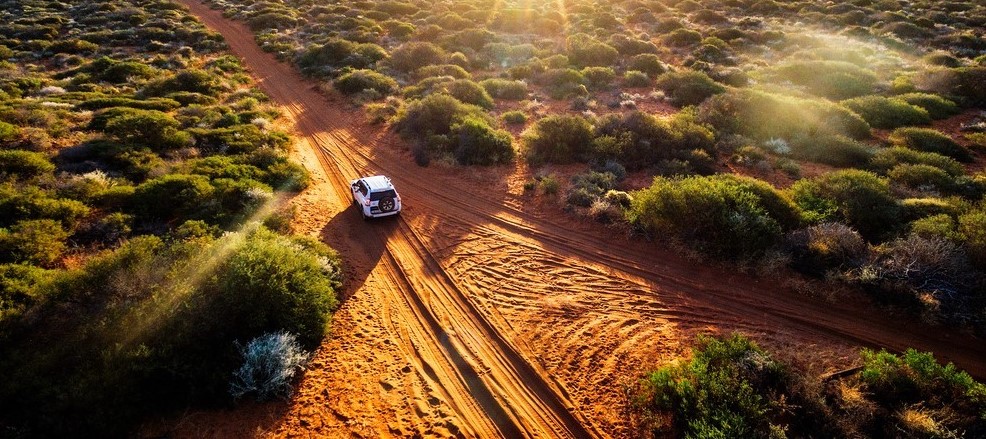 500 THINGS TO DO
Join our mailing list and receive our Free Top 500 things to do in Australia. If you love the Australian Outdoors download this list and keep it handy when you are planning a weekend away or a road trip around Australia.
Recent Posts