Gallery Walk is the main shopping precinct at Tamborine Mountain in the Gold Coast hinterland. While some might shy away from this type of tourist attraction, it is still worth a look. There is a fascinating mix of shops; everything from craft and galleries to food, wine and homewares. At every shop we dropped into, the store owners were as friendly and welcoming as could be.
It is not a long street so you can comfortably do a lap in an hour or two. We had great fun wandering into most shops and having a look around. Here's what we took away from our lap of Gallery Walk.
Disclosure: Please Note That Some Links In This Post May Be Affiliate Links, And At No Additional Cost To You, We Earn A Small Commission If You Make A Purchase. Commissions Go Toward Maintaining The Curious Campers Website.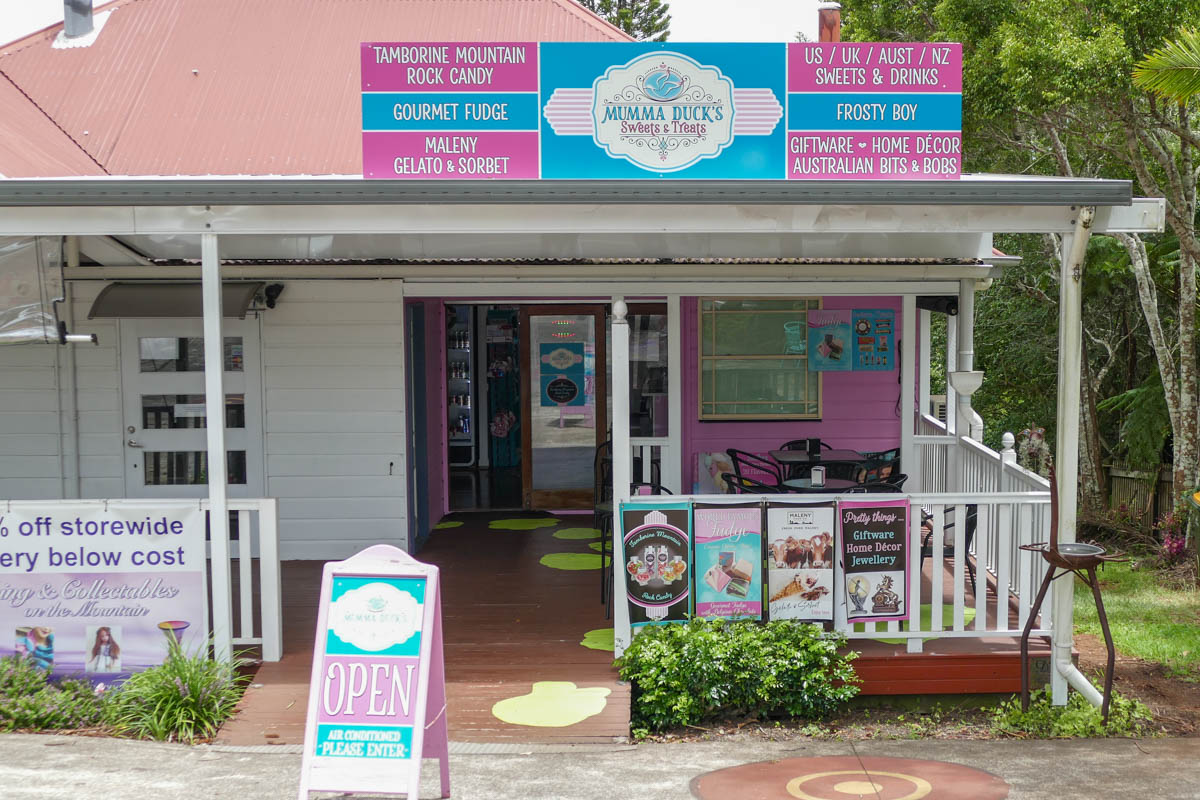 Gallery Walk Fudge Houses
If you are a fan of fudge, you're spoilt for choice on Gallery Walk. There are no fewer than three fudge specialty shops to try. Best of all, they are all at one end of the street so you can quickly move between them to compare your favourite flavours.
Within a hundred metres of each other, you can visit Fudge Heaven and check out their range of adult only fresh fudge. On the other side of the street is Granny Macs Famous Fudges and our eventual favourite, Mama Ducks Sweets and Treats.
Mama Duck won the battle of the fudge for us. We couldn't go past their gourmet fudge made in the traditional English style. This meant it had no oil in it which prevented it from melting – a good thing when you are buying fudge in Queensland in February. Sure enough, our fudge made it back to camp in good shape.
German Cuckoo Clock Nest
This was one of our favourite shops on Gallery Walk. There is something a little quirky about cuckoo clocks. Perhaps it is because when you think of contemporary home stylings, cuckoo clocks aren't your first choice on interior decor. Or maybe it's because we live in an age when we wear something on our wrist with more computing power than the technology used to send the first people into space.
Whatever the reason, the oddity, craftsmanship and nostalgia that is a cuckoo clock is on display in all its glory here. The shop has wall to wall cuckoo clocks from small versions to grand, elaborate clocks that would set you back the price of a new car.
You can spend ages walking around admiring the detail in the clocks and waiting for the moment they chime and the cuckoo appears. There are also some impressive grandfather clocks and some old-fashioned wooden toys.
Jerky Brothers
I don't know anyone who eats jerky but someone out there must like it. It is in every supermarket and servo and now there is a jerky shop on Gallery Walk. The Biltong and Jerky Brothers is a more recent addition to Gallery Walk. It is up one end near the fudge precinct offering some welcome relief to those who don't have a sweet tooth.
If you're as clueless as us, biltong is another type of cured meat. As opposed to jerky, which is prepared in a dehydrator, biltong is airdried. The shop was a busy place when we walked by so if gnawing on some beef jerky or biltong is your thing, make sure you drop in.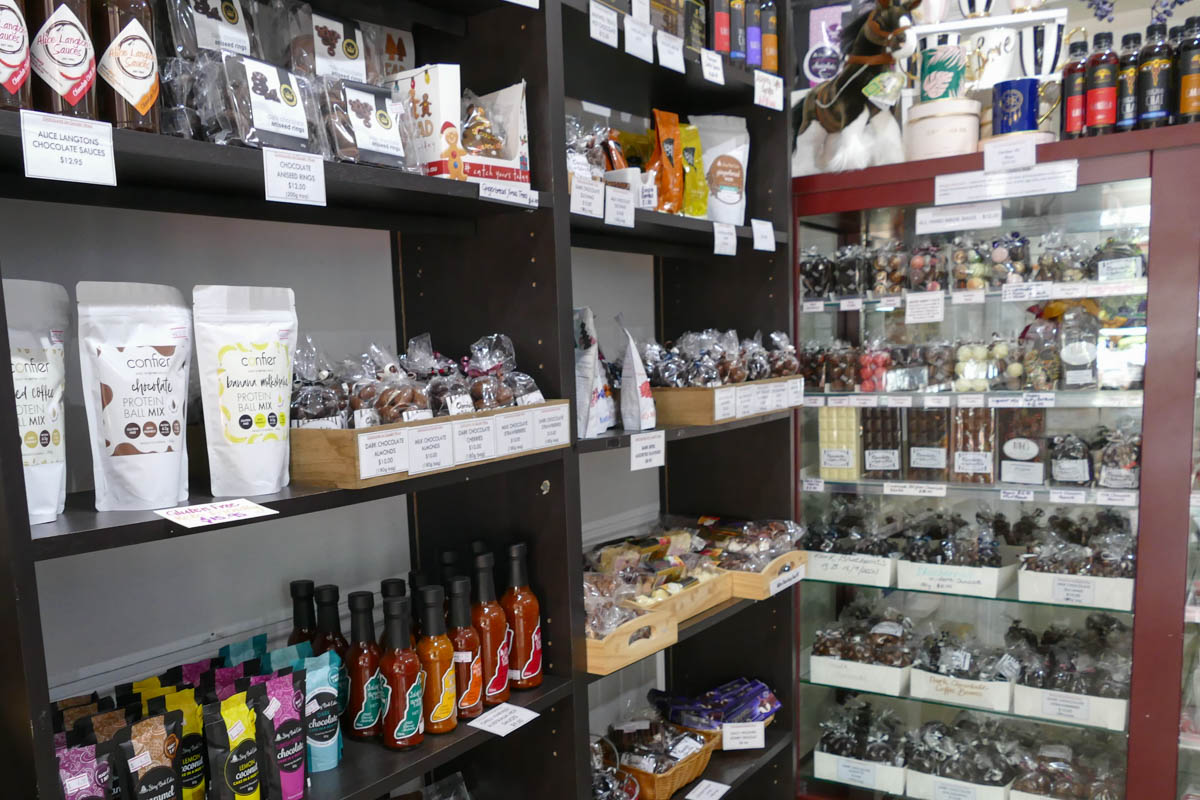 Gallery Walk Chocolate
Just as there is no shortage of fudge on Gallery Walk, there are also plenty of chances to buy other sweet treats. Chocolates on Gallery Walk is just a little shop, but it is full of yummy things. The smell as you walk in will make your mouth water. There's everything from chocolate sauces to individually crafted chocolates and blocks of chocolate.
We couldn't go past the brightly coloured chocolate frogs with their passionfruit and mango fillings. There is a huge range of flavours, shapes and styles and we thought the prices were pretty fair.
Read More : Walk off the Chocolate & Fudge on the Warrie Circuit Walk
Gallery Walk Food and Drink
There is a lot to do at Tamborine Mountain. So, even if you don't like shopping, Gallery Walk is a great place to stop for a bite to eat between seeing the glow worm cave and the rainforest skywalk.
Relax under the trees at the Treehouse Café. Duck into any of many coffee shops – the Gallery Café and Cinnamon Bun Café both looked welcoming. If you want a beverage, Castle Glen Winery, Brewery and Distillery is hard to miss as is the big timber Vineyard and Winery building.
Two of our favourite spots were food and drink related so we'll mention them here. Tamborine Tea boasts the largest range of loose leaf tea in Australia. Organic, herbal, oolong – if you like tea you have to pop in for a look. The other must stop is Angela's Pantry. If you can't find a jam or chutney in there to your liking you just aren't trying.
Soaps, Candles, Creams…
If handmade soap, scented candles and organic salves are your thing, you will love the Gallery Walk. For couples, half of you might want to pull up stool at the Vineyard and Winery or grab yourself some jerky because it could be a long afternoon.
The Treat Shop, Meadowsweet Farmhouse, Witchscents Organics, Smellbound… These little shops all smell amazing and are full of essential oils, botanicals, salves, soaps, creams and candles. From camel milk cleansing bars to handmade rose geranium soap, you'll leave the Gallery Walk looking and smelling fabulous!
Glass Gifts at the Glass Studio
For parents with small children, The Glass Studio, might be the stuff of nightmares. The wares in here are brightly coloured, interestingly shaped and all very breakable. But, if you don't have that worry, this is a fun place to walk around.
The Glass Studio has a lot of light which makes the enormous range of sculptures, vases, and figurines come to life. Even if this isn't the kind of thing, the pieces are so nice you find yourself thinking of people you might want to give one to as a gift. It's hard to walk around and not appreciate the work gone into making everything.
Weird and Wonderful
Dotted between the food and body product shops are a handful of places that sell, for want of a better term, fancy bric-a-brac. In any one shop you'll find everything from fashion, antiques, art and collectables to shoes.
Modern Classic, Windswept and Interesting, and Whispers Fashion House are just a few of the shops that have this eclectic mix of things to look through. For us it wasn't the kind of stuff that you would buy on a trip to a rainforest town, but it was sure fun having a look around.
Read More : Check out more great day trips from Brisbane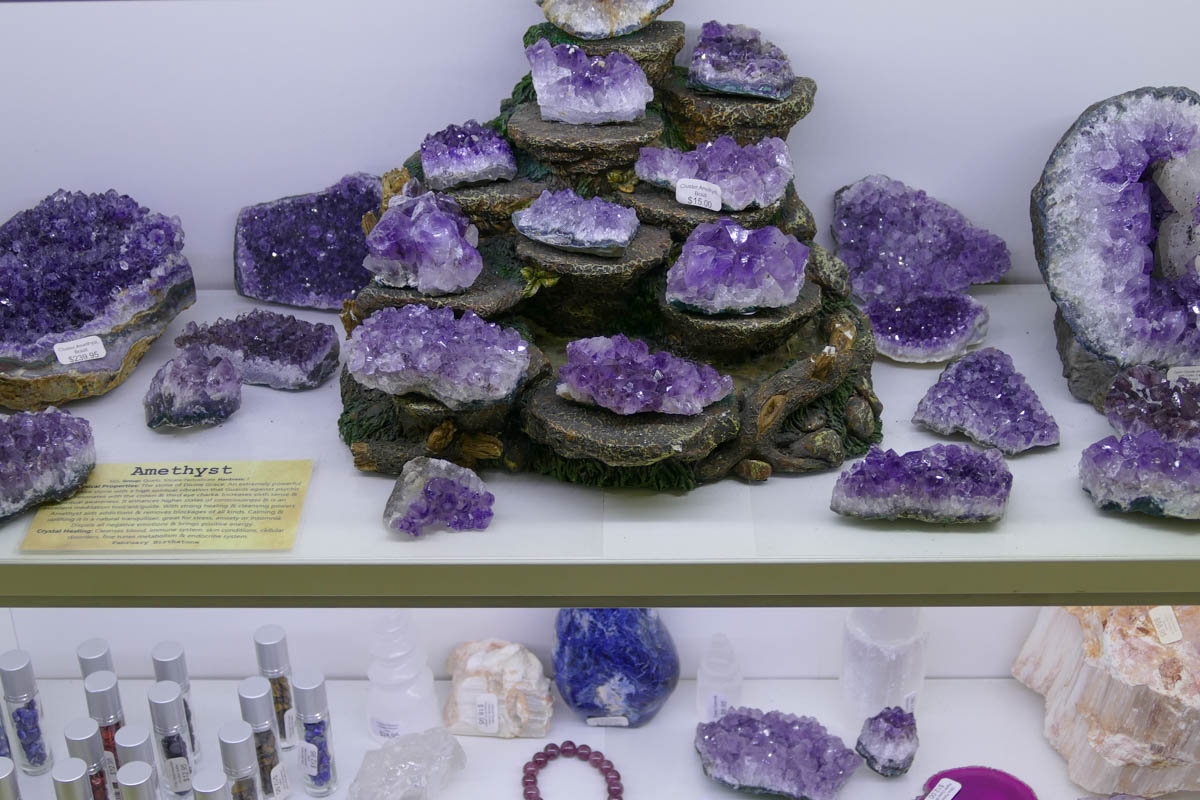 From Spirits to Crystals
This is not for everyone but if incense, taro readings, spiritual guidance, and magical instruments are your thing you're covered. Organic Temple and Heart of the Soul cater for such things. So, if your Chakra is feeling a bit off kilter, Gallery Walk can help you out.
Crystal Mountain has a huge range of crystals too but also fossils and jewellery. Crystal Mountain, like the whole of Gallery Walk, has a bit of something for everyone.
Day Trips to Tamborine Mountain
Tamborine Mountain Accommodation
If you enjoyed this story you might also like:
Camping at Lake Moogerah | Adelaide Hills Visitors Guide | Port Elliot & Middleton
Like it? Pin it for Later…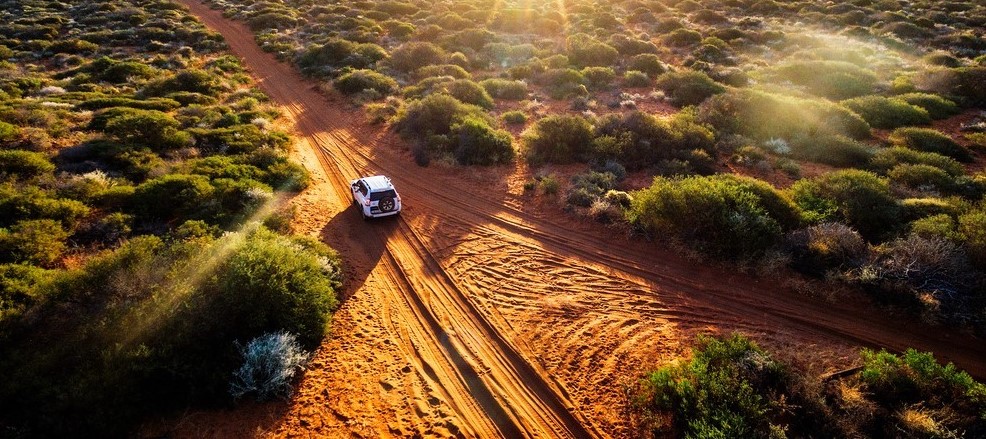 500 THINGS TO DO
Join our mailing list and receive our Free Top 500 things to do in Australia. If you love the Australian Outdoors download this list and keep it handy when you are planning a weekend away or a road trip around Australia.
Recent Posts