If you like waterfalls, clifftop lookouts, river water sports and national park walks you'll find plenty of things to do in Kangaroo Valley. Two hours from Sydney, Kangaroo Valley is also a relaxing place. Explore the villages and farmland in this beautiful and spectacular part of New South Wales' south coast.
Featured Image Credit: Destination NSW
Disclosure: Please note that some links in this post may be affiliate links, and at no additional cost to you, we earn a small commission if you make a purchase. Commissions are appreciated and go toward maintaining the Curious Campers website.
Things to do in Kangaroo Valley
The highlight of our visit to Kangaroo Valley was the half day kayak down the Kangaroo River. It is a great way see the areas wildlife and forests. There are also lots of short drives from Kangaroo Valley that take you to amazing lookouts. The views from Cambewarra Lookout will take your breath away. Read on to see what makes Kangaroo Valley such a beautiful spot to visit.
Hampden Bridge
You might wonder what's so special about a bridge in a little town in the southern highlands, but this is no ordinary bridge. Opened in 1898, it spans the Kangaroo River and is a single span wooden suspension bridge. That is all kind of interesting for a bridge nerd, but the fun thing is how it looks. The big sandstone towers at each end make it look like it belongs near a castle. There are good views of it from both side of the roads. We're sure once you see it, you will agree it is an impressive looking thing.
Pioneer Village Museum
This is a fun place to visit for a journey back in time. Located across the road from Hampden Bridge, the pioneer museum has a collection of 19th and early 20th century style buildings and sheds. The buildings include a schoolhouse, dairy, and homes with period décor – Riverside Rendell Cottage. There is a war remembrance room and many other items from a bygone era.
The museum is set in bushland and there are walks you can do around the property to enjoy the scrub and spot some of the local wildlife. Opening hours vary day to day so best check before you visit, they are open every day in school holidays. There is also a souvenir shop, BBQs and picnic tables on site.
Kangaroo Valley Main Street
A stroll down the main street of Kangaroo Valley will take you past a bunch of fun little shops. There's the Fudge and Ice Creamery, bakery, the Friendly Inn Hotel, cafes and craft shops. It is not a long street, but by the time you stop for some fudge, a pie or coffee it could end up being at least a half day activity.
One thing on our list for next time is the Kangaroo Valley Pie Shop. It was closed for our visit. The sign on the shop says 'the worlds best pies' and that's a claim that just has to be tested out!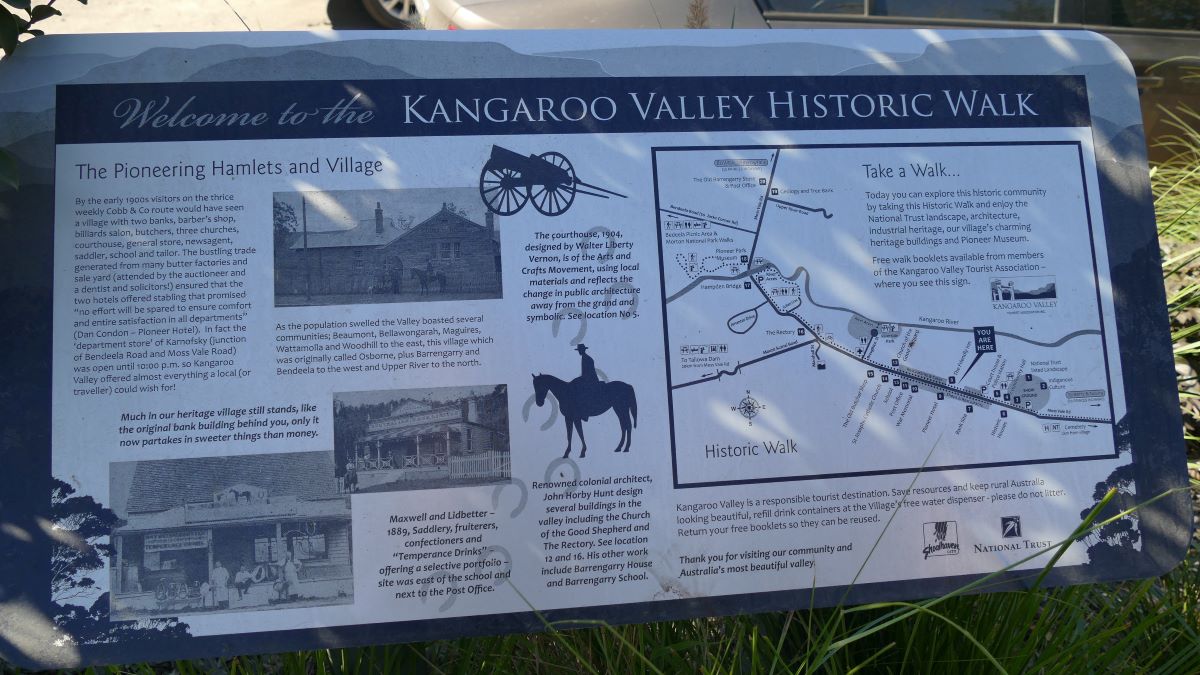 Historic Walk
If you want to immerse yourself in the history of the Kangaroo Valley, there is a self-guided historic walk. There are more than 20 sites on the route that takes you from one end of the main street to the other. Starting at the showgrounds, you'll see a range of National Trust listed sites and places of historic interest as you make your way to Hampden Bridge. It is an easy loop, allow a couple of hours to go up one side of the street and down the other. Maps are available online or at the showground.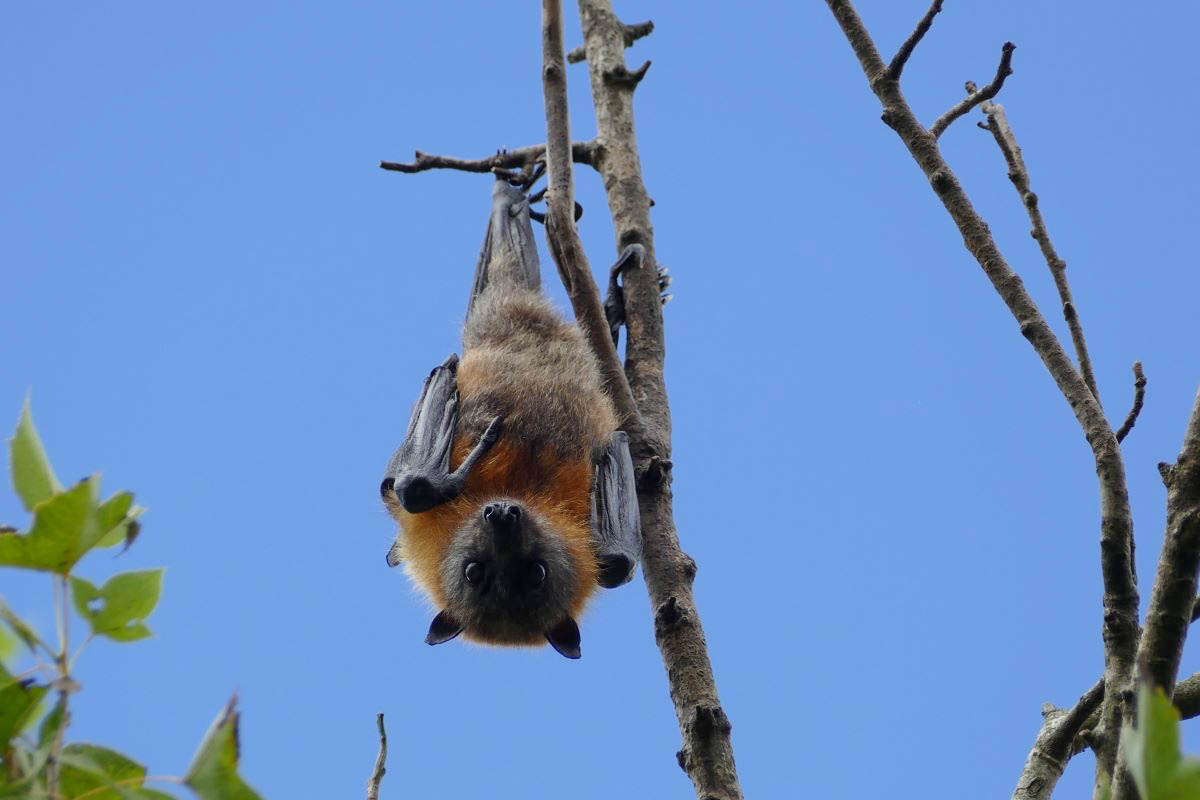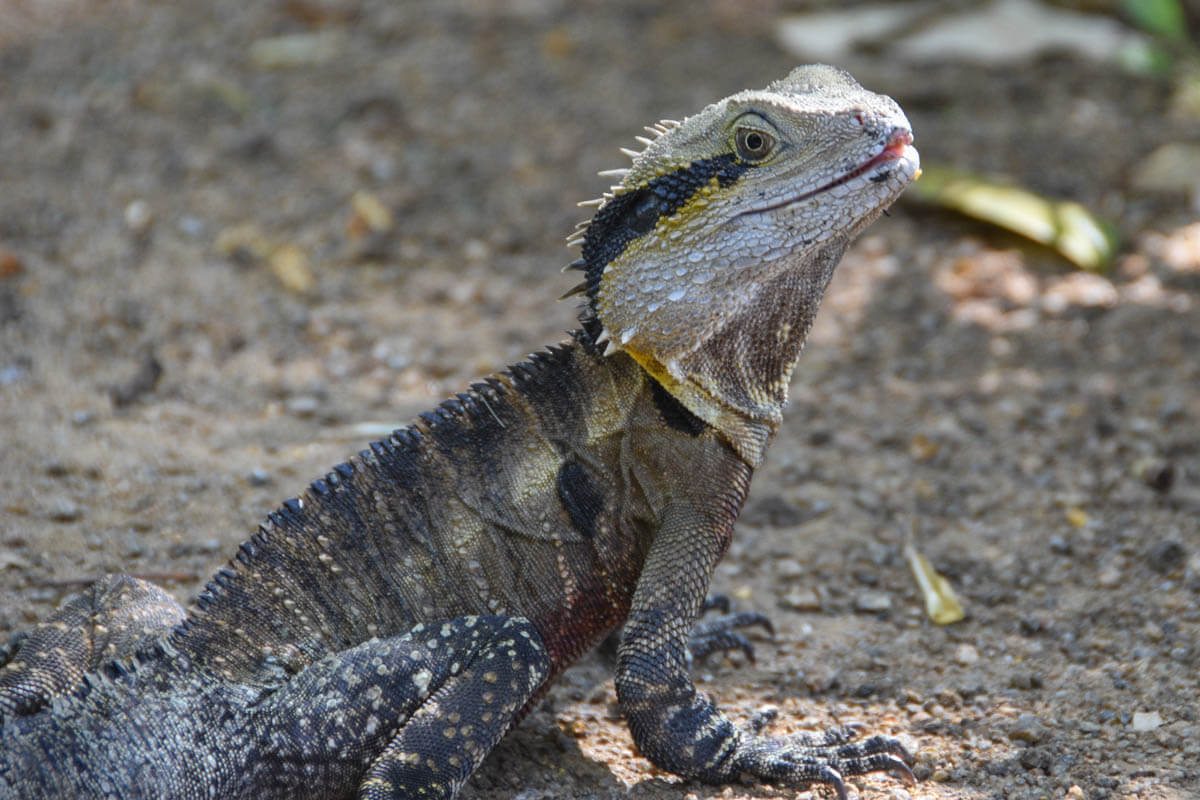 Kangaroo Valley Wildlife
If you like spotting wildlife keep your eyes peeled because you can see all kinds of things around Kangaroo Valley. There are kangaroos, you'll spot wombats in the nearby Bendeela Recreation Area, and if you look in the trees you can see hundreds of flying foxes. We saw heaps in the trees outside St Joseph's Church. Along the river keep an eye out for water dragons and all sorts of birds including the brilliant azure kingfisher. In the nearby National Parks, if you are there early, you can spot lyrebirds.
Kangaroo Valley Golf and Country Retreat
If the first thing you pack for a holiday is your golf clubs, you have to spend a day at the Kangaroo Valley Golf Course. The bushland and escarpments create a beautiful setting for a golf course. The 18 hole course has undulating fairways and dams to negotiate as you make your way around. It's not unusual to have to make your way around a few kangaroos too! there is also accommodation and a restaurant on site.
Kangaroo Valley Golf & Country Resort
Kangaroo Valley Golf & Country Resort features an 18-hole golf course, outdoor swimming pool and tennis court. Each cottage and villa includes lounge and dining areas, kitchenettes or kitchens, and an outdoor seating area with mountain, golf course or garden views.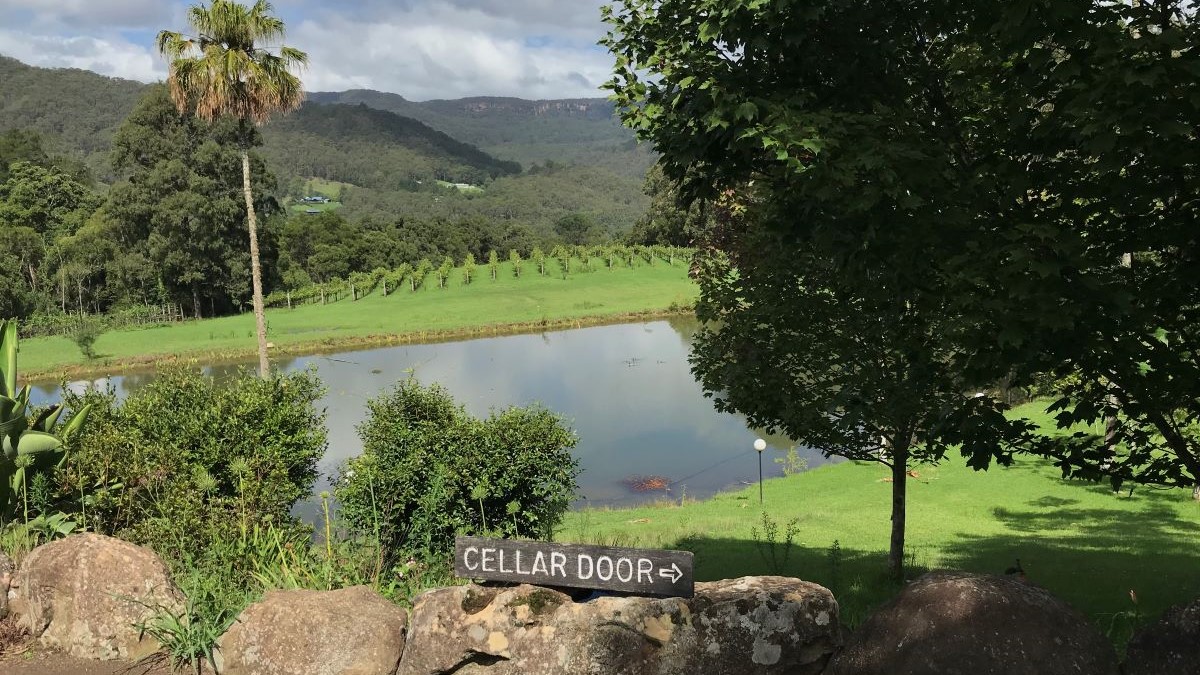 Image Credit: Yarrawa Estate
Yarrawa Estate
If you go for a picturesque drive along upper Kangaroo Valley Road, make sure you drop into the Yarrawa Estate cellar door. Open on weekends and public holidays for tastings, you can try everything from a chardonnay or shiraz to a Verdelho and sparkling Pinot. Grapes aren't all owners Sue and Mark grow on the estate. You can also sample their locally produced fruit, nuts and oils.
Hikes and Rides
The perfect way to explore the indigenous and European history of the region and take in the pastures and forests is to go for a walk or ride. There are some great tracks around Kangaroo Valley and into Morton National Park. The Valley Floor ride (16km) and Upper Kangaroo Valley Road (24km) are both good tracks for a pedal.
For walkers, a good place to start is the Three Views Walk near Tallowa Dam. There are three tracks with views of Lake Yarrunga, Tallowa Dam and Shoalhaven River. Do one track for a short walk or all three to fill in a day (13km and 5 hours). McPhails Trail and Griffins Fire trail are both medium to hard walks but will get you deep into the forest and show a glimpse into areas logging history.
Click here for detailed maps on these tracks and trails.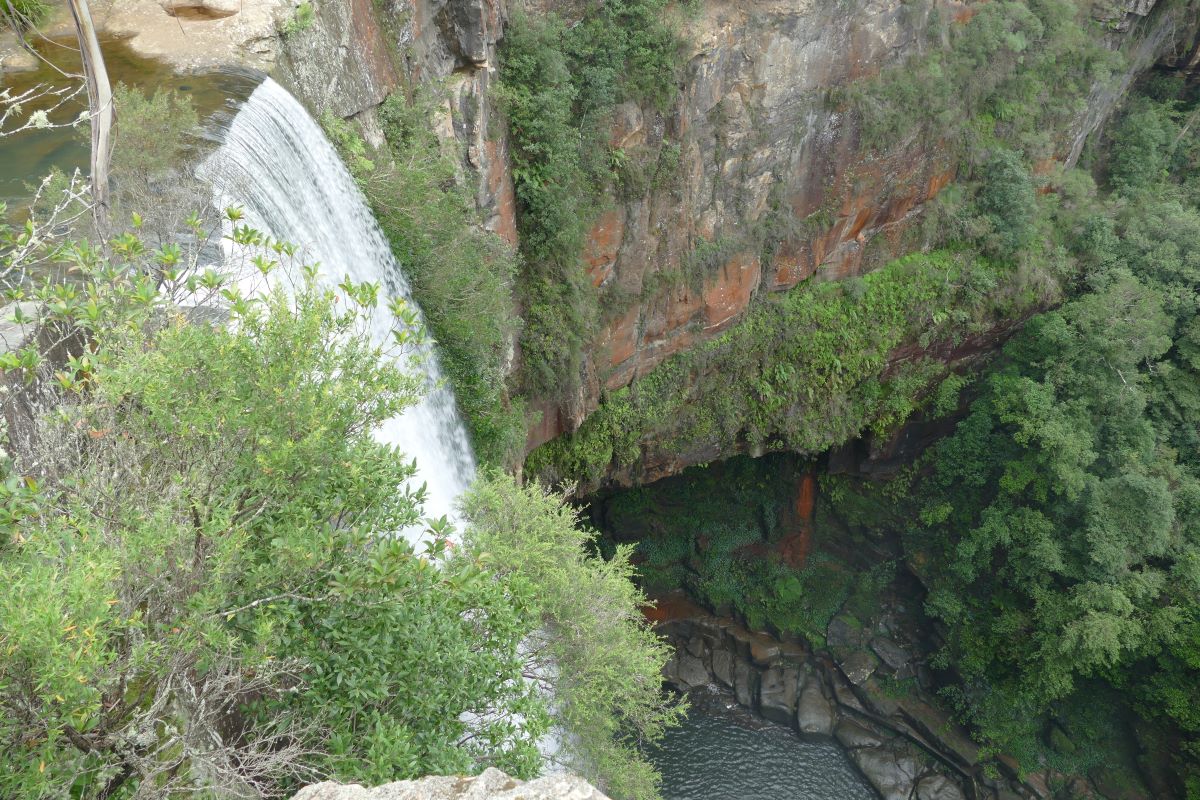 Belmore Falls
Belmore Falls is in Morton National Park, 30 minutes from Kangaroo Valley. We drove to the top of the falls and there was plenty of water going over. There are walking tracks to the base of Belmore falls from Hindmarsh and the Belmore falls lookouts, but they were closed at time of writing. Check before you go, when the walks are open, they provide great views of the falls.
Bendeela Recreation Area
This is a popular camping and day visit area along the Kangaroo River. It is the perfect spot to launch a kayak or go fishing. Watch your step, there are wombat burrows everywhere! This is also a popular free camping area. Checkout our camping guide for places to stay in and around Kangaroo Valley.
Kangaroo Valley Kayaking
One of the most popular things to do in Kangaroo Valley is go for a paddle on the Kangaroo River. There are several kayak hire places in Kangaroo Valley including Kangaroo Valley Kayaks, Kangaroo Valley Safaris and Kangaroo Valley Adventure Company. The most popular paddle is to launch from Hampden Bridge and kayak to Bendeela Recreation Area – which is what we did.
We got our gear from Kangaroo Valley Safaris who were great to deal with. The paddle from 'The Bridge' to Bendeela takes around two hours and there is beautiful scenery. If you take your time, you'll spot water dragons sunning on the rocks along the banks or maybe even going for a swim. There is a lot of birdlife along the river too.
With a lot of water in the river you might encounter a few short rapids which make for a bit of excitement. Once you reach Bendeela you get collected and taken back to Hampden Bridge where you started. It was great fun; we can recommend getting on the water if you get the chance. There are longer paddles available where you can camp overnight further up the river in the forest.
Kangaroo Valley Kayaking with a Champagne Lunch
Glide downstream on the Kangaroo River from Beehive Point to the mouth of Yarrunga Creek with the backdrop of the Morton National Park. It's the MUST DO wildlife experience in NSW with the majestic azure kingfisher, wedge-tail eagle, diamond python, rock wallaby, white-breasted sea eagle, water dragon, this is nature at its best, untouched and wild. 
Fitzroy Falls
Fitzroy Falls are 15 to 20 minutes from Kangaroo Valley. If you like a forest waterfall walk, you'll love this spot in Morton National Park. The walk to do is the 3.5km West Rim Track that takes you past five waterfalls and lookouts. The track has a few ups and downs and the odd stoop to get under low hanging rocks, but it all adds to the experience.
Along the walk you'll see Fitzroy Falls, Twin Falls, Lady Hordern Falls and the Grotto. The turnaround point for the 90 minute walk is Renown Lookout. The track can get busy on weekends and during holidays so go early if you want to avoid the crowds. An early walk also gives you the best chance to see a lyrebird which we were lucky enough to do on our walk.
There is also The East Rim Track, which is a more rugged 6.5 km hike, but the West Rim has the pick of the views. The East Rim walk will have fewer people on it so you might be a better chance of spotting more wildlife. There is a big Visitor Centre at Fitzroy Falls which has plenty of information about the other parks in the area.
Southern Highlands Day inc Bowral & Fitzroy Falls
Explore the Southern Highlands region on this private day trip from Sydney. This relaxing escape from the city provides scenic views of rolling green hills and stops at historical villages, allowing you to get a feel for life in the Australian countryside. You'll visit Red Cow Farm, lush Fitzroy Falls and the heritage town of Berrima, which dates back to the 1830s.
Mannings Lookout
If you want to get a bird's eye view of Kangaroo Valley there is one place to go – Mannings Lookout. Located 20 minutes from Kangaroo Valley near Fitzroy Falls in Morton National Park, you get a great view of the cliffs, forests and farmland. The escarpments are 120 metres high and provide a dramatic frame to the valley below. Access to the lookout is via a short, easy walk. The area is well known for birdlife. Keep an eye out for gang-gang cockatoos and scarlet robins. There are picnic tables near the carpark.
Cambewarra Mountain Lookout
If Mannings Lookout leaves you wanting more great views, go to Cambewarra Mountain Lookout. It is 15 minutes from Kangaroo Valley. The road there is narrow and windy near the top don't be in hurry to get up there. Your patience will be well rewarded with panoramic views across the Shoalhaven.
The summit is well developed with gardens, terraced lawns and a popular café where you can sit, enjoy afternoon tea and gaze out towards the coast. King Parrots, lorikeets, rosellas and lyrebirds are regular visitors to the lookout.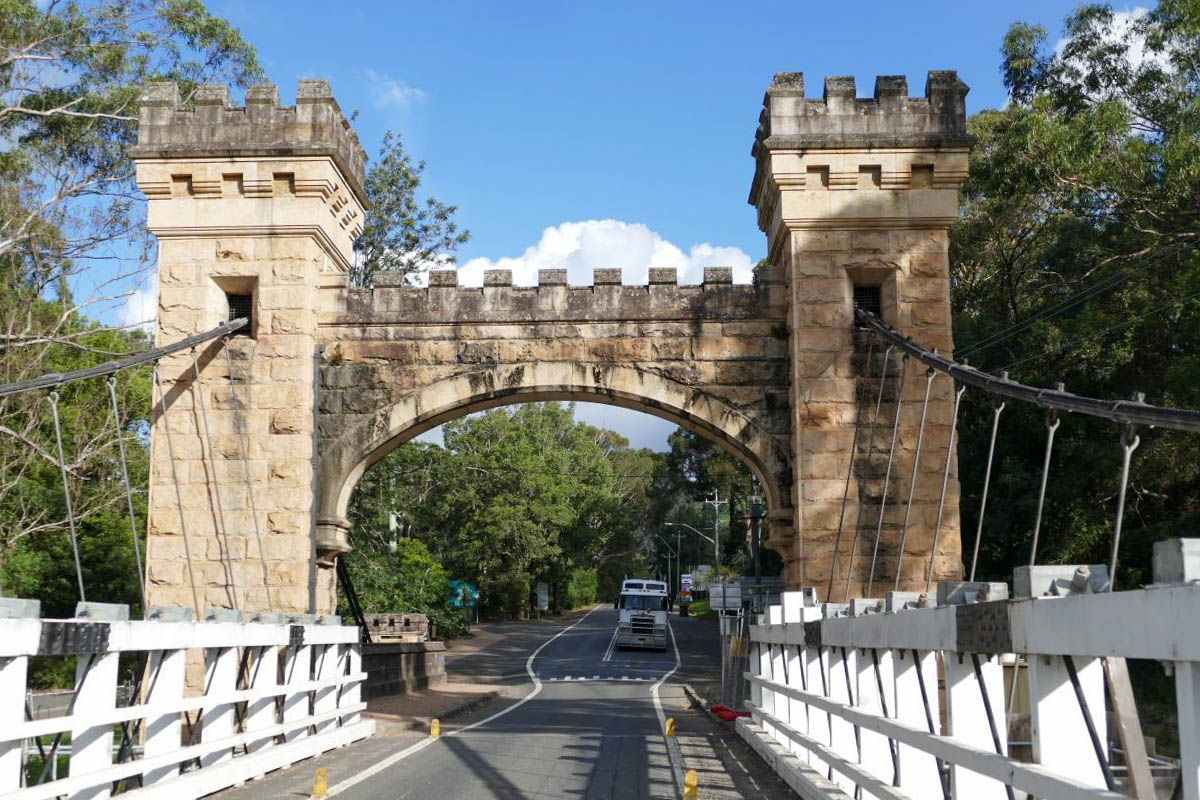 Explore the Grand Pacific Drive & Southern Highlands
Enjoy the sweeping views from the Sea Cliff Bridge along the South Coast, visit the Kiama Blowhole & Berry's Donut Van. Stop for lunch at Cambewarra lookout with stunning views all the way to the coast. Drive through the gorgeous village of Kangaroo Valley & stroll to the top of the Fitzroy Falls. 
Minnamurra Rainforest Centre
If you're doing a Fitzroy/Belmore/Carrington falls day trip from Kangaroo Valley it is not much further to get to the Minnamurra Rainforest Centre. It is about an hour from Kangaroo Valley in Budderoo National Park in the Jamberoo Valley. An entry fee applies and for that you get to experience the rainforest along an undulating boardwalk.
To be honest, if you have been to a Springbrook National Park in Queensland or are even just a keen bushwalker, this might not be your thing. You are paying for the convenience and ease of access to the forest. If a rainforest is something you don't see every day and you don't want to worry about getting lost, then there is a lot to like here.
There are two walks; the rainforest loop walk that takes about an hour and the longer Falls Walk which takes about 2 hours. The Falls Walk has some steep sections, but you get rewarded with views of three falls and less crowds.
There is an information centre, café, picnic area and toilets at the entrance to the walk. As we discovered this can be a busy place in holiday periods. If you want a bird's eye view of the forest, drop into the nearby Illawarra Fly Tree Top walk.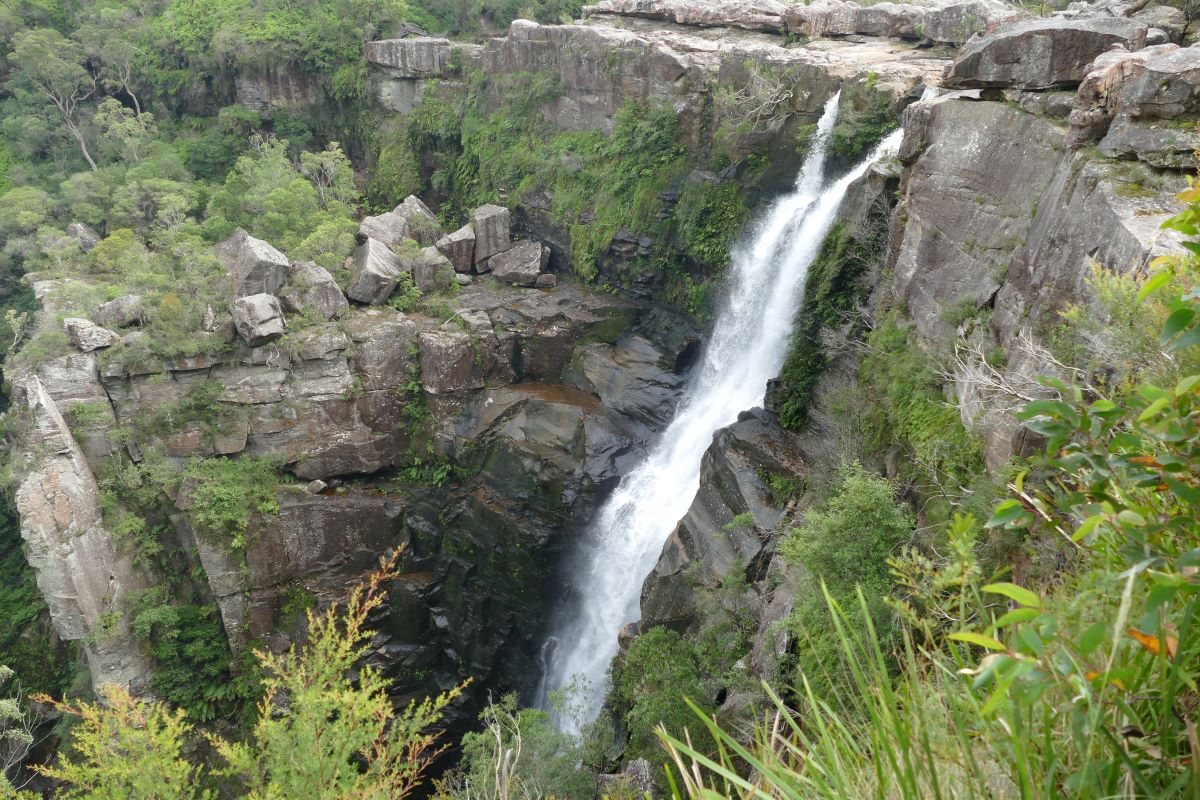 Carrington Falls
Visiting Carrington Falls in Budderoo National Park is a half day activity from Kangaroo Valley but well worth the drive. It is about an hour to Carrington Falls which are a 90 metre high single drop waterfall. There are several short walks that give you some great views of the waterfall, the Kangaroo River and the bushland. There is a 570 meter loop track and a few shorter walks that take you to different lookouts. The walks are not long but have some steep sets of stairs to get up and down.
Near the falls you'll find the Thomas Place Picnic Area, a great spot for lunch. Nearby can you drive to the other side of the falls which gets you to some more lookouts over the spectacular valley. The longest walk which is a couple 2 kilometres long takes you to the Misisngham Lookout. A shorter walk takes you to Warris Chair Lookout that has views over the rainforest. The area is rich in birdlife so keep watch in the trees.
Southern Highlands Waterfalls & Wine
Start the day with breathtaking views at Carrington Falls in Budderoo National Park. Look out for birds, native mammals & reptiles with the option for a quick dip. Visit Dirty Janes in Bowral to wander the antique market followed by lunch at Harrys on Green Lane. In the afternoon visit Artemis Vineyard.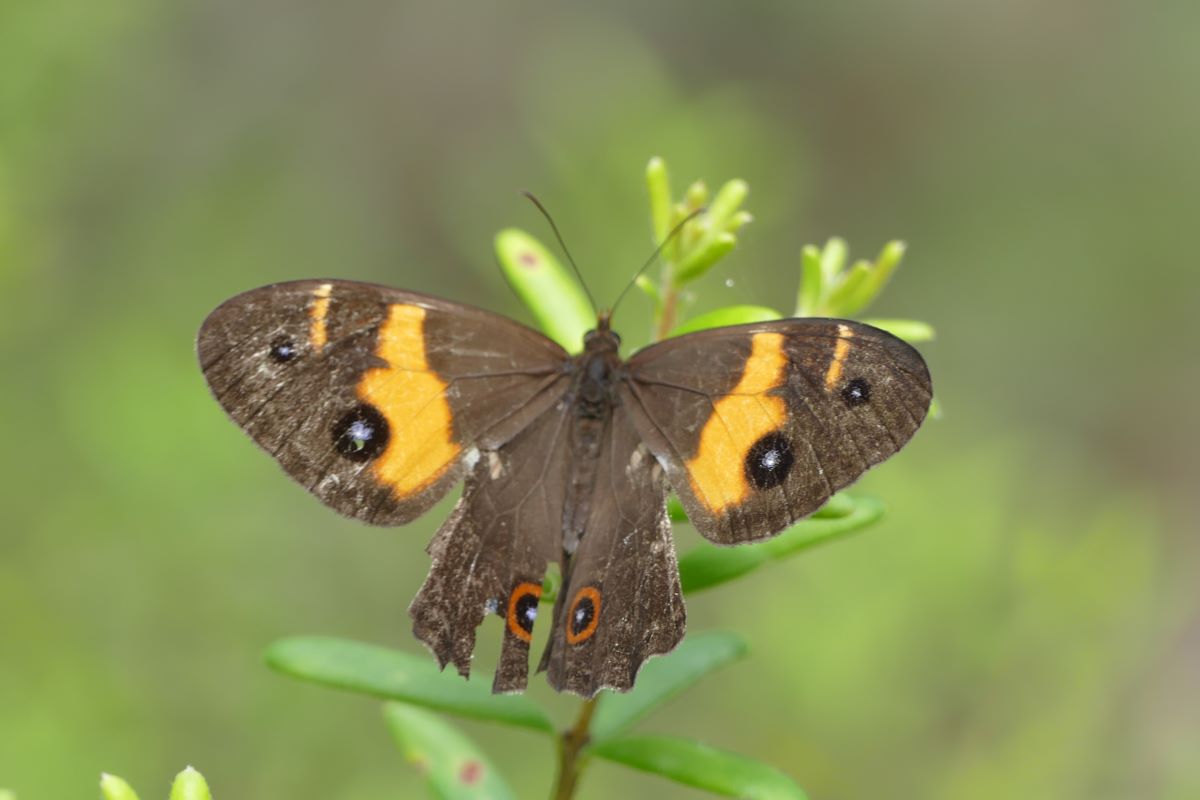 Barren Grounds Nature Reserve
If you have read about the Minnamurra Rainforest Centre and decided it is not your thing, you will love this. Barren Grounds Nature Reserve is about 40 minutes from Kangaroo Valley next door to Budderoo National Park. The area has several walks that let you take in the views, wildlife and bushland.
There are three main walks you can do – Cooks Nose Track (8km 3hours), Griffiths Track (8km loop 3 hours) and the Illawarra Lookout Walk (2km). The Illawarra Lookout walk is a family friendly trek that has great views over Kangaroo Valley. The Longer Griffiths hike takes you through a mix of environments and is the pick of the walk for bird spotters.
All the walks start at the Barren Grounds picnic area. Even if you don't have your walking shoes on, the picnic area is a pleasant spot to explore and have lunch.
Berry Donut Van
Here at Curious Campers, we like to think we are pretty good when it comes to organising our trips. Even so, we still make some rookie errors and his was one of them. When we heard about a van that sells berry donuts, we thought yum, got to try that. We drove up and down the main street of Kangaroo Valley but there wasn't a donut van in sight.
As we now know, the Berry Donut Van is not a van that sells berry donuts in Kangaroo Valley. It is a donut van in the town of Berry – a windy 30 minute drive from Kangaroo Valley. The donut van is in the main street and is something of an institution. People we met told us there can be queues 50 metres long to get a donut from there. Donuts aside, Berry is fun day trip from Kangaroo Valley. The main street is full of local arts, crafts, antiques and cafes.
Kangaroo Valley Accommodation
Kangaroo Valley has a wide variety of accommodation options from gorgeous bed and breakfasts, country resorts to caravan parks. Check out a few of our favourites here.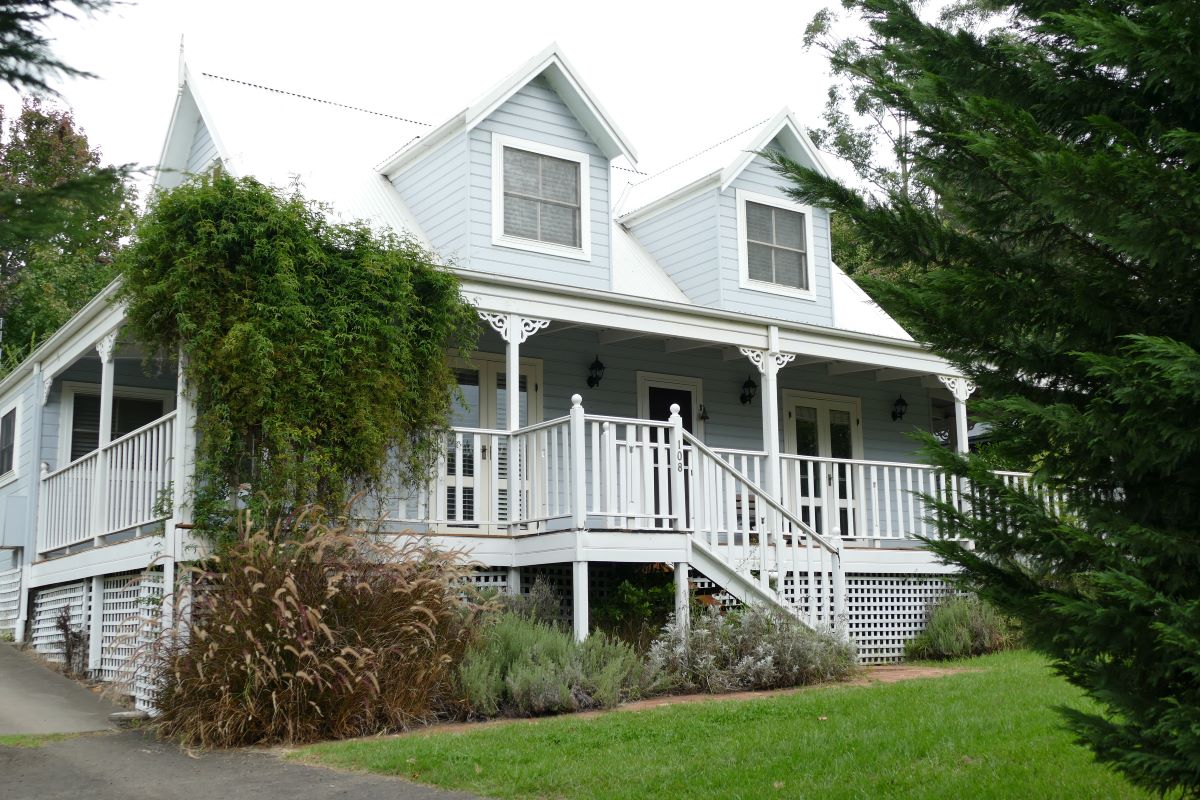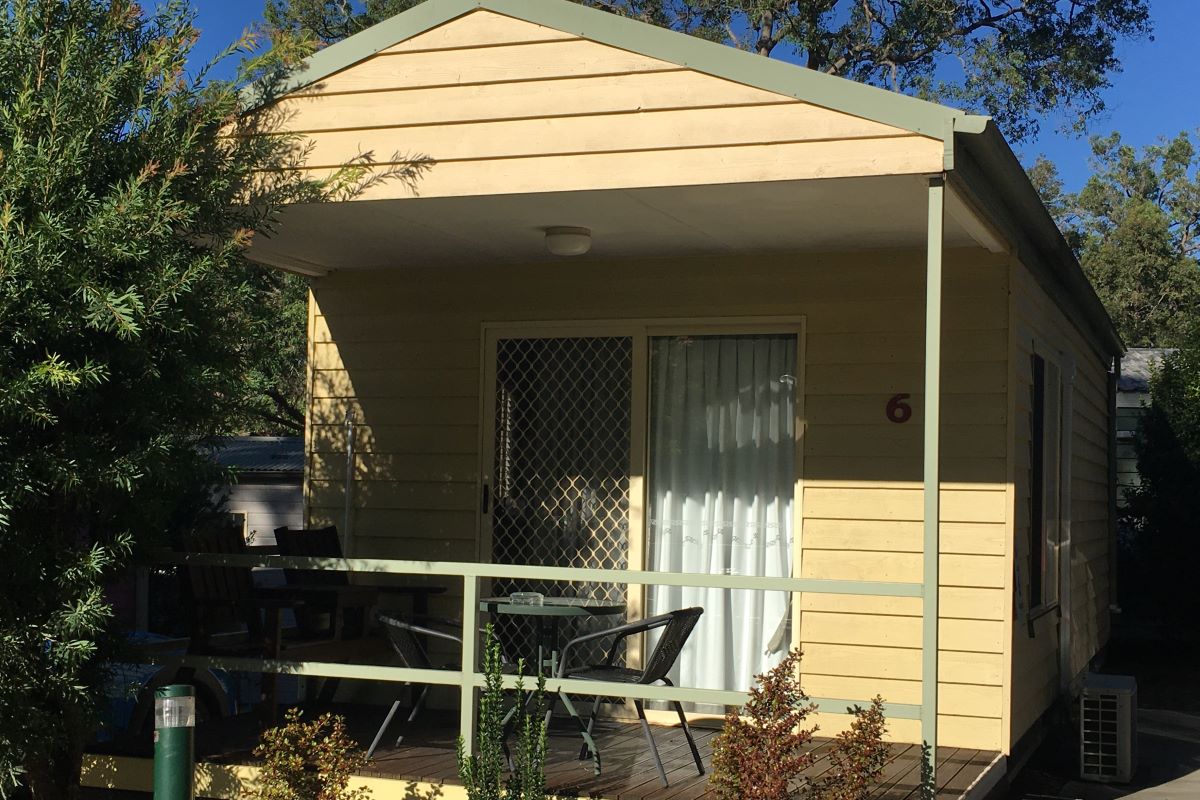 Holiday Haven Caravan Park
Kangaroo Valley Country Resort
LIKE IT… PIN IT FOR LATER
500 Things to do
Join our mailing list and receive our Free Top 500 things to do in Australia. If you love Australian Outdoor Experiences download this list and keep it handy when you are planning a weekend away or a road trip around Australia.