With everything from tropical rainforests and coral reefs to rugged bushland, Queensland is the perfect place to encounter some Australian wildlife. Whether it is in the wild or at a wildlife sanctuary, seeing Australian animals, native birds and reptiles up close is a great experience.
Join the best travel bloggers as they take us all over Queensland for some amazing wildlife encounters.
Disclosure: Please Note That Some Links In This Post May Be Affiliate Links, And At No Additional Cost To You, We Earn A Small Commission If You Make A Purchase. Commissions Go Toward Maintaining The Curious Campers Website.
Granite Gorge Nature Park – Mareeba
Contributed by Kerrie & Woody from Just Go Travelling
One of the best wildlife experiences in Queensland is located at Granite Gorge Nature Park. Granite Gorge Nature Park is just 12 km from Mareeba and is engulfed within giant boulders and lush greenery.
The Nature Park is where most people go to see wild Mareeba rock wallabies. Not only can you see them in their natural habitat but they are friendly towards humans. This means you can even feed the little cute wallabies from the palm of your hand. This is the only place to see Mareeba rock wallabies other than within the mountain ranges, where the rock wallabies are not so used to human contact.
Not only can you get up close to rock wallabies but the nature park also has turtles, lizards, guinea pigs and parrots. There are many activities to do such as kayaking in the lake and the handful of walking trails available. Granite Gorge is also a caravan park where you can stay overnight and enjoy nature to its fullest.
There aren't a lot of shaded areas so it would be best to avoid the summer months. The best time of year to go is the dry season between November – April. It wouldn't be too hot whilst you are doing the walking trails and exploring the Gorge.
Platypus Spotting at Carnarvon Gorge
Contributed by Matt from More Dirt Less Bitumen
If there was a competition for "World's Weirdest Animal" the platypus would be an odds-on favourite to take top billing. With its broad flat tail and duck-like bill, it's not hard to see why.
Unique to eastern Australia, and due to its very shy nature and dwindling numbers, it is rarely seen in the wild. However, there's a little spot in Central Queensland that's bucking the trend. With their numbers on the rise, a sighting of the elusive platypus is almost guaranteed.
Carnarvon Creek runs through Carnarvon Gorge, which is located approximately 720km to the north-west of Brisbane, and holds healthy populations of platypus. The lower reaches of the waterway offer the best chance to catch more than just a fleeting glimpse of this amazing animal. Especially at dusk and dawn.
Within the National Park itself, take an early morning stroll along the 1.5 km long Nature Trail that runs from the Visitor Information Centre. Walk quietly and you may be rewarded with more than a sighting of a platypus, with wallabies, kangaroos and other wildlife plentiful.
Another spot to try your luck is at the Rock Pool. Apart from being the only place in the National Park where swimming is allowed, it's a good idea to keep on the lookout for a platypus or turtles.
If you're spending a couple of nights in the area (which I highly recommend) the still waters that lie below the campground at Takarakka Bush Resort provide you with the perfect opportunity to sit and watch the platypus. They are so popular and so regularly seen here, that they've even built a dedicated viewing platform for you to sit back and watch the platypus swim around and forage for dinner.
Australian Butterfly Sanctuary – Kuranda
Butterflies are beautiful things but seeing them in the wild often means catching a flash of colour as they flit from flower to flower. This is why the Australian Butterfly sanctuary is such a wonderful place. There are over 1000 butterflies and moths and you have great chance to see them up close.
We went to the Butterfly Sanctuary with our two kids and to be honest, they weren't that keen on the activity. But at the end of the day, as we made our back to Cairns in the Skyrail, all they could talk about were the butterflies.
The focal point of the sanctuary is the aviary. As we discovered, the slower you move and the quieter you are, the more you see. At various times we had butterflies land our hats and arms. The setting is lovely. It is lush and green – exactly what you would expect in a Far North Queensland rainforest.
You can take a short guided tour and see the butterfly and moth breeding area. There is also a butterfly museum with an amazing collection of butterflies and moths. The highlight for us was spotting a giant Hercules moth, it was enormous!
We bought a family ticket for four which includes a tour of the aviary and the research areas. We spent a lot longer here than we expected. Seeing how many different butterflies and moths we could spot kept us busy for a couple of hours.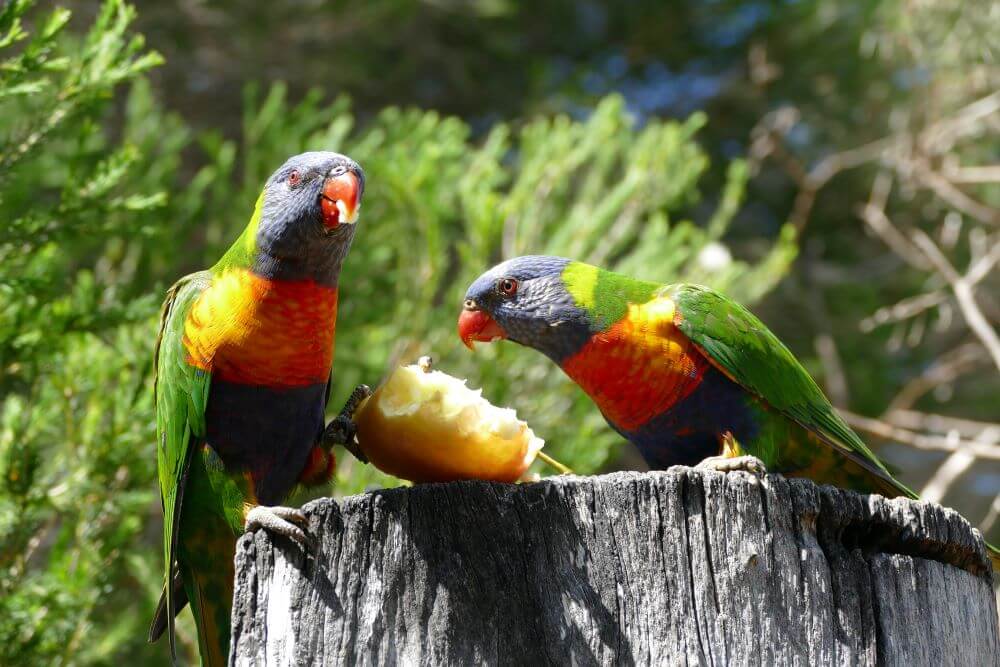 Currumbin Wildlife Sanctuary – Gold Coast
Contributed by Anne from Pretraveller
Currumbin Sanctuary is a long standing not for profit Australian bird and animal attraction on the Gold Coast which has been in operation since 1947.
The most famous activity is the lorikeet feeding – I remember visiting the lorikeets when I was a child, and I have since taken my own children to have that wonderful experience! It is wonderful feeding the lorikeets from your hands, and they usually like to hop on your head and arms as well!
The other unique activity which I have only ever seen at Currumbin Sanctuary is the Pelican and Eel feeding – before watching this show I did not realise that the eels can come onshore out of the water to get food…
You can also visit many more Australian animals and birds and watch shows including koalas, crocodiles, wombats and many more, as well as some additional international animals. You can also book to do a wildlife encounter, which includes options to visit the Wildlife Hospital, as well as options to get up close with Dingoes, echidnas and other animals.
Currumbin Sanctuary is located at the southern end of the Gold Coast (close to Coolangatta), and is easily accessible by car and by public transport from both Coolangatta and Surfers Paradise.
Cassowarries in Mission Beach
Contributed by Melissa from Intrepid Tales of a Quirky Girl Found
The humble cassowary. A six-foot, flightless bird with large spurs on each foot, just the right size to slice and dice you leaving you potentially fatally wounded. Notoriously shy and difficult to spot in their natural rainforest habitat they are extremely dangerous and will defend themselves with a vengeance if they feel threatened. What's the motto here? Be wary of cassowaries and don't harass them. And definitely stay in your car if you do spot one.
Cassowaries inhabit the Wet Tropics from Cooktown to Paluma, which is about an hour north of Townsville. Although, you'll most likely spot them at Cape Tribulation and the Daintree Region, Kuranda, Etty Bay and Mission Beach. Your best chance of a cassowary encounter is along roads and walking tracks in the early morning or late afternoon as they are usually deep in the rainforest keeping cool during the heat of the day.
But rules are meant to be broken. We searched high and low during these 'peak cassowary spotting' times and came up with zilch. Nada. Nothing. By lunch we gave up and pulled into a carpark off South Mission Beach Road where we'd seen signs to a mountain bike trail that we wanted to check out. We were just about to let our dogs out of the car for a run in the open grass space when we spotted it. Hiding in plain sight was a cassowary – all six-feet of it! We were in awe as it casually walked across the grass, seemingly undeterred by our presence, and disappeared into the rainforest of the other side.
We spotted our first wild cassowary in the middle of the day in an open grassed space. The complete opposite to where you'd normally expect to spot a cassowary. What did we learn? Always be wary of cassowaries.
The Great Barrier Reef
Contributed by James from The Travel Scribes
It covers an area larger than the United Kingdom, the Netherlands and Switzerland combined. It's the globe's largest World Heritage area. And it's one of the best wildlife experiences in Queensland, if not on the planet. It can only be the Great Barrier Reef, the world's largest reef system stretching for over 2,600 kilometres.
It's hard to comprehend the exquisite beauty of the 'GBR'. From more than 2,900 brightly-tinted reefs and over 900 utopian island outposts to every form of sea life imaginable: playful dolphins, majestic whales and more than 1,500 types of fish. The numbers are mind-blowing but the experience of snorkelling or diving the GBR is even more intoxicating.
Best enjoyed on a day trip and, if possible, as a scuba expedition, there are a number of great operators but the best of the bunch in our opinion is Diver's Den, who operate some seriously top-notch tours as well as a liveaboard ship, for those who can't bear to leave after just one day. They'll usually ferry you out from coastal town Cairns to one of the more remote reefs like Norman, Saxon and Hastings, perfect for a sighting of some of the most unusual marine life, to find yourself encircled by sea creatures you've only seen in a David Attenborough documentary.
You'll swim with white-tip sharks, practically rub noses with orange-tinted 'Nemo's (anemonefish), and marvel at the prehistoric looking cuttlefish as you frantically try to remember your bannerfish from your barracuda. And the best time to go? Probably between the months of June to October where, although it will be peak season, you'll find mild temperatures without rain, meaning crystal clear waters to spot all those colourful critters.
Wildlife Habitat – Port Douglas
Contributed by Ariana from World of Travel with Kids
Our visit to Wildlife Habitat at Port Douglas was definitely a highlight of our visit to Far North Queensland. Like a few other attractions around Cairns and Port Douglas, Wildlife Habitat offers a second visit free if you visit within a certain time period.
As we like to visit places slowly and let the kids really absorb what they are seeing, allowing for two visits was perfect for us. We did the Savannah and Woodlands Habitat on one day, and then the Rainforest, Cassowaries and Crocodiles on another. While the different habitat areas are not large, if you go slow, feed the animals and really observe them you can easily spend several hours. My kid's favourite sections were the kangaroos, wallabies section, as well as the Rainforest area and they were freaked out by the crocodile section. See if you can organise your visit around feeding times (for different animals) as that is really interesting! We learned lots of interesting things, including that the Cassowary is the second biggest bird the world!
Wildlife Habitat is located on the main road from Cairns to Port Douglas, not far from the famous Four Mile Beach. As Port Douglas is located in the tropics, there are two distinct seasons, the Wet and the Dry. The wet season, which is also the quieter season generally, lasts from November to April with the most rain in March. We visited in May and the weather was very pleasant.
Lone Pine Koala Sanctuary – Fig Tree Pocket
Contributed by Holly from Four Around the World
There is one experience that is a must for any visit to Australia and that is cuddling a koala. While there is no way you would ever get near one in the wild, Lone Pine Koala Sanctuary is a perfect place to meet these shy native Australian animals up close.
Located in Fig Tree Pocket, just a short distance from Brisbane, Lone Pine Koala Sanctuary is a wonderful family day out. The location makes it perfect for anyone visiting Brisbane, without having to travel far for a wildlife experience. And you will easily find enough to do there to fill most of a day.
The sanctuary has many different native Australian animals – marsupials, birds, reptiles. It is also home to a large collection of farm animals too, in case you want to cuddle a sheep.
Lone Pine is home to approximately 130 koalas and they offer the opportunity to hold and be photographed with a koala during your visit. You can purchase photo packages at the kiosk next door and then line up for your meet and greet.
The photo packages help the sanctuary to continue supporting their research and breeding program. This means when you cuddle a koala it is for a great cause!
Kids will also love the opportunity to feed kangaroos in the open range animal zone. You will be able to wander alongside emus as well in this area. Bags of animal food are available for purchase within the sanctuary.
Australia Zoo – Sunshine Coast
Think what you like about the Irwin family, but they have put together a fantastic zoo. Australia Zoo was one of the last activities we did on our lap of the map. The kids had been looking forward to it for months and it sure didn't disappoint.
As well as having a great collection of animals from outside Australia, many of our highlights were the Australian wildlife. Echidnas, kangaroos, wombats… they were all easy to spot and very active in their habitats.
There are opportunities to feed and pat koalas and kangaroos. 'Roo Heaven', as it's described, is a lovely big habitat where friendly kangaroos and wallabies are eager to take food from you.
The stadium show at the Crocoseum is great. There is plenty of crocodile action and some pythons and Australian birds of prey feature in the show too.
I think what we enjoyed most about Australia Zoo (apart from the tigers, the Aldabra Tortoise talk and feeding the elephants) was how accessible all the animals feel. We saw dingoes and wombats being taken for walks – so cute! The enclosures are big and open so we had no problem spotting the echidnas which can often be difficult to do.
For an extra fee, there are a range of interactive animal encounters you can do. These involve everything from dingoes and wombats to echidnas, possums and wedge tailed eagles.
When you visit, plan to stay the day. We arrived as it opened and left as they closed the gates and the kids were still going strong. It really is a top place to visit.
Whale Watching on Fraser Island
Contributed by Pauline from BeeLoved City
If you want to see whales during your stay in Queensland, Fraser Island is the best place to do so.
Every year, from August to October, thousands of Humpback whales migrate. They go all of the way from Tasmania, along the NSW coast and Jervis Bay up to the North of Queensland.
Fraser Island is the world's largest sand island. It's home to beautiful natural sites such as Mackenzie Lake or the 75 mile beach. The best way to explore it is with a 4WD. If you don't own one yourself, you can rent one or book a tour.
If you choose to explore the island by yourself, the best way to see the whales is by going on a whale watching cruise. They start in Hervey Bay and will go along Fraser Island, to the best spots!
Even though whales are massive animals, it sometimes takes a bit of effort to spot them but once you do, the true magic happens!
You can also see the whales from Fraser Island itself! The best spot is the Indian Heads lookout. It's located at the very end of 75-mile beach. From the beach, you can go on a short walk up the cliffs. Once you get to the top, you will be able to admire wonderful views over the ocean, perfect to catch a glimpse of whales jumping! If you are lucky, you will even see dolphins as well!
Crocodiles on the Daintree River
Contributed by Melissa from Thrifty Family Travels
One of the best places to visit in Queensland if you want to see crocodiles in the wild is the Daintree River. Here there are numerous cruises to choose from and you can easily find them all just outside of the Daintree Village. Most tour operators offer a 1 hour cruise.
A few years ago we did a cruise with Bruce Belcher's Daintree River Cruises, which was brilliant. Bruce provides tours right from the banks of his property. The boats are nice and small, and you are encouraged to move around to get closer views of the wildlife you see along the way. Binoculars are also provided as well as special ones for the kids, so you get a great close up view.
We were recommended to take a cruise when the tide was low, as this is the best time to see crocodiles on the banks rather than just swimming in the water. This turned out to be awesome advice because during the one hour cruise we saw 7 saltwater crocodiles!
Throughout the cruise, we also saw a variety of Australian native birds and a python in a tree. The guide we had was also fantastic, answering everyone's questions and ensuring every single person on the boat got an opportunity to see the wildlife.
After the cruise, complimentary tea and coffee is provided, as well as slushies for the kids.
Tin Can Bay Dolphins
Contributed by Sinead from Map Made Memories
During our family road trip on the east coast of Australia, we visited the small town of Tin Can Bay to see the Australian Humpback Dolphins.
These river and estuarine dwelling dolphins have been visiting Tin Can Bay since the 1950's – the dolphins who visit today are descendants of the original dolphins.
The town has established the Barnacles Dolphin Centre where knowledgeable volunteers share their expertise with visitors and work to protect the local habitat to ensure the dolphin's safety and wellbeing.
The dolphins are inquisitive animals who will swim close to where visitors stand knee deep in water. Your chilly feet will be rewarded with amazing close up views of the friendly dolphins.
For $10 visitors are allowed to feed a fish to the dolphins with the volunteers enforcing strict rules about no flash photography, no touching and where to stand. Plus, the fish at each 'feeding' session is strictly rationed to avoid the dolphins becoming dependent on the provided food.
Visitors can observe the dolphins all year round but the numbers allowed to enter the water are strictly controlled on a 'first come first serve' basis so turn up early and be prepared to queue. It will be worth the early start!
We research animal encounters carefully to ensure any project we support is ethical and we were impressed by how the Barnacles Centre put the dolphin's welfare before visitor satisfaction.
Spotting Platypus in Yungaburra
Contributed by Oksana & Max from Drink Tea & Travel
Just inland from Cairns in Queensland, you'll find the Atherton Tablelands, a large green plateau with plenty of places to explore. There are a wide variety of hiking trails, waterfalls, greenery, and animals to get to know in the region, including one of the most elusive of them all – the platypus.
In the little town of Yungaburra, you can find the Platypus viewing area on Peterson Creek. It's one of the few areas in the region where platypus are spotted consistently in their natural habitat. They tend to be shy creatures and are best spotted at dawn or dusk so come with patience if you want to see one.
The best way to spot platypus in their natural habitat, at Peterson Creek, is to leave your vehicle at the large car park and to follow the river. As you meander along you'll have to be very quiet and look for bubbles as the creatures swim along and come up for air.
While you're there you'll also have the opportunity to spot turtles, possums, and a plethora of birds. It's a lovely place to stop for a visit while exploring the Atherton Tablelands or nearby Crater Lakes National Park. The nearby market is a great place to stop for lunch, local handicrafts or specialty produce.
Read More: Find the Best Waterfalls in Queensland
If you enjoyed this story you might also like:
Savannah Way Road Trip | Wildlife in Tasmania | Kangaroo Island Wildlife
Like it? Pin it for Later…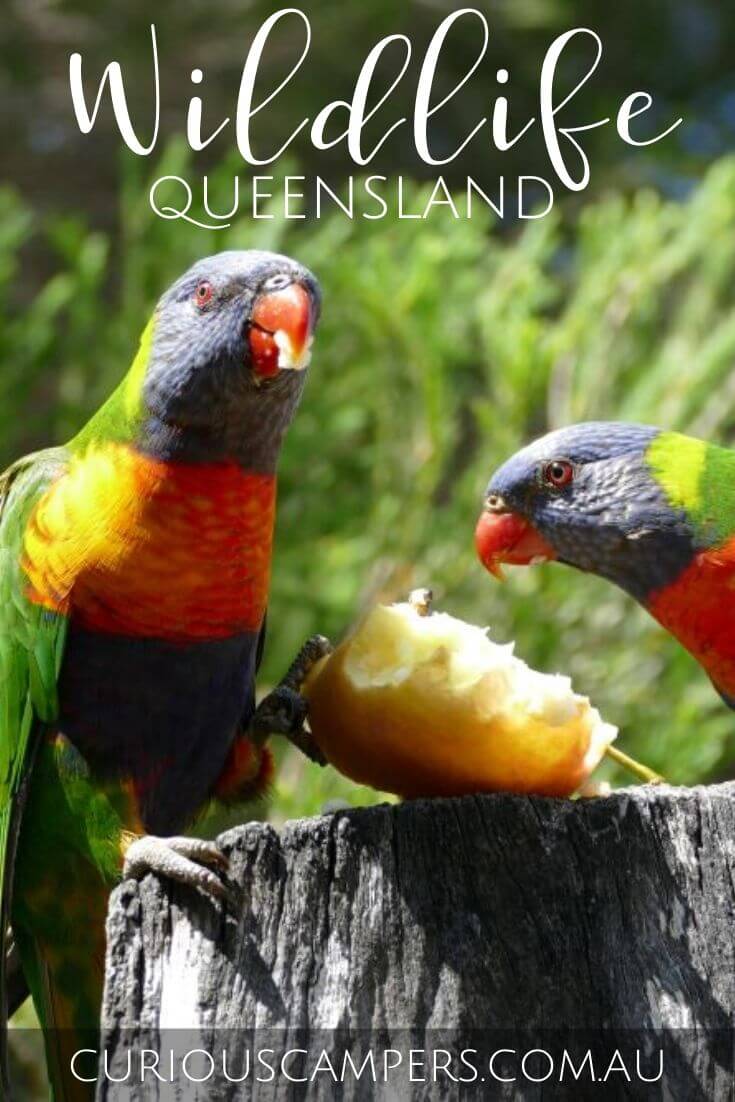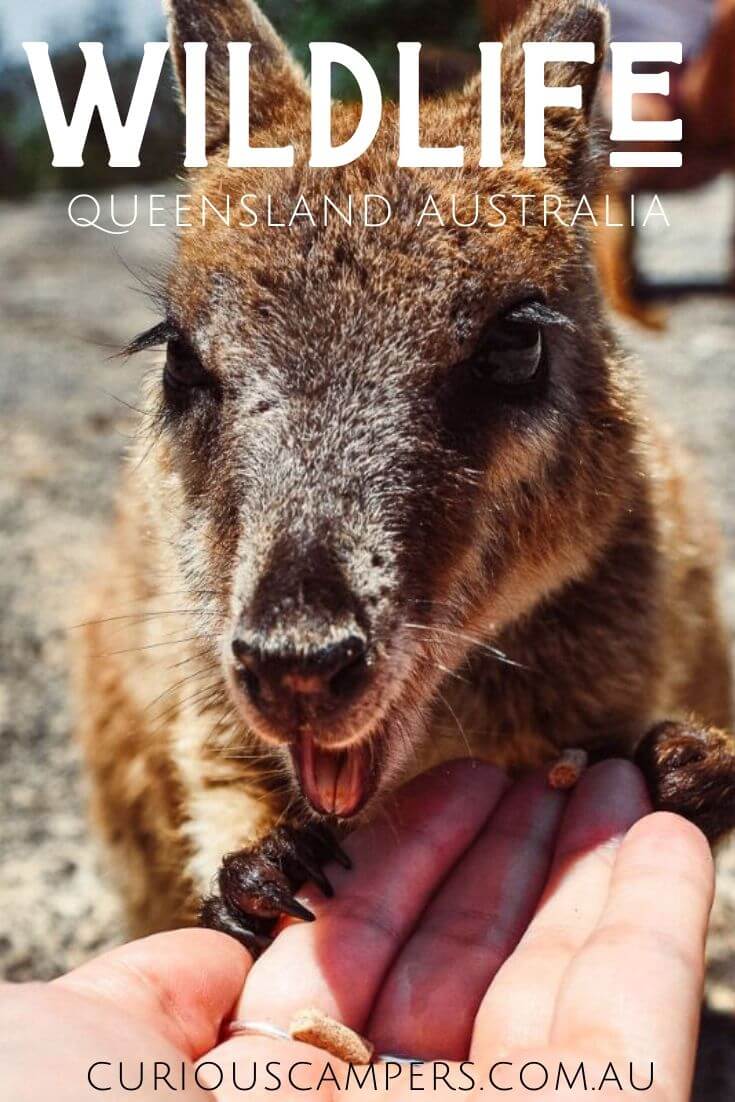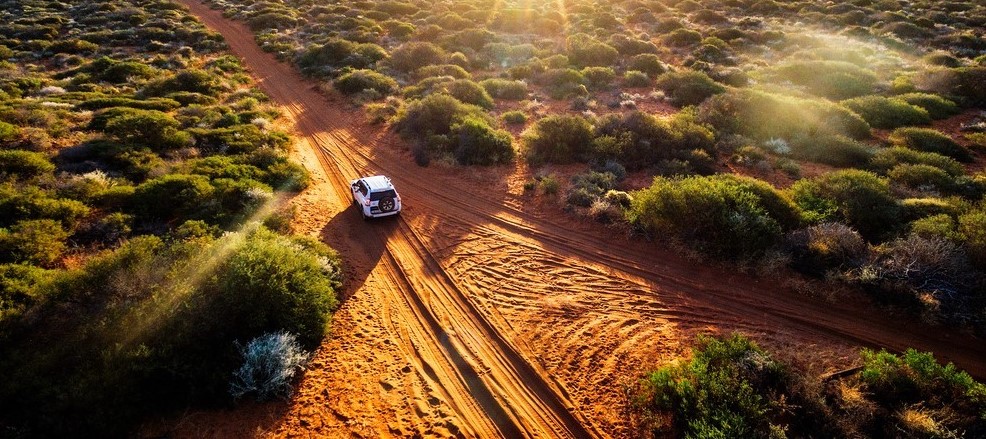 500 THINGS TO DO
Join our mailing list and receive our Free Top 500 things to do in Australia. If you love the Australian Outdoors download this list and keep it handy when you are planning a weekend away or a road trip around Australia.
Recent Posts