Big Duck Tours are a great way to experience the marine life around Victor Harbor and Wirrina Cove. You might encounter seals, sea lions and dolphins. The coastal landscape is spectacular too.
Victor Harbor is a seaside town on South Australia's Fleurieu Peninsula. It is just over an hour's drive from Adelaide. The Big Duck leaves from the causeway connecting Victor Harbor and Granite Island. There is also a new Big Duck Tour that leaves from Wirrina Cove on the other side of the peninsula. You get great views of the coast between Second Valley, Rapid Bay and Cap Sevinge
There is a 45 minute Seal Island Tour or the 90 minute Southern Ocean Adventure that leaves from Victor Harbor. The 60 minute Sea Wirrina Tour departs from the Wirrina Cove Marina . We have done the Souther Ocean Adventure three times and the Sea Wirrina tour once. They were all a lot of fun, we had different experiences each time. That is the thing about wildlife tours – you never know what you are going to get.
Disclosure: Please Note That Some Links In This Post May Be Affiliate Links, And At No Additional Cost To You, We Earn A Small Commission If You Make A Purchase. Commissions Go Toward Maintaining The Curious Campers Website.
The Big Duck Tours Boat
Part of the fun of the Big Duck Boat Tours is the Big Duck. It's a rigid inflatable boat that fairly races across the water. When the crew fire up the duck between stops, hang onto your hat!
The Big Duck tour boat holds around 18 people. It was full both times we went out, but it didn't feel crowded. Even when everyone is up out of their seat to watch a pod of dolphins, it didn't feel cramped.
It's a comfortable ride. The boat has a canopy to protect against a hot sun or passing shower. If things look like getting a bit splashy, there are full body spray jackets to wear. We had good weather for both of our trips, so we had no concerns about our cameras getting wet. Best check the conditions on the day to decide if that is a risk you want to take.
  Read More :  Things to do in Victor Harbor
Seal Island
After you rocket away from the Granite Island causeway, the first stop on the tour is Seal Island. It is also known as Seal Rock. Regardless of which name you use, it's not hard to guess what you might spot here – that's right, birds. The island is usually home to hundreds of crested terns.
However, recent bad weather had caused the terns to move to a different island. This was good because it allowed a good view of the creatures the island is named after – seals. For our visit, it was the endangered Australian fur seal we saw basking in the sun.
When it comes to relaxing, seals have it down to a fine art. They don't care if they are lying on rock. There might be waves crashing around them and hundreds of birds squawking. The seals are oblivious to it all. There was excitement on the boat when one briefly sat up for a scratch before flopping back down. They are a great sight.
Wright Island
Our next stop was the new home of the crested tern population – Wright Island. We have several good memories of our Big Duck tours, but this is one, pardon the pun, is right up there. There were hundreds of terns in front of us on the beach and skimming across the water.
It wasn't until we drifted in closer that we saw all the chicks on the beach as well. There were dozens of them, little balls of feathery fluff walking among the adult birds. Above us, their parents were flying back to the island with small fish hanging from their beaks.
Bottlenose Dolphins
From Wright Island we moved into the open waters of Encounter Bay. We paused there and heard about the chance meeting in the bay between explorers Mathew Flinders and Nicholas Baudin. We then had a special encounter of our own.
On our first tour we saw a pod of bottlenose dolphins. I don't care what anyone says, seeing a dolphin up close never gets old. They swam alongside and around the boats for fifteen or twenty minutes.
There would have been ten or twelve of them and they seemed quite happy following along at a gentle pace. It was a magical and serene experience. It contrasted sharply with the dolphin encounter we had on our second tour.
Common Dolphins
We had already seen the terns having some fishing success. As it turned out, they weren't the only ones enjoying a feed. The Big Duck headed south of Encounter Bay and pointed towards a flock of birds hovering above the water.
Distracted by the birds, it took us a moment to spot the pod of common dolphins swimming either side of the boat. They weren't cruising alongside us as the bottlenose dolphins had done. They were hunting. There were bait fish around and, as anyone who has seen a nature documentary would know, being a bait fish is a dangerous occupation.
Feeding Frenzy!
The boat slowed and a feeding frenzy unfolded around us. From the sky, terns, petrels and cormorants dived into the water. From below, the dolphins moved in groups of two or three to corral the fish. Once or twice a leaping flash of silver suggested that tuna had come for a feed too.
It was thrilling to watch. The common dolphins have a beautiful two-tone grey colouring. As they darted through the water you could see flashes of light grey slice through the water. It would have been great to video or photograph, but it wasn't that easy!
Between the ocean swells and how fast everything was happening, it was hard to get a picture. In the end, figuring this isn't something you see every day, we put the camera down and watched. The water bubbled and splashed as the dolphins and birds attacked the fish.
The feeding lasted about 20 minutes then, as quickly as it appeared, the action stopped. It was a sight we won't forget for a while.
Read More : More Great Dolphin Cruises in South Australia
Waitpinga Cliffs
As we all caught our breath, the Big Duck cruised up to the Waitpinga Cliffs. At 100m tall they are an impressive sight from the water. A section of South Australia's Heysen Trail runs along the top of the cliffs. There is a walk you can do around Encounter Bay to the cliffs which is a great half day activity.
The cliffs are also a favourite place for rock climbers. On our first tour we spotted some climbers doing their thing halfway up the cliff face. We decided we were quite happy just watching them from the comfort of the boat.
West Island
Our final stop before returning to the causeway is West Island. It is an interesting place. There is an abandoned research station there that was once used as a base for studying local abalone.
The island was also used as a granite quarry. You can still see piles of rubble and large granite blocks. Granite from the island was used to build South Australia's parliament house.
West Island used to be home to a population of little penguins. Apparently the abalone researchers were kept up at night by the noise made by the thousands of little birds. Unfortunately the population is no more. Don't let the crew trick you. They might point to a black faced cormorant and try to convince you it is a rare long necked penguin!
Whale watching at Victor Harbor
Our first two Big Duck tours were in summer. Our third time on the Big Duck was during whale season. If you go out between April and October you might be lucky enough to spot southern right whales. They are quite a common sight in the waters around the Fleurieu Peninsula.
On this third tour we sped off in the opposite direction to the other trips. A mother and calf had been seen off Basham Beach which makes up part of the Encounter Marine Park.
We soon found them and spent the tour watching them breach, tail slap and swim along the coast. If you were watching them from the viewing platform at Basham Beach, the whales would have looked a long way away but on the boat we had a great view. Big Duck tours are a great way to go whale watching in Adelaide.
Sea Wirrina Tour
This is the newest Big Duck Tour, and it is a great way to see some of the best coastal scenery near Adelaide. The 45 minute tour leaves from Wirrina Cove. To get there, you go south from Adelaide towards Myponga and Yankalilla and take the turn off to Wirrina Cove Holiday Park. It is about 1 hour 20 minutes from Adelaide. Look for the turn off just after the HMAS Hobart Lookout.
This tour might be short, but it packs a lot in. As spectacular as Rapid Bay and Second Valley are from land, they are even better from the water. There are nice views of the twin Rapid Bay jetties and old quarry, and you also see sea caves and secluded coves you can't spot from the land. It is incredibly beautiful; you can see why it is such a popular place to kayak.
The last stop on the tour is the less well known Cap Sevinge, just south of Rapid Bay. This is where you will spot wildlife. We saw eagles gliding overhead, seals playing with kelp and relaxing on the rocks and a group of sea lions playing in the waves. It was magic, and the big duck can get you close to the action.
If nature experiences are your thing, get yourself on a Big Duck tour. The crew are friendly and informative, and the scenery is spectacular. Whether you go for the day trip to Victor Harbor or make your way down the south coast to Wirrina Cove, you'll have a fantastic experience.
If you enjoyed this story you might also like:
Seal Bay Kangaroo Island | Kangaroo Island Wildlife | Swim with Dolphins
Like it? Pin it for Later…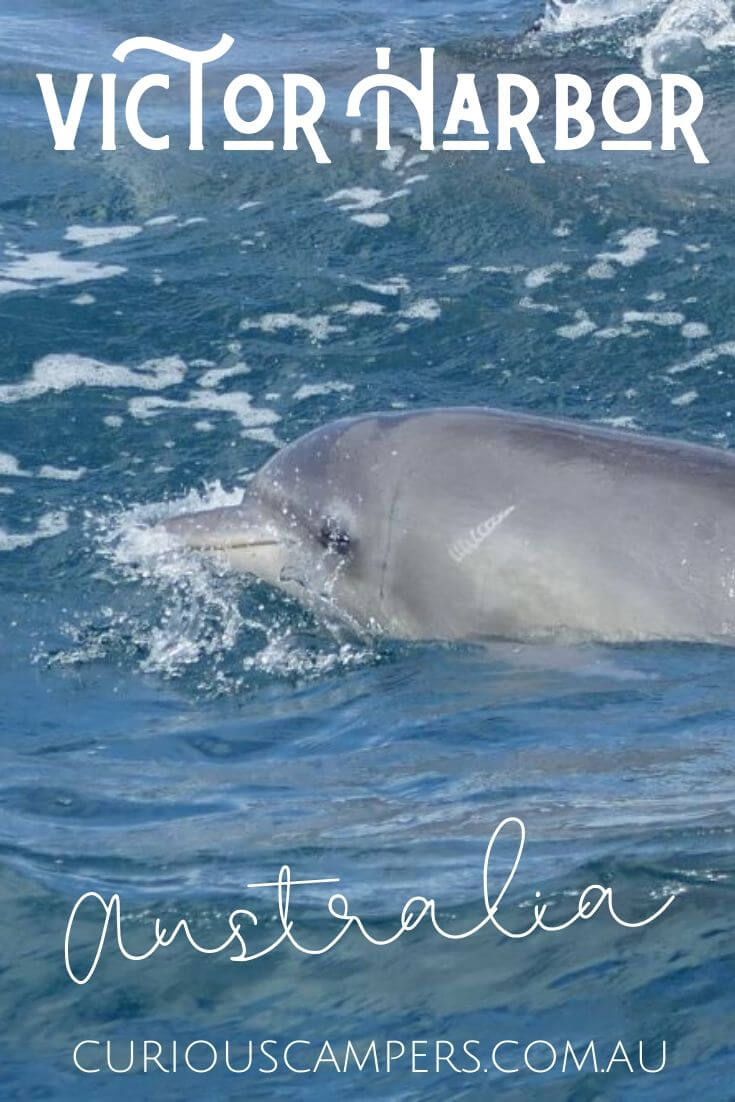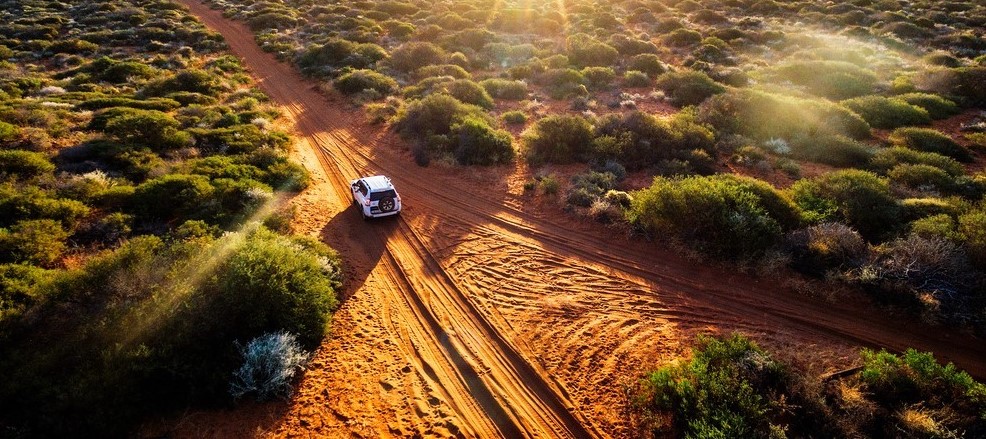 500 THINGS TO DO
Join our mailing list and receive our Free Top 500 things to do in Australia. If you love the Australian Outdoors download this list and keep it handy when you are planning a weekend away or a road trip around Australia.
Recent Posts