On our visit to the Bellarine Peninsula, we couldn't wait to go swimming with seals. We'd swum with sealions at Baird Bay in South Australia and it was one of the best wildlife experiences we've had. Not only were they super cute, they also didn't mind coming over to say hello.
Disclosure: Please Note That Some Links In This Post May Be Affiliate Links, And At No Additional Cost To You, We Earn A Small Commission If You Make A Purchase. Commissions Go Toward Maintaining The Curious Campers Website.
Queenscliff Seals
Today's trip saw us leaving from Queenscliff for a site 25 minutes away called Chinaman's Hat. Before we left shore the team from Sea All Dolphin Swims had us fitted in wetsuits and snorkelling gear. Their eye for guessing your wetsuit size was uncanny. The crew for our trip were friendly, relaxed and knowledgeable – Murph' and his team get a big thumbs up.
With the safety talk done, we sat back and enjoyed the cruise. Being on the water with the breeze in your face is one of those magic feelings. It reminded us of our wildlife spotting rules.
Wildlife Rules
Rule one. Whether you have a David Attenborough moment, or your target species fail to show, you're still outside doing something – so enjoy it. Here we were sitting at the bow of the boat, clear blue skies, beautiful views of the bay. If we didn't see any seals or dolphins, sure it would be disappointing – but we'd be pretty relaxed at the same time.
Our second rule is the mantra of every wildlife tour operator. 'They're wild animals; we can't make them appear.' Or in other words, have high hopes but realistic expectations. Nature spotting can be hit and miss. It's why rule one is so important.
The final rule is one we borrowed from a guide in Adelaide. Their advice was if you think an animal is smiling at you, you're about to get bitten. Their point being, don't credit animals with human emotions and behaviour.
He went on. 'Remember, they are wild animals, not your play date.' Play date? Nat and I supressed a laugh. We were looking at a couple of bandicoots at the time. His passion made the advice hard to forget.
A Couple of Warnings
As the seal hut came into view, we received our final instructions. The most important of these was not to get too close to the structure or you risked getting pooed on from above by a seal. Compelling advice when you consider how much bigger a seal is than a bird. We were also told about a large stingray that was calling the area home.
Read More : The Best Spots to Snorkel in South Australia
One mention of the stingray made a few faces go pale. Our guide saw the look of fear and was quick to reassure us that it was no threat. Discussion quickly moved back to swimming with the seals.
The last thing we were told was to expect to have seals in your face. 'These are curious creatures. They will swim right up to you so be ready, but don't panic!' By this stage there were seals – Australian fur seals to be precise – all around us. There were a dozen of them on the elevated hut in front of us and many more swimming around the boat.
Swimming with Seals – Try to keep up!
We slid into the water and I swam off to one side. I watched Nat get in. Within seconds a seal swam up to her and peered into her face mask from only centimetres away. It was a magical moment. It happened so fast, and the seal was so close, she didn't have time to get the camera into position.
Yes, these are wild animals. But I challenge anyone to have a seal pop up in front of them, look into your eyes and not think they want you to come and play. And that's what it felt like we did for the next 45 minutes – braking rule 3 repeatedly.
Of course, all we could do was try and play with them. There's no way anyone is keeping up with a seal in the water. But they seemed quite happy to swim, spin and loop around us. There is a strict no touching rule, but they were often close enough to make contact.
A Calming Influence
As another seal barrel rolled around me and swam off into blue, I saw a shape moving across the sandy bottom. In the clear, shallow water the large ray wasn't hard to spot. It would have been a couple of metres across and it glided straight under me.
Its slow, graceful movement was in sharp contrast to the high energy of the seals. It was a calming change of pace. It cruised under us to the far side of the hut, it's disappearance the cue for the seal mayhem to continue.
When the call came to return to the boat nobody wanted to leave the water. It felt like our play date was ending far too soon. And, just to break rule 3 one final time, the seals seemed disappointed too. As the last person in the group left the water the seals started jumping and flipping into the air. Were they pleased to see us go? Or were they trying to get us back into the water? Of course, we thought the latter.
Read More: Try Swimming with Sea Lions in Jurien Bay
And Dolphins Too
While swimming with the seals is the highlight of the cruise, there was also the possibility of swimming with dolphins. For our trip, the dolphins didn't want to come over and play. The crew were able to find them. But when it came time to jump in the water, the dolphins were gone before we could get into position to see them.
It didn't stop pods of them swimming on the boat's bow wave and to be honest, that was pretty darn good. They were within meters of us and clearly visible. As we sat on the bow sipping our hot chocolate, the sun on our back we couldn't have been happier.
Up Close & Personal
Nat and I have done a lot of wildlife tours but few have created the same buzz as swimming with the seals. If you're after an interactive experience and you don't mind the water, this is the activity for you.
Swim with Seals & Dolphins Tour
Half day cruise, with all snorkelling equipment and wetsuit provided. Suitable for all ages, sizes, and abilities.
Available October to May
Swim with Australian Fur Seals & Dolphins
Port Phillip Bay Marine Park
Snacks and light refreshments
National Park fees included
Book your Swim with Seals & Dolphin Experience in Port Phillip Bay
If you enjoyed this story you might also like:
Ewens Ponds Snorkeling | Snorkel Rapid Bay | Swim with Giant Cuttlefish
Like it? Pin it for Later…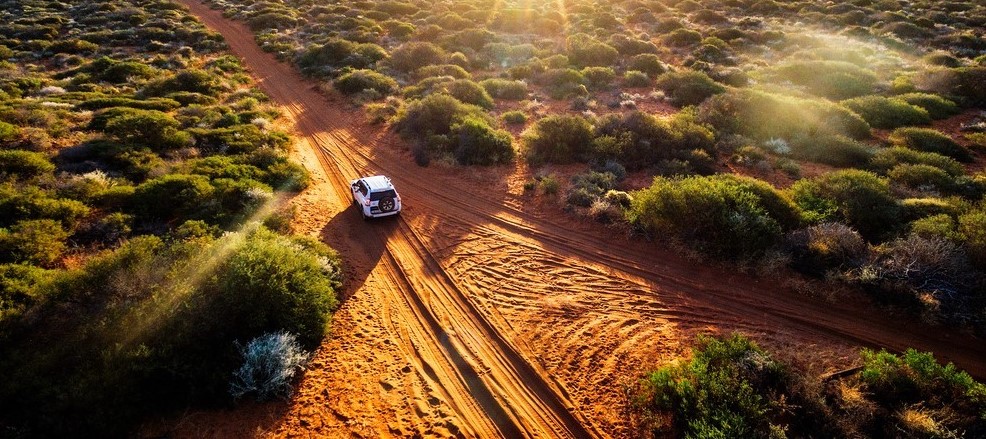 500 THINGS TO DO
Join our mailing list and receive our Free Top 500 things to do in Australia. If you love the Australian Outdoors download this list and keep it handy when you are planning a weekend away or a road trip around Australia.
Recent Posts