Where are the best places to see wildlife in Tasmania? From Tassie Devils and Little penguins to scarlet robins and albatross, Tasmania is a fantastic place to see Australian Wildlife. With around 40% of Tasmania made up of national parks and reserves, there is no better place to see native birds and animals in the wild. The waters around Tasmania are also great for spotting marine life like whales, orcas, dolphins, seals and even delicate sea horses.
Below are some of the best places in Tasmania to see wildlife. Tassie devils, quolls, platypus, wallabies, wombats, birdlife; Tasmania is a wildlife lovers dream location. As well as parks and reserves we have also included a range of sanctuaries and zoos. Not only do these places let you see animals that can be hard to spot in the wild, but they also play a vital role in wildlife education, preservation and rehabilitation.
Disclosure: Please note that some links in this post may be affiliate links, and at no additional cost to you, we earn a small commission if you make a purchase. Commissions are appreciated and go toward maintaining the Curious Campers website.
Platypus House Tour
Platypus House is in Beauty Point on the Tamar River 60 minutes from Devonport or 45 minutes from Launceston. You must book a time to visit Platypus House as you are taken around by one of their very knowledgeable platypus guides. The tour includes a brief information session then you are taken past a few large tanks where you'll see platypuses swimming and feeding. Being able to see them up close and swimming underwater is an amazing sight.
Platypus House also has an echidna room. Despite being one of Australia's most widespread animals, like the platypus, it can also be elusive. You get to see the echidnas feed and there is every chance they will be walking straight over your shoes. Even though the platypus are the stars of the tour, it is hard not to love seeing these waddling balls of spines up so close. Platypus House is a great wildlife activity for the whole family.
Platypus House is open 7 day, 10am – 3.30pm
Platypus House Tours & Tickets
Coming Soon :  Spending the afternoon at Platypus House
Seahorse World Tour
When you think wildlife spotting, seeing a seahorse generally isn't at the top of your list. But if you have made it to Platypus House, you should also visit neighbouring Seahorse World, the two buildings are less than 50 metres apart. Like Platypus House, you also need to book a time for a guided tour of Seahorse World. We booked the two tours with a 45 minute break in between which was just enough time to visit the Cormorant Café at Seahorse World for a snack.
This is a commercial operation where they breed seahorses for aquariums all over the world. It is an incredible process with big tanks full of varying sized seahorses. There are aquariums that feature seahorses from around Australia and marine life from around Tasmania. It is a fascinating place; you'll not just be amazed at the number of seahorses they have there but how labour intensive raising the sea horses is.
Open 7 days, 9.30am to 5.00pm
Seahorse World Tours & Tickets
Coming Soon :  Seahorse World & Platypus House Visit
If you've had a big day on the walking trails and want to try something different in Cradle Mountain, visit [email protected] This conservation park is at the forefront of sustaining the Tassie devil population as it battles the facial tumour disease affecting the wild population. We loved our visit here – there are certainly no shortage of devils to see! With your admission fee you can also do the general keeper tour which is very good but there are other tours also available.
You can also do a day or after dark feeding tour, a sunset experience or a joey encounter. We did the joey encounter and it's fantastic – you get to pat young devils and quolls and also meet a few of the other residents. Pancake the wombat is especially cute. As well as devils, there are also eastern and spotted quolls. If you have trouble spotting these beautiful creatures in the wild this is a great chance to see them.
[email protected] is a minute or two from the Cradle Mountain Interpretation Centre. Tours fill quickly so we recommend you book in advance especially for joey and sunset tours.
Open 7 days, 9.30am-7.00pm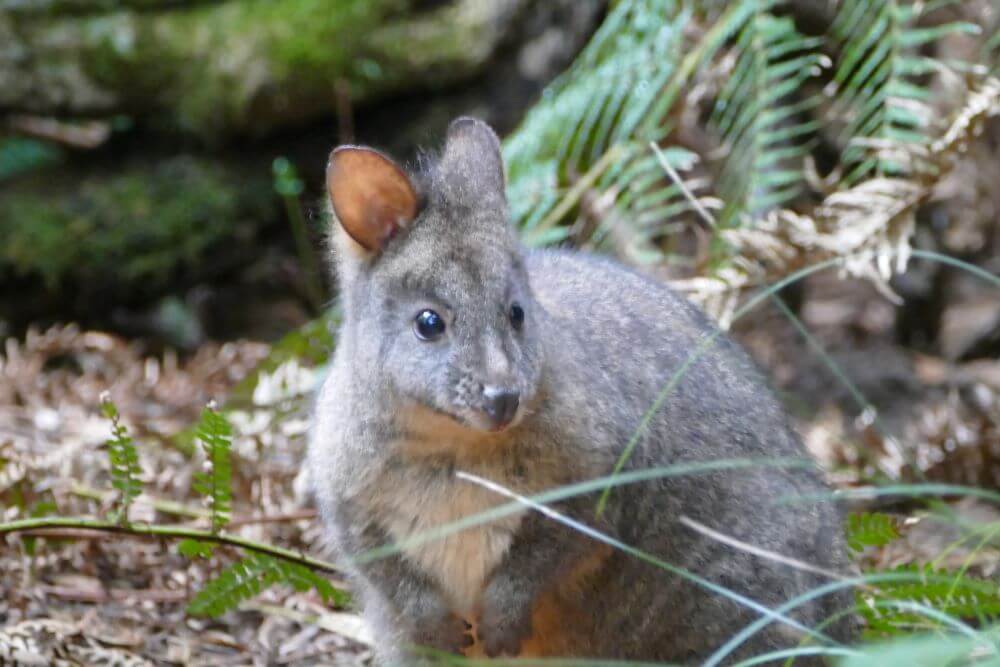 Trowunna Wildlife Sanctuary
Trowunna Wildlife Sanctuary is a stop for real wildlife enthusiasts 50 minutes south of Devonport. The enclosures are spacious and extremely well maintained and the open range areas are lovely to walk through. The sanctuary is active in rescuing, rehabilitating and, when possible, releasing wildlife back into its natural habitat.  You can't help but be swept up by the knowledge and passion of the staff. The sanctuary has a boutique feel and offers a really personal wildlife experience.
You'll meet kangaroos, wallabies, wombats, devils and quolls as you walk around. The highlight of your visit will be the free 45 minute tour around the sanctuary that runs three times daily. If you want a more personal experience, you can pay extra to do a 1 or 2 hour VIP tour. Whichever way you go, you'll learn a lot about Trowunna's conservation efforts and see animals in their natural habitat. Check out the shop on your way out, anything you spend goes back into helping the sanctuary.
Open 7 days, 9.00am-5.00pm
Trowunna Wildlife Sanctuary Tours & Tickets
Spend the Day at ZooDoo
Nestled in the Coal River Valley against a backdrop of blue gums, Zoodo offers visitors a diverse wildlife experience only 30 minutes from Hobart and 10 minutes from Richmond. Not only do you get to meet Australian favourites like wombats, devils, wallabies, quolls, gliders and potoroos, but there is also an interesting collection of exotics. See lions, meercats, servals (an exquisite African cat) and marmosets to name just a few.
As well as a cute barnyard where littlies can meet farm animals, there are regular keeper talks across the day featuring lions, swift parrots, devils, servals and more. You can also pay extra to do small group animal encounters. The staff here are great – they clearly have the animal's welfare at heart and enthusiastically promote their philosophy of conservation and education. You can easily spend a day here. There is a café, indoor play area for the kids if the weather is yuk and an education centre.
Open 7 days, 9.00am-5.00pm
Tasmanian Devil © Supplied Courtesy of Tasmanian Devil Unzoo
UnZoo – A Zoo Without the Cages
On a visit to Tasmania there are many opportunities to see Tasmanian Devils and learn about the challenges they face. Unzoo, 1 hour 15 minutes from Hobart on the Tasman Peninsula, offers a unique way of doing this. Gone are the cages and enclosures of traditional zoos. At the Unzoo you walk through a native botanic garden setting where you can see wildlife in its natural habitat. Poking your head up through the Devil bubble is super cool!
There is a full schedule of guided walks, feedings and presentations throughout the day. They offer an opportunity to get up close to not only Tassie devils but bandicoots, wallabies, possums and kangaroos. This is a different take on a zoo. The enthusiasm of the staff speaks to their pride in the place. Check it out and see what you think of this zoo of the future.
Open 7 days, 9.00am-5.00pm
UnZoo Tours & Tickets
UnZoo Admission Tickets -Enjoy nature presentations by the keepers throughout the day as you explore the botanic garden setting. Free-range kangaroos, wallabies & native hens.
Tasmania Devil, Bonorong Wildlife Park © Tourism Tasmania & Rob Burnett
Bonorong Wildlife Sanctuary
This popular attraction is only 30 minutes from Hobart and is a popular short day trip. Bonorong Wildlife Sanctuary is a small park that focuses on Tasmanian fauna. Many of the residents are rescue animals and cannot be returned to the wild. You'll be able to get up close to Tassie devils, kangaroos, wallabies, wombats and echidnas.
There is a large kangaroo feeding reserve, feed is included in the cost of admission. There are also keeper talks and park tours available. Personalised animal encounters can be purchased for an additional fee. You get up close to some of Tasmania's wildlife and see first-hand how the keepers look after injured animals.
Open 7 days, 9.00am-5.00pm
Bonorong Wildlife Sanctuary Tours & Tickets
East Coast Nature World
This is a wonderful place to encounter some native wildlife as you wander around the pretty grounds. The sanctuary, which looks after orphaned and injured animals, has a large open range area where you can feed forester kangaroos and wallabies and a collection of different birds. There are also keeper talks at feeding time at the enclosures. The highlight of the visit here is the Tasmanian Devil Night Tour. You go to a special devil hide from where you can watch the devils in their natural habitat. The wine and cheese platter you get to enjoy during the viewing is a nice bonus!
East Coast Natureworld is a 5 minute drive north of Bicheno and it is open daily from 9.30 to 4.00. The Gallery Café will keep you well fed and there is a gift shop and interesting wildlife photography display.
Open 7 days, 9.30am-4.00pm 
East Coast Nature World Tours & Tickets
East Coast Nature World Admission Tickets -Feed the free-range

kangaroos, wallabies, ducks, peacocks and deer. Explore the 150 acres of natural parkland and lagoons.

Tasmanian Devil Night Tour –

From the fully enclosed hide you can  immerse yourself in the after dark behaviour of this wonderful creature, enjoy a glass of wine & feast on a cheese plate.
Coming Soon :  Spend the Weekend in Bicheno
Tasmania Zoo
Tasmania Zoo is in Riverside, 20 minutes from the middle of Launceston. This is more of a traditional zoo with a mix of Australian and exotic birds and animals. On the native front you'll see devils, koalas, quolls, emus, wallabies and a range of birds. But you'll see a range of exotics including lions and tigers, painted dogs, meerkats and gibbons – to name just a few. There are keep talks at the Big Cats, meerkats and devils during the day. There is also a big BBQ and picnic area that includes a bouncy pillow.
For us, Tasmania Zoo felt like a bit of a throwback to zoos of old, but you can't fault the enthusiasm and passion of the staff. The Jurassic Swamp is a bit of fun for the kids and the walk-through wallaby enclosure and Farmyard are a chance to interact with some animals. It is not a big zoo to walk around so together with the picnic area, café and interesting range of birds and animals it is a fun family day out.
Open 7 days, 10.00am-4.00pm
Tasmania Zoo Tours & Tickets
Wombats Galore on Maria Island
We love this place. Maria Island sits off the east coast of Tasmania. Catch the ferry from Triabunna, about 70 minutes from Hobart. It is a stunning wildlife refuge with forests, wetlands, grass plains and mountain habitats. The coastal scenery is pretty good too! With no feral animals on the island the native animals thrive. On the many walking tracks, or even right outside your accommodation, you come across wombats, Bennett's wallabies, pademelons, possums, bandicoots and, at night Tassie Devils. The wombats are especially cute and very easy to spot.
The island is also a go to location for bird watches. Here, you can see 125 bird species including all 12 species endemic to Tasmania. If you want to catch a glimpse of the rare 40 spotted pardalote Maria Island is your place. You can visit Maria Island best attractions and see a lot of wildlife on a day trip, but an overnight stay lets you see more wildlife and more of the island. We highly recommend a visit here; we can't wait to get back.
Maria Island Tours & Tickets
Tasman Island & Bruny Island Cruises
For an amazing marine wildlife experience, we recommend either the Tasman Island or Bruny Island cruises offered by Pennicott Wilderness Journeys. You never know what you might see but dolphins, seals, Orcas, whales, (from May to November), albatross, and sea eagles are all a possibility. You cruise around in a zippy rubber duck style boat so it's a thrilling ride. The wildlife is only part of the adventure, the scenery, from 300m high dolomite cliffs to caves, waterfalls and blowholes. is stunning.
We have done both cruises and can't recommend them enough. We think they are one of the best wildlife adventures and you can have in Tasmania.
Tasman Island & Bruny Island Cruises Tours & Tickets
A walk in the Tasmanian Arboretum
If you have always wanted to see a platypus in the wild this is the place to try. And don't worry about getting up at the crack of dawn, we saw them swimming here in Founders Lake at 11.00 in the morning. It is 15 minutes south of Devonport and there is a gold coin donation to enter the park which is a small price to pay to wander around the beautiful temperate climate gardens. The lake is a 5 minute walk from the entrance.
There is a dedicated platypus/bird hide on the lake, but we spotted 4 or 5 them as we quietly walked around the bank. In true platypus style they would appear for a few seconds before diving under water again and reappear some distance from where they went under. A couple of times they swam along quite close to the bank, and we were able to get a good look at them (if not good pictures!). If you find yourself in Tassie and still haven't ticked a platypus sighting off your list, this is the place to do it.
Open 7 days, 9.00am-5.00pm
Coming Soon :  Best Things to Do in & Around Devonport
Cradle Mountain Wildlife Spotting
Cradle Mountain is not only a stunning area to walk around, but it is also a great place for wildlife spotting. If you have seen a picture of a wombat trudging through the snow, there is a good chance it was taken at Cradle Mountain. There are a couple of wombats that munch their way around Cradle Mountain Lodge but one of the best wombat areas is around the walking trails that start at Ronny Creek Carpark. From March, be on the lookout for baby wombats walking along side mum.
Echidnas, pademelons, and at night Tasmanian Devils and quolls all live in the area. There is a big variety of birds too from scarlet robins to eagles. At your accommodation keep an eye out for the bold currawongs that aren't backward in coming forward. Expect a very friendly one at your front door if you stay at Highlanders! You don't have to do long walks to see wildlife. On the Enchanted Forest we saw wombats, echidnas, lots of birds and pademelons.
Stay at Cradle Mountain Highlanders
Coming Soon :  Short Walks Worth Doing at Cradle Mountain
Mountain Valley Wilderness Holidays
This wonderful wildlife retreat is one hour south of Devonport in Loongana. This is an accommodation option where you can just relax and spot as much wildlife as you feel like tracking down. You'll trip over the pademelons there are so many, and the birdlife is great too, but we came to spot quolls and Tassie Devils – which we did. At night a few meaty snacks get left outside your cottage and you can sit there and watch the devils, spotted quolls and eastern quolls come in for a snack – it's fantastic and just metres from your door.
The Leven River runs through the property and at dusk you can walk along the banks and spot platypus. As you walk back after dark, keep an eye out for the resident wombats. We had a great time here. The cabins are big and comfortable with lots of firewood provided. During the day you can pop up to Leven Canyon for a walk around, it is only 10 minutes up the road. If you are looking for somewhere to unwind and do some wildlife spotting at night this is the perfect place.
Stay at Mountain Valley Lodge
Coming Soon :  Explore nearby Leven Canyon
Glowworms Mystery Creek Cave © Pierre Destribats
Where to see Glow Worms
They might be small, but glow worms are beautiful and happen to be unique to Australia and New Zealand. We have seen glow worms in Tamborine Mountain, at Lake Elizabeth in the Otway Ranges and at Mount Buffalo so it was great to tick off the Tassie species as well. So where can you see glow worms in Tasmania?
You can spot glow worms all around Tasmania. Two of the best known spots are Mole Creek Cave in Northern Tasmania and a little grotto on the walking trail to Russell Falls in Mount Field National Park. But they can turn up anywhere. The Spray Tunnel in Zeehan has glow worms and we saw some in a cave at Mountain Valley Lodge near Loongana. You can also see them at Hastings Cave south of Hobart. Remember, when you are looking for glow worms, let your eyes adjust to the dark and don't use torches or the glow worms will switch off!
Glow Worm Tours & Tickets
Whale Watching on the East Coast
There are several great places along the east coast of Tasmania to see migrating whales. Around May you'll start seeing Humpbacks migrating north followed later by southern right whales. Then from September to November you can see them making the return journey to the south pole. Here are some of our favourite whale watching locations and cruises on the east coast.
First, we have already mentioned the wildlife cruises run by Pennicott Wilderness Journeys around Bruny Island and Tasman Island. These are brilliant wildlife cruises that get you as close as you legally can be to the whales. Another fantastic cruise for whale watching is the Wine Glass Bay cruise that leaves from Coles Bay near Freycinet National Park.
For free whale watching vantage points, try any of the locations along the East Coast Whale Trail. The trail has signage at 14 vantage points between Bruny Island in the south and Bay of Fires in the north. Bicheno has several vantage points including Waubs Bay and the Bicheno Blowhole. Whalers Hill Lookout is also a great spot in Bicheno, but it is a bit of a climb to get up the hill.  Further north, you'll find Whale Trail stops at Four Mile Creek, Shelly Point, and Binalong Bay to name just a few.
Tasmania Whale Watching Tours & Tickets
Bruny Island Wilderness Cruise

– Explore spectacular coastline, deep sea caves, dolphins, fur seals & whales in season
3 Hour Tasman Eco Cruise

 

– Spot eagles, dolphins, seals as you cruise by vertical sea cliffs, sea caves, rugged shoreline
Wine Glass Bay Cruise from Coles Bay – Cruise the

turquoise waters of Wineglass Bay. Look out for dolphins, humpback whales & sea eagles
Wings Wildlife Park
This family owned and operated wildlife park in Gunns Plains 40 minutes from Devonport has an interesting range of Australian, exotic and farm animals. The park is well maintained and organised and, as we always find at wildlife parks, the staff are friendly, helpful and clearly love the animals. For fans of Australian natives there is everything from bettongs and bandicoots to gliders and quolls. What makes Wings Wildlife Park a bit different is that there is caravan park style accommodation here too.
You can pay a smaller amount and use the picnic area and walk through the farm animal area. You can catch keeper talks with the meerkats, devils and koalas across the day and for an extra cost there are a range of personal animal encounters available such as devils, wombats, koalas, sugar gliders and baby animals. All up, Wings wildlife Park is a great spot for a family activity, you could spend 2-3 hours looking around and finish with a meal at the onsite café.
Open 7 days, 9.00am-4.00pm
Wings Wildlife Park Tours & Tickets
See Little Penguins
Up to 200,000 little or fairy penguins call Tasmania home, so Tassie is a great place to spot these adorable little marine birds. Fortunately, there is no shortage of places to see them on the north and east coast whether you go on a tour or visit a free penguin observation deck. The best time to see them is in the breeding season when they are on shore looking after their chicks – this happens from September to January – but they can be spotted year-round.
You can go on guided penguin tours in Wynyard, Low Head and Bicheno. Burnie and Lillico both have free viewing areas that are looked after by the local Friends of the Penguin groups, so you get the best of both worlds – no cost and expert commentary. There are excellent viewing platforms at Stanley and on Bruny Island near The Neck too.
Depending on where you are staying, accommodation providers might also offer free guided penguin tours. That is the case at the Diamond Island Resort in Bicheno. To be honest, there are so many little penguins around Bicheno, if you get yourself to any of the beaches or even the Gulch after dark you could spot them.
Special mention – The Cove Tasmania
We had an amazing penguin experience at our accommodation at The Cove near Devonport. The views and finish of the villas and cabins here is sensational and the price, for the luxury you get, is great. We highly recommend you check them out if you want a fancy night or two before getting on the Ferry or flying off from Launceston. As if our ocean front cabin wasn't good enough, there is also a private penguin viewing area on the property. We were there on our own and must have seen 250+ penguins come to shore and go to their nests. It was one of the best wildlife experiences we had in Tasmania.
Stay at the Cove Devonport
The Cove Tasmania – Choose from a villa or gorgeous A-frame at this breathtaking retreat. Private penguin viewing area
Daily Passes are available for $40 per car for entry to national parks for a 24 hour period. (excludes Cradle Mountain). Purchase online at the Parks Pass Portal or at the National Park Visitor Centres.
Alternatively you can purchase a holiday pass for $80 to cover entry to all national parks including Cradle Mountain.  Holiday Passes are valid for 2 months.
Specific daily passes for entry to just Cradle Mountain, can be purchased from the Cradle Mountain Visitor Centre.
LIKE IT… PIN IT FOR LATER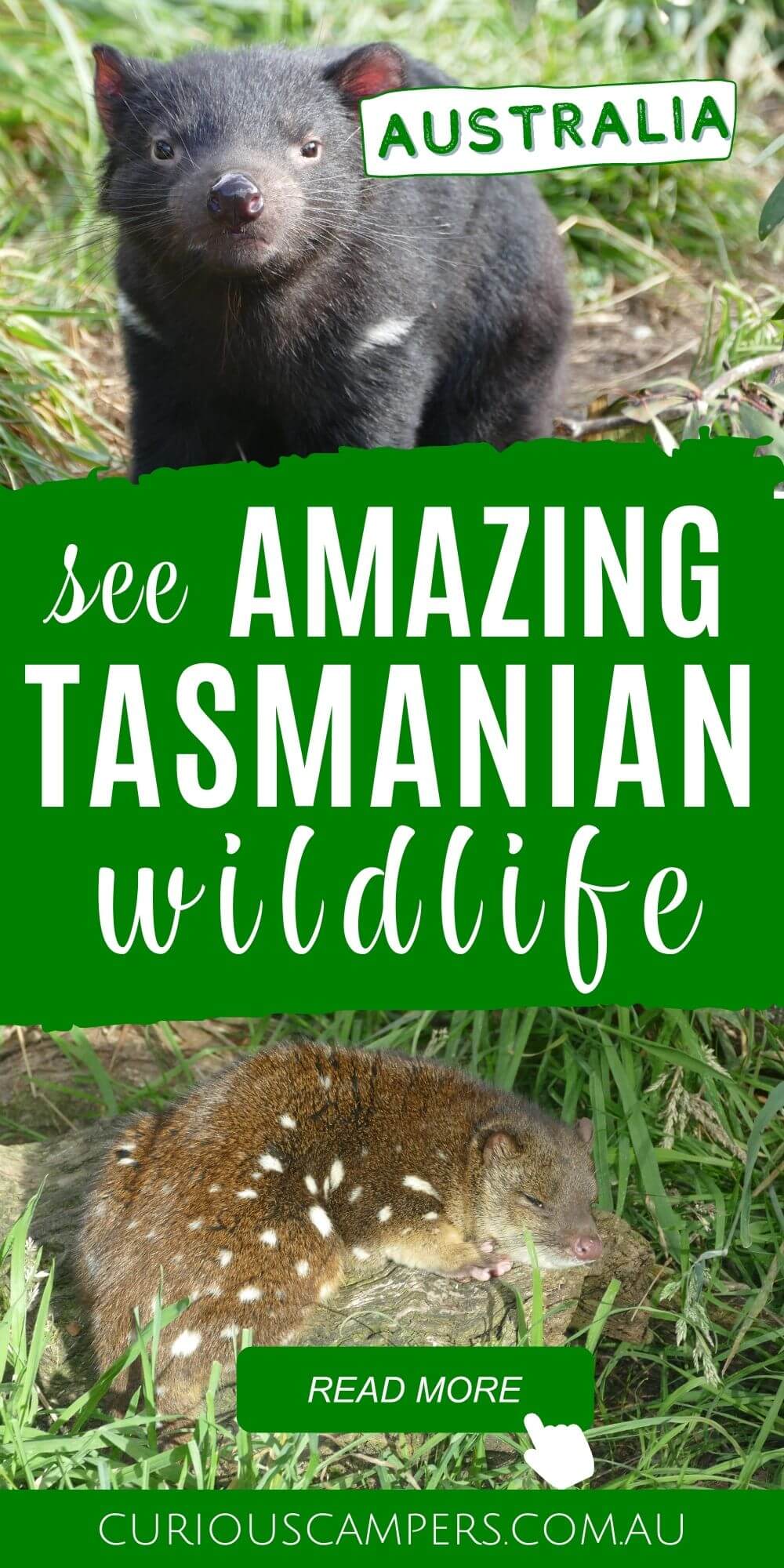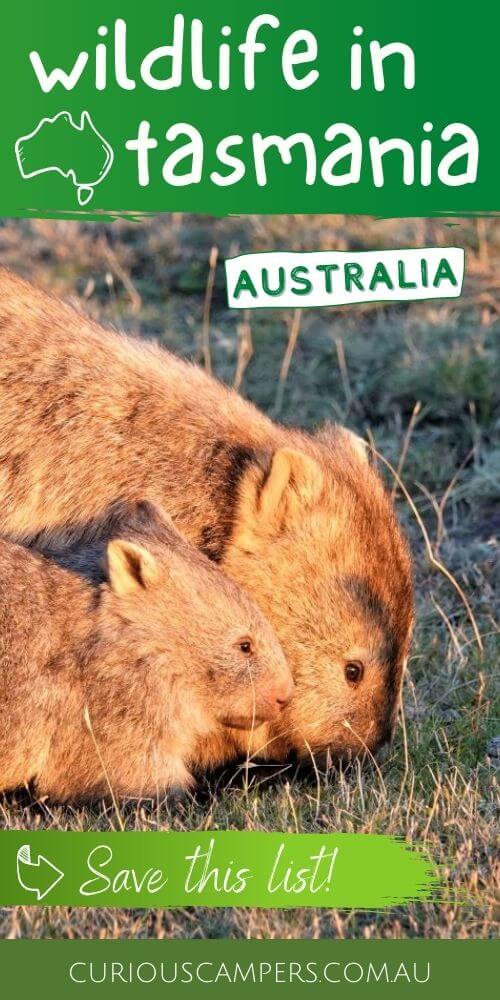 500 Things to do
Join our mailing list and receive our Free Top 500 things to do in Australia. If you love Australian Outdoor Experiences download this list and keep it handy when you are planning a weekend away or a road trip around Australia.