Great Barrier Reef Snorkeling Options from Cairns
If you want to snorkel on the Great Barrier Reef, Cairns is a great base. There are lots of options for Cairns snorkelling tours to the outer reef or to islands where you can snorkel on the reef from the beach. If you haven't been to Cairns before and aren't sure which type of tour is best for you, we compare some of the best options.
Cairns Snorkelling Tours to an Island
One of the best ways to snorkel on the Great Barrier Reef is to cruise to an island. Two of the most popular Cairns Island reef cruises go to Fitzroy Island and Green Island, these both depart from the Cairns Marina.
There are a couple of other day trip options where you depart from wharfs outside of Cairns. One of these is the Frankland Islands cruise that leaves from Deeral, 40 minutes south of Cairns and the other is the cruise to Low Isles from Port Douglas, 65 minutes north of Cairns.
Advantages of Snorkel Tours to an Island
You only spend a short time on a boat. If the thought of cruising all day makes you queasy, getting to the Islands doesn't take long.

Cairns to Fitzroy Island – 45 – 60 minutes
Cairns Marina to Green Island – 45 minutes
Deeral Wharf to Frankland Islands – 45-60 and half of this is along a calm river
Port Douglas to Low Isles – 60 minutes
The snorkelling is in shallow water off the beach and you are a great chance of seeing turtles, rays and (harmless) reef sharks
Fitzroy and Green Island have resort-style facilities if you want a comfortable rest from the water
There is more room to spread out and find a patch of reef to yourself
Many of the islands have extra activities like kayaking, stand up paddle boards, glass bottom boat tours and island walks
If you want to stay dry, there are beautiful beaches and views where you can soak up a bit of tropical north Queensland sunshine
Who will like Snorkel Tours to Islands?
❤️️ Going on an island snorkelling tour is perfect for families, beginner or less experienced snorkellers, people who want the option to do more than snorkelling during the day.
Best Cairns Snorkelling Tours to Islands
Cairns Diving & Snorkelling Day Trips to the Outer Reef
Tours to the outer reef are a great chance to see some bigger marine life, colourful coral and big schools of fish. There is a fun vibe on these tours, the guides and crew are passionate about what they do and our experience has always been that they do everything they can to make sure you have a great time – which includes dropping you on some amazing snorkelling spots. Cruises to the outer reef are one of the most popular things to do in Cairns and there are lots of tour operators to choose from. Our most recent day trip to the Great Barrier Reef was with Divers Den on AquaQuest.
There are a couple of considerations if you go to the outer reef. You will on a boat all day so if you are inclined to travel sickness take preventative measures – once you feel unwell there is no turning back. You will also potentially be in water too deep to stand up in – however flotation aids are available if you are nervous. The exception is if you visit a cay (or sand bar) like Michaelmas Cay where you get onto the exposed sand at low tide.
Advantages of Day Trips to the Outer Reef
Visibility is better on the outer reef than around the islands because there is less run off and pollution from the land and more clean water comes through from the open ocean.
Because you are in deeper water the coral is in much better shape than you see around the islands where people have damaged some of it. The coral walls and pillars are amazing!
Operators have multiple sites to choose from so they can choose the best sites depending on the tide and wind conditions
Feel like upgrading to a dive? If you want to take your Great Barrier Reef experience to the next level you can do an introductory scuba dive with an experienced guide
Who will like Snorkel Day Trips to the Outer Reef?
❤️️ Snorkelling tours to the outer reef aren't necessarily as comfortable as an island tour, you will want to be happy being on a boat all day with lots of people. You will love the outer reef snorkels if you are a confident swimmer and want to see the colourful coral and marine life the Great Barrier Reef is known for. It is also a chance to experience the freedom of scuba diving.
Best Cairns Day Trips to the Outer Reef
Silverswift Outer Great Barrier Reef Snorkel or Dive from Cairns
Cairns Snorkelling Tours to a Pontoon
Pontoons are a combination of an island and boat and are a popular way to spend a day, or more, on the outer reef. While pontoons do not have the beaches, rainforest and palm trees of a Fitzroy Island or Frankland Islands, they do offer many more facilities, creature comforts and activities than you might get on aboard a standard day trip to the outer reef.
You still have a cruise to get out to them and the pontoons are on the water. The downside is the are moored so you will only be swimming around the pontoon – much like you would from a boat – so it lacks the freedom of movement you get with an island snorkel.
Advantages of Snorkel Tours to a Pontoon
The pontoons are moored on beautiful parts of the reef chosen for their visibility and mix of shallow and deeper water areas
Easy access to the water from purpose built platforms
Both snorkelling and diving available
Underwater observatories, semi-submersibles and glass bottom boats available for non-swimmers or snorkellers who want a rest
Fantastic facilities for kids including supervised swimming pools and even water slides
Dining areas, sundecks, showers and change rooms
Some pontoons have accommodation options
Who will like Snorkelling Tours to a Pontoon?
❤️️ Going to a pontoon is a great option for families and inexperienced snorkellers. What you miss by being tethered to the one location you make up for with the range of ways you can experience the reef and the hand picked location the pontoon finds itself in. Even experienced snorkellers and divers will enjoy the convenience of the facilities.
Best Cairns Snorkelling Tours to Pontoons
Live Aboard Cairns Snorkel & Diving Tours
These are for scuba divers and serious snorkellers, who want to really experience life on the Great Barrier Reef. Multi day live aboard tours go to multiple sites that day tours don't get to. As well as the pristine conditions you'll snorkel or dive on with experienced marine biologists, you get to see the sunset and sunrise over the Great Barrier Reef. While you will be spending more money for this experience; it will be one you won't soon forget.
Best Live Aboard Cairns Snorkel & Diving Tours
Cairns Snorkelling FAQs
Can you Snorkel in Cairns?
No. You won't have to spend long in Cairns to realise that you can't snorkel off the beach in Cairns because there is no beach, only a tidal mud flat with a few mangroves and undoubtedly a crocodile or two.
Best Time to Snorkel on the GBR?
May to October is the best time to snorkel on the Great Barrier Reef as the low rainfall reduces the amount of sediment and stingers aren't around. It is however trade wind season and if they are blowing it can stir up the water and make the cruise in and out of Cairns a bit bumpy. A wind forecast below 20 knots between May and October is ideal!
Are there Stingers on the Great Barrier Reef?
There are stingers on the Great Barrier Reef between October and May. For island tours, some operators provide stinger suits, or they are available on the islands. Operators will provide stinger suits for day trips to the outer reef.
Can I Hire Equipment?
Face masks, snorkels, fins and stinger suits (October to May) are included in the cost of most tours.
Do you have to go to the Outer Reef to see Turtles?
No! In fact, the islands are a great place for turtle spotting. Frankland Islands, Low Isles and Fitzroy Island are especially reliable turtle viewing locations.
Liked it? Pin it for Later…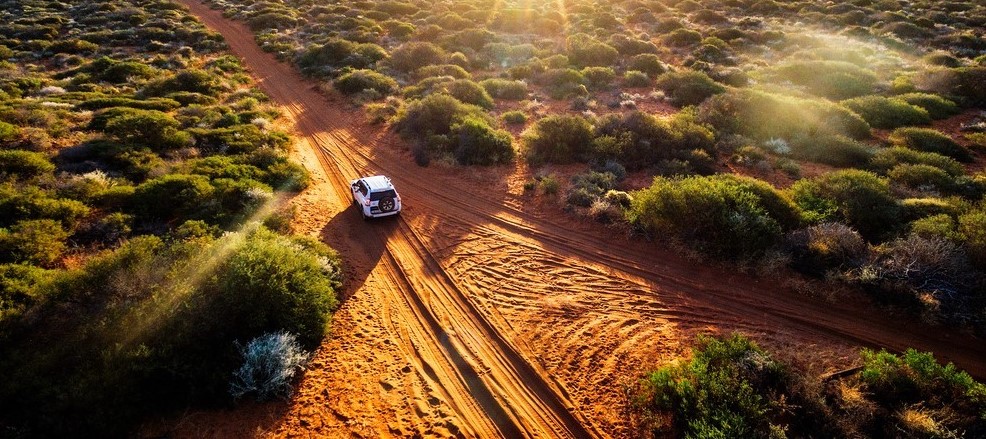 500 THINGS TO DO
Join our mailing list and receive our Free Top 500 things to do in Australia. If you love the Australian Outdoors download this list and keep it handy when you are planning a weekend away or a road trip around Australia.
Recent Posts