There are all sorts of free things to do in Adelaide. Take your pick from galleries and museums to adventure playgrounds, National Parks and beaches. Some activities will fill in an hour, others can fill in a whole day.
Finding free things to do in Adelaide isn't just about saving money. Many of these activities showcase iconic Adelaide locations and attractions. Others are less well-known hidden gems. One thing is for sure, this guide really does prove that some of the best things in life are free!
Disclosure: Please Note That Some Links In This Post May Be Affiliate Links, And At No Additional Cost To You, We Earn A Small Commission If You Make A Purchase. Commissions Go Toward Maintaining The Curious Campers Website.
Adelaide City Attractions
When you are in Adelaide, set aside a day or two to explore as there are plenty of free things to do in Adelaide City. North Terrace is the cultural hub of Adelaide. You can download a self-guided heritage walking tour brochure of North Terrace: Cultural Boulevard along with a number of other Adelaide self-guided walking options.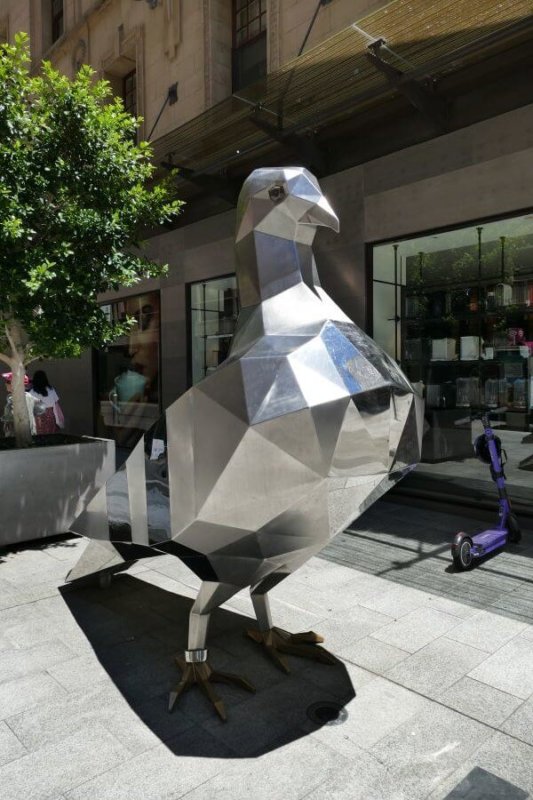 Stroll Down Rundle Mall
No visit to Adelaide is complete without a day in Rundle Mall. Rundle Mall is Adelaide's premier shopping precinct. As you browse the shops, be on the look-out for some of the Malls famous art.
Perhaps the most famous sculpture is the 'Malls Balls'; two stainless steel balls sitting on top of one another. The 4 meters tall piece was created by Vienna-born artist Bert Glugelman. It is one of the most common meeting places in the Mall.
Another piece of Rundle Mall history is the Beehive Corner, which is one of the most recognised buildings in Adelaide. Designed by George Soward the distinctive corner turret in the shape of a beehive with a single bee sitting on top. The iconic South Australian Haigh Chocolates is located in the Beehive Corner.
In 1999 Horatio, Oliver, Truffles, and Augusta – the life sized bronze pigs were welcomed into the Mall. Created by sculpture artist Marguerite Derricourt, the pigs are a popular addition and Insta photo site. The latest sculpture to be added in the Mall is the Pigeon by SA artist Paul Sloan paying homage to these feathery urban dwellers. Look out for the Pigeon in Gawler Place.
South Australian Museum
The South Australian Museum has five floors of exhibitions for you to wander through and enjoy. Some of the notable exhibitions are the Sir Douglas Mawson collection celebrating his Antarctic expeditions. In the Biological collection see an 11m long giant squid, and an 18m long skeleton of a sperm whale. See an impressive collection of minerals and meteorites.
The Aboriginal Cultures Gallery has over 3,000 items for you to learn about the art, life and weapons used by early Aboriginal people. If you have time you could easily spend a full day exploring the Museum.
Art Gallery of South Australia
It doesn't matter how often you visit the Art Gallery you will always find something new. With ongoing exhibitions and touring exhibitions it is fun to pick and choose what interests you. The Elder Wing of Australian Art focusses on moments in our history from Aboriginal Art, Australian Impressionism and Modern Art. Most exhibitions have free entry but some of the touring exhibitions will have an entry fee. Each Sunday from 11am – 3pm a program of art, activities and entertainment is offered for children aged 3-12 years. No bookings are necessary.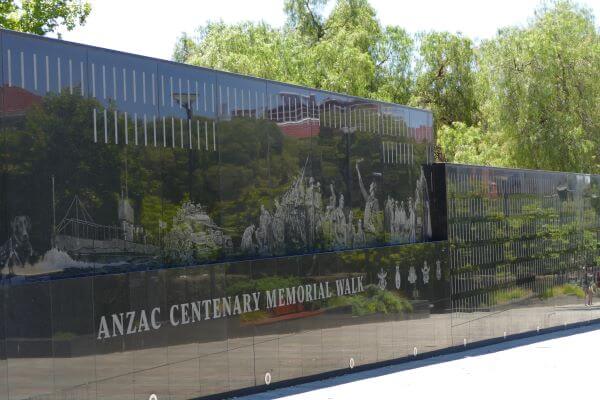 State Library of South Australia
The Mortlock Chamber exhibition bays highlight the rich history of South Australia. From the beginnings of the library in a trunk full of books to sporting history, exploration and children's literature and games. Free guided tours are available weekdays between 10am-4pm by the libraries volunteer Ambassadors.
Anzac Centenary Memorial Walk
The Anzac Centenary Memorial Walk connects the South Australian National War Memorial on North Terrace with the Torrens Parade Ground. The 280m walk takes you along Kintore Avenue outside of Government House and depicts images and storyboards of the men, women and animals who served Australia during wartime.
Migration Museum
The Migration Museum celebrates South Australia's cultural diversity with ongoing exhibitions of immigration in the 20th Century and follows the more recent changes in migration along with the personal stories of people who have arrived in SA since 2000. It is a wonderful way to learn more about our state's multicultural heritage.
The Bradman Museum
From North Terrace, it is a 10 minute walk over the River Torrens to Adelaide Oval. Adelaide Oval is home to the Bradman Collection, you can find the museum in the Riverbank stand. Browse Sir Donald's personal collection of cricket memorabilia, test your skills with the interactive displays and watch footage in the theatrette.
Read More : What to Expect on the Adelaide Oval Roof Climb
Adelaide Street Art
Adelaide has built a fabulous reputation for a thriving arts and music scene. If you are looking for great free things to do in Adelaide take a self-guided tour of some impressive street art.
City Street Art
Each year the Fringe Street Art Explosion program commissions Australia best artist to add new murals across Adelaide. Since 2016 the program has added 32 public murals across the city. The City of Music Laneways Project is celebrating world-famous Adelaide musicians. So far you will find Sia Furler Lane and Cold Chisel Lane with more to come.
European Master Paintings
The City of Adelaide has installed 10 life-sized reproductions of European Master paintings throughout North Adelaide. Follow the trail to immerse yourself in centuries of European art history.
Illuminate Adelaide City Lights
The winter festival Illuminate Adelaide is held each evening during August in the City. The City Lights is a free event that transforms the city streets, laneways and open spaces with a series of light projections.
Self Guided Audio Tour
Tune in to Steph Fuller from SALA as you wander through the Adelaide CBD hearing about the many murals, sculptures and art installations on a self-guided Audio Tour.
Read More : Follow the Adelaide Hills Sculpture Trail
Tandanya Cultural Institute
At Tandanya on the corner of East Terrace and Grenfell Street, experience contemporary and traditional Aboriginal & Torres Strait Islander arts and culture. It is Australia's oldest Aboriginal owned and managed multi arts centre.
There is a range of exhibitions in four galleries showcasing traditional and contemporary visual art and sculpture. Tandanya hosts a number of events and festivals including Survival Day, The Spirit Festival and NAIDOC week.
A gift shop is available to purchase art, craft, books, music and clothing.
St Peters Cathedral
Adelaide is well known as the City of Churches. Free Guided Tours of St Peter's Cathedral in North Adelaide are available every Wednesday at 11am. The Cathedral is also open Monday to Saturday from 11am to 1pm and an information booklet is available for self-guided tours.
You will hear the Cathedral Bells ringing from 10-1.30 on Sunday Morning and Tuesday evenings from 7.30-9pm.
For the Foodie
Haigh's Chocolates
On the edge of the city parklands, you will find Haigh's Chocolates where you can do a free guided tour to see the team create chocolates, fudges and truffles. During the tour you will be able to sample some of these delicious treats. Bookings essentials
Adelaide Central Market
Visit the historic Adelaide Central Market, with over 70 traders with fruit, vegetables, meat, seafood, cheeses, bakeries, smallgoods and more. With plenty of spots to stop for a meal, coffee or snack it's a great day out.
Adelaide Showgrounds Farmers Market
The Adelaide Showgrounds Farmers Market is held every Sunday from 8.30am-12.30pm. Buy direct from local producers grabbing some of the freshest berries, cheeses, honey, eggs, breads, ice cream, olives, herbs and more.
Entry is free, but beware – it's hard to go home without some Haigh's chocolates or something delicious from the markets!
Read More : Are you looking for a fabulous Day Trip from Adelaide?
Parks + Gardens
Adelaide Botanic Garden
Located right in the heart of Adelaide, the Adelaide Botanic Gardens have 50 hectares of beautiful gardens to explore. Guided walks are available daily at 10.30am or you can opt for a self-guided tour along a trail or with the help of an audio tour downloaded on your phone. Palm House is a beautifully restored glasshouse imported from Germany in 1875. This heritage listed building is open to the public featuring a collection of plants from Madagascar.
Follow the sawdust paths through the Little Sprouts Kitchen Garden to get great ideas for your own kitchen garden with seasonal fruits, vegetable, herbs, compost and worms.
Within the gardens there are several dining options. Get a cup of coffee, snacks or experience fine dining at the Botanic Gardens Restaurant, Garden's Kiosk and Café Fibonacci.
Grey-headed flying foxes can be seen throughout Botanic Park, so keep your eyes peeled. You will also see lots of birds and maybe even a turtle in one of the ponds. Parking is $3.80 per hour or Free on Sunday & Public Holidays
Bicentennial Conservatory
You can't miss the curved shell of the Bicentennial Conservatory right next door to the Adelaide Botanic Gardens. This is the largest single span conservatory in the Southern Hemisphere and contains a little rainforest in the heart of Adelaide. Wheelchair and pram friendly walkways take you both into the rainforest canopy and along the forest floor. Parking is $3.80 per hour or Free on Sunday & Public Holidays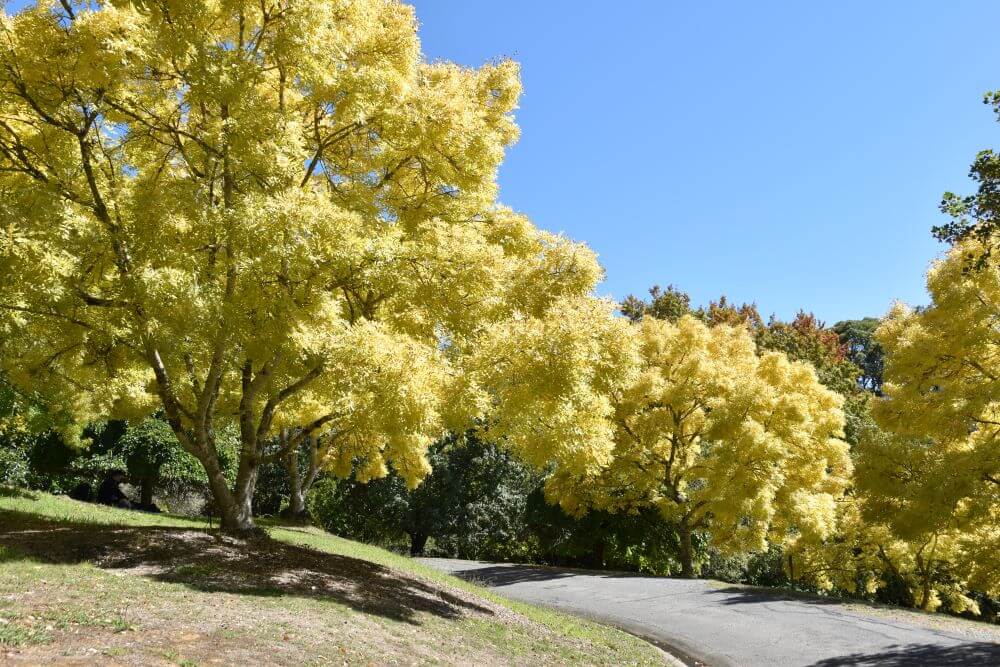 Mt Lofty Botanic Garden
If you head up to the Adelaide Hills for the day, a walk around Mt Lofty Botanic Gardens is a must. Wander around the Lake or through Magnolia Gully, Fern Gully, Rhododendron Gully or across to the Heritage Rose Garden.
The gardens are spectacular in autumn when the leaves change colour, but all year round there is a pocket of the garden that is delightful and a perfect place to spend the day. The garden is dotted with sculptures that represent various natural features of the gardens.
Guided tours are available at 10.30am each day from the Lower Car Park Entry. Parking is $4 per day and free on Sunday & Public Holidays
Read More : How to Spend the Day in the Adelaide Hills
Wittunga Botanic Garden
The Wittunga Botanic Gardens is a 13-hectare oasis in the Adelaide Foothills near Blackwood. It has a variety of water-wise native and South African plants. Beautiful Hakeas, Banksias and Proteas feature throughout the garden.
It is worth spending some time in the Butterfly Garden and Bird Garden that have been planted specifically to attract plenty of wildlife. The Billabong is another area that attracts waterbirds, rosellas, lorikeets and other parrots.
Recently a fabulous Nature Playspace has been added combining both the native gardens and Aboriginal Culture. Check out the protea and bottlebrush climbing frames, musical frog and the traditional wodli house. Let the kids play while you relax on the grass areas with picnic pod's. Free guided tours are run by the Friends of the Botanic Garden every Tuesday at 10.30am
Laratinga Wetlands
Laratinga Wetlands can be found up the Freeway in Mount Barker. Walk, cycle or run around the walkways and boardwalks through this beautiful wetland area. You can even bring your pooch but remember to keep them on a lead to protect the local wildlife.
Trails take you through a variety of landscapes. There are several bird-watching hides along the way where you can stop and take in the wildlife. There is a huge variety of birds here from tiny wrens to pelicans. Look out for long neck tortoises that sun bath on the logs and you can sometimes hear plenty of frogs as you walk around. If you pack a picnic you can use the shelters, tables, picnics and toilets located is a large, grassy area adjacent to the carpark.
Recreation Parks
Onkaparinga River
The Onkaparinga River Recreation Park and neighbouring Onkaparinga River National Park offer a fabulous day out or weekend away. In Onkaparinga River Recreation Park you can go fishing in the river, wander along the wetland boardwalks, cycle the shared use trails, walk your dog, or kayak along the river. Pack a picnic or BBQ and settle in for the afternoon.
The hiking trails in Onkaparinga River National Park take you along cliff tops or down to permanent rock pools. Look out for birds, koalas, kangaroos and possums – you may even spot an echidna. The shared-use trails also offer opportunities for mountain bike riders and horse riders along with walkers. The National Park also offers low cost camping options with flushing toilets, sinks, and fire pits.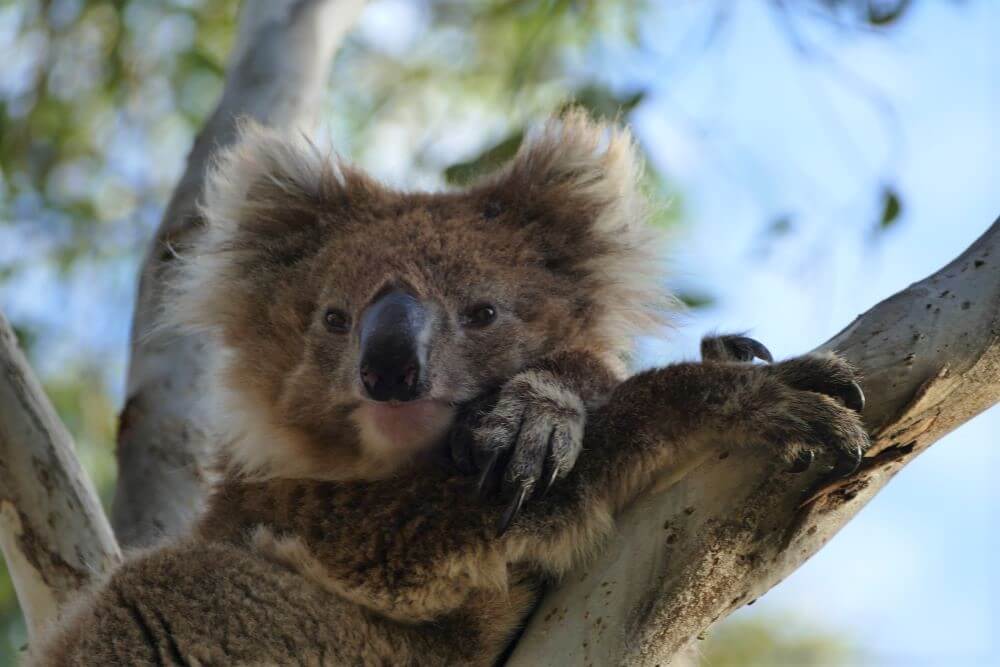 Belair National Park
Belair National Park is one of those places with something for everyone. You can ride a bike or horse through the park or try your hand at orienteering or geocaching.
There are tennis courts, ovals, pavilions, picnic and barbecue areas to book for your family and friends. If you wish to book facilities there is a small charge. The adventure playground is a popular spot for the kids along with exploring the waterfalls, creeks and woodlands.
Wildlife is abundant in the park with kangaroos, emus, echidna's along with plenty of native birds. We often see koala's as we are drive past Belair and if you look up in the tree canopy you will be unlucky not to spot at least one as you walk through the park.
Adjacent the National Park you will find Belair National Park Caravan Park offering a range of accommodation options and facilities. Vehicle entry to the park is $12 but there is plenty of free parking outside the park.
Adelaide Dolphin Sanctuary
The Port Adelaide Dolphin Trail is a self-guided drive that takes you around Port Adelaide and the LeFevre Peninsula to six of the best dolphin viewing hot spots in the Adelaide Dolphin Sanctuary. Allow around four hours to complete the trail. The central point of the trail is situated on the historic Fishermen's Wharf. Wander Fishermen's Wharf Market near the lighthouse that is open Sunday's and Public Holidays. You can also grab a trail brochure from the nearby visitor centre. Garden Island On the far side of the Garden Island is Angas Inlet. You'll find dolphins here most of the time. There's also a picnic area, a busy boat ramp and a boardwalk. Allow a half hour or so to walk the mangrove boardwalk.
Read More: Swimming with Dolphins in Adelaide & South Australia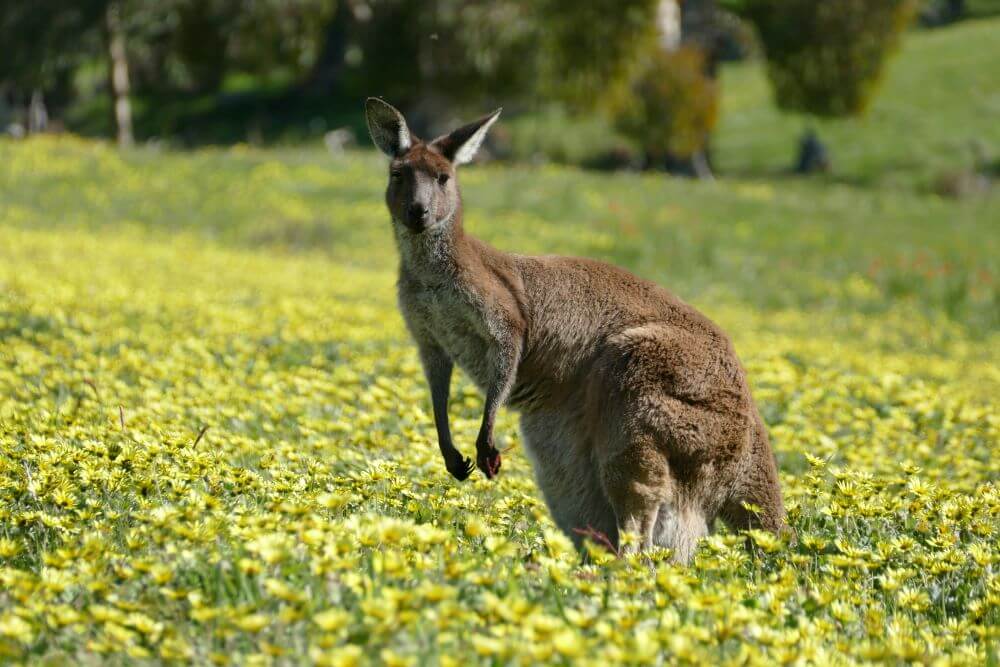 Myponga Reservoir
If you are happy to head out of Adelaide there are plenty more free things to do. South Australia has opened their reservoirs to the public for nature lovers to enjoy and they are wonderful places to explore. Myponga Reservoir Reserve is around an hour from Adelaide but you can also access Hope Valley, Barossa, South Para and Warren Reservoirs.
Myponga Reservoir Reserve has a 6km trail perfect for walking, cycling or running. It's suitable for wheelchairs and prams but no dogs are allowed. Myponga is stocked with Murray Cod, Silver Perch and Trout but a fishing permit is required. Use the pontoon to launch your kayak or canoe to enjoy a paddle through the reservoir. Kayaks are also available for hire if required. There are Kangaroos everywhere!
Kuipto Forest
If you are in the Adelaide Hills, make sure you pack your mountain bike for a ride through Kuitpo Forest. With a range of off road tracks ranging from 1km to 10km long, it's great for beginners or more experienced riders. If you are riding early in the morning you will often see plenty of kangaroos returning to the forest after grazing.
Kuitpo is also fantastic for walking, dog walking, running, horse riding and camping. Kuipto has some great low cost camping options. Camping is a perfect way to enjoy the forest.
Read More : Find Free & Low Cost Camping in South Australia
Adelaide Walking Trails
River Torrens Linear Park Trail
The River Torrens Linear Park Trail runs for 30km along the River Torrens from the Adelaide foothills, through the Adelaide CBD and to the river mouth at West Beach.
You can walk, cycle, jog or even take the dog. The route is dotted with playgrounds, picnic spots, toilets, and bridges so you can follow the whole trail or just head to one spot to relax for the afternoon. Most of the path is bitumen and relatively flat, so it is a good safe place for a family bike ride. If you don't have a bike, grab one from the free bike hire service – Adelaide Free Bikes.
A great way to explore the city and find the perfect goodies for your Picnic is a Mystery Picnic
Waterfall Gully to Mt Lofty Summit
Waterfall Gully To Mt Lofty Summit Walk
One of the best know walks in Adelaide is Waterfall Gully to Mt Lofty Summit trail. The 7.8km return walk is steep and takes 2-3 hours to walk. Coming down is much quicker! It's a lovely walk through Stringybark forest with the opportunity to spot kangaroos, bandicoots, koalas and perhaps even an echidna. Look out for yellow-tailed black cockatoos overhead.
Waterfall Gully Falls
If you are not up for the walk, you can still explore Waterfall Gully from the lower carpark. It is only a short walk to the First Falls where you get views of the valley and the 18m drop of the waterfall. At Waterfall Gully you can stop in for breakfast or afternoon tea at the beautiful heritage listed cottage, Utopia.
Steub Trail
You can also walk the 7km return Steub Trail from Cleland Wildlife Park to Mt Lofty Summit. The trail is designed to be accessible for prams, mountain bikers and walkers with gentle switch backs making the slopes gentler.
Mount Lofty Summit
The other option is to drive to the Adelaide Hills for views across Adelaide from the Mount Lofty Summit. The Summit provides views over Adelaide and the coastline. Mount Lofty Summit features a Restaurant, Café and Visitor centre with plenty of outdoor seating to relax and watch the sunset over Adelaide.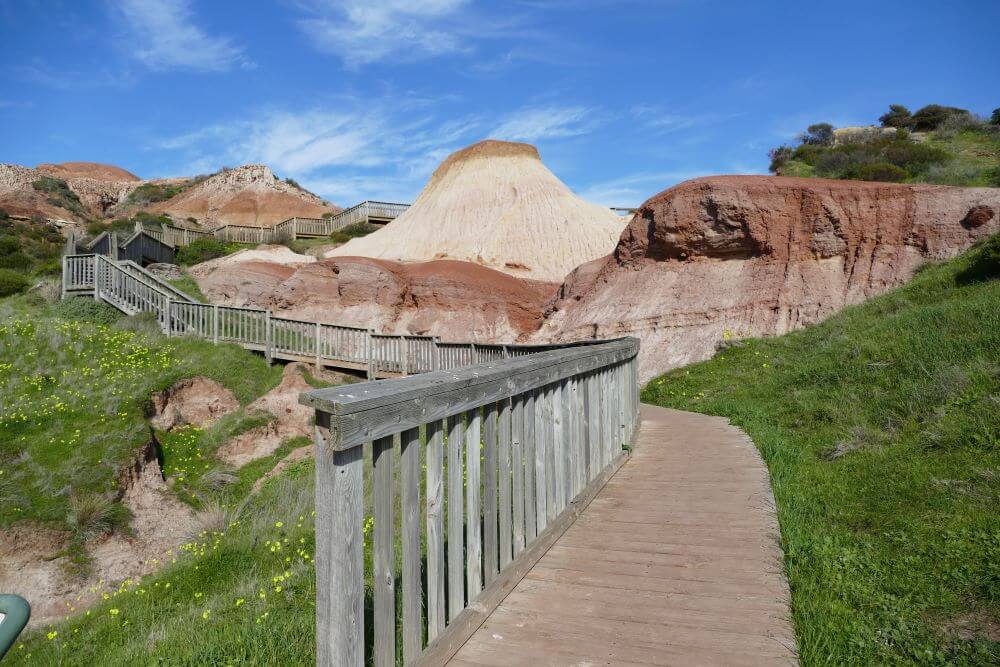 Hallet Cove Boardwalk
(MARION COASTAL WALKING TRAIL)
Take in the rugged coastal scenery along the 7km (one-way) clifftop boardwalk between Marino and Hallett Cove. The boardwalk follows the cliff line up and down with lots of steps as you go through the gullies.
The Hallett Cove Conservation Park is home to a significant number or archaeological sites with many Aboriginal artefacts found in the area. There is a walking trail to take you through many sites including Sugarloaf Hill that show the evidence of the ice age, 280 million years ago.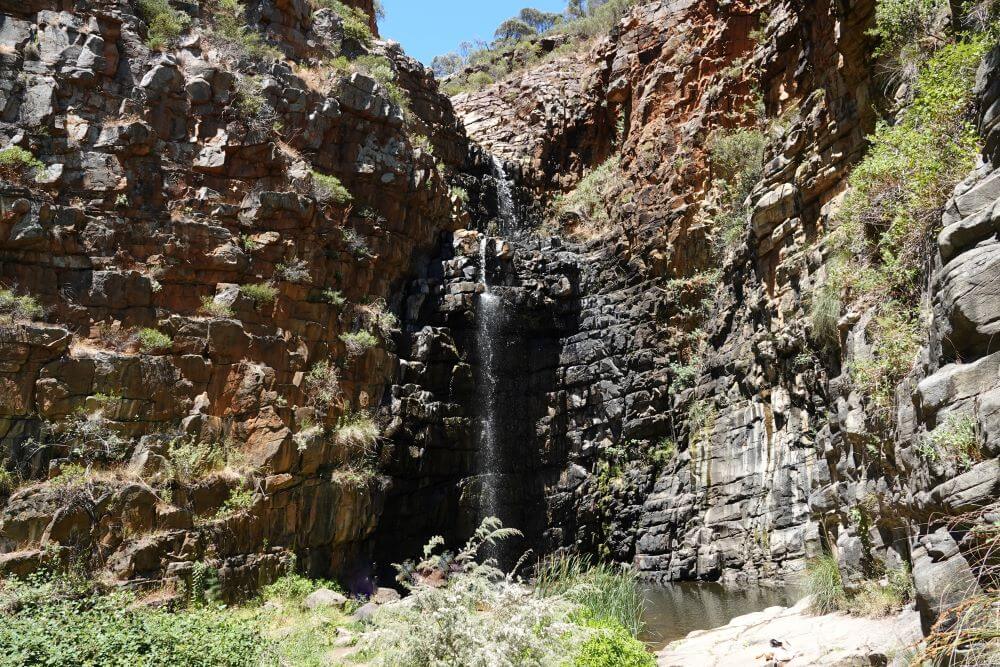 Morialta First Falls Walk
Morialta Conservation Park is open year round but the best times to visit are in spring to see the wildflowers and during winter to see the best waterfall flows. The First Falls are the highest falls at around 30m. Allow around 2 hours for 3.6km return The First Falls Walk. It's an easy walk suitable for prams and families. If you are quiet, you will hear the kookaburras and might see a few koalas. Pack a picnic and relax at the Mukanthi Nature Playspace. Longer hikes to the Second Falls and Third Falls will reward you will fantastic views from lookouts and more waterfalls. Sections in these walks are uneven and steep.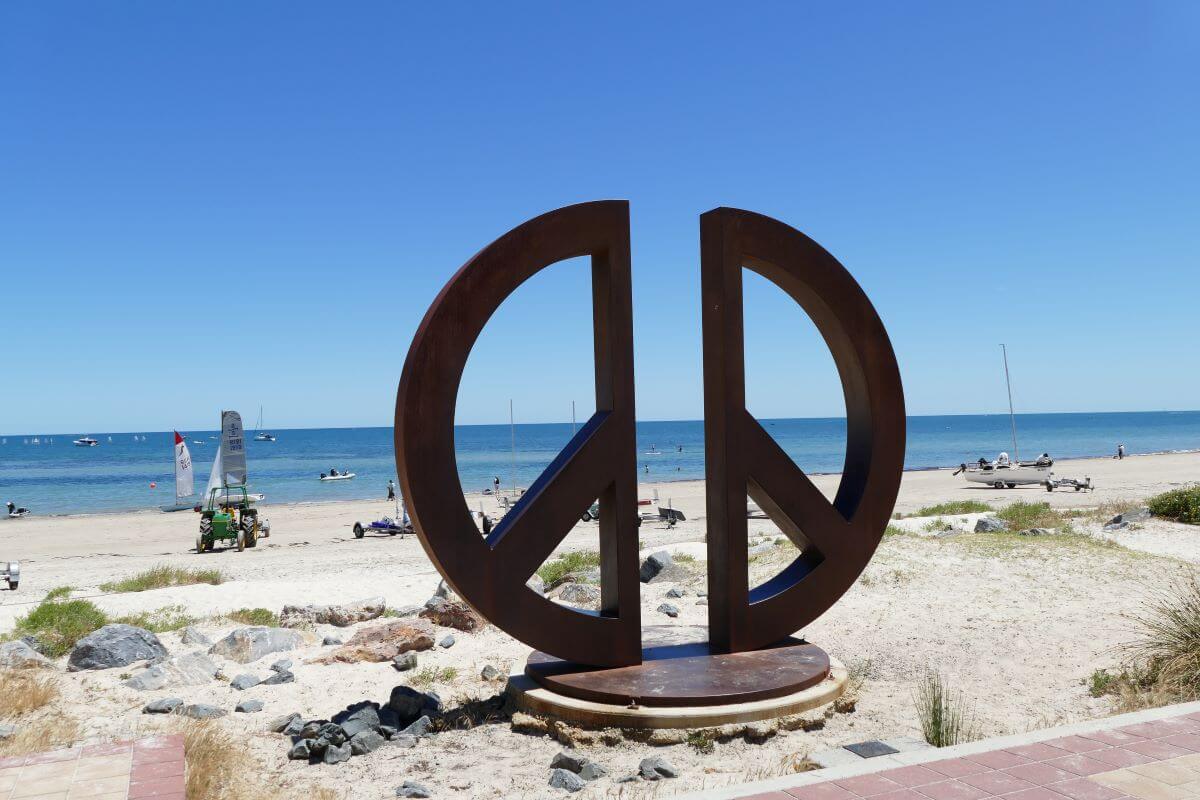 Glenelg to Seacliff Walk
If it's a nice day you can walk from Glenelg to Seacliff. The 6 km walk follows the coast with walking and cycling paths. Enjoy the beaches, jetties, parks, sculptures and eateries along the way. We often spot Dolphins cruising along around 50m from the beach.
St Kilda Mangrove Trail
At the St Kilda Mangrove Trail is a 500m boardwalk through a flooded mangrove forest, tidal salt marshes and sea grass channels to a lookout that has scenic views across the bay. The Mangrove Trail is located alongside the Adelaide International Bird Sanctuary. You can wander along the walkway to see thousands of migratory shorebirds that frequent the area.
Read More : Try Snorkelling the Port Gawler Mangrove Forest
Adelaide Beaches + Playgrounds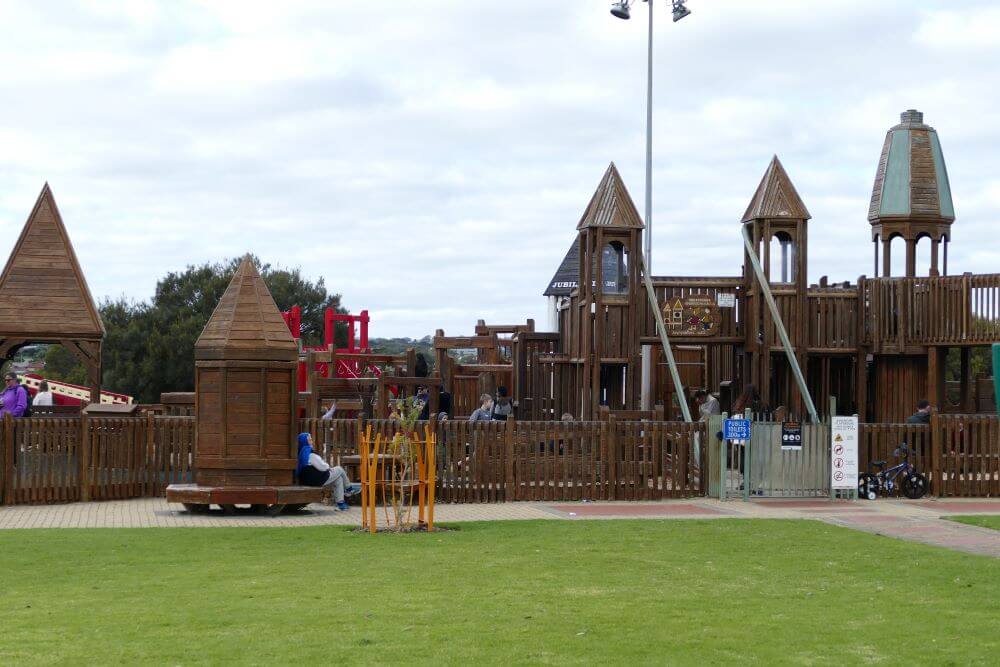 Adventure & Nature Playgrounds
St Kilda Adventure Playground
Located north of the city, the St Kilda Adventure Playground is a must! There is a big wooden pirate ship on the water's edge where the kids can play with the water lapping at their feet. Climbing castles, swings, slides and a huge flying fox will keep them busy for hours. Pack a picnic or there is a kiosk nearby for food and drinks.
Jubilee Park Adventure Playground
Head south of the city to Port Noarlunga Jubilee Park Adventure Playground. There's a huge wooden fort, tunnels and bridge. Alongside the fort you will find sandpits, water pump play, slides and a climbing net. With undercover tables, BBQs and toilets nearby you can stay for the day.
Wilfred Taylor Reserve Nature Play
The new Wilfred Taylor Reserve is located South of the City at Morphett Vale. The park offers a wonderful nature play area with sand and water play areas, wooden tractor, swings, slides and seesaws. Older kids will love the ropes course, forts and flying fox. Your four legged friends are welcome to try the dog obstacle course. Picnic areas, BBQs, bike paths and toilets are available. You can also follow the walking trail along Christie Creek to see the river red gums and plenty of bird life.
Bonython Activity Hub Playspace
The playspace within the Bonython Activity Hub has been designed to be accessible to children with hearing, vision and mobility impairments. There is a huge sandpit with bones to discover, water play, a massive hamster wheel, timber carvings of grubs, swings, slides and more. Pack the kids' bikes and practice on the learn-to-ride cycling track. With a kiosk for snacks and drinks, picnic spots and toilets it's another go to place for families.
A Day at the Beach
Glenelg Beach
A great free activity is spending a day at one of Adelaide's beautiful beaches. Glenelg is great option. Play on the beach, enjoy the small water fountain play in Mosley Square and take a stroll along the jetty. Glenelg has many shops to browse and you can take the kids to the Beach House (not free) with waterslides, bumper boats, carousel, mini golf and more. A gold coin donation will gain you entry to the Bay Discovery Centre celebrating the cultural heritage of Glenelg and South Australia.
Semaphore Beach
Semaphore Beach is a great family option with the beach, jetty and a reserve stretching along the esplanade. There is plenty to do with waterslides, mini golf (not free) along with outdoor gym equipment, skate park and basketball. The BBQ and picnic facilities and plenty of parking make this an easy day out.
Henley Beach
Henley Beach is a little more cosmopolitan with cafes, restaurants, and bars surrounding Henley Square on the foreshore. With waves of wooden seating or plenty of grass you can stretch out and enjoy the sun even if you are not too keen on getting sand between your toes. Henley is a great beach with gentle waves lapping at the shore, it's lovely for a swim or long walk.
Read More : Which is the Best Adelaide Beach to Visit?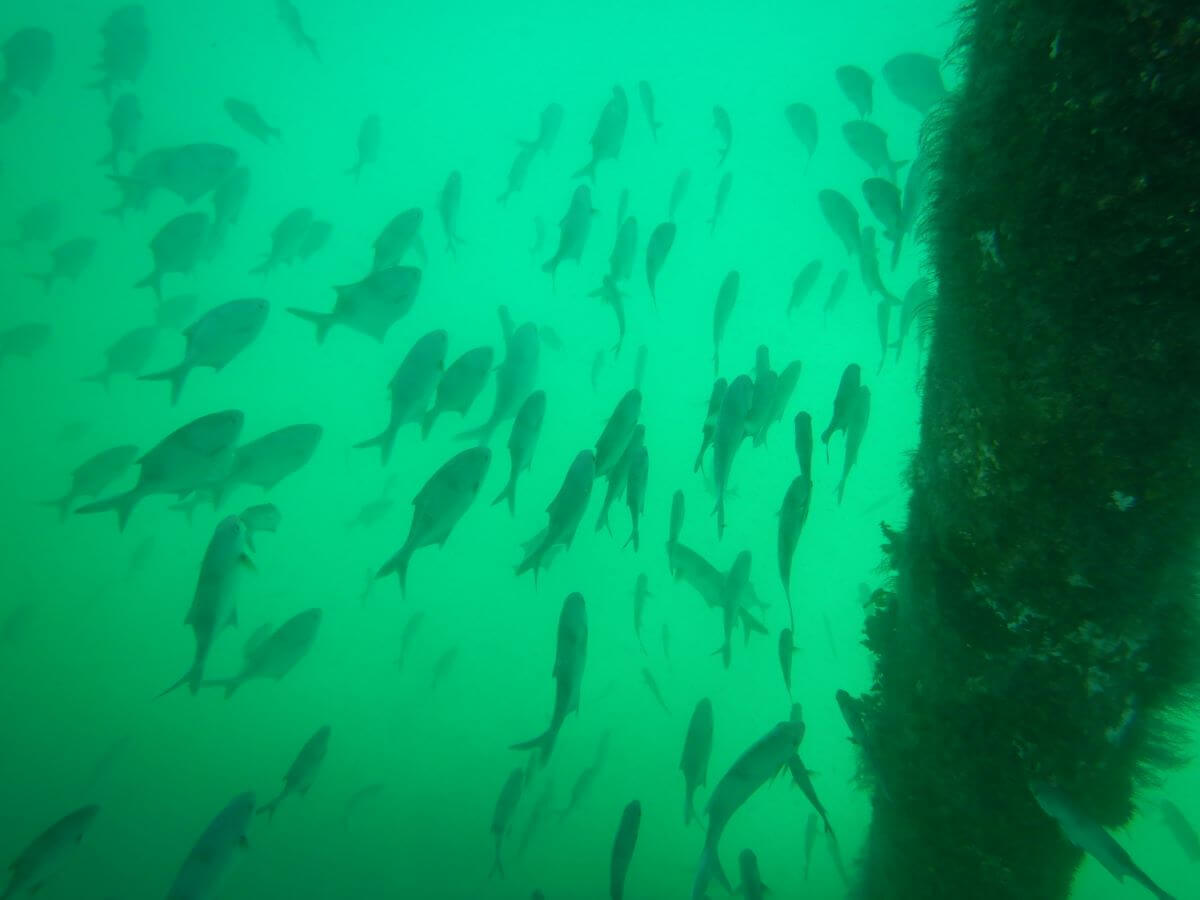 Take a Dip and Explore Underwater
Port Noarlunga Reef
If you enjoy getting wet Port Noarlunga Reef is a fantastic location for snorkelling or diving near Adelaide. Located at the end of the Jetty you can walk down the steps, into the water and onto the protected inner reef. The reef is home to plenty of fish and a few (harmless!) little Port Jackson Sharks.
Port Willunga Beach
Just down the road another option is to snorkel at Port Willunga Beach. Here you will find the remains of the Star of Greece wreck about 150m from shore. When we were last here a dolphin cruised by us as we snorkelled. Along the beach you will also be able to explore the old fisherman caves, and the ruins of the old jetty. For a coffee, snack or meal the Star of Greece Café sits atop of the cliffs and looks over the beach. It is a beautiful spot at sunset.
Read More : The Best Snorkelling Spots in South Australia
Free Adelaide Transport Options
City Connector Bus
If you are in Adelaide without a car there are a few free transport options to get you around the city. Catch the City Connector Bus service that runs an inner city loop and an extended loop that connects with North Adelaide. The City Connector takes you to a number of city attractions along with shopping and dining stops. The buses are air conditioned and pram and wheelchair friendly.
Free City Tram
The Free City Tram connects the city with the Entertainment Centre, Botanic Gardens and Festival Plaza. There is also a Free Tram Service that runs along Jetty Road to Mosely Square in the popular beachside suburb of Glenelg.
Free Bike Hire
If you feel like being a bit more active, there is a free bike hire service. All you need is a valid driver's licence or passport and you can hire a bike, with helmet for free. The bikes are located at 20 locations across the city.
Like it? Pin it for Later…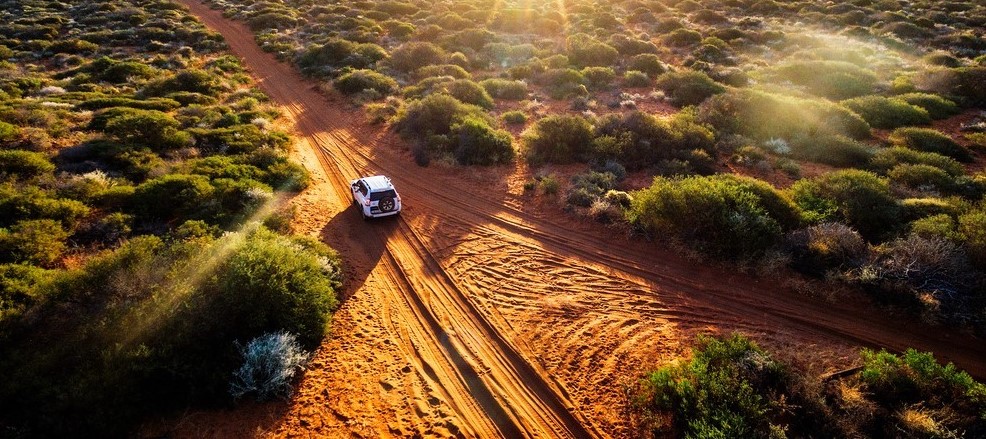 500 THINGS TO DO
Join our mailing list and receive our Free Top 500 things to do in Australia. If you love the Australian Outdoors download this list and keep it handy when you are planning a weekend away or a road trip around Australia.
Recent Posts