There are a few very popular beaches in Adelaide – Glenelg, Brighton and Henley Beach are all local favourites. But for beauty and its unique qualities, Port Willunga Beach is one of the best beaches in Adelaide. It is definitely one of our favourites.
From the history of the fisherman's caves to the sandstone cliffs that glow golden yellow in the afternoon sun, Port Willunga Beach is one of the most stunning places along the Adelaide coastline. It is not hard to see why Port Willunga Beach is a popular spot for photographers.
Disclosure: Please Note That Some Links In This Post May Be Affiliate Links, And At No Additional Cost To You, We Earn A Small Commission If You Make A Purchase. Commissions Go Toward Maintaining The Curious Campers Website.
Getting to Port Willunga
Port Willunga Beach is 45km south of Adelaide. The easiest way to get there is along the Southern Expressway then Main South Road then turning right at the Port Road roundabout in Aldinga. Follow Port Road – Jetty Road right down to the coast (or just use Google Maps!).
Parking
When you get to the end of Jetty Road veer left and you will see the entrance to a car park on your right. If that is full, there is a second car park a little further north towards Willunga Creek. Parking is free at Willunga Beach.
Port Willunga Caves & Jetty Ruins
Two unique features at Port Willunga are the hand-dug caves in the cliffs and the remains of a jetty. Both were built around 1867-68. The caves acted as a store for fishing boats and nets while the jetty was one of the busiest ports in South Australia for moving locally grown wheat to market. Between 1896 and 1910 the jetty slid into disrepair after a series of storms. The ruins on the beach are all that remain today.
Star of Greece Wreck
Port Willunga Beach is the site of one of South Australia's worst maritime disasters. On a beautiful summer day, it is hard to imagine that only 200m from shore the clipper ship Star of Greece ran aground in a terrible storm on July 13, 1888. At least 17 lives were lost as the crew tried and failed to swim the relatively short distance to shore.
Today there are a couple of memorials to the disaster. There is a plaque near the Star of Greece Café and there is an information board and lookout at the bottom of the carpark that overlooks where the ship went down.
Star of Greece Wreck Snorkel
Protected by the Historic Shipwrecks Acts, the remains of the Star of Greece lie in 5 – 8m of water and make for an interesting snorkel. The 'skeleton' of the ship is still visible along with several other structures.
The best time to snorkel the site is at low tide when you can see the tip of the bow sticking out of the water at the far northern end of Willunga Beach about 200m offshore. We snorkelled at low tide, and it was easy to find. There is a commemorative plaque on the wreck which is something to look for as you snorkel.
There are plenty of fish around the wreck and the views back to the cliffs from the water are lovely. We had a dolphin swim right past us as we made our way back to shore which was a magic moment. We always forget how big they are until one swim right next to you!
Port Willunga Walks
There are two fun walking trails around Port Willunga Beach which offer nice views of the coast and cliffs.
Port Willunga – Point Blanche Walk
This 2.5km return walk takes you from Port Willunga, across Willunga Creek and past the ruins of the Harbour Master's Cottage. From there you wind your way the top of cliffs for some amazing views as you walk north towards Maslin Beach. If the tide is out, you can do the return walk along the beach for a great look at the amazing sandstone cliffs.
Port Willunga to Aldinga Beach Walk
At 7km for this return walk you have a longer walk across to Aldinga Beach but there are more great views from cliffs to pass the time. The path is flat and takes you along the cliff tops, past the Aldinga Reef Aquatic Reserve to Aldinga Beach. There are plenty of spots along the way where you can stop and take in the views. If the tide is out, you can walk on the beach one way. There are access points between the cliffs and beach along the walk.
Tjilbruke Dreaming Trail
Port Willunga Beach is one of sites along the Fleurieu Coast that tells the Kaurna creation story of Tjilbruke. There is a plaque and memorial near the car park. In the story, Port Willunga is one of six sites where Tjilbruke's tears for his dead nephew Kulultuwi, created a freshwater spring.
Other sites where Tjilbruke's tears created springs include Hallet Cove, Port Noarlunga and Wirrina Cove. The 10,000 year old creation story ends at what is now Victor Harbor. Tjilbruke, too saddened by the death of his nephew to want to live as a man, had his spirit transform into a glossy ibis and his body became a rocky outcrop in the Adelaide Hills.
Towillayerta Reserve – Hooded Plover Conservation
The sand dunes around Port Willunga Beach, known as Towillayerta Reserve, are nesting sites for the endangered hooded plover bird. Signage around the dunes in spring give updates on where the plovers are and how many chicks they have.
There are several walkways through the dunes to the beach, and it is sometimes possible to spot the nests from the walkways although we haven't been that lucky yet. The dunes are no go areas for dogs.
Port Willunga Beach FAQ's
Facilities at Port Willunga Beach
As far as shops around Port Willunga go, your only option is the Star of Greece Restaurant & Takeaway. It is not a good option if you come off the beach all salty and sandy, but it is a fantastic spot if you want to take in the views over lunch or dinner.
Other facilities near Willunga Beach include:
A BBQ shelter­­ just to the south side of the Star of Greece Restaurant
Toilets at the bottom of the car park
Ramp access to the beach either side of the Star of Greece Restaurant
Is Port Willunga Beach safe for swimming?
Surf lifesavers do not patrol Port Willunga Beach however under calm conditions it is quite a safe beach to swim at. Rips can occur when surf conditions increase and waves are greater than 1m in height.
Are dogs allowed at Port Willunga Beach?
So long as your dog can be controlled, they can run around off leash at Port Willunga Beach. They must be on leash during daylight savings between 10.00am and 8.00pm.
Can you drive on Port Willunga Beach?
There is no vehicle access on Port Willunga Beach.
Neighbouring Beaches
Maslin Beach is 7 minutes North of Port Willunga Beach, and it is a beautiful spot too. The cliffs around Maslin Beach are taller and are a really impressive sight. The southern end of Maslin Beach is also home to Adelaide's only nude Beach. There is a large carpark at the northern end of the beach. It's a great spot for long beach walks and there is an off leash dog area north of the carpark.
Aldinga Beach is south of Port Willunga. It is a long wide beach and one of the few beaches in Adelaide where you can take your vehicle onto the sand. Aldinga Scrub Conservation Park is behind the beach and has a couple of walking trails to explore.
Nearby Attractions
McLaren Vale – 10 minutes – sample wines or have lunch at one of the dozens of amazing wineries.
Willunga Township – 11 minutes – explore the cafes, pubs and breweries in this historic towns. There are also several wineries including Fox Creek Wines and Down the Rabbit Hole nearby.
Liked it? Pin it for Later…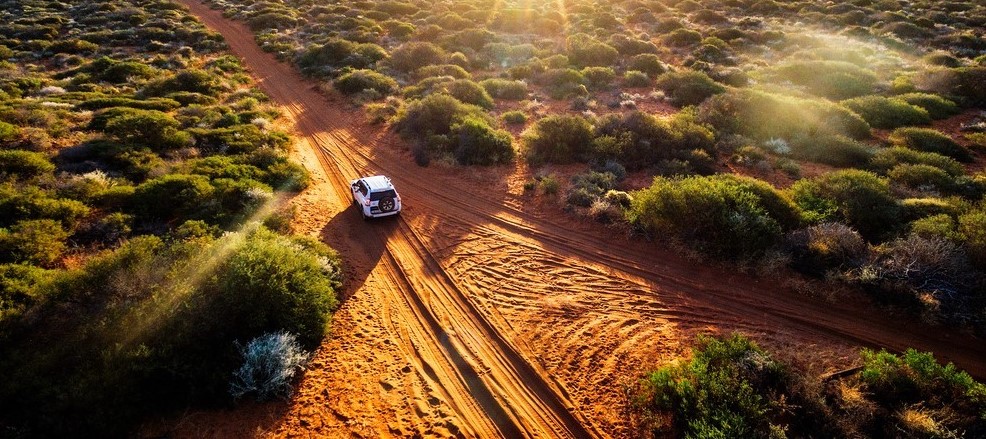 500 THINGS TO DO
Join our mailing list and receive our Free Top 500 things to do in Australia. If you love the Australian Outdoors download this list and keep it handy when you are planning a weekend away or a road trip around Australia.
Recent Posts