I don't know how many times we have driven between Adelaide and Mount Gambier and every time we set off, we ask the same question. Should we go along the coast via the Coorong and Robe or inland through Naracoorte and the Coonawarra?
If you have a few days, you can combine the two drives into a fantastic road trip through some of the best attractions on South Australia's Limestone Coast.
Disclosure: Please Note That Some Links In This Post May Be Affiliate Links, And At No Additional Cost To You, We Earn A Small Commission If You Make A Purchase. Commissions Go Toward Maintaining The Curious Campers Website.
How long does the Adelaide Mount Gambier drive take?
Here are the distances, drive times and attractions for three different Adelaide to Mt Gambier drives:
Option 1
4 hours 42 minutes, 4
36km – Inland via Tailem Bend, Keith, Naracoorte, Coonawarra, Penola, Mount Gambier
If you just want to get from A to B, the inland route between Adelaide and Mount Gambier is the best option. Not only is it the shortest route, but you will also stay on straighter, wider roads.
Option 2
5 hours 16 minutes, 470km – Coast via Tailem Bend, Meningie, the Coorong, Kingston, Robe, Beachport, Millicent, Mount Gambier
If you want to feel some sand between your toes and see some great coastal scenery this is the option for you.
Option 3
6 hours, 549km – Combo – Tailem Bend, Meningie, Kingston, Robe, Naracoorte, Coonawarra, Penola, Mount Gambier
See the best of both drives on this combination coastal and Coonawarra route.
Things to do between Adelaide & Mount Gambier
If you still can't decide which way to drive between Adelaide and Mount Gambier, here is a quick description of what you can see along each route.
Adelaide to Tailem Bend
67 minutes, 97 kilometres
No matter which option you choose to get to Mount Gambier, they will all generally start the same way which is with a trip up the South Eastern Freeway. And to be honest, the attractions between Adelaide and Tailem Bend along the freeway are best done from Adelaide.
These half to full day activities are about 60 minutes from the city and make great day trips from Adelaide if you are visiting or live there.
Adelaide Hills
At only 20 minutes from Adelaide you can wave to the hills as you settle into your drive to Mount Gambier. Make you sure you have time to get to the hills if you are visiting Adelaide.
The art, craft and food in the German heritage town of Hahndorf is great fun to explore.
Throughout the Adelaide Hills there are wineries, walking trails and lots of gourmet food to try. Check out the views at Mt Lofty, pat a koala at Cleland Wildlife Park and relax in the Hills' English-style villages.
Monarto Safari Park
We love Monarto Safari Park. It is the biggest open range zoo in the southern hemisphere. We have done the giraffe, cheetah, lion and lemur experiences here and they are amazing. Buses move you around the giant enclosures and get you up close to the animals. If you are planning to stop here on your way out of Adelaide, allow a full day to look around.
Murray Bridge
Is it worth taking the detour to Murray Bridge on your drive to Mount Gambier? It is only 60 minutes from Adelaide but if you have time on your side and want some river scenery, go for it. Check out Bazza the Bunyip at Sturt Reserve or grab a cup of coffee and admire the river cliffs.
Tailem Bend
Long regarded as a roadhouse town on your way to or from Adelaide, Tailem Bend has a couple of attractions if you want to stretch your legs. The newest is The Bend Motor Sport Park which you'll see as you leave Tailem Bend.
Old Tailem Town Pioneer Village is on your right as you approach Tailem Bend from Adelaide. This is a fascinating place. Our visit here took a good half day. There is an enormous amount to see on this trip down memory lane.
Option 1 – Inland Drive via Coonawarra to Mount Gambier
4 hours 42 minutes, 436km
Part of the reason this is the quickest route to Mount Gambier is that from Tailem Bend you pass through a succession of unremarkable towns whose main purpose for travellers is somewhere to refuel or grab a bite to eat.
If you are a silo art chaser, pencil in a quick stop at Coonalpyn to see their silos on the main street. Otherwise, even at the biggest town Keith, there is not a lot to distract you until Naracoorte.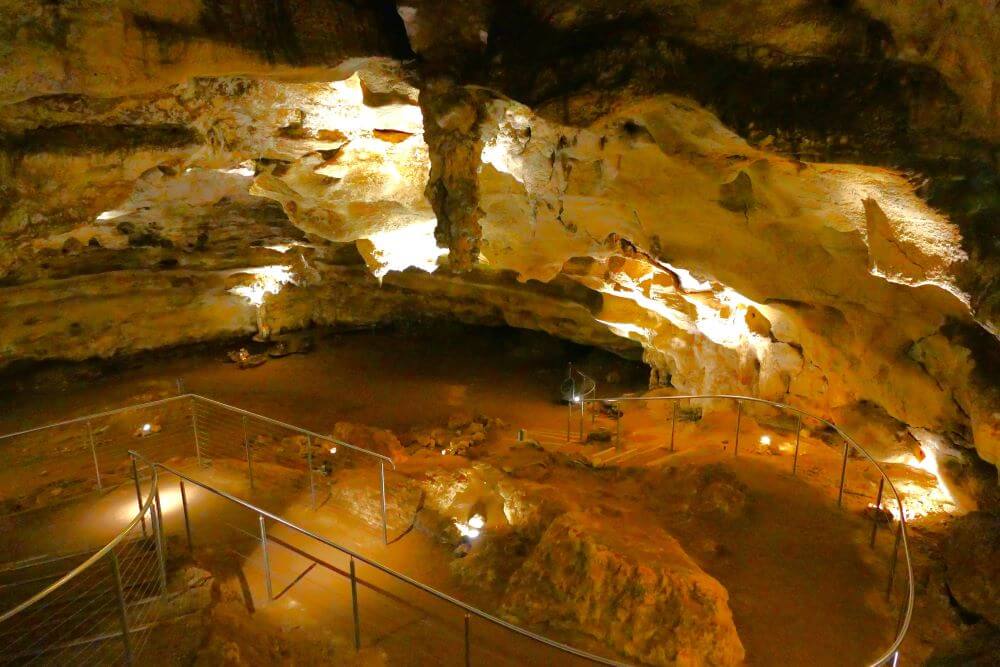 Naracoorte
3 hours 30 minutes, 333 kilometres from Adelaide, 80 minutes from Mount Gambier
Allow half a day to look around the world heritage listed Naracoorte Caves. From the cavernous Stick Tomato Cave, beautiful and ornate Alexandra Cave and the fossil rich Victoria Cave there is plenty to see. You need to pay to tour each of the caves.
We also spent ages looking through the Wanambi Fossil Centre where you can see re-creations of giant wombats and koalas. One of our favourite tours was watching the evening departure of bats from the Bat Cave – worth doing if you are inn the area at dusk.
Penola
4 hours, 382 kilometres from Adelaide, 37 minutes from Mount Gambier
The last point of interest on this route is the small township of Penola. Seeing the town requires a small detour off the main road. The main claim to fame of the Penola is its connection to Saint Mary MacKillop.
Mary Mackillop was born in Melbourne, died in Sydney and is the patron saint of the Catholic Church in Brisbane. However, she did a great deal of work in South Australia and Penola. You can now learn all about it at the Mary Mackillop Centre where her life, work and the 75 year process to become a saint is celebrated.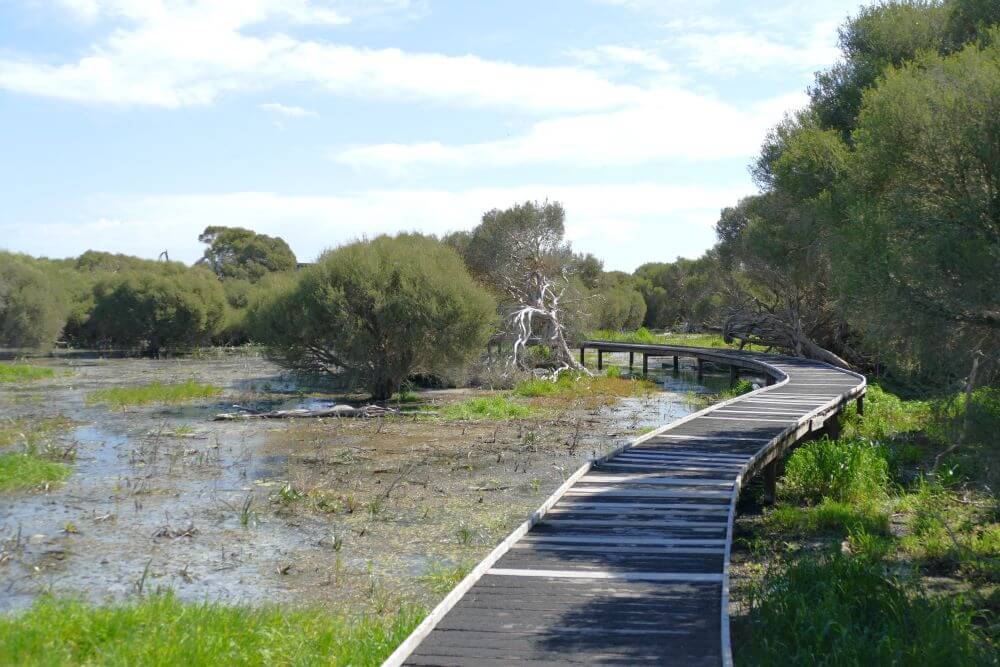 Bool Lagoon
3 hours 50m minutes, 359 kilometres from Adelaide, 1 hour from Mount Gambier
This is a boutique stop especially for nature lovers. The lagoons and lakes through here are teeming with birdlife. There are some nice walks and lookouts. The Tea Tree Boardwalk and Gunawar Boardwalk are both short, easy walks where you can spot a lot of wildlife. Allow 30 – 90 minutes to look around.
Coonawarra
4 hours, 373 kilometres from Adelaide, 43 minutes from Mount Gambier
South Australia has no shortage of great wine regions, and The Coonawarra is one of the best. Cellar doors are dotted along the gun barrel straight main road that runs between the vines. Katnook, Wynns, DiGiorgio, Brands Laira and Leconfield are just a few of the dozens of winemakers you can try in the area.
Option 2 – Exploring the Limestone Coast and Beach towns
5 hours 16 minutes, 470km – Meningie, the Coorong, Kingston, Robe, Beachport, Millicent
If you prefer some coastal scenery this is a great option for getting between Adelaide and Mount Gambier. After Tailem Bend, you take the turn off to Meningie to start your trip south.
Meningie & the Coorong
1 hour 43 minutes, 150 kilometres from Adelaide
Stop at Meningie, get a something to eat from the excellent bakery and watch the pelicans float around Lake Albert. Meningie is a great spot to stretch your legs. There is a nice playground on the foreshore for the kids.
For a quick taste of the Coorong, take the turn off to Jack Point Observation Platform 30 minutes out of Meningie. Not only can you get a feel for this coastal wilderness, but you might also see dozens of pelicans coming and going from Teal Island. Have some binoculars handy for the best view.
The lookout is a 10 minute walk from the carpark.
Kingston
3 hours 15 minutes, 295 kilometres from Adelaide, 1 hour 50 minutes, 516 kilometres from Mount Gambier
This is another relaxing place to stretch your legs. You also get to take a picture in front of one of Australia's great big things – the Big Lobster. You can't miss it. The huge, alien-like orange monument is on the main road.
For lighthouse lovers, it is also worth the detour to the esplanade for a look at the relocated Cape Jaffa Lighthouse. On public holidays and in school holidays the National Trust run guided tours through the impressive structure from 10 – 3.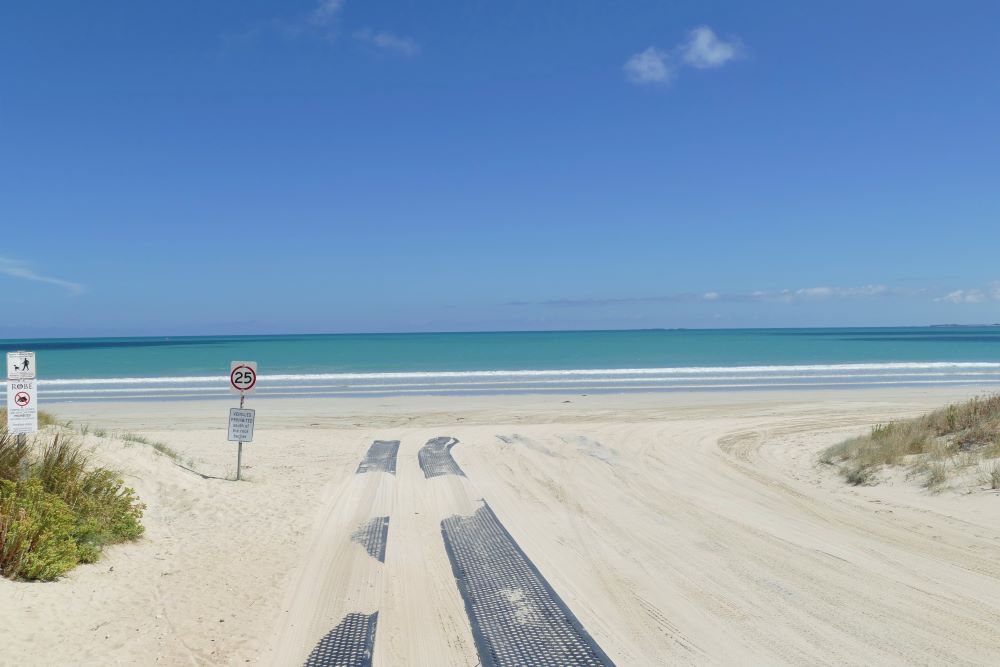 Robe
3 hours 40 minutes, 335 kilometres from Adelaide, 93 minutes, 128 kilometres from Mount Gambier
If you have time, spend a day or two in Robe. 2wd and 4wd can drove onto long beach where you can claim a patch of sand for an afternoon. On the Robe Coastal Walk you can see sites like the Obelisk and Lighthouse while you take in great views. Visit a camel farm, local wineries and enjoy the many cafes and restaurants in the main street.
Read our Robe Visitor Guide here
Beachport
4 hours 10 minutes, 380 kilometres from Adelaide, 67 minutes, 85 kilometres from Mount Gambier
Beachport is a quieter alternative to Robe. Its coastline is every bit as enjoyable as its busier neighbour. Check out Beachport Lake – also known by its more exotic name – The Pool of Siloam.
The aptly named Scenic Drive takes you to Salmon Hole and Post Office Rock. We couldn't believe how beautiful this little patch of coastline is. There are also plenty of places to grab something to eat and drink in town. If you want to stretch your legs, take a stroll along the jetty and esplanade.
Millicent
Tantanoola Caves – 4 hours 21 minutes, 400 kilometres from Adelaide, 45 minutes 50 kilometres from Mount Gambier
History buffs will enjoy the excellent National Trust Museum in Millicent, otherwise drive on and halfway between Millicent and Mount Gambier you come to the Tantanoola Caves. The ornate single chamber cave is worth a stop, entry is only on a guided tour.
The nearby Tantanoola Tiger Pub has recently reopened and is a good spot for lunch and to learn about the legend of the Tantanoola Tiger!
Option 3 – The Limestone Coast – Coonawarra Combo
6 hours, 549km
If time isn't an issue for your road trip, combine the best of the inland and coastal routes.
From Tailem Bend take the coast road along the Coorong through Meninge then explore the coast at Kingston and Robe. Then, turn inland to finish your drive with stops at the Naracoorte Caves and a sip or two of wine in the Coonawarra before reaching Mount Gambier.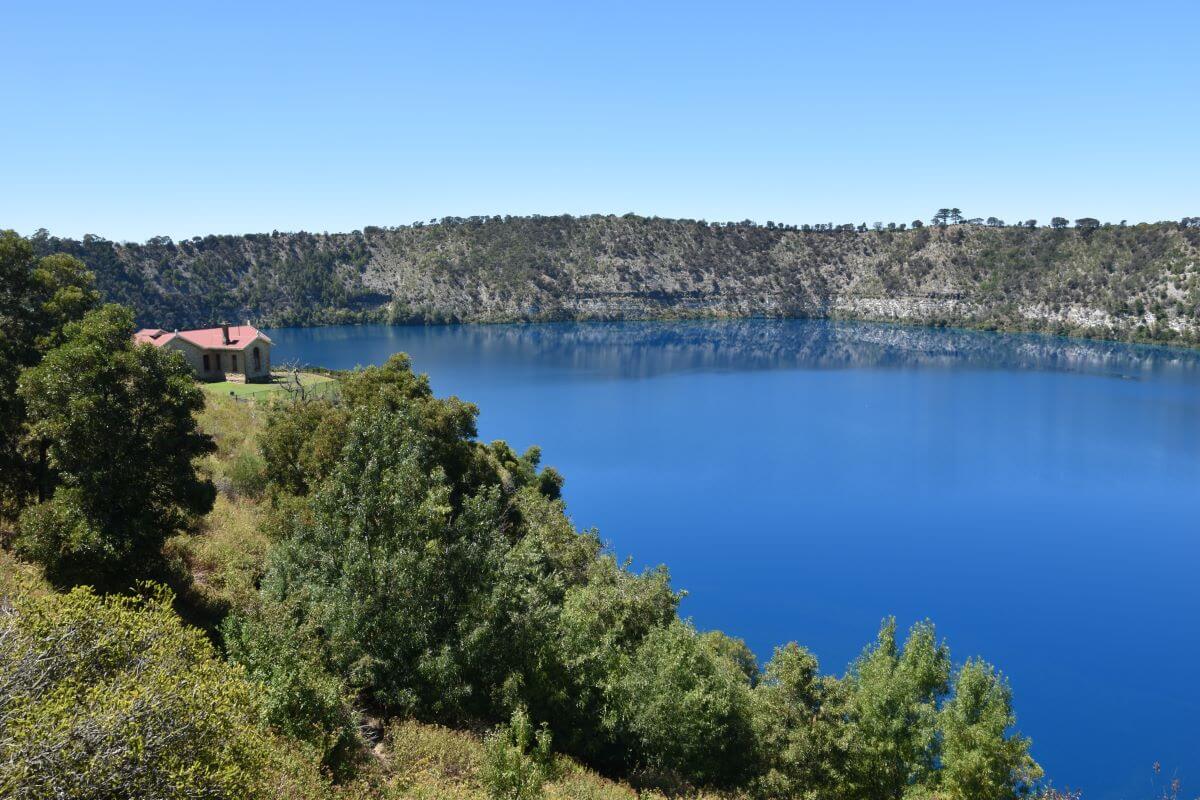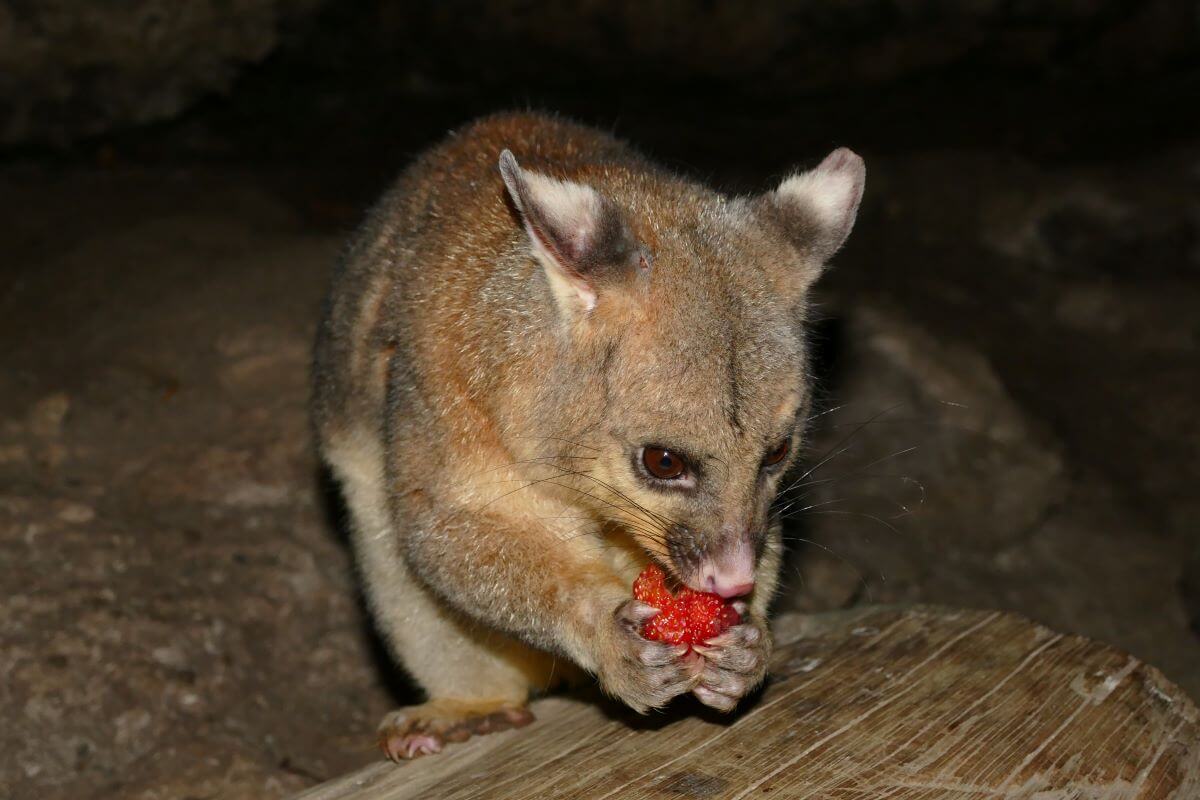 Mount Gambier
Liked it? Pin it for Later…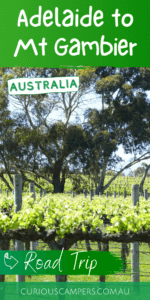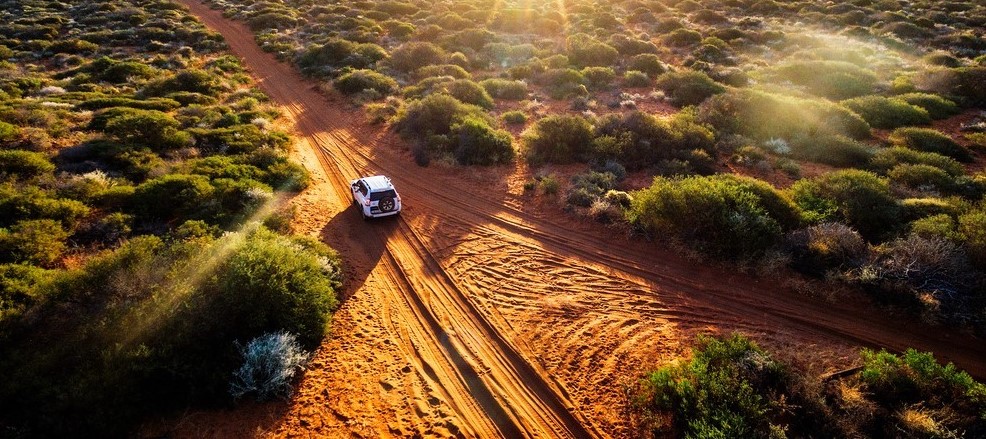 500 THINGS TO DO
Join our mailing list and receive our Free Top 500 things to do in Australia. If you love the Australian Outdoors download this list and keep it handy when you are planning a weekend away or a road trip around Australia.
Recent Posts