A snorkel through the mangrove forest at Port Gawler isn't on many bucket lists. But if you like trying something a bit different this is for you. You'll see how important mangrove habitats are as fish nurseries and get a unique perspective on this mysterious environment.
The Port Gawler mangrove forest used to be part of the Port Gawler Conservation Park. It is now part of one of South Australia's newer National Parks – the Adelaide International Bird Sanctuary. A mangrove forest snorkel is a great way to see the marine life that attracts so many birds to the area.
Disclosure: Please note that some links in this post may be affiliate links, and at no additional cost to you, we earn a small commission if you make a purchase. Commissions are appreciated and go toward maintaining the Curious Campers website.
Port Gawler
Port Gawler on South Australia's Samphire Coast is a little known spot on Gulf St Vincent 40 km north of Adelaide. It is a coastline of samphire dotted mudflats, tidal creeks and mangroves. Either side of Port Gawler are little communities of holiday shacks.
If it weren't from the ruins of a wharf and some signage you might never know that Port Gawler existed. But, from 1868, the Lisbon Wharf was a busy place for over 50 years. Ketches and barges carried everything from oats and wheat to eggs, milk and butter.
The township of Port Gawler was named and planned in 1869 but development beyond the wharf never started. As train and road routes expanded, the need for the port ended. In 1920 fire destroyed most of the wharf; the remains are still visible at low tide.
Today, Port Gawler is best known for the dirt bike track a couple of kilometres from the river. The area around the wharf is a popular crabbing spot – but it is also a fantastic snorkelling site.
Getting to Port Gawler River and Facilities
Port Gawler is about 40 minutes from Adelaide. Get onto Port Wakefield Road and look for the left turn onto Port Gawler Road. At no point on your trip out there does it appear you are anywhere near water but press on. You eventually see a small creek on your left and shortly after that you arrive at the carpark near the Port Gawler River.
In terms of facilities, it's simple – there aren't any. There are no toilets, no changerooms, no bins – nothing. There is a good sized pontoon with a couple of sets of ladders. There are some sign boards describing the history and ecology of the area and that's about it.
The river would also be an interesting place to kayak through. There is a good launching site a little before you get to the end of the carpark. It gets you into the small creek and from there it is a short paddle to the main channel.
MARES ADULT SNORKELLING SET
If you are looking for a great snorkelling mask it's important to have a soft silicone seal for comfort and to ensure no leaks. Mares are worldwide leaders in providing first class scuba diving equipment.  A fantastic option for travelling, the Mares Bonito X One Silicone Mask & Snorkel Set offers premium grade equipment at an affordable price.

Snorkelling conditions
We have only snorkelled here a couple of times so the conditions might vary to those we have experienced. Conditions were similar for both of our swims.
One big difference compared to snorkelling in the sea was the colour of the water. The water in the Port Gawler River has a brown – yellow hew. Depth varies depending on where in the channel you are and the tide, so it can be anywhere from half to four metres.
The river can have a couple of metres of tidal movement which is something to keep in mind. You don't want to find yourself snorkelling against it. Aim to be in the water either around the change of tide or pick a day when there is little tidal movement.
Visibility is in the range of 3 to 5 metres. We have snorkelled on sunny days and found the light catches the fine sediment in the water. We snorkelled close to the banks and visibility is okay there. You'll want to snorkel gently as the sediment is easily stirred up off the bottom which can makes life hard for people snorkelling behind you.
We wore shorty wetsuits in January and were quite comfortable. You could get away without them but there were still some pockets of cool water. We like wearing our shorties for a bit sun and snag protection and they let us stay in water a bit longer. Dress for the season and your personal comfort.
Where to snorkel
Even from the pontoon you can see schools of small fish. If you stand there for a few minutes, you'll see them jumping out of the water and flashes of silver all around you. As soon as Nat slid into the water and kicked away, a school of tiddlers followed along behind her.
We suggest staying in the main channel and going left from the pontoon to come back with the current. For our snorkels we found the best viewing was had along the bank with the sun shining on it. We tried the shaded side but between the shadow and poor visibility we couldn't see a thing!
The middle of the channel is quite bare. We looked for rays but couldn't see any. With the lack of features and the silt catching the light, it was quite disorienting swimming up the middle of the river. Following the banks is the way to go.
What will you see?
If you focus on the banks and submerged tree trunks it won't take you long to start spotting marine life. The edges of the river have sea grass that was teeming with crabs. There are hollows in the banks and tangles of roots at the base of the mangroves which are home to all sorts and sizes of fish.
We found the slower we went and the more we looked around fallen branches the more we saw. Although there were schools of little fish everywhere, larger fish – 30cm plus – were lurking in the more sheltered spaces. We aren't big on fish identification, but we would have seen over half a dozen different big types of fish.
GO PRO HERO 7 ACTION CAMERA
Throw you GoPro in the backpack for the best photos and videos on the go. With 12 megapixel photos and 4k video with Stabilisation features it's ideal for action adventures.  The best thing is it's waterproof and perfect for snorkelling, and kayaking. It's small, tough and takes amazing videos. It's a must to record your adventures. We also bought the accessory kit, a spare battery & the water dome.
Who can do this snorkel?
In some ways this is a great snorkel for anyone who likes slipping on their fins and facemask. The water conditions are calm and If you work around the tides the currents aren't strong. The water isn't too deep, and accessibility is good. Large, toothy predators are unlikely and there is lots to see.
The only thing to consider for this snorkel is that it's so easy to stir up the bottom. You will want to be comfortable enough to kick calmly and keep your fins off the bottom.
The reward of this snorkel is getting a great insight into a vital and fragile coastal environment. So, if you want to try something a bit different to your average open water reef snorkel, we recommend giving the Port Gawler mangrove forest a try.
KAYAK TOUR IN ADELAIDE DOLPHIN SANCTUARY
It's not every day that you get the opportunity to paddle your way through a 10,000 year old mangrove forest surrounded by 30 residents dolphins. It's a special experience that simply can't be replicated, which is why Dolphin Sanctuary Kayak Tours is a must-do!

No park pass is required to visit the Adelaide Dolphin Sanctuary, the St Kilda Mangroves or the Adelaide International Bird Sanctuary.
In the Adelaide Dolphin Sanctuary there are around 40 bottlenose dolphins that are regularly seen by locals and visitors. Boating, pollution and stormwater is threatening the pod. Careful management of the sanctuary is vital to ensure the dolphin's survival.
Bottlenose dolphins are a very social species, and will often work as a team to maximise their harvest. To hunt larger fish, the bottlenose dolphin will stun the fish by using its tail to throw the fish out of the water and catch the prey in its mouth. They swallow small fish whole, or break up larger fish by shaking them, or rubbing the fish on the ocean floor.
Bottlenose Dolphin calves are born in the water after a gestation period of one year and suckle for about 18 months. They remain with the mother for about four years. They are a long-lived species, with an extensive life span of up to 45 years.
LIKE IT… PIN IT FOR LATER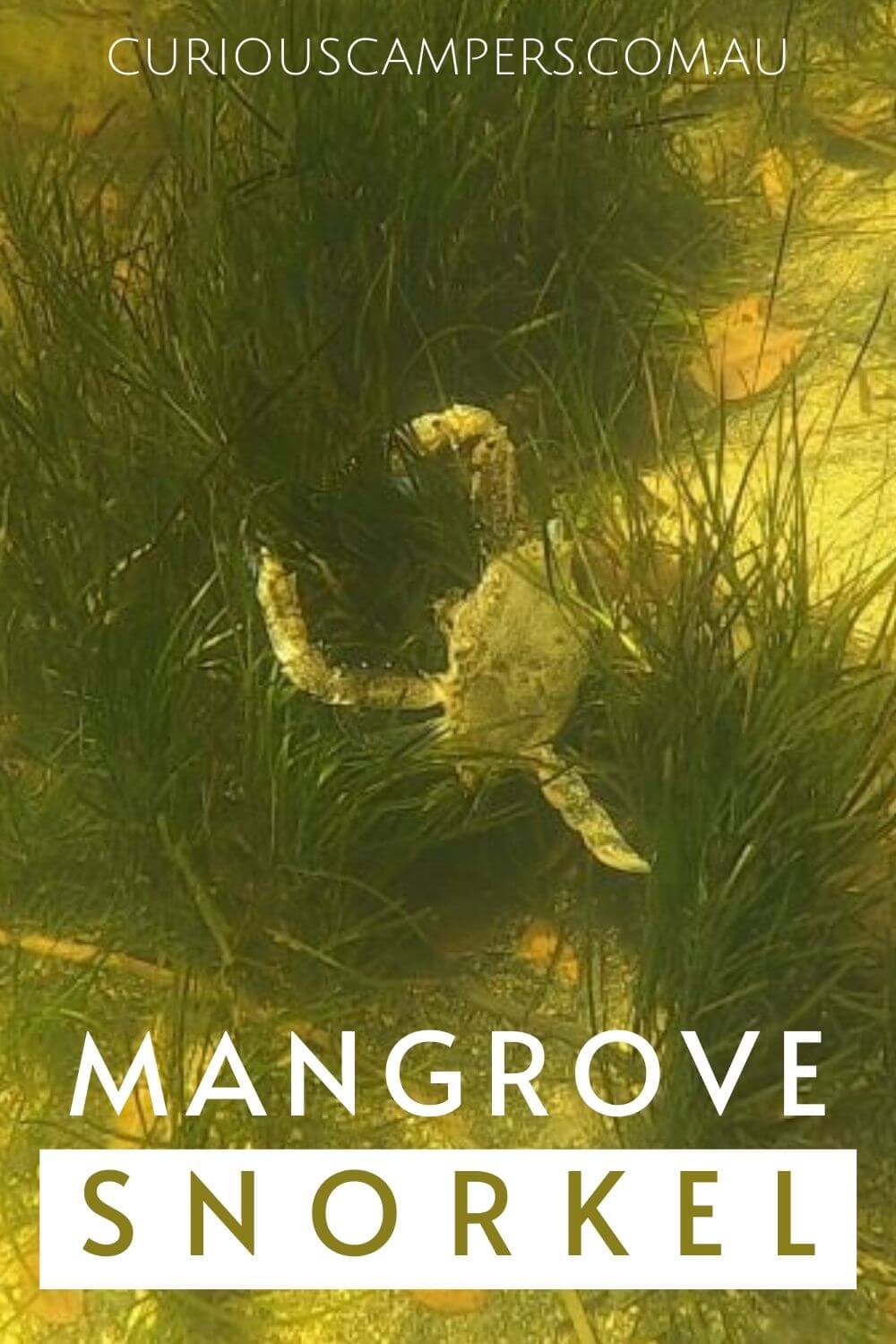 500 Things to do
Join our mailing list and receive our Free Top 500 things to do in Australia. If you love Australian Outdoor Experiences download this list and keep it handy when you are planning a weekend away or a road trip around Australia.