Wondering where to go for a great winery lunch in Mclaren Vale? This fantastic wine region south of Adelaide not only produces great wine but pairs it with delicious food. Whether you are looking for a somewhere to go with the family, want something with a hint of sophistication or you're just after great views of the vines, you'll find it in our guide to the best Mclaren Vale wineries for lunch.
Disclosure: Please Note That Some Links In This Post May Be Affiliate Links, And At No Additional Cost To You, We Earn A Small Commission If You Make A Purchase. Commissions Go Toward Maintaining The Curious Campers Website.
D'Arenberg Cube
It is not hard to why the D'Arenberg Cube and Winery is one of the best McLaren Vale Wineries for lunch. In McLaren Vale there is nothing else quite like the five storey cube that towers above D'Arenbuerg's Mourvèdre vines.
Not only does it have a couple of eating options, but there is also an exhibition of Salvadore Dali bronze sculptures, the Alternate Realities Gallery of contemporary art, a tasting room and a blending room. The D'Arenberg Cube also hosts also hosts temporary exhibitions so check their website to see what else might be on.
Menu – DÁrry's Verandah Restaurant (not in the cube but a restored homestead) – fine dining & degustation menu or Singapore Circus for Southeast Asian cuisine
Open – Both dining options are open for lunch daily – booking essential
DÁrenberg Cube Experience with 2 course lunch at Singapore Circus & Gin Tasting
Harry's Deli at Wirra Wirra
Wirra Wirra is one of the oldest wineries in McLaren Vale, first opening in 1894. Today it maintains much of its old world charm while providing a contemporary venue set on beautiful grounds. The gardens feature native plants and enormous old gum trees which form part of the McLaren Vale Cellar Door Tree Trail. There is signage describing everything from their name to how much oxygen and shade they provide. The wine barrel catapult on the lawns is a sight to behold too.
There is a lookout over the vineyards where they grow their Shiraz and Cabernet grapes. There are indoor and outdoor dining spaces with great views. Right next door is a very comfortable tasting room where you could easily settle in for the afternoon. There is a fun relaxed vibe here. It is worth coming for a meal if for no other reason than to have the amazing sourdough served with the meals.
Menu – Harry's Deli which features a seasonal menu, regional platters, panini, & salads
Paxton Wines
If you are after something super casual, Saturday or Sunday lunch on the Landcross Farm lawns at Paxton Wines is the way to go. Enjoy live music on Sundays and wood fired pizza and plenty of wine (and other drinks) grown using their signature organic and biodynamic philosophy. There are great views, lots of trees if you want a bit of shade and you can even bring your dog – just keep them on a lead. There are games dotted around the lawns for the kids to play but when we were there, they seemed pretty happy running around exploring the grounds.
Menu – Wood fired pizza – they pump them out in good time.
Open Saturdays 11.00 – 3.00 and Sunday 11.00-4.00. Keep an eye on their Facebook Page for seasonal changes or events – like music festivals – they may close the lawns.
Woodstock Wine Estate
When you are looking for the Best McLaren Vale Wineries for Lunch it is hard to go past Woodstock Wine Estate. It has a unique atmosphere, the bush setting, and rustic landscaping creates a rural or farm-like atmosphere while retaining that unmistakeable winery feel. The dining room looks out over the native scrub and beyond that are Woodstock's vineyards.
A point of difference here is the wildlife sanctuary that provides a home for rescued native animals. There are daily feeding sessions at 11.30am where you can get up close to the kangaroos, wallabies and an emu. Even if you miss the feeding, you can spot the animals in the reserve. It is a great option if you are looking for a McLaren Vale winery for the family.
Menu – Coterie Restaurant serving seasonal dishes designed to be shared
Open Wed-Sun 12-3pm, indoor and outdoor dining options.
Experiences – Sticky Fingers where Haigh's Chocolates are matched with Woodstock Fortified wines.
Maxwell Wines
Maxwell Wines is another fun McLaren Vale Winery for Lunch for kids because you can bribe them with the Maxwell Maze. As well as having lovely grounds where you can bring the picnic blanket and relax outside for lunch, there is also a hedge maze. It cost $5 to do the maze, we gave it a try and it is good fun. For us, there is nothing funnier than watching kids race around, convinced that 'this is the way out'.
The restaurant is a fine dining degustation lunch or grab a cheese platter from the cellar door to have on the lawns – you can also BYO picnic hamper (Wine from Maxwell)
Menu – Restaurant Seasonal Fresh Produce & Cheese platters available Friday – Sunday.
Open Restaurant Open Friday to Sunday from 12.00pm. Picnic lawns are open 7 days.
Bec Hardy Wines
Bec Hardy Wines has a lovely rustic atmosphere with that combination of native bushland and vineyards surrounding you as have lunch. You feel a bit tucked away here which also gives Bec Hardy Wines a secluded and tranquil vibe just perfect for enjoying their wines and a lovely lunch. Bring a picnic rug for sitting out on lawns when the weather is fine. Their meals feature fresh seasonal produce from across the Fleurieu Peninsula.
Menu – Grazing boards available Monday – Thursday. Full lunch Friday – Saturday.
Open for meals 11.00am – 3.00pm
Down the Rabbit Hole
Some places have a bit of an X factor and if that is what you are after when you're looking at McLaren Vale Wineries for Lunch, then visit Down the Rabbit Hole. From wine tastings in the vintage double decker bus to relaxing in a hanging cane cocoon chair, this winery lives up to its name. This is another bring your picnic rug place so you can relax on the lawns and enjoy the gardens. Over summer on Fridays, if lunch as gone a bit longer than expected, stay and relax at Golden Times with live music as the dusk light hits the vineyards – magic!
Menu – Booked lunches – Monday – Friday 2 or 3 course lunch in the Cellar Door Restaurant, Saturday and Sunday is a 'Feed me' shared meal experience.
Walk in – platters are available. Inside seating first goes to bookings, so walkin might have to eat outdoors if there is no room left inside.
Open from 11.00am. Closed on Wednesdays. Check opening times on their website for public holidays.
Hop on Hop off Bus Booking – Pick up Adelaide visiting a number of McLaren Vale Wineries including Down the Rabbit Hole
Coriole Winery
One of the best McLaren Vale Wineries for Lunch if you want that classic winery experience is Coriole. Surrounded by vine covered rolling hills, beautiful heritage buildings and manicured Australian cottage garden, this is one of the most beautiful places in McLaen Vale for Lunch. There are indoor and several outdoor eating areas including The Arbour Bar where you can enjoy a meal in the garden. Once you have had lunch, you will have no trouble walking it off as you explore the grounds.
Menu – Coriole Restaurant has 2 shared Feed Me menus (regular and large) on weekends and an A la carte menu and Feed Me menu on weekdays. The Arbour Bar (excluding winter and weather permitting) serves wine and platters.
Open 5 days Thursday to Monday. Lunch available from 12.00pm
Oxenberry Farm Wines
With a heritage dating back to the earliest days of Mclaren Vale, Oxenberry Farm Wines might be near the centre McLaren Vale township, but it still has great atmosphere. Outside there are views across vines and a nearby lake. The Shiraz Trail that links several wineries runs right past here too. And if you add in that you can grab a gelati here, it makes Oxenberry Farm one of the Best McLaren Vale Wineries for Lunch with kids. They can hop on their scooter, check out the ducks and geese at the lake and there is plenty of grass to run around. There are kid's meals on the menu too.
Menu – Café serving soup, salads, steak sandwiches and burgers, and antipasto, cheese and dip platters.
Open 7 days – 9.00am – 4.00pm weekdays, 9.00am – 5.00pm on weekends.
Angove Family Winemakers
Angove Winemakers has a great story that starts with humble beginnings in 1886 at a small vineyard in Tea Tree Gully. Subsequent generations of the family expanded operations to the Riverland and finally to Mclaren Vale. Angove's Mclaren Vale cellar door combines heritage with contemporary style. Surrounded by vineyards, there are both stylish indoor and outdoor dining spaces, all with great views. And you can not only try their award winning wines, but you can also sample gin and whiskey from their St Agnes distillery.
Menu – Thursday to Sunday choose off a seasonal menu. There is a selection of smaller plates, cheese and charcuterie available on other days.
Open Lunch is available 12.00pm – 3.00pm. Booking recommended
Serafino
Serafino has a stately quality about it. The meandering conifer-lined entrance takes you through a lovely open grassed area with a lake and some enormous gumtrees. Not only is there the formal dining restaurant, but you'll find a cellar door where casual meals are available and there is a large function area. You can stay at Serafino too, there are a range of units from family setups to luxury spa cabins. While you can have a more sophisticated dining experience here, they do also have a kids menu.
Menu – Seasonal gourmet platters on the Serafino Deck by the tasting room or a la carte dining in the Chef Hat awarded restaurant
Open Restaurant Thursday, Friday, Saturday & Sunday – 12pm to 2pm
Serafino Accommodation – Stay for a night or two in the family guest rooms or luxury spa cabins overlooking the lake
Chalk Hill
With one of the best outlooks in Mclaren Vale, Chalk Hill is a super relaxing place for lunch. The large dining area can be open or closed in to suit the weather, and there were plenty of heaters around for our chilly autumn visit. Either way there are still great views. There is plenty of outdoor seating on the grass if you want to relax with a wine and take in the scenery. It is casual share food for lunch at Chalk Hill, but that works perfectly for the relaxed vibe they have created here.
Menu – From their Cucina Di Strada – Italian Street food served to share.
Open – Sunday – Thursday 11.00am – 5.00pm, Friday 11.00am – 9.00pm, Saturday 11.00am – 6.00pm. Bookings recommended but there is room for walk ins.
Liked it? Pin it for Later…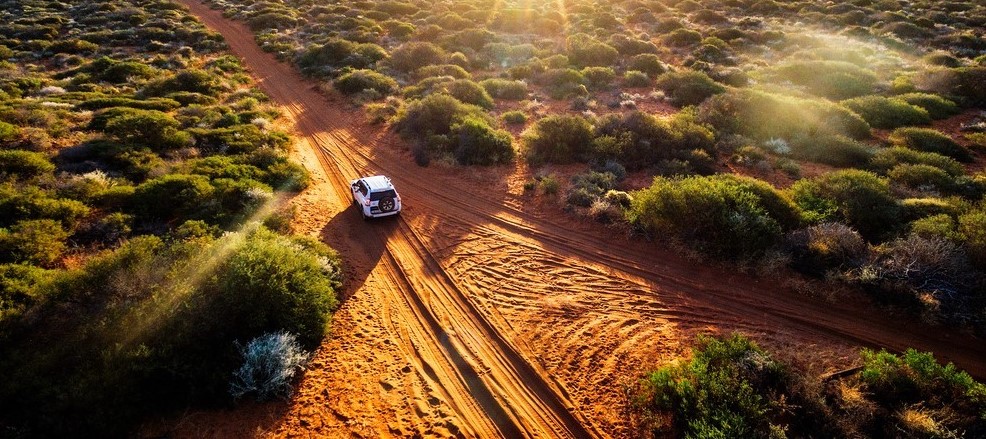 500 THINGS TO DO
Join our mailing list and receive our Free Top 500 things to do in Australia. If you love the Australian Outdoors download this list and keep it handy when you are planning a weekend away or a road trip around Australia.
Recent Posts