Seal Bay Conservation Park is one of the best attractions on Kangaroo Island. Seal Bay is home to around 800 Australian Sea Lions, they are an endangered species that live along the south and west coasts of Australia. The Sea Lion colony at Seal Bay is one of the largest you can easily see and is a major feature of the Southern Kangaroo Island Marine Park.
Disclosure: Please Note That Some Links In This Post May Be Affiliate Links, And At No Additional Cost To You, We Earn A Small Commission If You Make A Purchase. Commissions Go Toward Maintaining The Curious Campers Website.
Getting to Seal Bay
Kangaroo Island sits off the coast of the Fleurieu Peninsula in South Australia. From Adelaide, it is a 90 minute drive to the Sea Link Ferry Terminal at Cape Jervis. The ferry ride takes around 50 minutes. Even though it isn't the cheapest ferry you'll catch, it is worth taking your car across.
Seal Bay is on the South coast of Kangaroo Island. It is a 60 minute drive from the from the Sea Link Ferry Terminal at Penneshaw and 40 minutes from Kingscote and Kangaroo Island Discovery Park.
If you would rather leave the car at home, you can do a Kangaroo Island tour from Adelaide. Most include Seal Bay on their itinerary along with other south coast attractions like Remarkable Rocks and Admirals Arch in Flinders Chase National Park.
Book a full day Kangaroo Island Tour visiting Seal Bay, Vivonne Bay, Flinders Chase, Admirals Arch, Remarkable Rocks with plenty of seals, koalas, kangaroos, wallabies
Do you have to Pay to go to Seal Bay?
There is an admission fee to get into Seal Bay Conservation Park. There was a time when you could just turn up at the beach, walk down onto the sand and wander amongst the sea lions.
Access to the population is now managed. There are only around 10,000 Australian Sea Lions left in the wild and nearly 10% can be found at Seal Bay. The sea lions have a long and often unsuccessful breeding cycle so giving them room to do their thing seems a small price to pay to help protect the species.
Admission prices start at $18.50 for adults, there are also ticket options for concession holders, children and families. This gives you self guided access to the boardwalk.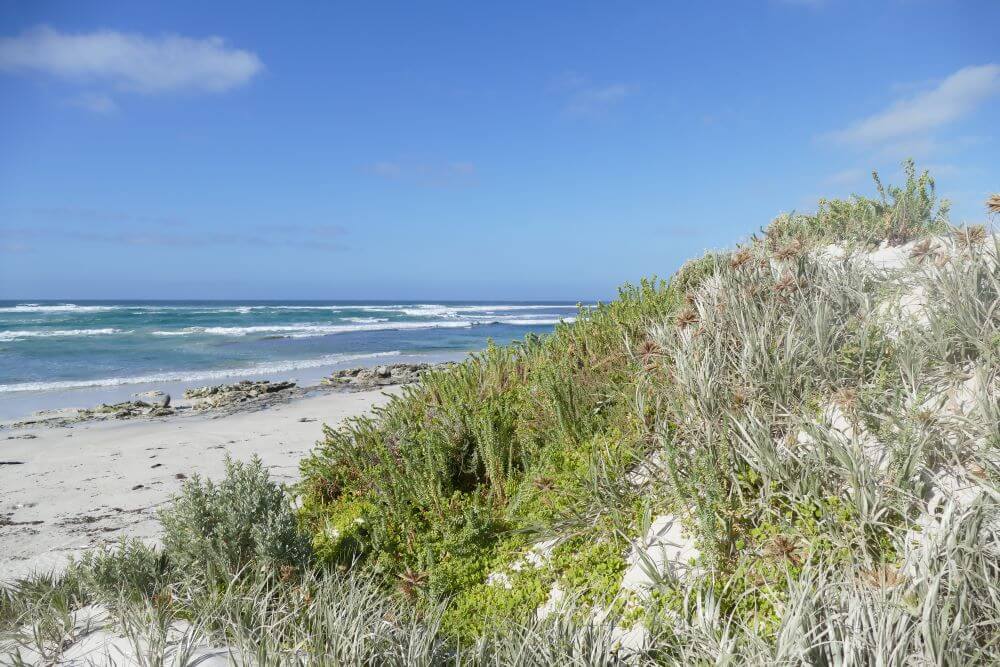 Can you swim at Seal Bay?
Swimming is not permitted at Seal Bay. There are plenty of swimming options nearby. Only a couple of minutes from Seal Bay is Bales Beach. It is a beautiful spot, turn left off Seal Bay Road before you get to the Seal Bay Visitor Information Centre. It's a great walking beach, but as it is still in the Seal Bay reserve so fishing is not permitted. A better swimming option is Vivonne Bay 20 minutes west of Seal Bay. It is one of the most beautiful Beaches on Kangaroo Island.
How long do you need at Seal Bay?
We suggest you allow at least 2 hours at Seal Bay. The key at Seal Bay is not to rush your sea lion watching. At first glance, it might appear there are just dozens of sea lions lying around not doing much. But it is a big beach, and you need a bit of time take in the whole view. There is always something going on somewhere!
We saw sea lions riding the waves into shore. Pups chasing each other around the sand and tired mothers trying to ignore their inquisitive young. Keep an eye on the sea lions high up on the beach. When it's time to cool off in the water, rather than walking down the sand dune they just roll – it's a lot of fun to watch.
Read More : Find More Wildlife on Kangaroo Island
Facilities at Seal Bay
Seal Bay has a Visitor Centre which includes a gift shop and interpretive displays, toilets and plenty of parking. Food-wise, you'll need to bring your own snacks. There is a picnic and BBQ area at nearby Bales Beach. Seal Bay is on the south coast of Kangaroo Island so is quite often windy.
Even in summer, it is worth having a jacket on hand as the mornings can be brisk if there is a strong breeze blowing off the water. Don't be put off from going if the weather is average. The sea lions often come further up the beach when it is breezy making them even easier to watch.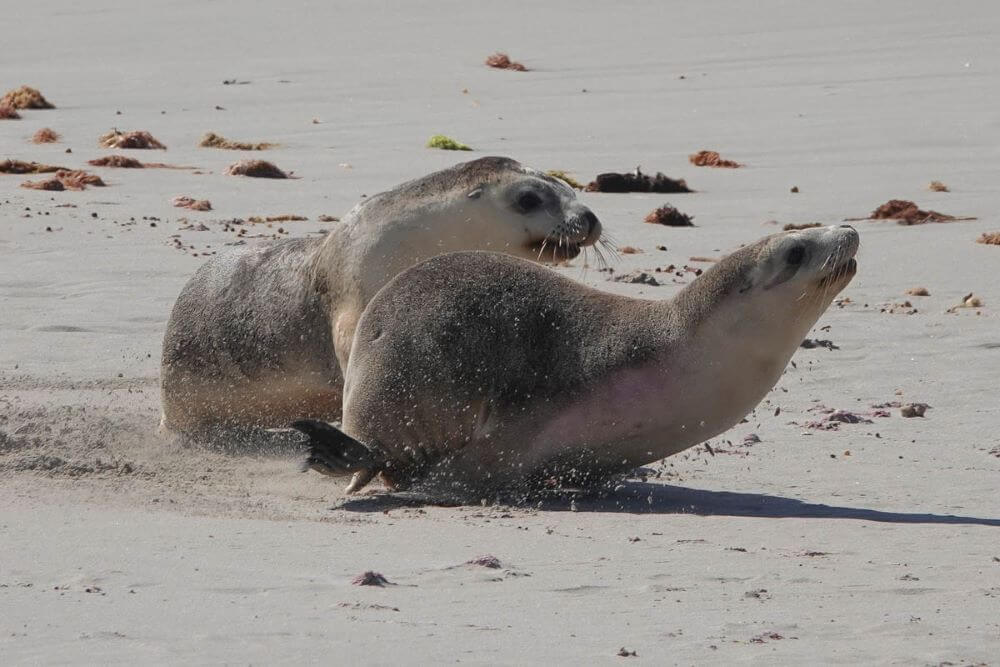 Viewing the Seal Bay Sea Lions
There are three options for seeing the Seal Bay sea lions. You can view them from a boardwalk, there is the Seal Bay Guided Tour or there is the Research Tour. We have done both the guided tour and boardwalk self-guided tour, either option is a great experience. If you do the guided tour, you can still go on the boardwalk for more sea lion watching.
Self-guided Boardwalk Tour
The cheapest way to view the sea lions is on the self-guided boardwalk tour. A 900m (return) boardwalk takes you across the dunes to a large viewing platform that looks back down the beach. There are several vantage points along the way which are great for not only spotting sea lions but also for taking in the wonderful coastal views. Look out for the whale skeleton as you make your way to the viewing area.
When you are deciding whether to do the boardwalk or the tour, you will probably wonder the same thing we did – will you still get a good view of the sea lions from the boardwalk? You sure will. There are sea lions everywhere. The sea lions stretch the length of beach and quite often get under the boardwalk and viewing platform to escape the wind.
You certainly won't be disappointed if you only do the boardwalk self-guided tour option. You can spend as long as you like on the boardwalk, and it is wheelchair friendly.
Seal Bay Guided Tours
If you are like us and can't pass up a chance to get close to wildlife, you'll enjoy the guided tour option. It is twice the price of the boardwalk self-guided tour. For the extra money you get 45 minutes with a ranger on the beach with the sea lions. You won't be weaving your way through them, but you will get as far onto the beach as you safely can. You won't have to worry about using the zoom on your camera, the sea lions will be right there.
Weather permitting, the tours run nine times a day beginning at 9.15. The tour groups are only small, so it is worth booking in advance if you want to do this as the guided tours are very popular. The advantage of the tour is you get down onto the beach – unless a sea lion is blocking your way. As our guide told us, when the weather is bad, the sea lions can come right up towards the Visitor Centre blocking paths and even access to the toilets.
As you walk down towards the beach, you can see tracks and sea lion-made shelters in the low vegetation on the dunes where they go to escape the wind. There are two sets of stairs onto the beach. For our tour, one was blocked by a sea lion sleeping right at the bottom step. The other stairs were free so we could get to the sand.
Full Day 4wd Seal Bay Tour – Reach out of the way 4wd locations, find sea lions, koalas, kangaroos & birds. This small group tour includes a light lunch, morning & afternoon tea.
Research Tour
If you want the ultimate Seal Bay experience, this is it. You can spend a bit under 2 hours with a senior ranger who takes you behind the scenes to get an insight into how the sea lion population at Seal Bay is looked after. These small group tours run at sunrise and sunset.
Senior ranges show you the equipment they use to monitor the sea lions, including scanners, and how the information they collect is fed straight into a research database. There is also plenty of time to get a bunch of super cute sea lion pictures. You must be at least 16 years old to do this tour.
Read More : Kangaroo Island Caravan Parks & Camping Guide
Seal Bay Day Tours
Book a full day Kangaroo Island Tour visiting Seal Bay, Vivonne Bay, Flinders Chase, Admirals Arch, Remarkable Rocks with plenty of seals, koalas, kangaroos, wallabies +
Things to do near Seal Bay
Seal Bay is near many of Kangaroo Island's best attractions. After you have spent a couple of hours watching the sea lions, you have plenty of time to visit some of these great spots. They feature more wildlife, spectacular hikes, and even a great spot to go for a paddle.
Visit Raptor Domain to get close up to Kangaroo Island's birds of prey – 13 minutes away
Walk, sand board or ride a fat bike on the dunes at Little Sahara Adventure Centre – 17 minutes away
Swim in the turquoise water at Vivonne bay – 20 minutes away
Paddle on still, dark Harriet River – 25 minutes away
See the birdlife at Murray Lagoon on the Timber Creek or Bald Hill walks – 25 minutes away
Go for an easy, moderate or tough hike through the stunning Cape Gantheaume Conservation Park – 30 minutes away
Take in the rugged coastal scenery at Admirals Arch or Remarkable Rocks in Flinders Chase National Park – 65 minutes away
Read More : Plan your Kangaroo Island Holiday Here
If you enjoyed this story you might also like:
Discover Emu Bay | Kangaroo Island Lighthouses | See Dolphins in SA
Like it? Pin it for Later…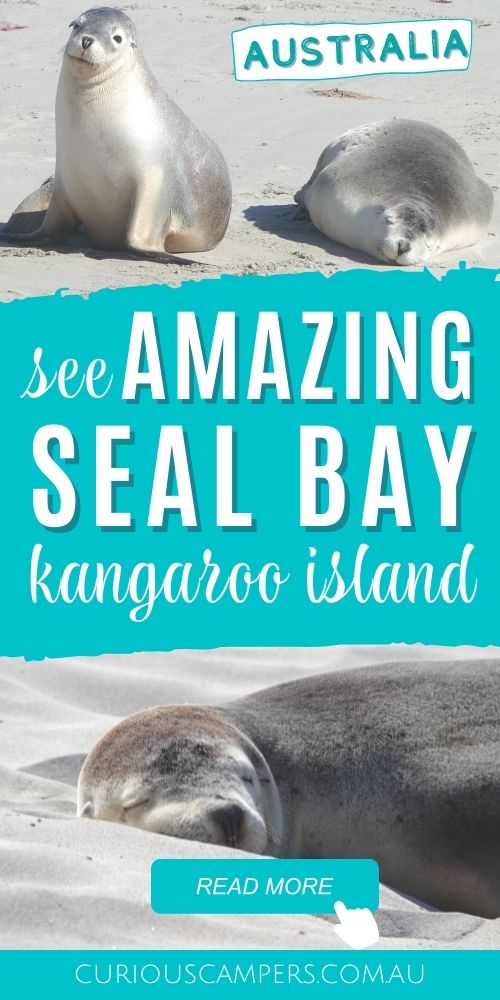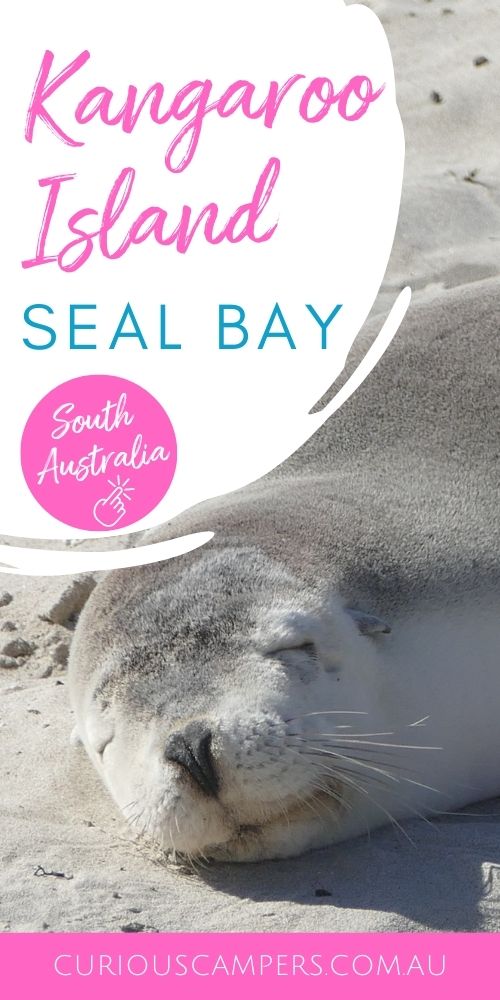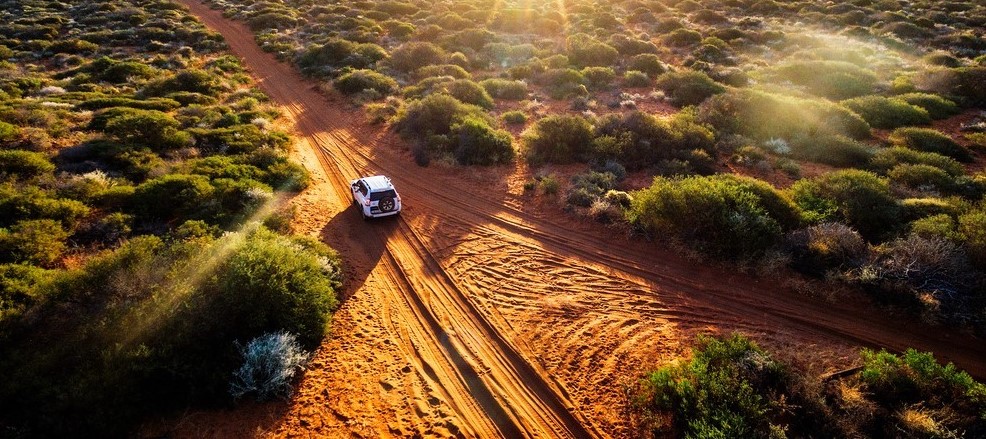 500 THINGS TO DO
Join our mailing list and receive our Free Top 500 things to do in Australia. If you love the Australian Outdoors download this list and keep it handy when you are planning a weekend away or a road trip around Australia.
Recent Posts