You can get up close to the Whyalla Dolphins as they follow the fishing boats into shore. While it might not be the best known dolphin experience, the Whyalla dolphins are well worth a visit.
Nat and I are no different to many people – we love dolphins. I don't know what makes them so likeable. Is it that they seem to have a permanent smile on their face? Perhaps it is their intelligence or playfulness. Or is it that they seem to choose to interact with us?
Disclosure: Please Note That Some Links In This Post May Be Affiliate Links, And At No Additional Cost To You, We Earn A Small Commission If You Make A Purchase. Commissions Go Toward Maintaining The Curious Campers Website.
Everyone Loves Dolphins
Whatever the reason, when there are dolphins around, Nat will have the camera out and seeing them will be the highlight of her day. I'm sure she'd learn to speak dolphin if she could. Given her fondness for them, it wasn't surprising that she knew about the Whyalla Dolphins.
We've seen the dolphins at Monkey Mia and Bunbury. We've kayaked with them in South Australia and been on dolphin tours, but this was the first I'd heard of the Whyalla marina dolphins. Nat, of course, was all over it. As we drove to the top of Eyre Peninsula, to snorkel with cuttlefish, she told me all about them.
Whyalla's Dolphins!
For years, they have followed recreational fishing boats into the marina in the hope of picking up some fish scraps. There are several stories of the dolphins forming bonds with some of the Whyalla locals.
With the waters at nearby Point Lowly full of cuttlefish, I wasn't sure how many dolphins would be around during our visit. But that didn't stop us staking out the boat ramp. We bought some hot chips and a drink, parked overlooking the water and waited for the next boat to arrive.
Read More :  Swim with the Giant Cuttlefish
Here they are!
Not long into our vigil a boat entered the marina. It was about halfway into shore when Nat leapt out of the car with the camera. It took me a bit longer to spot them, but sure enough, a couple of dolphins were swimming alongside the boat.
There was us, two or three other people and three dolphins. As the boat docked, the dolphins 'stood' with their heads out of the water watching the fishermen's every move. With no food forthcoming, they turned their attention to the other people on the jetty.
For several minutes they swam up and down the walkways with one eye out of the water seeing what was going on. They would often stop, lift their head out of the water and look you straight in the eye. They were so close and so obviously focussed on you it was quite confronting.
Read More : Swim with Dolphins in South Australia
So close you can touch them…
Their long curved mouths seemed to smile straight at you. You could see their eyes moving from person to person as they surveyed the jetty. Much like you do with your family pet, you found yourself talking to them, such was the attention it felt like they were giving you.
They were within in arms reach but of course you knew not to touch them. It was tempting to extend your hand and compliment the emotional connection you felt with a physical one. But at the same time, you knew that would be a breach of trust.
Nat was in dolphin heaven. I could see her fighting the urge to wrap her arms around one of them and give it a hug. It was either that, or she was trying to decide what the outcome would be if she jumped into the water with them. In the end, all she could do was fall even more in love with her favourite animal.
Read More : The Best Things to do in Streaky Bay
Whyalla Marina Dolphins
Where: Whyalla Marina in South Australia
Accessible from the Marina
COST – FREE
Bottlenose dolphins are a very social species, and will often work as a team to maximise their harvest. To hunt larger fish, the bottlenose dolphin will stun the fish by using its tail to throw the fish out of the water and catch the prey in its mouth. They swallow small fish whole, or break up larger fish by shaking them, or rubbing the fish on the ocean floor.
Bottlenose Dolphin calves are born in the water after a gestation period of one year and suckle for about 18 months. They remain with the mother for about four years. They are a long-lived species, with an extensive life span of up to 45 years.
Whyalla Accommodation
We stayed at the Sundowner Cabin and Tourist park. Set just outside the town centre the park feels clean, tidy and a great place for a few nights. The back gate leads through to the Sundowner hotel with accommodation and great pub meals. The park cabins had a little verandah which was perfect to hang out our wetsuits to dry.
If you enjoyed this story you might also like:
Head of the Bight Whale Watching | Nullarbor Drive | Streaky Bay Attractions
Like it? Pin it for Later…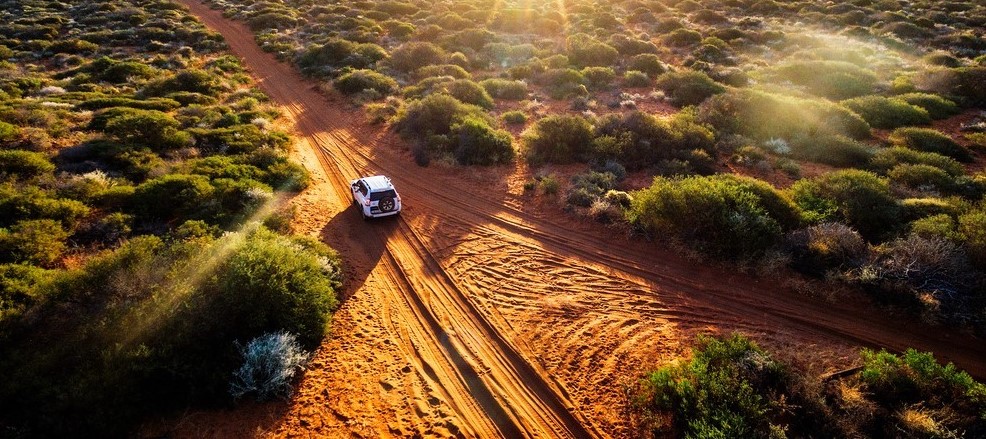 500 THINGS TO DO
Join our mailing list and receive our Free Top 500 things to do in Australia. If you love the Australian Outdoors download this list and keep it handy when you are planning a weekend away or a road trip around Australia.
Recent Posts