There are some amazing day trips you can do from Broome to explore this beautiful part of Western Australia. See the tidal cascades at Horizontal Falls, get a taste of Broome pearls at Willie Creek or Cygnet Bay and see incredible red cliffs and beautiful beaches at James Price Point.
In this guide of day trips from Broome we'll cover some of the big ticket tours you can pay to do, self-drive day trips from Broome and mention a few half day trips too. We'll let you how long the drive is and who will enjoy it.
Featured Image: Horizontal Falls © Tourism WA
Disclosure: Please Note That Some Links In This Post May Be Affiliate Links, And At No Additional Cost To You, We Earn A Small Commission If You Make A Purchase. Commissions Go Toward Maintaining The Curious Campers Website.
Broome Day Trips
Whether you are looking for a short drive and lots of activity or you don't mind a road trip to see the region, there are some great day trips from Broome. We have also included a few experiences where you get picked up from your accommodation.
Willie Creek Pearl Farm
🚙 Broome to Willie Creek travel time – It takes about 60 minutes to get to Willie Creek Pearl Farm from Broome. Take the sealed Broome Cape Leveque Road and look for the turn off on your left 25km from Broome. Follow Manari Road for 5km then turn onto Willie Creek Road for the last 7.5km. It is recommended only 4wd go out to Willie Creek Pearl Farm. There are transfers to Willie Creek from Broome if you don't have a suitable car to drive there.
❤️️ Who will like this? This is a family friendly day trip from Broome. There are children's activities on the tour and everyone will be fascinated by the pearl farming process.
Get an insight into one of Broomes oldest industries. You need to have a tour booked before you go out to Willie Creek Pearl Farm. The most popular option is the Willie Creek Pearl Farm Tour which includes a pearling masterclass, boat ride through the oyster farm, and seeing pearls being harvested. You even get to try on some pearl jewellery.
There are also options that include lunch, and you can drive yourself there or get picked up from your accommodation in Broome. You can even get a helicopter ride over the farm and Dampier Peninsula to see the region in all its colourful glory.
James Price Point
🚙 Broome to James Price Point – James Price Point is 60km from Broome. Allow around 60 minutes to get to James Price Point but the travel time will depend on the condition of the road. Take the turn off onto Manari Road from Cape Leveque Road. It is recommended you deflate your tires for the drive across the corrugations.
❤️️ Who will like this? This is a good day trip from Broome if you like a 4wd adventure and want to see some of that red cliff – turquoise water scenery.
As well as a camping area, James Price Point has spectacular red cliffs and a beautiful beach. The landscape is breathtaking, just taking in the views is great way to spend some time. You can also snorkel around the rock pools at either end of the beach, just keep an eye on those large tides Broome is known for. Since you are in the neighbourhood, you can also take a small detour to have a look at Quandong Beach on your way to or from James Price Point.
Cape Leveque & Dampier Peninsula
🚙 Broome to Cape Leveque travel time – it takes a bit over 2 hours to cover the 210km between Broome and Cape Leveque. Much of the road on the peninsula is now sealed but some roads will still require 4wd.
❤️️ Who will like this? The day trip to the Dampier Peninsula is full of history and stunning landscapes.
With the road to many of Cape Leveque's best attractions now sealed, it is much easier to get to this fascinating and beautiful part of The Kimberley. Stop at Beagle Bay and see the amazing mother of pearl alter in the Sacred Heart Church.
Take a tour of the Australia's oldest pearl farm at Cygnet Bay. Then at One Arm Point visit the Trochus Hatchery & Aquaculture Centre. You can also go wildlife spotting at Jologo Beach and Round Rock and take in the incredible views across King Sound and the Buccaneer Archipelago.
Taking a day tour from Broome is a relaxing way to look the Dampier Peninsula around and get an insight to the culture and history of the local Bardi Jawis people.
Broome Fishing Charters
🛥️ Getting to your fishing charter – Depending on which operator you use you can get a hotel pick up or you might have to get yourself to the Entrance Point boat ramp or Gantheaume Beach
❤️️ Who will like this? This is a day trip or half day trip for anyone who wants to hook onto a big fish
If you like to wet a line, then a fishing charter in the pristine water off Broome is a must do day trip. There is no shortage of operators. Phat Time Fishing, Broome Fishing Charters, Absolute Ocean Charters can all get you onto some fish. There are reef and sport fishing options. There are a huge range of target species on offer including coral trout, barramundi, red and golden snapper, tuna, mackerel, giant trevally, queenfish and sea perch to name just a few.
Catch a Kimberley Mud Crab
🚙 Getting to the mud crabs – This is a day tour that departs from Broome, and you can be picked up from your accommodation
❤️️ Who will like this? This is a fantastic tour if you want to have a unique Broome experience. You will get muddy, and you will eat what you catch so keep that in mind
This isn't a Broome day trip as such, but it is a 5 hour long tour that will take the best part of a day. You spend your time around Roebuck Bay stepping through the mud in search of enormous and much sought after Kimberley Mud Crab. Outside of the huge robber crabs on Christmas Island, you won't see a bigger crustacean! You'll learn everything there is to know about finding the crabs, you have a go catching them and get to enjoy your catch at the end of the tour.
Broome Bird Observatory & Red Sand Beach
🚙 Broome to the Broome Bird Observatory – The Broome Bird Observatory is 28km from Broome. Take the signed turn off onto Crab Creek Road and the observatory. It is a sealed road initially but becomes a dirt road. The condition of the dirt road can be poor, so it is recommended for 4wd only. If you have booked a tour, pick ups are available from Broome
❤️️ Who will like this? This is a day trip for nature lovers, wildlife photographers and serious bird watches
While you can venture out to the Bird Observatory on your own for a look around, going on one of their tours is the best way to see some of the over 300 bird species seen around Broome. The schedule of tours covers different habitats at the observatory and includes the Shorebirds, Mangrove and Bush and Plains Tours. If you are serious about your birding, you can stay in basic facilities to do more than one of the tours.
Looking around on your own, have binoculars, cameras and plenty of water handy. Just a little further around the bay you get to the eye-popping Red Sand Beach which is worth a look. The Broome Bird Observatory website is a great source of information for how to get the most of your time at the observatory. If you are not on a tour, the site is open from 8.00am – 4.00pm. The track there can close during the wet season.
Day Tours from Broome
The Kimberley has some of Australia's most dramatic and spectacular landscapes. And Broome is the perfect base to see them. These are big ticket landmarks with price tags to match, but if you want to tick off some bucket list experiences, Broome is the place to do it.
Horizontal Falls
🛩️ Broome to Horizontal Falls – depart from Broome
❤️️ Who will like this? This is a day trip everyone will love, the scenery is amazing and getting to it is a huge adventure
The flight out to Talbot Bay in the Buccaneer Archipelago and the boat ride through the Horizontal Falls is a bucket list day tour for lots of travellers. It's easy to see why. The scenery from the plane is jaw dropping and the ride through the 'falls' as the huge 10m tides move through gaps in the McLarty Range is an incredible experience.
We couldn't come at the price for a family of four when we were in Broome, but it is on our list to do once we can get up there without the kids (sorry guys!). You can either fly over the falls or land and do the boat ride through them. Getting on the water is the ultimate experience, landing in the seaplane would get things off to an exciting start and it gets better from there. Half day, full day and overnight tour options are available.
Broome to Horizontal Falls Half Day Adventure – Ride a jet seaplane to Talbot Bay. Aboard the fastest boat in Kimberly, splash through the narrow, cliff-wrapped cataracts of Horizontal Falls with an expert skipper, and then cruise through the bays and creeks of the remote bay. An onboard barbecue lunch & scenic return flight to Broome
Fly Over Horizontal Falls Tour – Fly over Horizontal Falls, King Sound and Buccaneer Archipelago, Cape Leveque, James Price Point & lunch at Cygnet Bay Pearl Farm
Ultimate Horizontal Falls Luxury Stay – The only tour that guarantees the experience of viewing the Horizontal Falls on both an incoming and outgoing tide! Scenic seaplane flight, helicopter flight over the Horizontal Falls, fast boat rides through the Horizontal Falls + a guided fishing tour. Meals onboard our luxury houseboat, with the spectacular Talbot Bay and overnight accommodation in a secluded area of the bay
Mitchell Falls Scenic Flights – Wet Season Only
🛩️ Flights leave from Broome
❤️️ Who will like this – If you want to tick off some of Australia's best natural landmarks this the day trip for you
This scenic flight option covers two of the Kimberley's best attractions. You get to see the Horizontal Falls from the air then make your way to the incredible Mitchell Plateau and see the Mitchell Falls. You can only see Horizontal Falls by air and unless you have a 4wd and an adventurous spirit, Mitchell Falls can also be tricky to get to. But you can see them both on this day trip.
There are wet season and dry season options for this grand tour of the Kimberley which also includes a stop at Beagle Bay or the Mitchell Plateau (depending on the season). These small group tours are the sort of travel experience you remember for a lifetime.
Mitchell Falls Explorer – Wet Season – Marvel at the incredible landscapes of the Kimberley including Horizontal Falls, Mitchell Falls, and Montgomery Reef on this once-in-a-lifetime scenic "flightseeing" trip from Broome includes lunch & snacks
Bungle Bungles – Purnululu National Park
🛩️ Flights leave from Broome
❤️️ Who will like this? This is not a cheap day trip from Broome but if you have the Bungle Bungle Ranges on your bucket list and getting there on your own isn't an option this is a fantastic opportunity.
We have done a flight over the Bungles from Kununurra and apart from a bit of air sickness in our family (author included) it was an incredible sight. What we didn't get to do was land and look around the domes which you do here.
This day trip from Broome gives you a bird's eye view of the striped domes which is a great way to see them. You then land and get a tour through Cathedral Gorge. With transfers, breakfast and lunch taken care of and experienced guides you can relax and enjoy this once in a lifetime experience.
Bungle Bungle Explorer – start with a scenic flight above the turquoise coastline and the inland ranges to East Kimberley. Land at a remote airstrip an indigenous guide will take you on a short hike to Cathedral Gorge and a lookout spot. Return to Broome by air
Bungle Bungle Day Trip from Broome – Fly, 4WD, Walk – Fly to Purnululu National Park and land there to see the Beehive Domes and Cathedral Gorge up close. You'll also pass over vast plains, Halls Creek, and the Windjana Gorge
Half Day Trips from Broome
If you don't have a full day to spare, check out these activities to do in Broome:
Places to Stay in Broome
Liked it? Pin it for Later…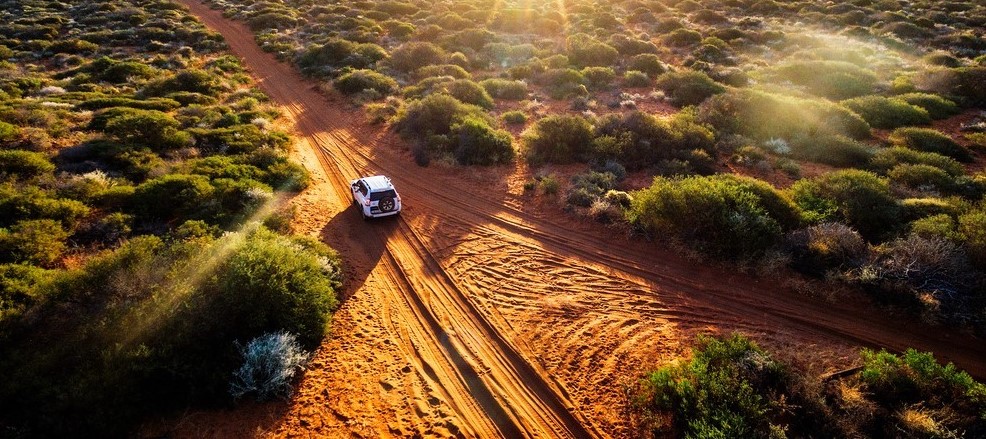 500 THINGS TO DO
Join our mailing list and receive our Free Top 500 things to do in Australia. If you love the Australian Outdoors download this list and keep it handy when you are planning a weekend away or a road trip around Australia.
Recent Posts