For a vast majority of people, mention the Cocos Islands and they will struggle to place them on a map. This tropical island paradise sits about 3 hours northwest of Exmouth by plane, is closer to the equator than Darwin and nearer Indonesia than Australia. Cocos Islands is a coral atoll, a ring of islands with white sandy beaches fringed by coconut palms and the brightest blue turquoise water you have ever seen.
Cocos Islands is as remote as it is beautiful, as undeveloped as it is unknown and as quirky as any tropical town you care to mention. If you think the tropical north has its own way and time for going about things, then double that to get an idea of how life ticks by on the Cocos Islands.
Disclosure: Please Note That Some Links In This Post May Be Affiliate Links, And At No Additional Cost To You, We Earn A Small Commission If You Make A Purchase. Commissions Go Toward Maintaining The Curious Campers Website.
Is the Cocos Islands worth visiting?
A Cocos Island Holiday won't be for everyone. If you come to the Cocos Islands looking for 5 star accommodation, fine dining and the attractions and 'mod cons' of a busy city, a Cocos Island holiday might not be for you.
However, if quiet and undeveloped sounds good, if an unspoilt tropical oasis is your jam, and if going with the flow is how you roll, you will love the Cocos Islands. They have a small – very small – country town vibe. Your activities revolve around the exquisite lagoon whether they be snorkelling, diving, fishing, parasailing, or just relaxing under a coconut palm reading a book while inhaling the frangipani infused air.
Lay of the Land
Often referred to by their full name, the Cocos Keeling Islands are the remnants of an extinct volcano. There are 27 islands in the group of which only 2 have settlements. The main island for travellers is West Island. Here you will find most of the accommodation, eateries, shops and the airport. You'll be based here and most of your activities will be on West Island or accessed from West Island.
The other significant island in the group is Home Island. It too has a settlement – it is home to a 600 strong Malay Community. Visiting Home Island is one of the activities to include on your Cocos Island things to do list. The other main island is Direction Island. A place of great importance during World War 2, Direction Island is now a day trip destination and has one of the most beautiful beaches in Cocos.
Where is Keeling Island?
Despite the Island territory generally being referred to as the Cocos Keeling Islands, you likely won't go near Keeling Island. It is 40km from the Cocos atoll and there are no regular tourist trips out there. Today North Keeling Island is a national park, bird haven and mostly only visited by national parks staff.
Even though Keeling Island is beyond the reach of most visitors, it is worth noting that it was Captain William Keeling who discovered and named both Island groups in 1609.
Getting to Cocos Islands
For anyone living east of Western Australia, getting to Cocos Keeling is a bit of a hike. First you need to get to Perth. Flights then go from Perth to either Cocos Island via Exmouth and on to Christmas Island or they do the island hop in the reverse order. There are two flights each week leaving on Fridays and Tuesdays both with Virgin Airlines, and each flight makes the journey in a different order.
Getting to Cocos Islands is where the Cocos quirks can start. First, it is not unheard of for a flight to be cancelled – this is usually due to the weather at the Cocos end. Also, from talking to people on the island, the order of the flight can also change. You might think you're going to Cocos via Exmouth but sometimes they swap the order, and you get a stopover in Christmas Island first.
Cocos Island Holiday FAQ's
Packing list
Packing for Cocos Islands
Cocos Island has a tropical climate so packing involves plenty of lightweight, cool clothing. But that is not where the challenge for packing for Cocos Island comes in. Slightly more common than flights being cancelled is not all your luggage arriving. We were advised to have some clothing in our carry-on luggage along with any essentials.
When you check your bags, depending on how crowded the flight is, if you have multiple pieces of luggage you may need to choose one bag as your priory piece. We were told to be aware but not alarmed, all our luggage arrived but we have since heard stories from people who were not so lucky.
Weather
Cocos Islands Weather
The temperature in Cocos Islands range from a minimum of 24 to a high of 29 degrees. It is always quite humid but persistent trade winds make the humidity much more bearable. The wind does ease from October and lessens through to February, as the wind drops, the more muggy it gets – and February can be pretty uncomfortable. Rainfall is also highest from January to April. The best time to visit Cocos Island is from May to October.
Passport?
Do you need a passport?
You do not need a passport to enter Cocos Island, a current driver's license is enough to get you in.
Duty Free
Can you do duty free shopping?
Even though you don't leave Australia, you can buy duty free on the way in and out of Perth Airport, the flights leave from the international terminal.
Cash or Card?
How do you pay for things in Cocos Islands?
Cocos Island is an Australian territory so uses Australian dollars. It's useful to have some cash for your visit here. There are services like the ferry and some honesty box shopping arrangements where you will need notes and coins. There is an ATM at the Visitor Information Centre. But for most places – shops, restaurants and tour providers you can tap a card.
Travel Insurance?
Should you get travel insurance?
It is worth getting travel insurance if you are going to Cocos Islands. Flight cancellations are not unheard of on the Cocos Island run and while flight cancellations aren't that unusual in Australia, it could be a few days before the next flight if a relief flight is not put on. Having insurance gives you peace of mind for expenses relating to accommodation, connecting flights or any other unexpected mishaps.
The trick is, there was some confusion with some insurance providers whether Cocos is domestic or international travel. In the end we used Covermore Insurance. They were good value and easy to deal with.
Wifi + Phones
Wi-Fi & phone signal
Feel like a digital detox? Then Cocos Island is your place. There is no phone signal here, and only limited Wi-Fi. You can buy a Wi-Fi pass which works at select hotspots around West Island. You won't be doing much with it, sending messages and Googling is about all it can handle but at least, if you need to, you can stay in touch with the outside world.
Facebook Group
Cocos Keeling Facebook Group
If you are thinking of going to Cocos, you really should join this Facebook Group. Not only does it have shoutouts asking anyone coming across to bring whatever someone has recently run out of, it is also the best way to get up to date information on dining and tour options. Tour operators often post to advertise if they have spots available for a tour or if something, for some reason has been cancelled. The group is an excellent way to help plan your trip, we found it invaluable.
Arriving in Cocos Islands
Arriving in Cocos Islands is a unique experience. The runway occupies the middle third of West Island. On one side of the runway is much of the housing and business on the island, on the other side is the Cocos Island Golf Course.
You get off the plane and walk across the tarmac to an open air shelter where you are met by Australian Federal Police. Once all the new arrivals are in the shelter you get a welcome and run down on Cocos Island life. You're told your phone won't work and learn about the large first aid kits and UHF radios that are scattered at points around the islands in case of an emergency.
The road rules are explained. Speed limits around the island range from 30 – 50 kph and are enforced. At the end of the talk, we are invited to (hopefully) retrieve our baggage from some trolleys wheeled under the shelter during the welcome. We panicked when neither of our bags were there, thankfully two more trolleys appeared with our bags.
Finally, you are invited to go through the quarantine check point where, frankly, if you are not carrying food, you are viewed with more suspicion than if you have a shopping trolley full of stuff to declare.
Facilities on Cocos
There aren't a lot of shops of West Island. The food co-op, community pub, souvenir shop and Information Centre are all just a couple of minutes' walk from the airport. There are a few office supplies in the Information Centre too, but that is about it as far as shops go.
Eating on Cocos Island
There is a reason you see so many people bringing their own food here. The Co-op supermarket has a small range – if you live on fruit and vegetables, you could find the going pretty challenging here. The main places to eat are the Airport Café – also known as Salty's Grill and Bakery, Saltmakers by the Sea which is a restaurant and the Tropicana which serves Malay-style food.
Different things are open on different days and at different times of days. Given how fluid the opening hours are, your best bet is to get the dining guide from the Information Centre when you arrive. Salty's and Saltmakers both do great food – just be aware you will paying a fair bit for it.
Drinking on Cocos Island
If you are looking for a holiday spot with a busy nightlife, this isn't the place. There is one drinking hole – the Cocos Club which, like most shops on West Island, is right next to the airport. It is a nice spot, the drinks are reasonably priced and the crowd there are always up for a chat. It can on occasions run out of some supplies, for our trip it was white wine.
Do you need a car?
While West Island might only be 10km long, and the airport, shops and most accommodation are all within walking distance, it is still worth having a car to get around. Car hire was included in the package we got, and we drove every day whether it was to either end of the island to go snorkelling or getting to the ferry wharf. If you plan a trip a Cocos and want a car, book in advance as there are a limited number of hire cars on the island.
Things to do on the Cocos Islands
To be perfectly honest, you won't be rushed off your feet getting to all the activities on the Cocos Islands. If you are there for a week, you will have plenty of downtime to relax and unwind. Most attractions revolve around the water whether it is snorkelling, wildlife watching of kite surfing.
Snorkel & Dive
One of the best things to do on the Cocos Islands is snorkelling or diving. The water is warm and clear and there is abundant marine life swimming around the near shore coral reefs. The best snorkelling spots around West Island are Trannies Beach and Pulu Maraya Island near Scout Park. The Rip on Direction is also an amazing snorkelling experience. At all three spots you'll see colourful tropical fish and bigger critters like reef sharks, giant cod, turtles and eels, it is a lot of fun.
We have a comprehensive Cocos Islands Snorkelling Guide you can read here.
You can also read what to expect at the incredible Rip Snorkel on Direction Island, the day trip there is a must do when you visit Cocos.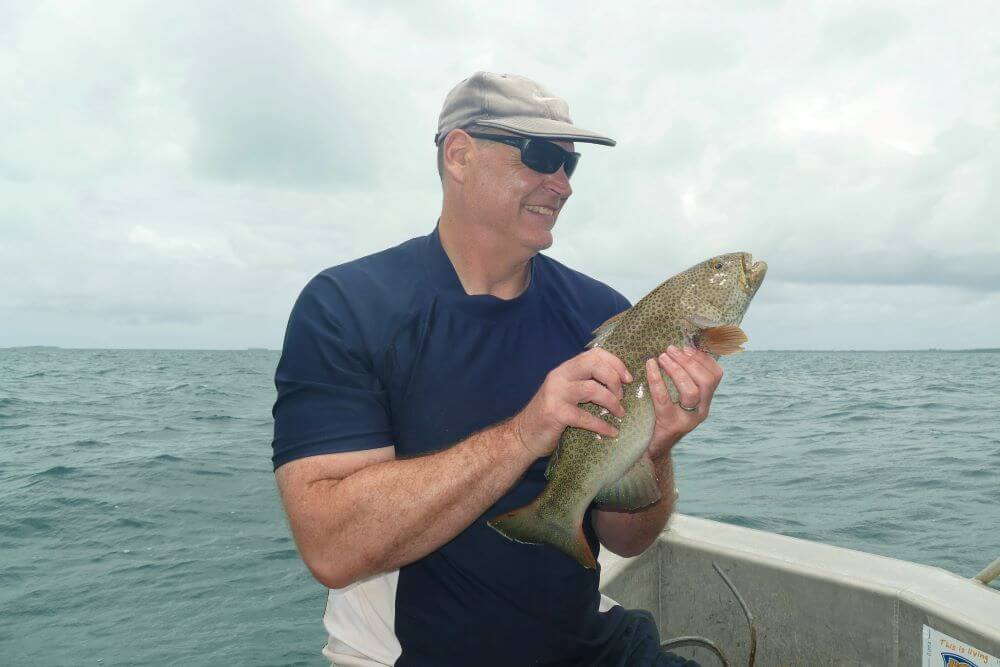 Fishing
There is no shortage of great fishing inside and outside the lagoon. Coral trout, giant trevally, tuna, sailfish, wahoo and the lightning fast bonefish are all target species. Cocos Keeling Island Sportfishing are the team to contact if you want to wet a line.
Kite Surfing
With steady trade winds, crystal clear water and beautiful beaches, Cocos Island is a world-renown spot for kite surfing. If you're up for an adventure, give it a try.
Motorised Canoe Tour
This is one of the most popular tours on West Island. The guided tour sees you at the controls of a canoe with a small outboard motor attached. It is a great way to zoom around the lagoon. You start with a breakfast on a deserted island, then visit several islands doing everything from counting critically endangered blue tailed skinks to husk and drink fresh coconut milk, and snorkelling around Pulu Maraya Island.
Direction Island Trip
Direction Island is on the opposite side of the lagoon to West Island, a ferry goes there twice a week. It not only has one of the most beautiful beaches you'll ever see – Cossies Beach – but it is also home to The Rip snorkel. Being pulled along through a coral-filled valley by the current is an amazing snorkel.
Read our full review of the day trip to Direction Island here.
Home Island Trip
Besides West Island, Home Island is the only other inhabited Island in the group. There is a 600 strong Malay community there, it is also where the former owner of the islands, the Clunies-Ross family, are based. On a visit to the island, you can see the old Clunies-Ross estate – Oceania House, there are a couple of gift shops, and a small museum. A highlight of the visit here is Dinner at the Seafront Restaurant, the local food is amazing.
Cocos Coconut Farm Tour
Because of the poor soil, not a lot grows on Cocos Islands – except coconuts. The story of one mans mission to make a viable business out of the abundant coconuts here is fascinating and told in laconic style by the man himself, Tony Lacy. You'll need to check at the Information Centre when the tours of the coconut farm run – they are generally on once or twice a week, but it's worth doing to hear Tony's story of resilience and to taste some amazing coconut fare.
We promise, once you have tried freshly pressed coconut cream – made as you watch – you will never think the same of the watery stuff you get in the can. The fresh cream is unbelievably rich and tasty!
The Big Barge Art Gallery
Located inside an old wooden boat – or barge – is a gallery and café. Open for a few hours a couple of days a week, this is a nice spot right on the ocean side of the atoll. Much of the locally produced art is made from recycled material washed up on the beach (and sadly there is no shortage of that). There is an amazing colour coded collection of the raw material back towards the main house. The café does nice juices and coffees, sitting up on the barge or under the coconut palms is the perfect way to spend an hour or two.
Wildlife Watching
As well as the brilliant snorkelling there is a bit of other wildlife you can spot. Go to any beach or anywhere near a beach or water and you'll see all kinds of crabs. The hermit crabs are great, they come in all sizes and shapes of shells. At high tide, walk along the sea wall opposite Saltmakers Restaurant and you'll see lots of turtles close to shore along with plenty of small reef sharks.
There is plenty for bird watchers too. Besides the beautiful white terns and the small rails running around the place, Cocos Island is also a rest spot for many migratory bird species with the islands being one of few rest stops between Southeast Asia and Australia.
Doing Nothing
If you just want somewhere to relax and wrap yourself in warm, tropical air as you listen to the rustle of coconut palm fronds, this is the place. Scouts Beach, the Sailing Club, and Trannies Beach are all great spots for a picnic and ocean views. But there are also little spots where you can take in lagoon views up and down West Island. Just BYO hammock – check out the extremely portable Nakie Hammock – grab a book and relax.
Cocos Island Holiday Accommodation
There is no luxury accommodation on Cocos Island. The biggest offering is the Cocos Beach Resort. It has beautiful ocean views, but it is not multi star offering! That said, it is roomy, neat and tidy and a good base to explore the place. If you are after a little more comfort, there are a range of bungalows and guest houses available on West Island. We stayed at Cocos Castaway which was lovely self-contained accommodation.
If you enjoyed this post….
Like it? Pin it for Later…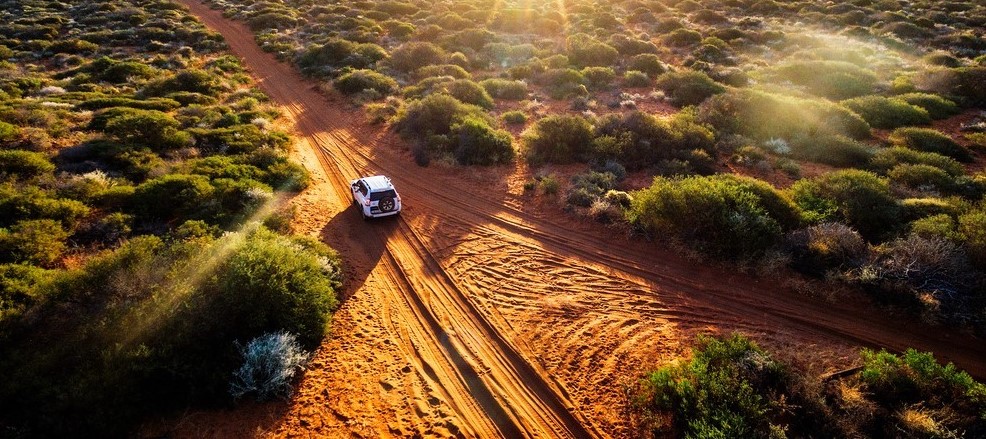 500 THINGS TO DO
Join our mailing list and receive our Free Top 500 things to do in Australia. If you love the Australian Outdoors download this list and keep it handy when you are planning a weekend away or a road trip around Australia.
Recent Posts