Exmouth on Western Australia's Coral Coast is the perfect base for exploring the largest fringing coral reef in the world – Ningaloo Reef. Read our Exmouth Snorkelling Guide to find out where to snorkel, what you will see and what you need to look out for.
Disclosure: Please Note That Some Links In This Post May Be Affiliate Links, And At No Additional Cost To You, We Earn A Small Commission If You Make A Purchase. Commissions Go Toward Maintaining The Curious Campers Website.
Getting to Exmouth
Exmouth is 1250km from Perth at the northern end of the region known as the Coral Coast. There are regular flights to Exmouth from Perth. You land at Learmonth which is a 30 minute drive from Exmouth. If you fly into Exmouth, we recommend you hire a car as you will be doing a bit of driving.
Driving from Perth to Exmouth is a great road trip with towns like Jurien Bay, Geraldton, Kalbarri, Denham and Coral Bay providing plenty of fantastic places to stop along the way. If you do drive, allow 7-10 days to see some of the sights along the way.
Port Headland to Exmouth – 8 hours 15 minutes, 776km
Karijini National Park to Exmouth – 7 hours 50 minutes, 640km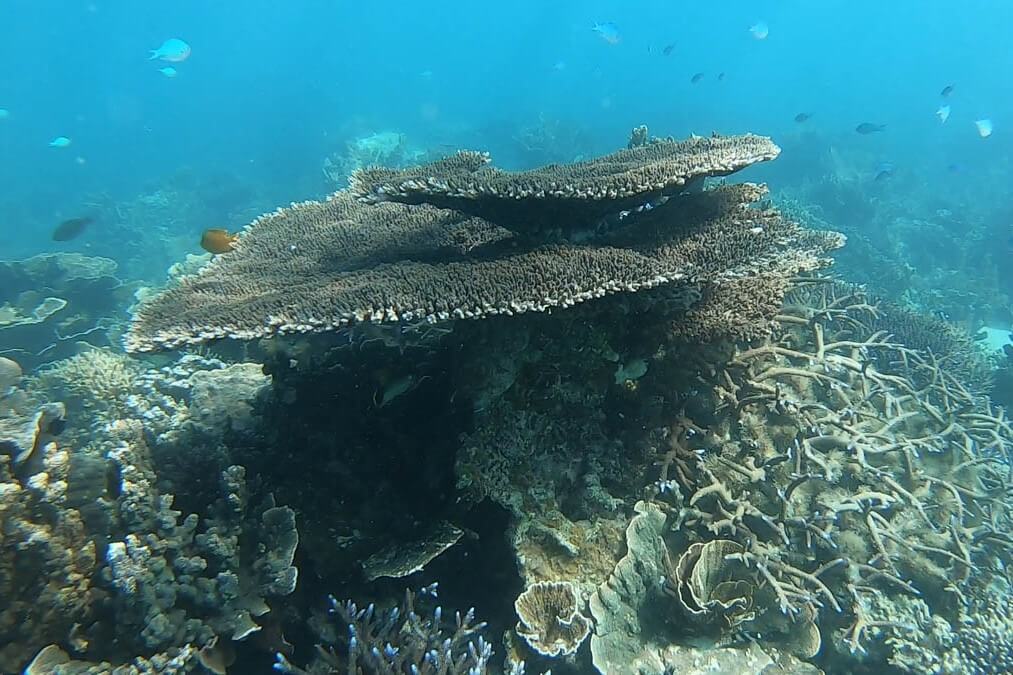 Exmouth Snorkelling FAQ's
Exmouth to Ningaloo Reef
Getting from Exmouth to Ningaloo Reef
What some people don't realise is that Exmouth and Ningaloo Reef are on opposite sides of the Exmouth Peninsula. Exmouth is on the eastern side; Ningaloo Marine Park is off the west coast of the peninsula along the Indian Ocean coast and is part of Cape Range National Park.
Many of the most popular snorkelling sites are 50 minutes from Exmouth so if you're planning to do a lot of snorkelling, consider staying on the west side of the peninsula or you'll be doing a lot of driving. It's a nice enough drive, but you can save half that time by staying in one of the beachside campgrounds or at Yardie Creek Homestead.
Snorkel from the Beach?
Can you snorkel off the beach at Ningaloo?
Yes, you can snorkel on Ningaloo Reef from the beach. This is one of the best things about snorkelling at Ningaloo, you don't have to book a cruise out to packed pontoon, in many places like Turquoise Bay and the Oyster Stacks, the reef is just metres from shore.
Do I need a Wetsuit?
Do I need a wetsuit in Exmouth?
If you are a southerner like us, you'll find the water temperature in Exmouth lovely year round. Water temperatures across the year range from 26 in summer to 22 in winter. If you are in Exmouth between November and March some kind of covering will protect you from the sun. In the cooler months, we find a shortie wetsuit lets you stay in the water for as long as you like. It comes down a bit to your cool water tolerance.
Is it safe?
Is it safe to swim and snorkel in Exmouth?
Exmouth and Ningaloo Reef is generally a safe place to swim. It is far enough south that stingers are rarely if ever seen in stinger season between October and May. There are sharks on Ningaloo Reef – but they're generally not the type you need to worry about. Small black tip and white tip reef sharks are a common sight, and they will go out of their way to avoid you. It is also rare for dangerous sharks to come into the shallower snorkelling area.
Coral Bay or Exmouth?
Is Snorkelling better in Coral Bay or Exmouth?
Coral Bay is 150 kilometres south of Exmouth and is another amazing spot for exploring Ningaloo Reef. The question often comes up, is Coral Bay better than Exmouth?
What Coral Bay has going for it is its location. The accommodation in Coral Bay is a 5 minute walk to the water. There is an amazing drift snorkel there and snorkelling in the bay is great too.
However, if we have to choose a favourite, we lean to Exmouth. Although there is a bit more driving, we like that there is more variety in the locations up and down the coast. In the end, neither location will disappoint. They both offer some of the best shore based snorkelling in Australia.
Read More : Snorkel Ningaloo Reef at Coral Bay
Where to Snorkel in Exmouth & Ningaloo Reef
Bundegi Beach
Bundegi Beach is only 10 or 15 minutes north of Exmouth and it is a popular swimming, fishing and 4WDing spot. You can snorkel here too although it is not on the reef proper. Off the beach you won't see the number and variety of fish and marine life here that you will in other snorkelling spots.
If you have a kayak there is a more rewarding snorkel on offer. Launch from Bundegi Beach and paddle 3.5km south to a couple of mooring points in the Bundegi Sanctuary Zone. Go either side of high tide so the reef is not exposed and allow a couple of hours to both paddle and snorkel.
Read More : More fantastic things to do in Exmouth
Turquoise Bay
Turquoise Bay is one of the best known and most popular Exmouth snorkelling spots. Turtles, rays, reef sharks, colourful fish and spectacular hard corals, they are all here metres from shore. In theory there are a couple places you can snorkel at Turquoise Bay.
The first is in the bay itself – and why wouldn't you? It is stunning. It isn't called Turquoise for nothing and the water is beautifully inviting. The only problem is, there isn't much coral there. You'll still see fish and rays buried in the sand and for an easy, picturesque snorkel for youngsters it's okay. The bay faces north so it can offer some protection from the wind.
If you want to see the best of Turquoise Bay, you want to do the drift snorkel. From the carpark walk south along the beach as far as you feel like drifting back. It is about a 50 – 100m swim out to the coral but once you are out there, the prevailing current will push you back towards the bay and carpark. We loved this snorkel. There was a huge variety of fish and marine life to see.
The one thing to pay attention to at Turquoise Bay is the current that kicks in at the end of the drift. There are plenty of signs warning you about it and it is a real thing. You should end your drift before you get to the bay, or you can find yourself getting swept onto the outer reef. The trap is that you are following the coral but as you near the bay the coral gets further from shore. Then, before you know it, you are being pulled out to sea so be careful!
Half Day Turtle Tour on the Ningaloo Reef, Exmouth – Who doesn't love turtles? Join one of the best Exmouth snorkelling tours as we search for these beautiful creatures and more from both in and above the water. Snorkel the UNESCO-listed Ningaloo Marine Park Explore the stunning coral gardens, shipwrecks, and marine life
Oyster Stacks
Okay, the Oyster Stacks. Everyone we talked to about snorkelling in Exmouth said we had to do the Oyster Stacks. Our hopes were high, we looked forward to doing it, but this was not our favourite snorkel. To be fair, conditions were not great but more on that shortly. What are the Oyster Stacks?
This bit of the coastline has 4 or 5 large rocks covered in oysters. The oyster-covered mounds are tall enough and sharp enough that snorkelling here is only allowed when the tide is above 1.2m. This means there is a window of a couple of hours either side of high tide when you can snorkel here. On some days snorkelling is not permitted at all because the tide does not get high enough. There is signage at the Milyering Visitor Centre and at the Oyster Stacks saying when you can snorkel.
Because you have a set time to snorkel it can be busy and it was for our visit. It was also a bit breezy and a bit wavy which made getting in over the rocky shoreline quite awkward. We found a small patch of sand further up where we could get out easily. Footwear to get over the rocks to the water is a good idea for here.
The snorkelling had the potential to be fantastic. Between the Oyster Stacks and the coral there are plenty of fish to see – but the water was bumpy, surgy and full of people, so it was hard work. If you can get here on a calmer, quieter day this would no doubt be a fascinating place to explore but otherwise the Oyster Stacks can have its challenges.
Lakeside Sanctuary Zone
This is a fantastic snorkelling spot, one of our favourites. You take the same turn off as you do to get to the Milyering Visitor Centre off Yardie Creek Road. Drive beyond the Visitor Centre and you'll get to the Lakeside Snorkelling Area carpark. Lakeside beach is close to the carpark, but that is not the main attraction.
To get to the sanctuary zone you need to walk or wade across a small lagoon and continue south along the beach. In 5 or 10 minutes you will see the first of 2 yellow signs that mark the sanctuary zone. There are two corresponding yellow buoys in the water that show the outer limits of the sanctuary and in the marked square there is some great snorkelling.
Maybe because of the walk to get there, but this place was much quieter than Turquoise Bay. In fact, we had the place to ourselves when we arrived at 9.00am one morning. There were rays everywhere. Nat would be waving to come and see a turtle or octopus, I'd be waving at her to look at potato cod or reef shark, there was snorkelling treasure everywhere! At the end of our lengthy snorkels, some other swimmers said they had seen two dugongs further out as well.
We loved it here so much we did this site twice. It is not a drift snorkel; it is a matter of swimming between the many coral bommies. There were no currents to worry about here either. At the end of the swim, the walk back to the car was the perfect chance to talk about everything we had seen.
Lagoon Explorer – Ningaloo Reef Full-Day Kayaking and Snorkeling Adventure – Spend a day kayaking and snorkeling around the coral reefs of Ningaloo Marine Park on a full-day tour from Exmouth. See an abundance of marine life such as turtles, rays, reef sharks, colorful fish and the occasional dolphin or dugong. Your tour includes morning tea, lunch, snacks, snorkeling and kayaking gear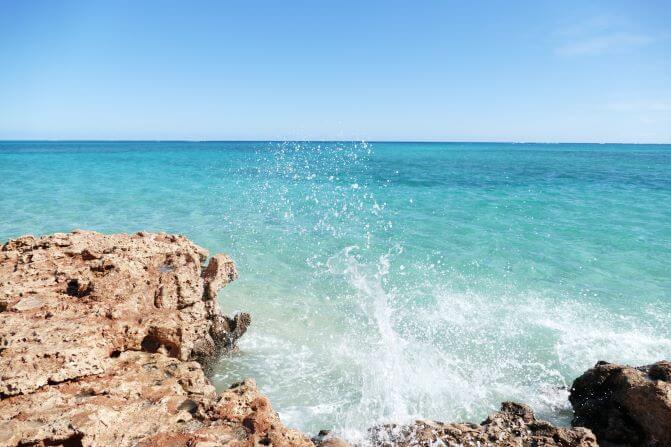 Osprey Bay
Osprey Bay and nearby Sandy Bay don't pop up at top of Exmouth snorkelling lists, but they are worth a look. You get to Osprey Bay through the campground and the easiest access point to the water is by the boat ramp. Conditions were deteriorating by the time we made it to Osprey Bay, but we pressed on after reading that is was a good turtle spotting site. Sure enough, as we stood there looking at the increasingly lumpy water, one swam by not 5 meters from shore.
We quickly got in but of course failed to spot anything else. The inner bay has more sea grass than reef, but on a good day is still home to lots of fish and turtles. There is another great option here if you have a kayak. You can follow the kayak trail around the Osprey Bay Sanctuary Zone. It is about a 3km paddle and along the way there are two mooring points where you can tie up and snorkel on the reef.
Sandy Bay
Sandy Bay is next door to Osprey Bay, you could walk there in 10-20 minutes, or you can drive from the Osprey Bay campground. We had a couple of locals suggest Sandy Bay to us as a spot where you never know you'll see, but you'll always see something. It is also a popular kite surfing and sail boarding spot so yes; the breeze can get up here. That aside, and whether you see much in the water or not, it is a beautiful beach and generally quieter than Turquoise Bay.
South Mandu Beach
One half of the Curious Campers team loves checking out accommodation that we can never afford to stay in. This led us to have a sneaky look at Sal Salis Ningaloo Reef Safari Camp. When the wistful gazing at the eco-luxe safari tents was over, we noticed the reef. It is stunning and anyone can swim there, look for the South Mandu Beach turn off from Yardie Creek Road.
You can see why there is luxury accommodation here. The reef is metres from shore in shallow turquoise water that laps onto a bright white sandy beach. Being so close to shore, the reef gets exposed at low tide, so this is a high tide only snorkel. It is quieter here than some of the better known snorkelling spots, so is perfect for families or less confident snorkellers.
2 Nights Luxury Glamping at Sal Salis – Venture to where the outback meets the reef for a two night stay in an eco-luxe tent. Nestled snugly in the pristine dunes overlooking the fringing Ningaloo Reef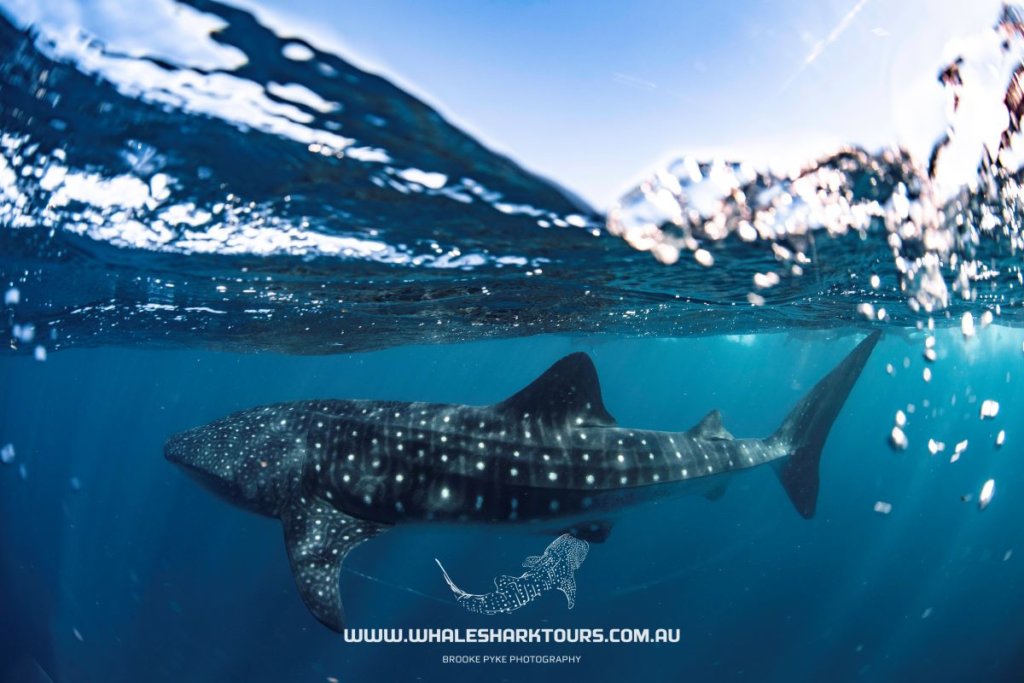 Exmouth Snorkelling tours – Whale Sharks, Manta Rays, Whales
Some wonderful snorkelling experiences are also available on tours from Exmouth. From May to September whale sharks and humpback whales are in the area and its's possible to get into the water to see them close up on eco-tours.
We have swum with the whale sharks and manta rays, and both were incredible experiences. Not only do you get to see these big creatures from metres away, but you can also see other marine life like sea turtles, dugongs and whales. Many of the tours also provide a chance to snorkel on the outer reef.
Book your Bucket List Whale Shark Adventure – Visit the world heritage listed Ningaloo Reef which is home to some of the world's most beautiful reef abundant with marine life. Swim with the gentle marine giants as they make their way along the North West Cape during their annual migration.
Read More :  What to expect on a Whale Shark Tour
Muiron Islands
If you want the ultimate snorkelling or diving treat from Exmouth book a tour to the Muiron Islands. These two small islands lie 15 kilometres off the tip of North West Cape and the water around them is bursting with life and colourful corals. There are different corals here compared to the shore snorkels on Ningaloo Reef and you'll see a bit more colour. Tours cater for divers and snorkellers so some snorkelling spots can be in deeper water, keep that in mind if you're thinking of venturing out.
Muiron Islands Snorkeling in Exmouth – Snorkeling the Heritage listed Ningaloo Marine Park. Visit the Islands at the Northern Tip, full of colourful Soft & hard Corals, Great Fish life, Turtles & Mantarays are often seen too.
Day Tours of Ningaloo Reef

Like it? Pin it for Later…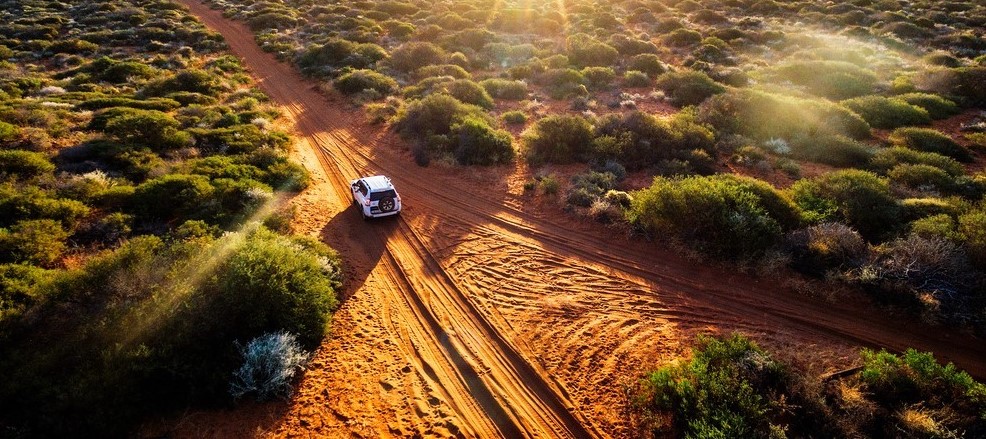 500 THINGS TO DO
Join our mailing list and receive our Free Top 500 things to do in Australia. If you love the Australian Outdoors download this list and keep it handy when you are planning a weekend away or a road trip around Australia.
Recent Posts