Do you like to stop and smell the roses? It's one of many things to do in Goulburn that make this Southern Highlands city in New South Wales such a great place to visit. As Australia's first inland city, it is a must-see for history buffs. There are plenty of historic buildings and museums to explore. It is also a place of great natural beauty. There are the dozens of rose gardens but also parks, rivers and walks to enjoy.
Disclosure: Please Note That Some Links In This Post May Be Affiliate Links, And At No Additional Cost To You, We Earn A Small Commission If You Make A Purchase. Commissions Go Toward Maintaining The Curious Campers Website.
Things to do in Goulburn
Only 2 hours from Sydney and 1 hour from Canberra, Goulburn is both a great base for exploring the southern tablelands and an easy day trip from Sydney. There are several self-guided walks in Goulburn. Make sure you drop into to the Goulburn Visitor Information Centre to get maps for the Rose Garden, Historic Building and Historic House Trails. Our favourite spot here was the Goulburn Waterworks Museum. See what else Goulburn has to offer!
Belmore Park
What was once the site of the town's marketplace is a now one of the most popular parks in the district. It features a rotunda, fountains, sculptures, war memorials, a glasshouse, picnic tables and a playground. Of course, in the city of roses, it also has a rose garden.
Rocky Hill War Memorial & Museum
You would go up to Rocky Hill just for the great views across the city. But this is also the site of one of the best regional war memorials in Australia. As you make your way to the top of Memorial Tower there are displays on the walls from World War 1. Inside the base of the tower is an honour roll. The only thing more breathtaking than the view from the top of the tower is the number of locals who never made it back from the war.
As well as the tower, there is also a modern museum that now holds many of the exhibits that were once housed in the tower. Amongst the exhibits is a cell door from Changi Prison. The award winning museum is open Monday, Wednesday, Fridays and on the weekend.
Self-Guided City Heritage Tour
Australia's first inland city is full of historic buildings. You can do a self-guided walk past sites including the courthouse, Goulburn Post Office and St Saviours Cathedral. You can get a copy of the tour map from the visitor centre. There are over 20 sites to walk by, the guide suggests it will take an hour to walk around but if you get caught taking lots of pictures or stopping at a café it will take a little longer.
Grafton Street Historic Walk
For a historic walk with a different theme, you can do the self–guided walk of Grafton Street. This 45 minute 2.5km walk takes in some of Goulburn's historic homes. The walk takes you along Grafton Street and one end of Sloane Street. There are 19 different sites to wonder past and a list of them and their history is available from the Visitor Centre. By the end of the walk, you'll have seen some lovely old buildings and have learnt a great deal about some of Goulburn's important early figures.
Read More : Things to do in Historical Kangaroo Valley
The Big Merino
Yes, Goulburn has a big thing in the shape of the Big Merino that celebrates Australia's wool industry. It is one hefty ram weighing in at around 100 tons and is 15 metres tall. It even has a name – Rambo. The Big Merino has a gift shop and displays where you can learn about the wool industry and buy all sorts of fine wool products and local produce.
Goulburn Rail Heritage Centre
Train buffs should make the effort to see the heritage listed railway workshops which are now a museum. At the time of writing, the museum is open 10.00 – 3.00 on Thursday, Friday and Saturdays. Keep an eye on their website for changes as opening hours are dependent on the availability of volunteers. The only way you can look through the museum is on a guided tour. We couldn't make the times work for our visit, but, if you get in there is an impressive range of rolling stock to look over. As a bonus, the Garroorigang historic home built in 1857 is also on the site.
Read More : Visit nearby Bowral in the Southern Highlands
Goulburn Historic Waterworks Museum
We did make it here and it is an amazing place. Located on the on Wollondilly River, this steam operated pumping facility once delivered water to Goulburn. Built between 1883-85, the pumpstation is the only one of its type still intact and in its original location in the southern hemisphere.
This isn't only for engineering geeks and history buffs. Anyone can appreciate the impressiveness of the machine that once pumped Goulburn's water supply. If you go to the Waterworks Museum website, you can see the schedule for the steaming of the engines. This is when they fire up the pump which would be amazing to see. Tours of the site are also available.
The museum grounds have lovely grass areas and gardens. Together with the river, it makes for a beautiful place for a picnic lunch. There is a café and playground too. Appropriately, the museum is also the venue for the Steampunk Victoriana Fair held each October.
City of Roses
Goulburn has the title of City of Roses and it hosts an annual rose festival on the second weekend in March. There are rose gardens throughout the town. You only need to go to the visitor centre to see the first of them. Maps are available online or from the visitor centre for rose aficionados who want to see all the cities rose displays. That said, we weren't looking for them, but we spotted them on roundabouts and in parks all over the city. You also see rose gardens at many of the city's other attractions.
Discover Goulburn's Regional Art Gallery and Street Art
Goulburn has a thriving art scene. The epicentre is the Regional Art Gallery but there is street art across the city in the form of murals, sculptures and installations. There are more than two dozen pieces of public art scattered around Goulburn that you can discover on a self-guided walk. An introduction to the walk is available at the gallery. If you are ticking off rose gardens, there is one at the art gallery too!
Victoria Park
This is a huge space incorporating ovals, an adventure playground, skate park, lots of grass and gardens and picnic and BBQ facilities. There are bike tracks throughout the park including an enclosed bike park for littlies. Of course, there are roses – 1500 of them – covering 100 different varieties.
Goulburn Wetlands
Built on the site of the former brickworks, this newish project both treats storm water runoff and provides a haven for some 130 bird species. Volunteers have also planted local native plants throughout the site, and it is developing into a lovely area. The gardens are well labelled which is handy if you want to know what you are looking at.
A path does a lap around the wetlands and there are spots where you can stop and do some bird spotting. Keep an eye out near the entrance to the wetlands, you can still see a few bricks that remind you what used to be here. Dogs can be walked in the area but must be on-leash.
Wollondilly Walking Track
Beginning at the Marsden Weir, this is a lovely spot and spectacular after rain. The walkway goes for 4 kilometres past the Tully Park Early Bird Golf Club through to the Tarlo Street Bridge. The walkway is fun for pedestrian and cyclists alike. There are plenty of opportunities along the walkway to go for a swim, a paddle or go fishing. There are seats, picnic tables and toilets at various points along the track.
Goulburn Wineries
Goulburn is the perfect place to sample cool climate wines. Kingsdale Wines have varieties including Semillon, Chardonnay and Shiraz and are open on weekends for tastings. They also serve coffee and snacks so you can relax and enjoy the views across the vines.
Lerida Estate 30 minutes south of Goulburn is nestled on the shore of Lake George. They specialise in Pinot Noir and also grow Chardonnay, Pinot Gris and Merlo. As well as tasting the wines, Café Lerida serves everything from a great coffee to a three course lunch. Whether you enjoy a meal in the comfort of the barrel room or take in the views from terrace, it is a great spot to visit.
Bungonia National Park
Bungonia National Park is a mecca for cavers, rock climbers and abseilers but you don't have to go to those lengths to enjoy this rugged landscape. The park is 30 minutes east of Goulburn and has a couple of easy to access lookouts and walks that let you take in the beauty of the place.
You can drive to within 200m of Adams Lookout and picnic area for great views of the spectacular sandstone cliffs and canyons including the dramatic Bungonia Slot Canyon. It is also a good spot for bird watchers. The equally accessible Lookdown Lookout has breathtaking views into Bungonia Canyon. To explore the area a little more, the 6.7km Green Track loop takes you past the lookouts and picnic area as you take in the parks bushland and landscape.
Read More : Go Camping at Kangaroo Valley
If you enjoyed this story you might also like:
Highlights of Jervis Bay | Enjoy Berrara Beach | Visit Hahndorf in SA
Like it? Pin it for Later…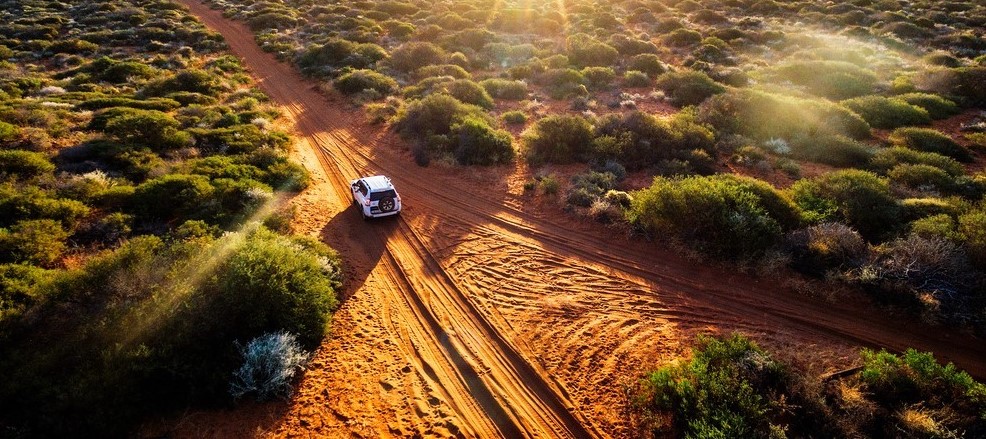 500 THINGS TO DO
Join our mailing list and receive our Free Top 500 things to do in Australia. If you love the Australian Outdoors download this list and keep it handy when you are planning a weekend away or a road trip around Australia.
Recent Posts