The New South Wales southern highlands town of Bowral is 90 minutes from Sydney. There are lots of fun things to do in Bowral. For some, Bowral is synonymous with cricket legend Sir Donald Bradman. For others, Bowral is a go-to town for country estates, high teas and amazing boutique shopping. And that's the great thing about Bowral, it has something for everyone.
Disclosure: Please Note That Some Links In This Post May Be Affiliate Links, And At No Additional Cost To You, We Earn A Small Commission If You Make A Purchase. Commissions Go Toward Maintaining The Curious Campers Website.
Things to do in Bowral
As much as the Curious Campers team enjoy travelling together, we had different things to do lists for Bowral. One of us spent the day in a baggy green haze immersed in all things Bradman, and one strolled around cafes, galleries and shops. We got back together to check out the gardens and lookouts. Bowral is a fascinating and beautiful place, here's what to expect when you visit.
Bradman Museum & International Cricket Hall of Fame
For many travellers, there is only one reason to go to Bowral – cricket. Cricket legend Sir Donald Bradman grew up in Bowral and Glebe Park is home to the Bradman Museum and International Cricket Hall of Fame.
There is much more to the museum than walking around looking at old bats and black and white photos. It's an immersive, interactive experience spread across 6 galleries. They cover everything from the basics of cricket to cricket and the media. Then there's the Bradman museum that honours the greatest cricketer to play the game.
The centre is open 9-4 seven days a week. There is an admission fee; concession and family tickets are available. Even if you are not a cricket fan allow two hours or more to look around. If you are a cricket tragic, this could be a solid half day activity. There is a café if you need a lunch break and gift shop where you can get something to remember your visit.
Bradman Oval
If you don't care about cricket, this is just an oval with a nice pavilion. If you do like cricket, you'll find it hard not to feel a bit of excitement. It's impossible not to sit by the white picket fence and imagine a young Don Bradman smashing the opposition to all parts of the ground.
If you go for a walk around the ground and pavilion you will find the Bradman Statue tucked in a courtyard between the museum and the oval change rooms. Keep an eye out for the understated commemorative plaques around the ground. For example, tucked in a corner across from Bradman's statue is plain looking bench seat. On it is a plaque honouring Ian David Craig – Australia's youngest test cricketer and captain. Cricket fans will love it!
Bradman Walk
If too much Bradman isn't enough, you can also do the 45 to 60 minute Bradman Walk. It takes you around the streets of Bowral to 10 Bradman-relevant sites. You'll see where the Bradman family went to church, two of their homes, and the very shop where young Don worked as a real estate agent. You'll also see the Empire Cinema that hosted a farewell event before his first tour of England and Corbett Gardens where the town celebrated his record breaking success.
The best way to do the tour is to find the Bradman Walk on your phone and use the map and brochure to guide you around town. Keep an eye out for the small plaques at each of the sites that confirm you are in the right location. It is a fun way to see a bit of Bowral.
Mary Poppins Statue
Glebe Park isn't only a shrine to Don Bradman. As it turns out, Bowral has another celebrity claim to fame. P L Travers, the creator of Mary Poppins, also called Bowral home in the early 1900s. In fact, she lived on Holly Street, the same street as the Bradman family. You can see a wonderful Mary Poppins statue in Glebe Park, just look for the flying umbrella!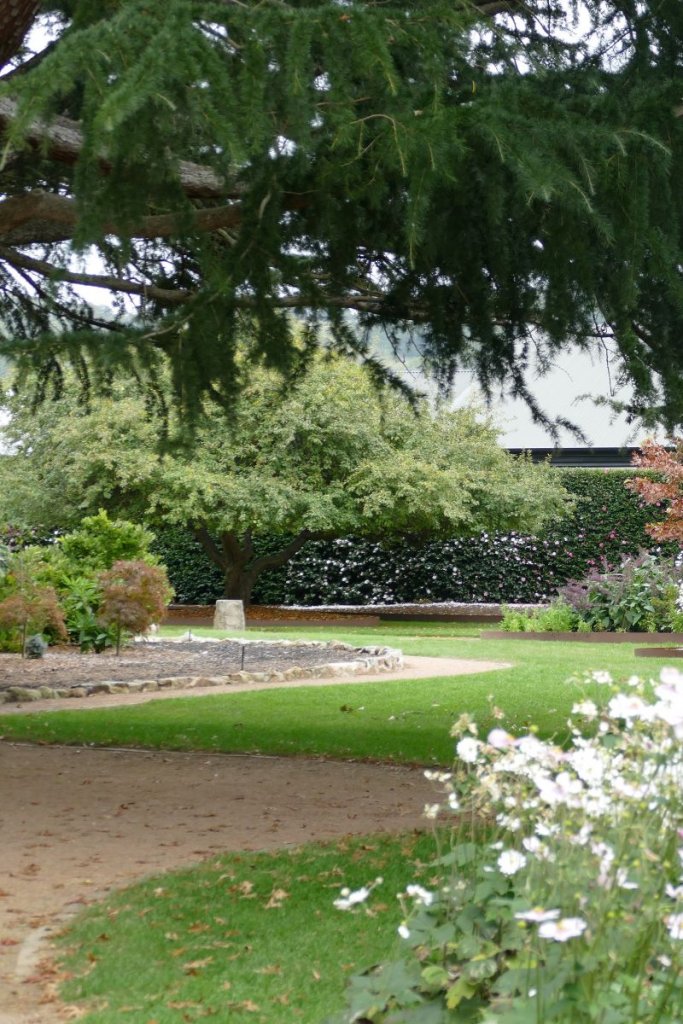 Corbett Gardens
If Bowral is famous for something other than cricket, then it is tulips. From mid-September to early October the town hosts the annual Tulip Time Festival in Corbett Gardens. The festival features over 90,000 tulips and other annuals and seeing them in bloom is one of the most popular things to doin Bowral. It is a busy but colourful time to visit.
When it is not full of tulips and visitors, Corbett Park is a beautiful spot to relax or have a picnic under the large trees or in the rotunda. It is a couple of minutes from the centre of town on the corner of Merrigang and Bendooley streets.
Cherry Tree Walk & War Memorial
This Vietnam War Memorial runs along Mittagong Rivulet Reserve and is approximately 5 km long. It features 526 Taihaku Cherry trees – one for each person killed in the Vietnam War. This is a lovely spot for walks, exercising dogs and enjoying a picnic, especially in spring when the trees are in blossom. The walkway features several tall stone monuments with the names of the fallen. The walk begins at Settlers Park near Mount Gibraltar but there are other access points along the route.
Dirty Janes
Dirty Janes has become a must see for visitors and is emblematic of the thriving boutique shopping scene in Bowral. Don't get put off by the plain exterior. Inside is an eclectic range of antiques and collectables. You'll find everything from old silverware and kitchen knickknacks to antique gas pumps and fishing gear. It's an amazing place! When you're finished shopping, have a high tea or light meal at the tea salon – Your Vintage Occasion.
Milk Factory Gallery
Situated in the heart of Bowral, the old butter factory and milk depot has been transformed into a contemporary art space. The space includes a main gallery and two pop up galleries. The centre has a full calendar of exhibitions of mixed collections and feature artists as well as a gift shop. Whether art is your thing or not, it is worth popping into to see how these old buildings have been restored.
Harry's on Green Lane
There is no shortage of cute eateries in Bowral and Harry's on Green Lane is one of the best known. It is part gallery, bookstore and café serving up rustic provincial share plates. They are open daily for lunch, and for dinner on the weekends. Bookings are a must. You can enjoy delicious food surrounded by bookcases and art that line the high walls.
Read More : Visit the village of Hahndorf in South Australia
Eden Brewery
Birch Wit, Phoenix D. Kottbusser and Joshua Tree larger are only a few of the tempting drops at Eden Brewery. Along with their core range of beers, you never know what new brews are going to be on the menu. Keep an eye out for their delicious Irish vanilla stout… As well as great beers, you'll get live music at the Brewery on Friday nights.
Southern Highlands Wine Trail
With over a dozen wineries and cellar doors in the area, you have to explore the Southern Highlands Wine Trail. The region specialises in cool climate wines including Chardonnay, Sauvignon Blanc and Riesling to name a few. Where to begin? Centennial Vineyards, Joadja Estate and Artemis Wines area a great place to start.
Mount Gibraltar Reserve
For a bird's eye view of Bowral make your way to Mount Gibraltar. From the carpark it is a short walk to the Bowral Lookout. From there you can follow the 1.2 kilometre rim walk around the collapsed volcanic cone to the Jellore Lookout and Mittagong Lookout. There is also a short walk down the hill via some steps to an historic quarry. As well as a bird's eye view, keep an eye out for birds. Rosellas and kookaburras are a few of the many birds that call Gibraltar Reserve home.
Southern Highlands Botanic Gardens
These gardens are already wonderful but are still a work in progress. When we came by, there was an army of volunteers working away and more than happy to chat about the plans for the area. Already there are lovely plantings of oaks, silver birch, boxwoods and colourful garden beds. There are sculptures and art throughout the gardens and a great playground too.
As good as it is now there is more to come including lakes, wetlands, bird habitats, bike paths and walkways. A visitor centre, café, and functions centre are on the drawing board too. If you are a regular visitor to the area, pop in from time to time, there is a lot happening!
Read More : Tamborine Mountain Botanic Gardens Qld
Box Vale Track
This is a fun and interesting track near Bowral in Mt Alexandra Reserve. It features an old coal railway track complete with cuttings and even an 84m tunnel to walk through. It is a 4.5 kilometre out and back track that will take you 2-3 hours. You can even bring along your dog. The trailhead is on Box Vale Road. Look for the turn off from the Old Hume Highway just out of Mittagong.
On the Box Vale Track, the Nattai Gorge lookout is a good turn around point. There is a difficult rope assisted climb down the incline into Nattai Gorge. There are several other walks in the area including the forty foot and sixty foot falls tracks – although signage for these wasn't great.
Visit Villages around Bowral
There are interesting little towns all around Bowral. Doing a drive from one to the next is an enjoyable thing to do from your base in Bowral.
Pop into Mittagong
You don't have to go far to be in Mittagong, it is right next door to Bowral. Relax at the beautiful Lake Alexandra Reserve or explore the Fitz Roy Iron Works Site. Look through the galleries and cafes and take in the heritage sandstone buildings.
Enjoy the history of Berrima
10 minutes from Bowral, Berrima has a mix of history and natural attractions. The Berrima River Walk is not only a pretty 3km trail, but it also honours the town's World War 1 history. Visit the Berrima District Museum or do a self-guided walk to see historic buildings like the old courthouse and gaol. A trip to Bendooley Estate to relax at the Berkelouw Book Barn is a must too. At Goanna Falls you can have a quiet picnic or BBQ near these little rock pools and waterfall.
Relax at a Moss Vale Café
Moss Vale is 13 minutes from Bowral and is a great spot if you're looking for another option for cafes, bars and restaurants. It also has a fun boutique shopping scene. If you want to grab your food to go, head for Leighton Gardens in the middle of the town. It is a beautiful spot for a picnic or to just relax under a tree.
Read More : Top spots to spend Autumn in Australia
Day Trips from Bowral
Wombeyan Caves
This is a longer day trip but well worth the drive. Wombeyan Caves have several caves and walks to explore. There is a self-guided walk of the stunning Fig Tree Cave and guided walks through other caves in the conservation park. Wombeyan Caves, 90 minutes from Bowral, were affected by fire in 2020 so check the status of the caves and walks before you make the drive there.
Kangaroo Valley
Only 35 minutes from Bowral, relax and take in the history and shops on the main street or kayak into national parks along the Kangaroo River. Or spend the day driving between spectacular lookouts and waterfalls, and you can't miss the town's famous bridge! Read more in our full guide of things to do in Kangaroo Valley.
Read More : Plan your day in Kangaroo Valley
Goulburn
Goulburn is one hour from Bowral. The City of Roses and the first inland city in Australia has beautiful parks and gardens, museums and a thriving local arts scene. Do self-guided walks of the city's historic buildings, visit the award winning war memorial at Tower Hill and of course, check out the rose gardens.
Read More : A Day Trip to Goulburn
The Best Bowral Day Tours
Southern Highlands Day Trip inc Bowral & Fitzroy Falls – Escape the city and relax with historical villages, Red Cow Farm, Fitzroy Falls and the Australian Countryside
If you enjoyed this story you might also like:
Kangaroo Valley Camping Guide  |  Jervis Bay Attractions | Mill Bay Boardwalk
Like it? Pin it for Later…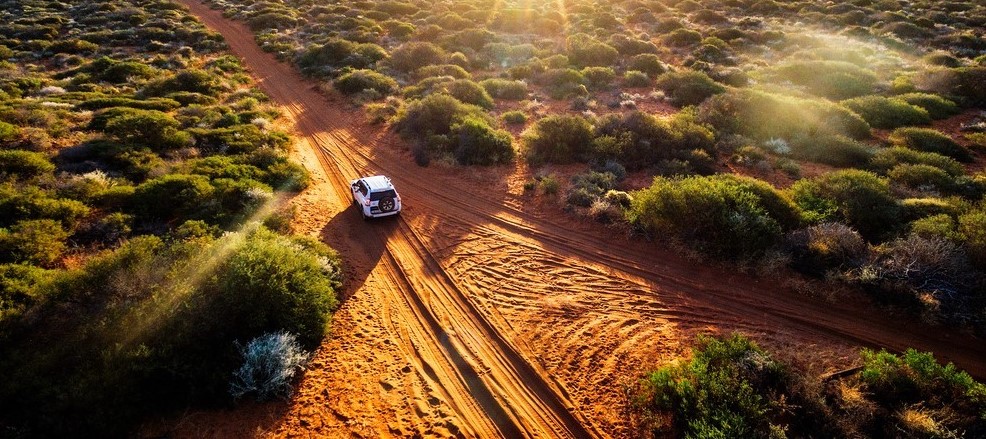 500 THINGS TO DO
Join our mailing list and receive our Free Top 500 things to do in Australia. If you love the Australian Outdoors download this list and keep it handy when you are planning a weekend away or a road trip around Australia.
Recent Posts