If you are looking for the perfect time to travel, autumn in Australia is ideal – it's not too hot and not too cold. You can go south to South Australia, Victoria, Tasmania and Western Australia to enjoy beautiful autumn leaf displays. Or try some great spots in Northern Australia. Darwin, Queensland and Western Australia that have stunning coastal areas for the perfect beach weather.
Take a look through this list to help plan your next autumn holiday in Australia.
Disclosure: Please Note That Some Links In This Post May Be Affiliate Links, And At No Additional Cost To You, We Earn A Small Commission If You Make A Purchase. Commissions Are Appreciated And Go Toward Maintaining The Curious Campers Website.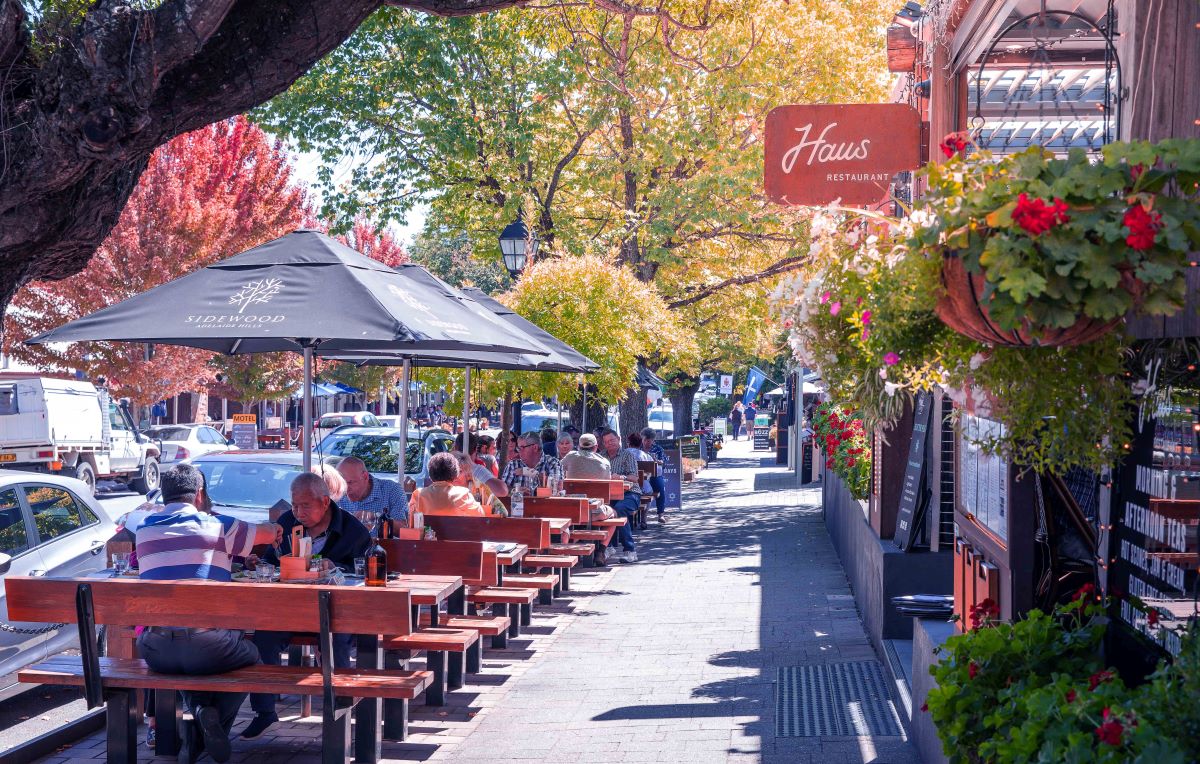 Adelaide Hills, SA
Contributed by Steve at Curious Campers
When autumn comes to Adelaide it is time to head for the Adelaide Hills. The villages and gardens throughout the hills burst with colour as leaves on deciduous trees turn yellow, orange and red. The hills are close to Adelaide, an easy 15 minute drive up the freeway gets you to one of the most popular autumn sites – the Mount Lofty Botanic Gardens.
Trees ring the feature lake and put on a colourful autumn display. The cool climate gardens are beautiful year round, but they are at their most spectacular when covered in a patchwork of gold and amber. A series of walking trails weave their way through the gardens giving you great views of the turning foliage.
From the gardens it is a 5 minute drive to the village of Stirling. The avenue of oaks down the manicured main street are a colourful sight. It is full of coffee shops and cafes making it the perfect spot to laze away a clear autumn afternoon. The Stirling Hotel in the middle of town has lovely views of the gardens and is a great spot for lunch.
Your next stop should be the historic German township of Hahndorf.. The main street is a celebration of the town's German heritage. Bakeries, cafes, pubs, galleries, museums and range of boutique shops keep the German traditions of the town alive. And in autumn you can enjoy the strudels, bratwurst and pilsners under a canopy of golden leaves. It is the perfect time to visit!
There is a range of accommodation in the Adelaide Hills. Whether you stay for a weekend or a week, there is a caravan park of B&B to suit your budget.
Adelaide Hills & Handorf German Village Tour – Take in city views from Mt. Lofty, see Bridgewater Mill, Hahndorf, then sample artisan wines, cheese, beers, coffee, chocolates and fresh produce
Adelaide Hills Food, Wine + Chocolate Tour – Cheeses, chocolates, Chef-prepared snacks, classic German fare and Adelaide Hills boutique wines. Visit Hahndorf for art, hand made soaps, candles
Cleland + Mount Lofty Summit Tour – Learn about koalas, feed wallabies, kangaroos + more. Visit Mt Lofty Summit for panoramic views and photo ops
Read More : Head to the Hills and spend the day in Hahndorf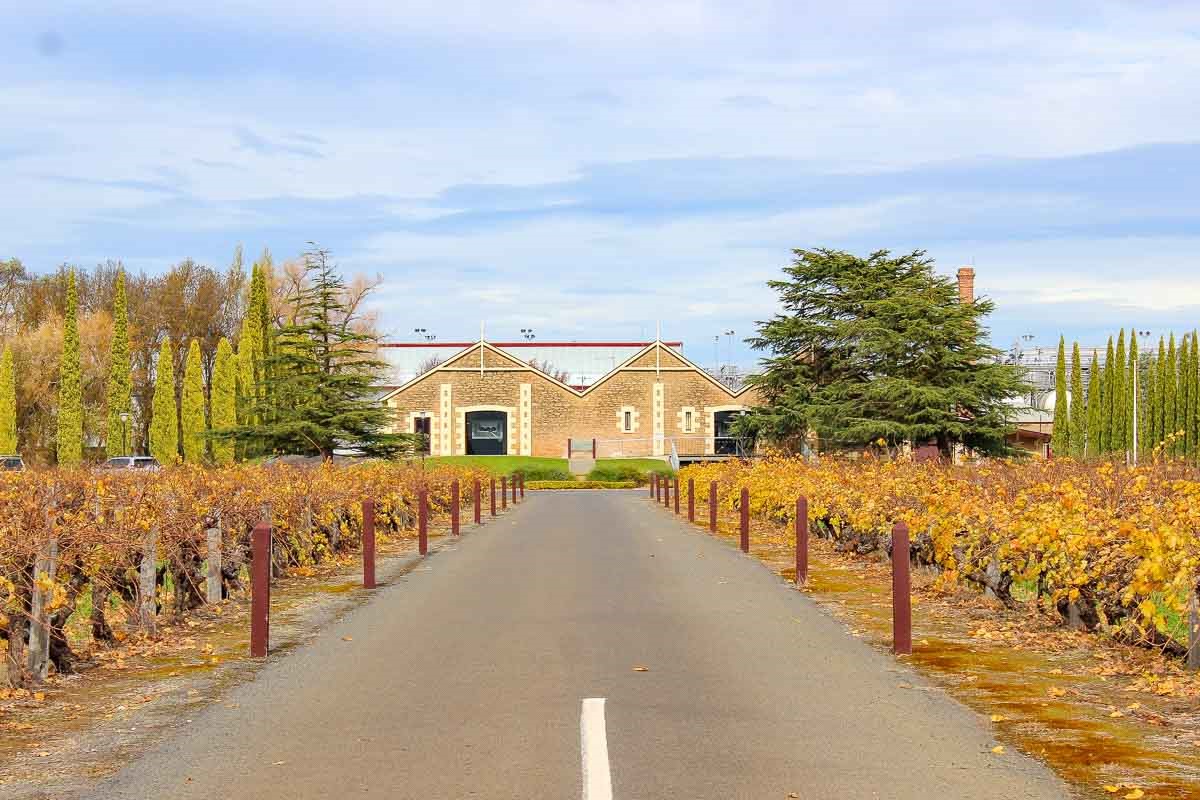 Coonawarra, SA
Contributed by Josie from Exploring South Australia
The Coonawarra in South Australia's south east is best known for its incredible red wines, and the best time to visit the region to taste them is autumn. The harvest is complete and the vintage is being celebrated.
Autumn in the Coonawarra means the area is awash with golds and oranges and browns as the grapevines go into their dormant winter period. They provide a great backdrop for some stunning photography.
Visitors will not only enjoy the milder – but not yet cold – weather, there are festivals celebrating the wines and other aspects of the region. Look out for Coonawarra After Dark, which includes the annual grape stomp, or the Penola Arts Festival, showing off the local artwork. There are also annual events such as the Grapes of Mirth comedy festival.
Only half an hour south of Coonawarra is one of South Australia's most unique attractions – Ghost Mushroom Lane. Visit in May to see these glow-in-the-dark mushrooms growing in the pine forests for yourself!
While in the Coonawarra, take advantage of the rural setting and stay in one of the boutique vineyard locations, or stay in the nearby town of Penola. Coonawarra accommodation options range from camping to hotels to beautiful B&Bs.
Margaret River, WA
Contributed by Ariana from World of Travels with Kids
My favourite season to visit the south west of Western Australia is autumn, particularly the months of April and May.
The South West of Western Australia refers to the 'bottom boot' of that huge state between the two major regional centres of Bunbury and Albany. This area includes the fabulous Margaret River Wine region and its fine food. There is world class accommodation – think spectacular spas and roaring wood fires while you sip a drop of local wine!
While the weather has turned cooler in autumn (especially in the evenings), the days are usually sunny but not too hot to spend the whole day out and about. If you don't might a touch of chill in the water then the ocean is still quite swimmable too!
If you are looking for autumn leaves then our favourite place in the whole of Western Australia is Golden Trees Park in Balingup. There are few places in Western Australia where there are a lot of deciduous trees whose leaves come off in such a fiery display of colour! Away from the busy Margaret River area, you can step back in time at one of the charming rural villages – there are many hidden treasures to discover!
Bowral, NSW
Contributed by Ingrid from Christmas time made easy
I love visiting Bowral in autumn to view all the spectacular autumn foliage. One of the best autumn gardens in Bowral is Moidart. It is a classic 5 acre garden, created in the 1930s. It's full of mature deciduous trees including red oaks, golden elms, chestnuts, copper beech, cypress and many more. The colour of these trees in autumn is so spectacular. Moidart also has a beautiful sunken garden of roses that are still flowering in autumn.
Another beautiful garden to visit is Corbett Gardens.
Other attractions to see in Bowral during autumn are the Bradman Museum and International Cricket Hall of Fame in Glebe Park. Kids will also love spotting the nearby Mary Poppins Statue.
Bowral has a large creative community and the Bowral Art Gallery is well worth a visit to see their high quality works which change weekly. This gallery also has a lovely sculpture garden in its grounds.
Dirty Janes Bowral is a fabulous antique warehouse full of eclectic items to browse through. When you need a rest and some refreshments, visit the vintage salon tea room out the back for the best scones or indulge with a fabulous high tea. Last but not least, a wine tour of the local wineries is also a fun autumn activity.
Accommodation is plentiful in Bowral at all different budget levels. Two of my favourites are Milton Park Country House and Spa and the Sebel Bowral Heritage Park.
Southern Highlands Escape – Full Day Wine Tasting, incredible views and scenery plus sample cheese and local produce platters
Beekeeping, Honey & Hive – Get into a professional beekeeping suit & get up close to bees & observe their fascinating lifecycle
Read More: The Best Things to Do in Bowral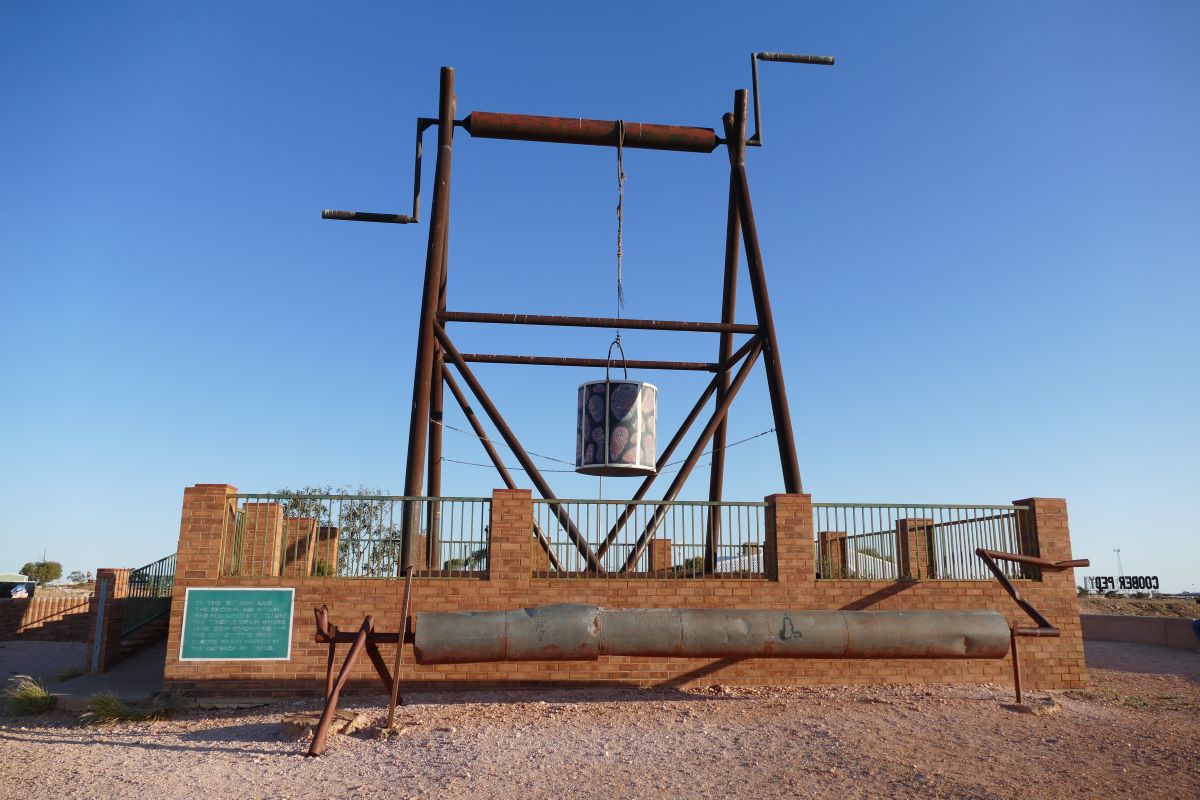 Coober Pedy, SA
Contributed by Sharon from Baby Journey
Next autumn, make sure you head to the most unique place in Australia, Coober Pedy. About an 8 hour drive from Adelaide in the Outback, this opal mining town is like no other. Famous for its opals and the fact that many residents live underground, Coober Pedy is full of fun and interesting attractions. It has a wide range of accommodation and is definitely somewhere that won't blend in with other places you visit – you'll always remember your trip here!
Coober Pedy is the perfect place to visit in autumn thanks to this being the best time of year to visit weather-wise. In summer, temperatures are very hot, often over 40 degrees Celsius. And while if you stay in an underground hotel, you won't feel the heat, it is very hard to get out and explore. Conversely, in winter it can be quite cool with lows down below six degrees overnight, so you'll need your winter woolies!
Autumn is the perfect mix with temperatures in April ranging from 14 to 27 degrees Celsius – perfect for exploring around town.
The best place to stay on your trip is the Comfort Inn Coober Pedy Experience which has great underground suites. There are many attractions to add to your to-do list. I recommend starting with the mining museums which also walk you through old mines. Sample some underground houses at Umoona Opal Mine and Museum and the Old Timers Mine.
After this. Head up to the Big Winch for views all over town. There's also many other places worth visiting and remember to go fossicking for your own opals!
Exmouth, WA
Contributed by Luke from Wild about BC
Exmouth in Western Australia is an incredible place and autumn is the perfect time to visit. As it is further north, the summers are hot but by autumn the temperature tends to drop to a more reasonable level. It will still be around 30 degrees every day but this means you can actually get out and enjoy yourself.
One of the highlights of a visit to Exmouth is exploring Cape Range National Park and the nearby coast. There are some beautiful beaches, like Turquoise Bay, plus the snorkelling you can do from shore is amazing.
The absolute best way to enjoy your trip here is to take a tour to swim with the whale sharks. Whale shark season runs from mid-March to September and if you go on a tour you will get to swim alongside these gentle giants of the ocean. You'll also get the chance to see other wildlife like dolphins, dugongs and sharks. There are few places with water this clear and blue for you to enjoy a trip like this.
If you are looking for a great place to stay, check out Mantarays Ningaloo Beach Resort located right on the water. Exmouth is such an epic place; as summer ends elsewhere in Australia you can head north to extend it for a few more months.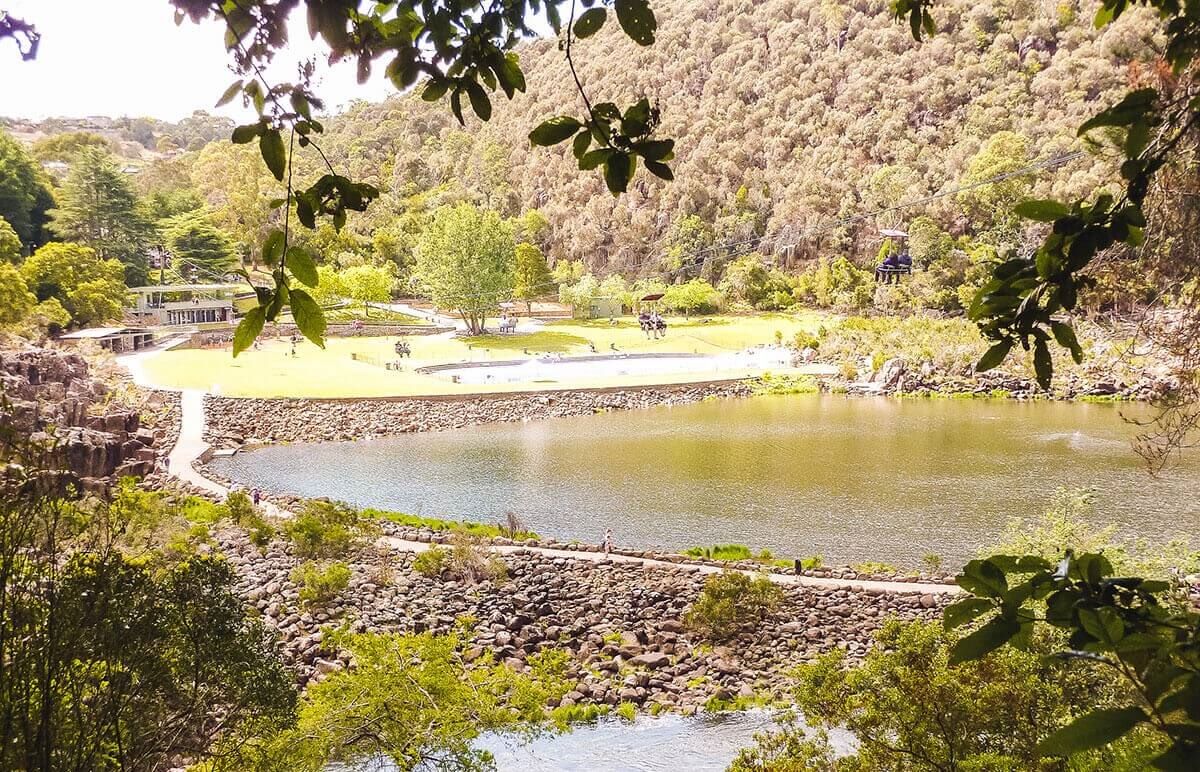 Launceston, TAS
Contributed by Sharee from Inspire Family Travel
Autumn is an ideal time for travellers to visit Launceston as the days are often dry which allows for more exploring. The mild days make it the best season for hiking, and the cooler evenings are perfect for relaxing beside a roaring fire.
The autumn months are an opportunity to see a kaleidoscope of red, gold, and orange hues. City Park is one of the places you can see the change of season. Giant oaks grace large open spaces making it the perfect picnic location, or stop by and visit the Japanese macaque monkeys who call the park home.
One of the best places to visit in Launceston is Cataract Gorge, only 15 minutes from the city. There are several walking trails where you can get swept up in the beautiful scenery. For another perspective ride the world's longest single-span chairlift. Launceston can also be a hub for day trips to Cradle Mountain, where you can see the Fagus trees' (found only in Tasmania) impressive autumn display.
For more wildlife experiences, visit the Tamar Island Wetlands. They are a natural habitat for many animals including a large bird population. While Beauty Point's Seahorse World and Platypus House offer educational and fascinating tours that the kids will love.
Batman Bridge 4 Hour Luncheon Cruise including sailing into the Cataract Gorge –
Josef Chromy Wines Winery Tour Including Tasting and Lunch
2.5 Hour Morning Discovery Cruise including sailing into the Cataract Gorge
The Barossa Valley, SA
Contributed by Natalie at Curious Campers
Autumn is a special time in South Australia's Barossa Valley. With the cooler evenings the green vineyards turn vivid reds, oranges and yellows. The view from Mengler Hill Lookout is beautiful.
During autumn, the orchards are full of seasonal quinces, figs, apples and pears so the Farmers Market at Angaston is a must. The Biennial Barossa Vintage Festival in April showcases the regions wine, food and local heritage. During the autumn grape harvest, you can join boutique winery Izway for in an interactive winemaking experience.
Make sure you stop in at a few of the local Barossa Wineries. Book a cooking class at Jacob's Creek Winery using produce picked from the Kitchen Garden or enjoy a pizza with a fabulous glass of Shiraz. Another option is to go on a segway tour around the golden vineyards at Seppeltsfield followed by wine tasting at Centennial Cellar Door.
If you are looking for a special way to remember your visit to the Barossa, book a sunrise hot air balloon flight. The spectacular aerial views over the patchwork of red, yellow, orange and green is a magic experience.
The Gold Coast, Qld
Contributed by Sophie Marie from Australian Kitchen & Home
The Gold Coast is a beautiful part of Australia at any time of the year but I've always thought that autumn is the perfect time to visit. The weather is still warm enough to swim in the pool or hit the beach but you can usually avoid the super-hot days that are a regular in summer.
There is a great Big 4 Holiday Park for families on a budget. If you spend only a little more you can find a quality apartment right near the beach in one of the less touristy areas such as Miami. If you want to splurge, there are plenty of fantastic 5 star hotels on offer up and down the coast.
If you get tired of exploring the beaches or lazing by the pool, there are plenty of exciting attractions. Try one of the many theme parks or water parks or visit Currumbin Wildlife Sanctuary. Go inland a little for some great nature walks, wine tours or to see the glow worm caves at Tamborine Mountain or take a walk in Springbrook National Park.
Read More: Complete Guide to Purling Brook Falls Walk
Canberra, ACT
Contributed by Clara from Petite Capsule
Canberra is a fantastic Australian destination in autumn whether you are travelling with a family, a couple or by yourself. The Canberra treescapes are spectacular – you will see shades of red, orange and yellow across Canberra. Around Lake Burley Griffin in particular, is especially beautiful.
The Canberra Balloon Spectacular, held over several mornings, features hot air balloons that take off from the lawns of Old Parliament House. Skyfire, a fireworks display accompanied by music broadcast by a local radio station, is magnificent. The Enlighten Festival is a favourite with illuminating light projections, film events, and music performances.
If you are keen for a horse race, check out the Black Opal Stakes. The Australian War Memorial hosts the ANZAC Day Dawn Service every 25 April to remember those who served. For wine connoisseurs, the Canberra District Wine Harvest Festival is on and showcases local wineries. There are tastings, guided tours, opportunities to meet the makers, food, and entertainment.
Some of Canberra's other attractions include Parliament House, Questacon, the National Gallery of Australia, the National Portrait Gallery, the National Museum of Australia, and the Mulligans Flat Woodland Sanctuary.
If you are looking for a central place to stay in Canberra, consider the Novotel Hotel in the Canberra CBD. It is close to restaurants, a short distance from key attractions, and has the tram, bus interchange and the Canberra coach terminal at its door.
Canberra Brewery Winery and Distillery Tour
CanBEERa Explorer: Capital Brewery Full-Day Tour
Electric Scooter Daily Self-Hire through Canberra
Canberra Day Trip from Sydney including Floriade Flower Festival in Spring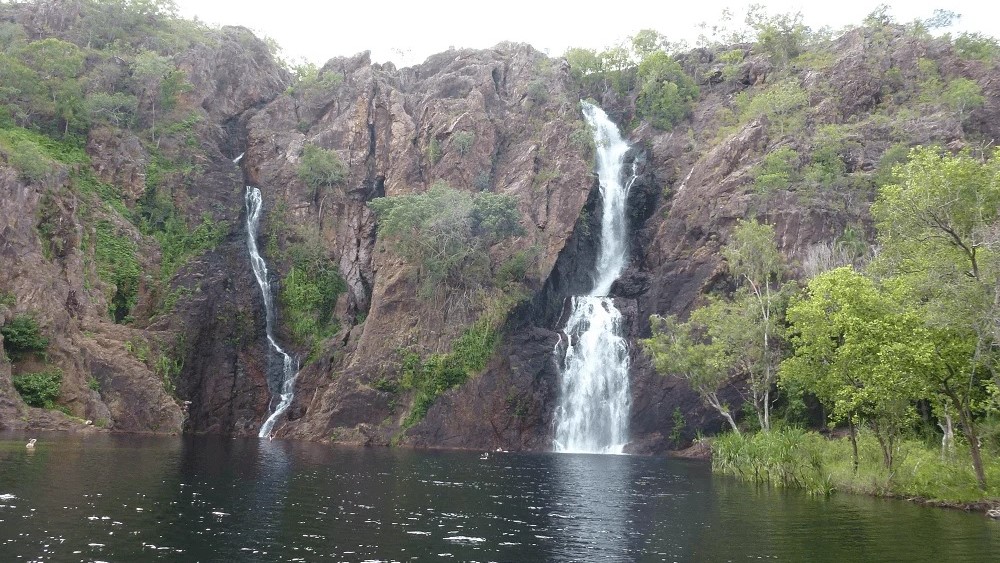 Darwin, NT
Contributed by Bailey from Destinationless Travel
Darwin is an amazing destination to visit in the autumn. First of all, while the majority of Australia is starting to cool off, Darwin is preparing for its best season – the dry season! Darwin has tropical weather, meaning they have two distinct seasons – the "wet season" and the "dry season." During the wet season, you can expect hot temperatures, lots of rain (daily), and humidity. During the dry season, the weather is warm, there is no rain, and it cools down enough in the evening to enjoy being outside.
During the autumn months the dry season is beginning. If you visit in April and May, you'll likely experience ideal temperatures with very little rain –perfect for exploring the great outdoors in the NT! Because of the weather, there are even more awesome things to do in Darwin at this time of year. Many waterfalls and swimming spots open up and roads to remote natural attractions that close for flooding in the wet season, also open up. You can explore nearby Litchfield National Park and Kakadu National Park with ease!
Be sure to also visit the famous Mindil Markets which are on every Sunday and Thursday evenings starting in May. Other great activities include going on a jumping croc cruise, a fishing charter, visiting the Tiwi Islands and swimming in the Darwin Lagoon.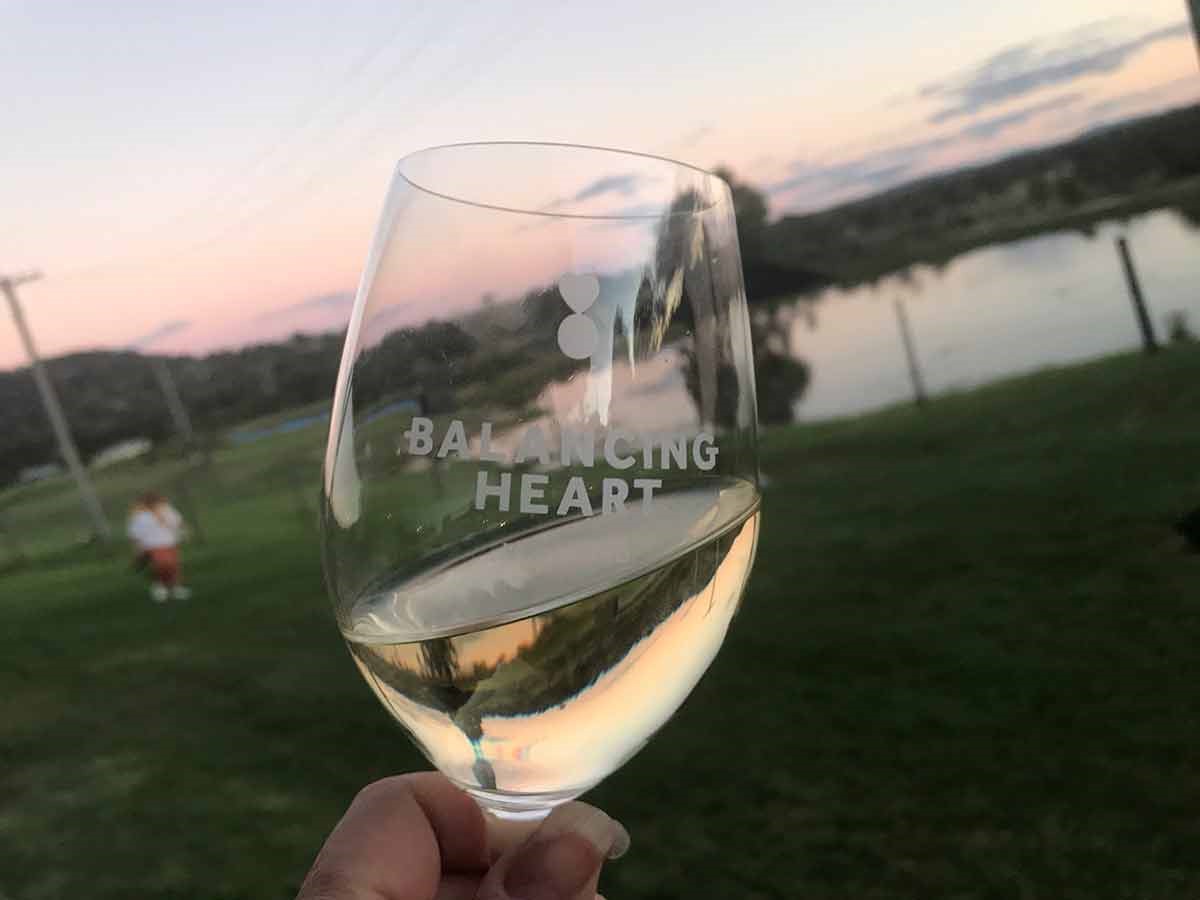 Stanthorpe, Qld
Contributed by Christina from Travel2Next
Autumn in Stanthorpe is a beautiful season and it is the time of year when visitors from the warmer parts of Queensland flock here. Some of the things to do in Stanthorpe include enjoying the scenery, tasting wine and sampling local cheese, chocolate and apple pie. In autumn, the weather is glorious, and the sun is always shining.
Stanthorpe is two hours from Brisbane and one of the few places in Queensland where you can see autumn leaves. Warm days make it perfect for hiking in a national park, followed by a relaxing afternoon in a winery or exploring historical sites.
Take a walk around the town and admire the heritage buildings. Stanthorpe is the capital of Queensland's best wine region, the Granite Belt, and family businesses run many wineries. Some of the unusual varieties to taste here are mourvedre or tempranillo.
Besides wine tasting, the region dishes up delicious food. A treat to try in Stanthorpe during autumn is the apple pie, perfect for sampling while you're here. Another attraction in Stanthorpe is street art. Stanthorpe has some eye-catching public art with large murals painted by local artists.
Perth, WA
Contributed by Megan from The Common Adventure
Perth isn't the first place people think of when it comes to seeing pretty autumn leaves. In fact, finding autumn in Perth can be quite the challenge. However, there are a few secret spots around the metro area that are great for enjoying that hint of autumn as the weather turns cooler.
Raeburn Orchard is arguably the best place to see the autumn leaves in Perth. It has become popular through the many Instagram posts shared by visitors! The orchards are in the Perth Hills, in Roleystone. If you are visiting from the city it will take you around 30 minutes to reach the area.
You'll be looking at a cost of $5 per adult to enter the grounds (children under 12 are free). This small entrance fee is to help with the upkeep of traffic and running the property.
The best time to visit Raeburn Orchard is in early May, but it is still worth visiting into June. There is a small cafe as well as a store located on the premises. So be sure to pick up some local produce and enjoy a coffee on your visit!
Read More : 12 Great Day Trips from Perth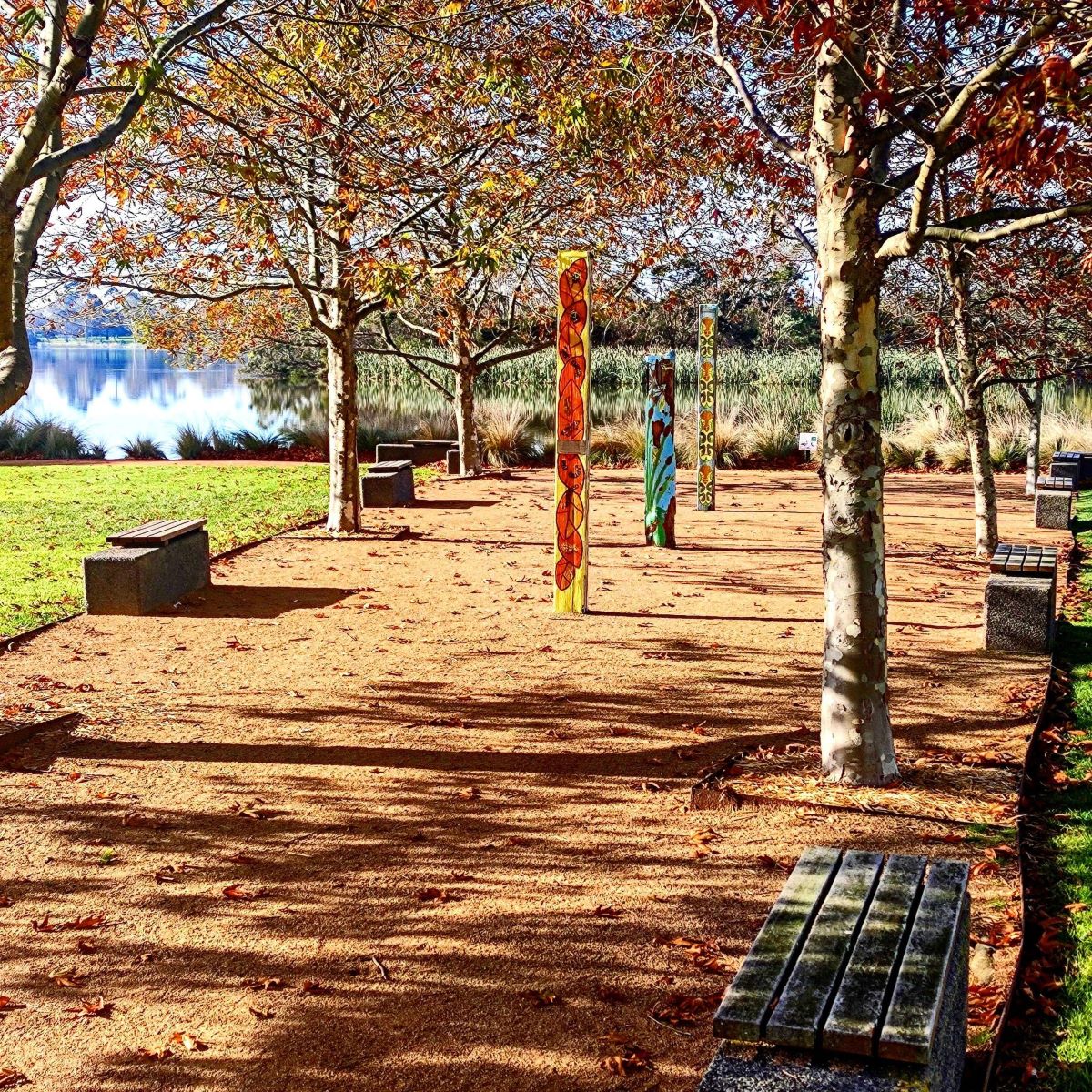 Gippsland, Vic
Contributed by Bec from Travels in Gippsland
Gippsland is a magnificent area in the state of Victoria, Australia. It is a diverse region with everything from mighty rivers to pristine coastlines. We have ancient forests and snow-capped mountains. But in autumn, our small towns come alive with some of the most amazing colours in the state. Wandering the streets searching for autumn colours is one the best free things to do in Gippsland.
Small towns are everywhere in Gippsland and many have tree-lined streets that have been there for decades. The trees tower over the street creating a beautiful leaf canopy. In autumn they turn what may be an ordinary street into an extraordinary street of colour. Visitors flock to these towns to take in the beauty and to sample some of the best food in the state as well.
One of the easiest trips from Melbourne to Gippsland to see amazing autumn colours is to Walhalla. This gorgeous town was once a bustling hub for gold miners but now, what was a prosperous town nestled in a valley, is now a day-trippers delight. You can park your car and walk the main street lined with old shops and homes. You will get the best autumn colours near the rotunda and old pub. Walhalla is a great place to stay to take in more of the sights.
Other gorgeous towns in Gippsland in autumn are Maffra, Stratford, Orbost, Korrumburra, Loch and Rosedale. While some may be a little further from Melbourne you can always find a wonderful place to stay in Gippsland to enjoy a much needed rest.
Agnes Waters, Qld
Contributed by Danielle from Stuff It Go Travelling
One of the hottest destinations in Australia during autumn is Agnes Waters in Queensland.
This charming coastal town on the southern end of the Great Barrier Reef is perfect in autumn with its outdoor activities and warm days.
And, we aren't the only ones who think so, with the destination voted the best small tourism town for 2021. So, you'll need to organise your visit soon as it's fast becoming a hotspot, especially during autumn.
The best thing about Agnes Water is you can comfortably indulge in a variety of outdoor activities that are suitable for all ages. This includes trail hikes, surfing, kayaking, paddle boarding, fishing and wildlife spotting.
Some of the top things to do are exploring the Paperbark Forest Boardwalk and hiking the Discovery Trail. You can surf the warm gentle waves at Agnes Water Main Beach and watch the sunset in the township of 1770.
And, to top off your visit we recommend staying in a beachfront glamping safari tent at Agnes Water Beach Holidays. This fully equipped and spacious tent is a bucket list experience. And, it'll have you waking up to the blissful sounds of the ocean.
If you enjoyed this story you might also like:
A Day in the Adelaide Hills | Kangaroo Valley | Goulburn Attractions
Like it? Pin it for Later…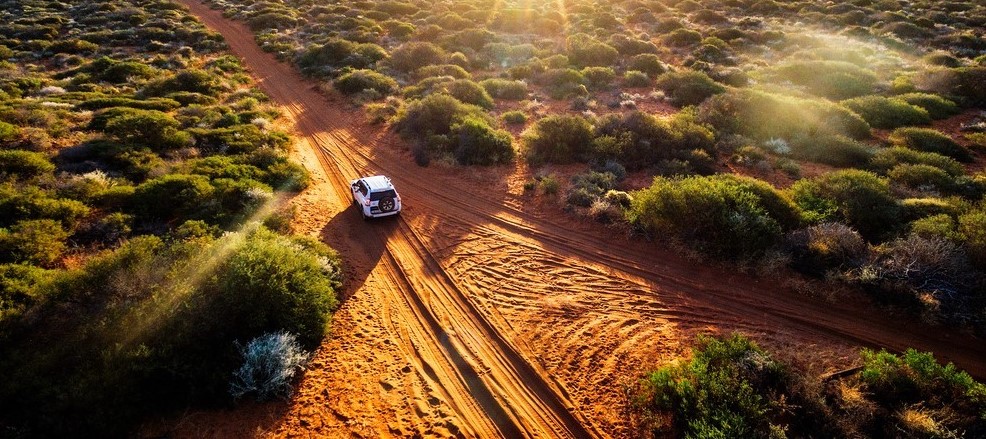 500 THINGS TO DO
Join our mailing list and receive our Free Top 500 things to do in Australia. If you love the Australian Outdoors download this list and keep it handy when you are planning a weekend away or a road trip around Australia.
Recent Posts