Lake Moogerah is a beautiful camping and holiday spot in the heart of south east Queensland's Scenic Rim. If you like water sports, you'll love it, but you don't have to get wet to enjoy Lake Moogerah. Main Range, Moogerah Peaks and Mount French National Parks ring the area so there is plenty for nature lovers too.
The easiest way to get to Lake Moogerah is by car. It is 90 minutes from Brisbane and 2 hours from the Gold Coast. If you enjoy camping, Lake Moogerah has everything from accommodation right on the lake to sites in the nearby national parks.
Disclosure: Please Note That Some Links In This Post May Be Affiliate Links, And At No Additional Cost To You, We Earn A Small Commission If You Make A Purchase. Commissions Go Toward Maintaining The Curious Campers Website.
Lake Moogerah Camping and Accommodation
Lake Moogerah Caravan Park
For easy water access and great views over the lake and surrounding hills it's hard to beat the Lake Moogerah Caravan Park. There are no cabins here, just a few powered sights and lots of unpowered sites. You will need to BYO water as the water, supplied from the lake, is not suitable for drinking. There is a 2 night minimum stay and no dogs allowed.
There is also a large day area right on the lake. Along the foreshore there are three boat ramps, fish cleaning stations and plenty of picnic tables. It is a big park, but numbers are capped to ensure you're not camping on top of each other – thumbs up to that! It is a popular place in the holidays so you will want to book in advance to guarantee a site.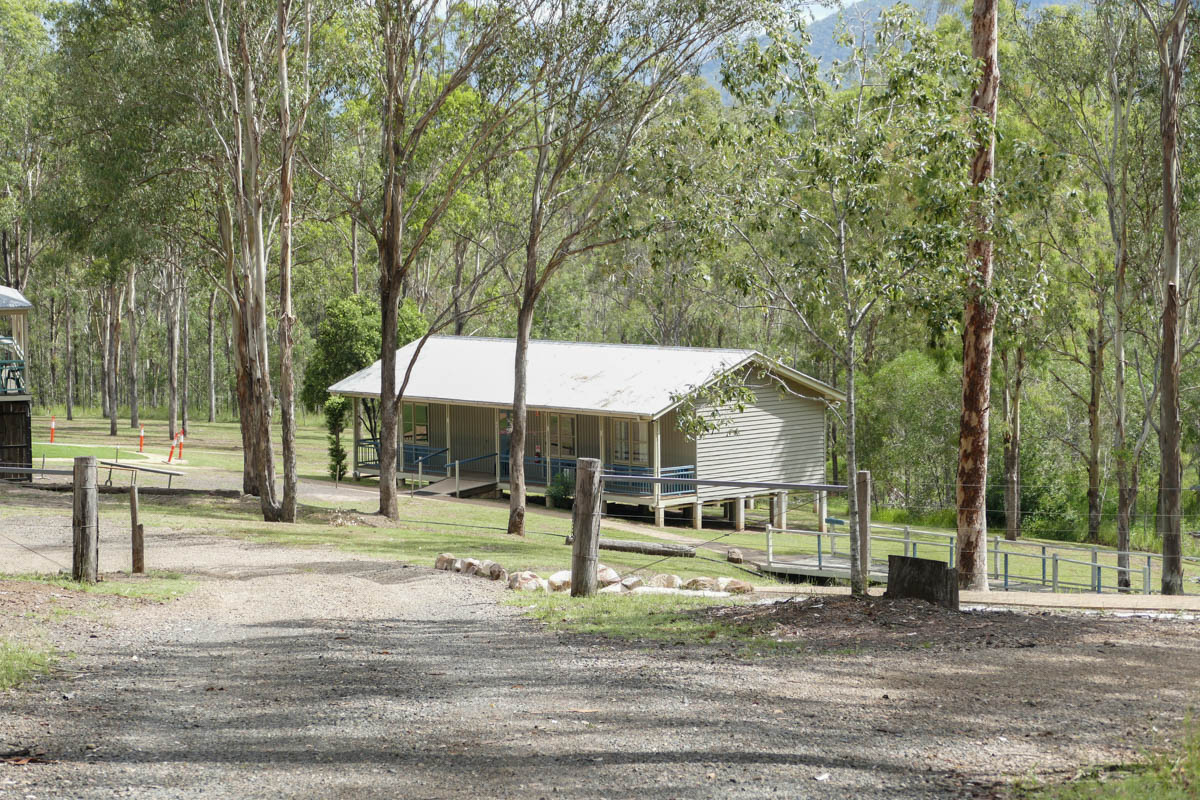 Moogerah Lakeside Bush Retreat
Hard working hosts Ben and Megan have created a lovely campsite on the north shore of Lake Moogerah just off the Cunningham Highway. Moogerah Lakeside Bush Retreat has bush camping sites, sites with slabs and cabins all just a short walk from the lake. The grounds are beautiful with both plenty of open space and woodlands to explore.
More than just a campsite, Moogerah Lakeside Bush Retreat is a popular spot with social groups or big family get-togethers. The property also has a commercial standard kitchen, a hall and plenty of undercover areas too. Dogs welcome.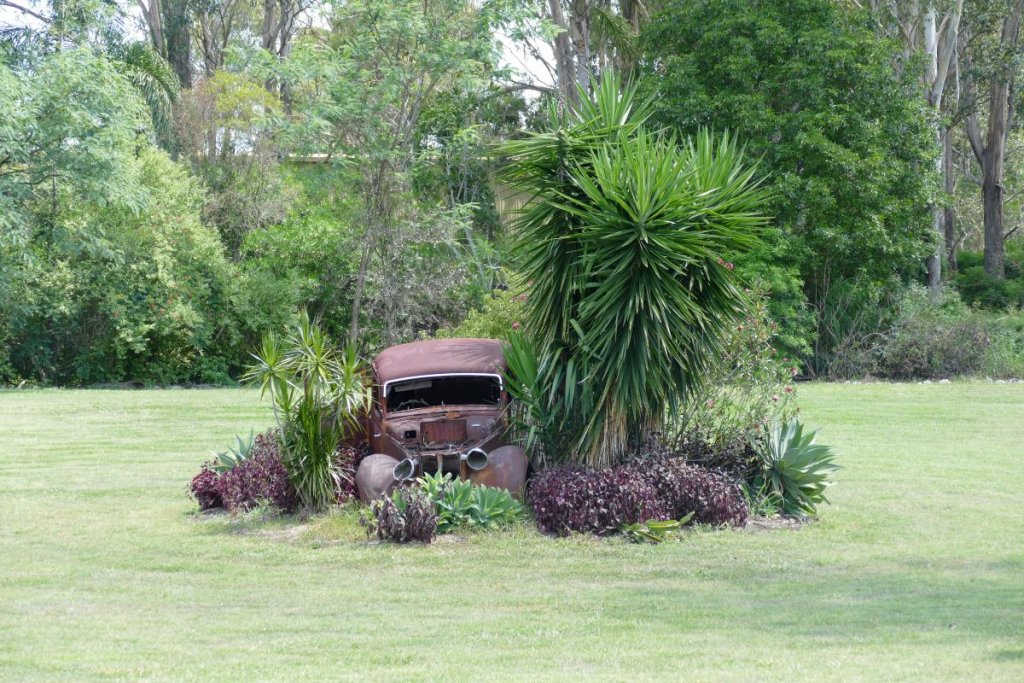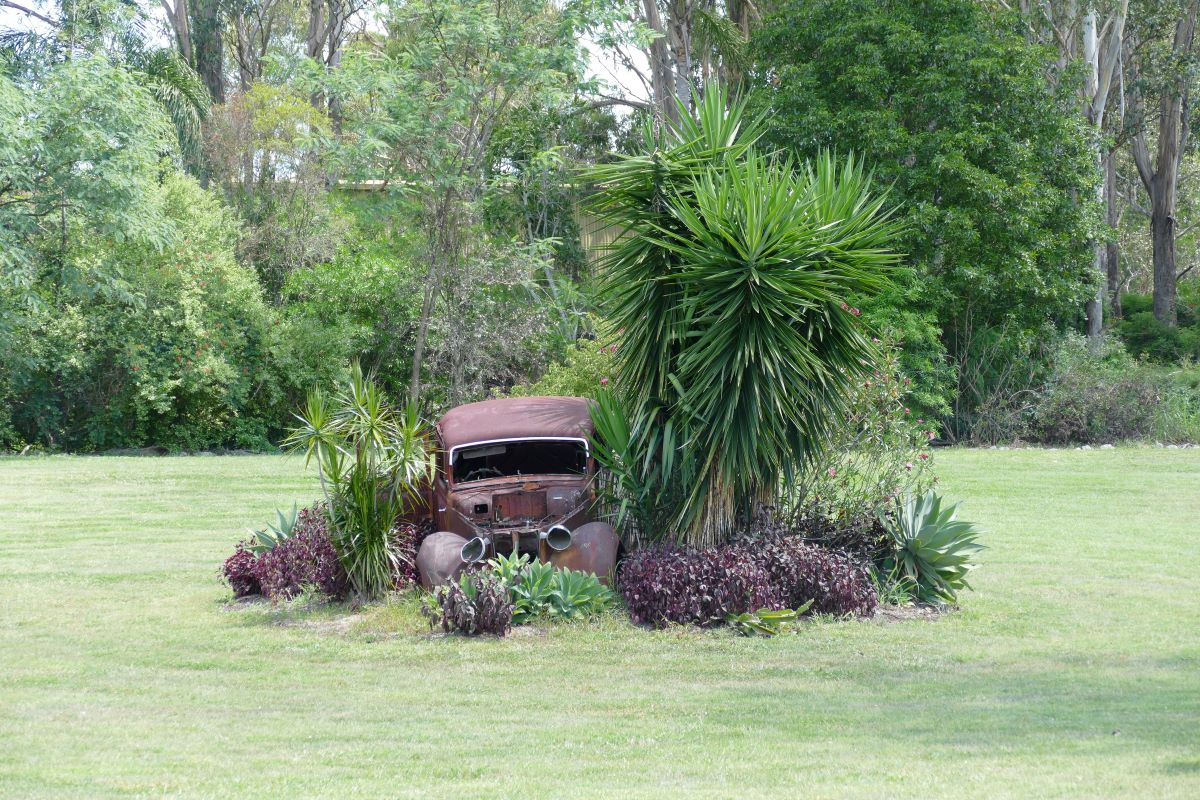 Camp Moogerah
Camp Moogerah is set up for school or social club gatherings, but you can also hire the cabins and campsites as a family/couple. Like many of the campgrounds in the area, Camp Moogerah looks great with lots of grass and trees and views of the surrounding mountains. They have their own boat ramp if you are looking to get onto the Lake.
Camp Moogerah is pet friendly and it has range of fun facilities including tennis and basketball courts. There is a games room, outdoor fireplace and BBQ facilities. Located just around the corner from Moogerah Dam and 20 minutes from Mount French National Park, Camp Moogerah is a good base to explore the region.
Camp Laurence
Like Camp Moogerah, Camp Laurence is a privately run outdoor education site. You can't book a campsite here, but camp Laurence is another option if you are organising a big family reunion or social club gathering. There is dorm style accommodation, the grounds and facilities are well maintained and you are right on the lake.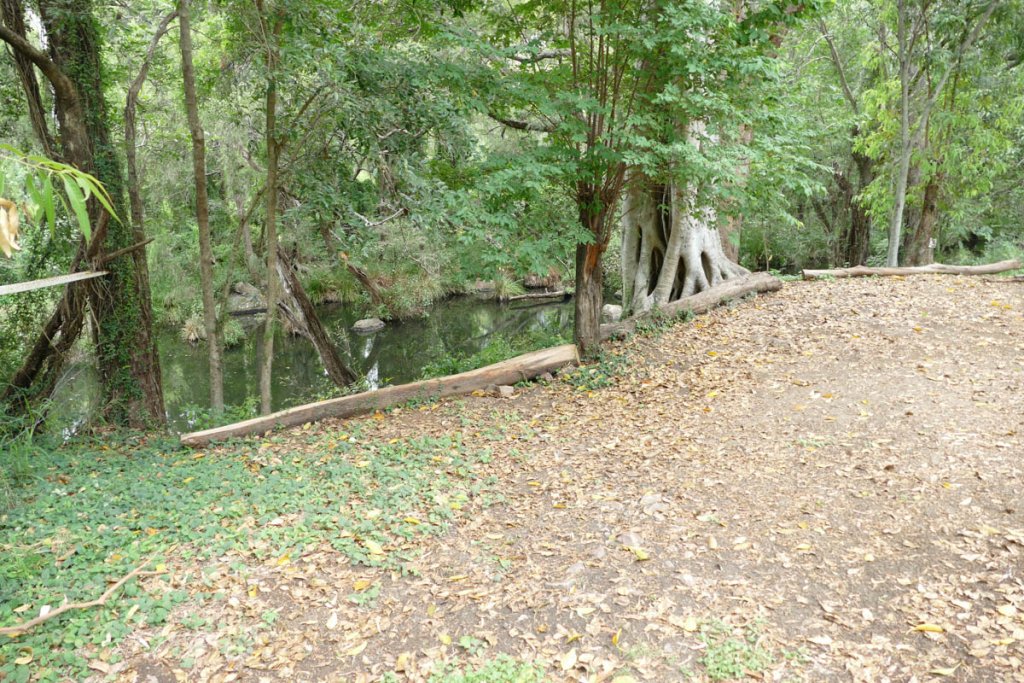 The Gorge Campground
If you are happy to be 5km from Lake Moogerah and want a quiet, out of the way spot try The Gorge Campground. This small campground on private property is on Reynolds Creek so you can still relax by the water. There are a couple of cabins on the site but otherwise it is unpowered camping.
The Gorge is pet friendly and you can have a campfire, but you have to BYO wood. You also need to bring your own drinking water. This is a great low cost campsite with rates around $5-10 per person per night. It is a beautiful setting. The tree-lined creek is great for a swim, getting out the kayaks or wetting a line. The track in can be a bit rough, 4WDs will be fine. Check the conditions if you're in a 2WD.
Yarramalong Park
This is another spot not on Lake Moogerah but right on Reynolds Creek. Kayaking, fishing, swimming, wildlife spotting and bush walks are all on offer here. From the campground you can walk to Moogerah Dam and on to Mount Edwards.
There are three campgrounds on the 160 acre property, so you'll have plenty of room. There is also one cabin on the property that sleeps 8. You can have a campfire; wood is available for purchase. There are also hot showers and toilets. Camping fees can only be paid in cash and are around $15 per adult a night and a family of four is $40 a night.
The drive to the campsite on a dirt road. Campers and caravans could get in there but you would want to have a bit of clearance.
Boonah, Aratula and Kalbar
If you are looking for a base camp to explore the region, the towns of Boonah, Aratula and Kalbar are all worth looking at. They are all 15 to 20 minutes from Lake Moogerah. Boonah is the biggest of the towns so if you want a quieter vibe try Aratula or Kalbar. For a great bakery, Aratula is your town.
At both Boonah and Kalbar there is camping at the showgrounds. We stopped by the showgrounds at Boonah and it had a good vibe. The old pavilions created a nice atmosphere, the sites were big and there were lots of them. In Aratula you can stay at the Aratula Village which has powered and unpowered sites.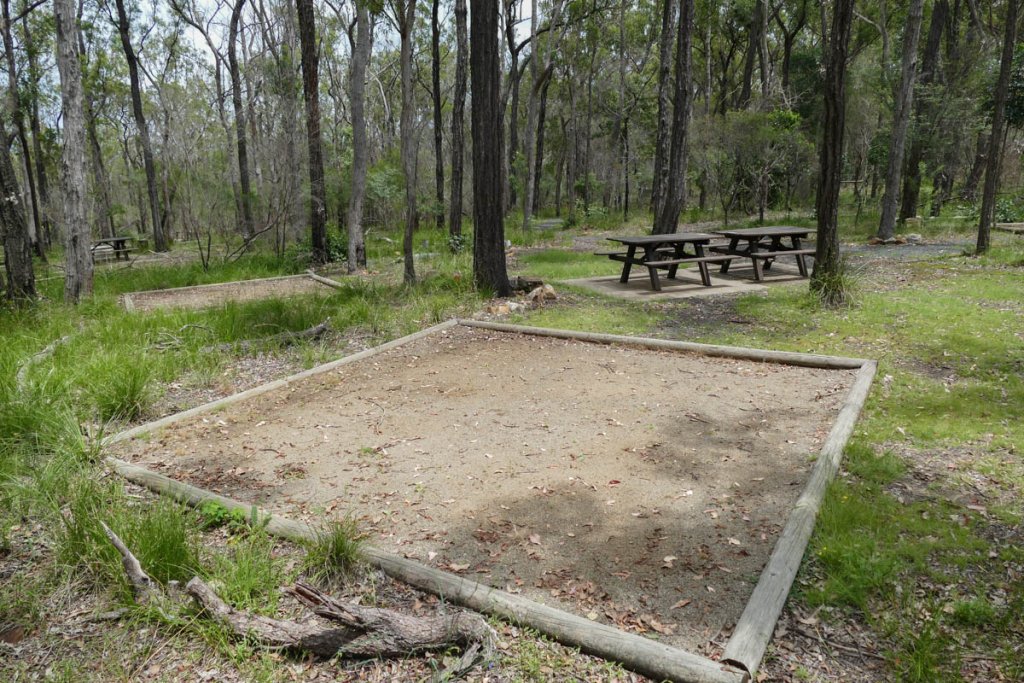 Frog Buttress – Moogerah Peaks National Park
If you prefer bush camping with the option of popping down to Lake Moogerah for the day this area in the Mount French section of the park might be for you. The lake is 30 minutes away. There are only two vehicle-based sites available. It is a short walk from the carpark to the other tent sites. There is an amenities block, but you will have to bring your own drinking water. Campfires and pets are not permitted.
The campground is set in a tall eucalypt forest and is a popular base for the rock climbing and abseiling community. Book your site through the Queensland National Parks Booking Service before you arrive.
For a bit of Luxury book a Moogerah Lake House
Set along the banks of Lake Moogerah you can enjoy stunning views from the decks of the Moogerah Lake Houses. Each house has it's own charm and character perfect for large families or groups. Choose a house with a fire pit, sand pit, swing, pool, spa, kids zone or spectacular views over the Lake and Mount Edward.
Thank you to Moogerah Lake Houses for sharing the Lake House images.
Lake Moogerah Attractions
When you are camping by Lake Moogerah there are all the usual water activities available to you. Boating, skiing, fishing, jet skiing, kayaking and swimming are all great options. And there's nothing better than watching a sunset over water too.
If you are just doing a daytrip to Lake Moogerah, A G Muller Park next door to the Lake Moogerah Caravan Park is a great spot to set up for the day. There is a playground, boat ramp and designated swimming areas where you don't have to keep an eye out for jet skis.
If water sports aren't your thing, there are plenty of other things to do in the Lake Moogerah area.
Fred Haigh Park
A walk around Moogerah Dam is a must. You get great views of Lake Moogerah and the peaks of the scenic Rim. If you have the energy, from Moogerah Dam you can take the 6.5km return walk to Mount Edwards. The trail has a medium rating. There are some steep sections and loose surfaces. At the top there are views from George Lookout.
If you feel like exerting less effort, Fred Haigh Park near the dam wall is a great spot to relax. There are BBQs, picnic shelters, toilets and you can bring your dog along if they stay on leash. From the park there are some great vantage points of the dam and lake.
Reynolds Creek
On the opposite side of the lake and dam is Reynolds Creek and the Lower Recreation Area. There are more picnic shelters and toilets here and it is a lovely quiet place to have lunch, run the kids around, go fishing or drop a kayak in the river. Follow the signs from the top of the dam and the Fred Haigh Park carpark.
Scenic Rim Brewery
Craft beer, coffee and café…what more could you want? It's all here in the family run Scenic Rim Brewery in Mount Alford. The company's brews are a celebration of the people and farming life of Mount Alford. While you enjoy a Fat Man Maroon Ale or a Digga's Pale Ale, you can try the European inspired goodies in the café. It can be a busy place on weekends so booking a table is highly recommended.
Read More : The Best Brisbane Day Trips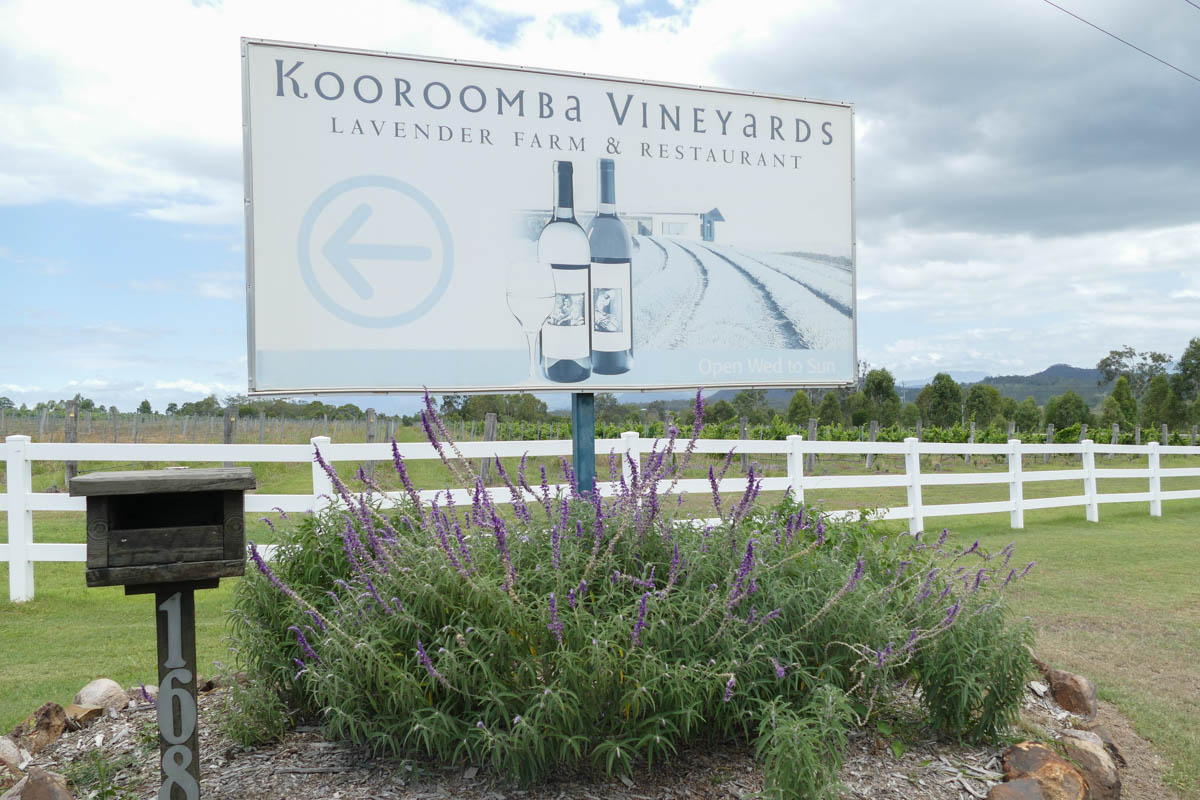 Kooroomba Lavender Farm and Winery
If beer and Bitterballen don't do it for you, perhaps some local Kooroomba Chardonnay or Port will do the trick. And lavender…from foot balms and lavender milk bath to lavender honey and scented timber wax, if you love the purple flower, you'll love it here.
If you needed more reasons to visit, there is a restaurant and gallery as well. Kooroomba Lavender Farm and Winery is in Mount Alford, only ten minutes for Lake Moogerah. They are open on Wednesdays and Sundays from 10.00am
Read More : For Foodie Heaven stroll down Tamborine Mountain Gallery Walk

Mt French Walks
As well as the beautifully wooded campsites at Frog Buttress, there are also a couple of nice short walks at Mount French. The two of them will take you less than an hour and are both worth the 30 minute drive from Lake Moogerah.
From the carpark, the North Cliff walk to the Logan Lookout is a flat, easy 720m return walk. At the lookout there are great views of the surrounding farmland and the distant Main Range. The Mee-Bor-Um walk is an 840 metre loop track. It is a little uneven in parts but still an easy walk.
The first lookout is slightly obscured by trees. The best views are further along the track at a small, raised platform with a seat on it that has great views across the scrubby heath and hills. For our walk in November there were Blue Tiger butterflies everywhere; their vivid blue wings were spectacular!
Read More :  Warrie Circuit Walking Guide
Mount Greville Walks
If you like a hike, then it will also be worth your while going to Moogerah Peaks National Park for the 6.5km Waterfall Gorge-Palm Gorge Circuit. This 4 hour walk is rated hard. There is some rock scrambling and steep sections as you climb Waterfall gorge and go down Palm Gorge.
There are waterfalls, wildlife and varying vegetation as you make your way up and down. You'll experience everything from eucalypt to rain forests. You'll also get some great views at the top of Mount Greville across the region.
National Parks Pass
No entry fee applies for day use of the Moogerah Peaks National Park.
Fees apply for camping permits in national parks and forest reserves, state forests and recreation areas. Fees and bookings available on the Queensland Parks & Forests Camp Booking Website
Wildlife
Small numers of brush-tailed rock wallabies are located on the parks four peaks.
The glossy black-cockatoo feeds exclusively on forest she oak on the eastern foothills of Mount Greville and on the eastern slopes of Mount Moon. The Peregrine Falcon are seen soaring high above the trees.
If you enjoyed this story you might also like:
Lake Elizabeth Platypus | Mt Gambier Sinkholes | Savannah Way Roadtrip
Like it? Pin it for Later…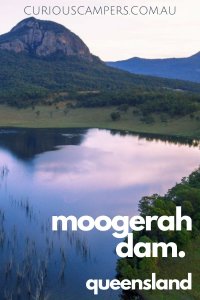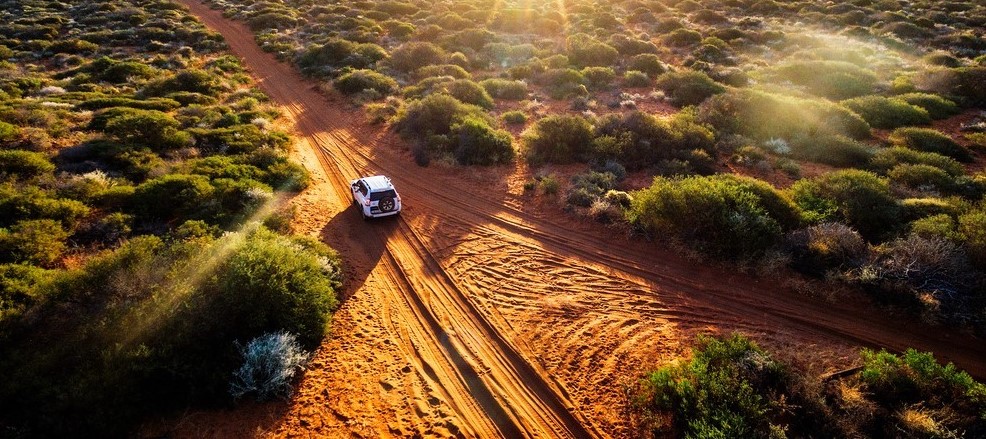 500 THINGS TO DO
Join our mailing list and receive our Free Top 500 things to do in Australia. If you love the Australian Outdoors download this list and keep it handy when you are planning a weekend away or a road trip around Australia.
Recent Posts