The relaxing seaside town of Mission Beach in North Queensland is on the Cassowary Coast and there is no better place to try and spot one of these amazing looking birds than at Lacey Creek. This short rainforest loop walk is ideal for families as you criss-cross Lacey Creek in search of one of these almost dinosaur-like looking birds.
Disclosure: Please Note That Some Links In This Post May Be Affiliate Links, And At No Additional Cost To You, We Earn A Small Commission If You Make A Purchase. Commissions Go Toward Maintaining The Curious Campers Website.
Getting to Lacey Creek
The Lacey Creek Day Use Area is less than 10 minutes from Mission Beach. Take the El Arish Mission Beach Road out of Mission Beach and look for the turn off on your right. Lacey Creek is part of Djiru National Park which used to be known as Tam O'Shanter National Park.
Lacey Creek Facilities
Whether you do end up seeing a cassowary or not, Lacey Creek is still a lovely spot to come for a picnic or BBQ lunch. There are toilets here, gas BBQs and picnic tables. Because Lacey Creek is in Djiru National Park you will have to leave you four legged family members at home. There is also a swimming area here, follow the signs in the carpark to the Lacey Creek Swimming Hole. You can run into a few mosquitoes on the walk so maybe have bug repellent handy.
Lacey Creek Walk Length & Difficulty
The Lacey Creek Walk is an easy 1.1km circuit. There are a couple of sets of steps to get up and down but most of the time you are walking on a dirt path through the rainforest. The circuit does cross Lacey Creek several times so there are a few little bridges over the water which add to the fun.
It is best to do the walk in an anti-clockwise direction which means at the start of the walk you'll cross a wide cement ridge then come to a gazebo that is full of information about cassowaries. One of the nice things about the Lacey Creek Walk is the amount of information dotted around the circuit about the plants and animals you might come across, especially the cassowaries.
Lacey Creek Cassowaries
We have to confess that we have done this walk three or four times and haven't seen a cassowary. But it does feel like they are never far away. Whether we are imagining it or not, we often hear leaves rustling in the forest but as hard as we stare there has been no sign of the cassowaries brilliant red and blue head and neck. The closest we have come are piles of steaming fresh cassowary poo – so they are around!
The Cassowary Information Shelter has signage about all aspects of the cassowary's life and some pointers on what to do if you see one. You certainly should not feed or pursue them for a picture. And if you see them with chicks stay well clear because the male birds can be aggressively protective, and you don't want them coming at you with their claws and beak. Good form if you see a cassowary is to give them space, back away slowly and raise your arms or wave something above your head if they look like they are going to follow you.
Cassowary Food Plant Walk
Between the start of the Lacey Creek Walk and the Cassowary Information Shelter is the short Cassowary Food Plant Walk. It is really just a short section of the walk before you get into the rainforest and onto the Lacey Creek Circuit proper. But it is interesting to have a look at the trees – whether it's the Umbrella Tree, Leichardt Tree, Cluster Fig or Cassowary Pine – that are included in the varied diet of the cassowary.
Lacey Creek Walk
From the open grass area around the Cassowary Food Plant Walk, you make your way into the rainforest, and you are suddenly out of the sun and into a world of palms, vine decorated trees, and bird's-nest and staghorn ferns. You cross a small bridge and get a set of 30 or so steps then it's a short walk to a viewing platform over a deeper section of Lacey Creek.
Don't be in a rush to leave this little creek lookout, the longer you stay the more you will see and there is more excellent signage to help identify the different fish swimming around below you. We spotted some jungle perch and a little saw-shelled turtle swimming around. And of course, we were sure we also heard something large moving through the forest as well!
The remainder of the walk is easy going along the dirt path. There is more information about everything from dragonflies to frogs and cycads and more lovely rainforest to peer through in the hope that one of the noises you hear is a cassowary.
Is Lacey Creek Worth Visiting?
If you get to Mission Beach, Lacey Creek is worth visiting. The walk through the forest is only short – but that is ideal for families. There is a lovely swimming hole, the rainforest is spectacular, and the bridges, water and creek lookout all make this a lovely spot, and the picnic area is a great place for lunch too. And of course, Lacey Creek is also a great spot to try and see a cassowary – don't be put off by our failure! Lacey Creek is still one of the best places in Mission Beach to see them.
More Walks from Lacey Creek – The Dreaming Trail
If the 1.1km Lacey Creek Walk isn't quite long enough for you, there is a longer trail that starts from the Lacey Creek Day Use Area. Right across the road from the carpark you'll see a sign for the Dreaming Trail. This is a steep, difficult 3.3km (one way) trail that either pops out further down the El Arish Mission Beach Road or you can use it to link to the Musgravea Track that goes to the Licuala Day Use Area. If you do the hike along the Dreaming Trail and on to Licuala, it is approximately a 10km, 4 hour hike.
If you enjoyed this story you might also like:
Cairns to Mission Beach Road Trip|  Kennedy Walking Track | Frankland Islands Day Trip
Liked it? Pin it for Later…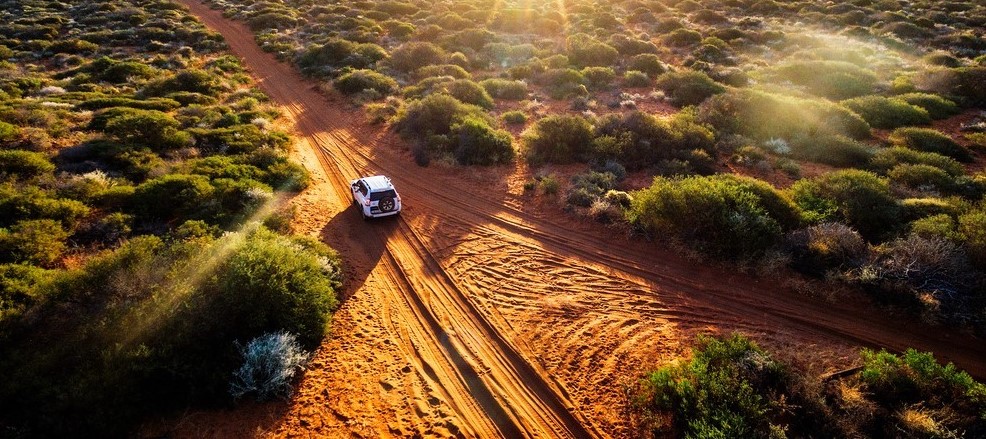 500 THINGS TO DO
Join our mailing list and receive our Free Top 500 things to do in Australia. If you love the Australian Outdoors download this list and keep it handy when you are planning a weekend away or a road trip around Australia.
Recent Posts