Believe it or not, there is a huge number of fun things to do in Canberra. If you are a walker, like a museum or gallery, enjoy gardens or wildlife or you are looking for a family holiday destination, Canberra has something to offer. And everything is so close, you are never more than 15 or 30 minutes from your next fun activity.
Our guide to fun things to do in Canberra is broken up into different interests. There is so many Canberra attractions, we have given a brief description of our favourites then listed a few more things to add to your list as you plan your Canberra holiday.
Featured Image: Lake Burley Griffin © VisitCanberra
Disclosure: Please Note That Some Links In This Post May Be Affiliate Links, And At No Additional Cost To You, We Earn A Small Commission If You Make A Purchase. Commissions Go Toward Maintaining The Curious Campers Website.
Fun Things to do in Canberra for Families
If you have never been to Canberra for a family holiday you should think again. We went here with our 8 and 10 year old kids and we had a blast. There are heaps of fun things to do in Canberra for families including some great free activities.
Questacon National Science & Technology Centre
This is hands down one of the most exciting and fun things to do in Canberra with kids. Kids and the young at heart will love how Questacon immerses you in hands on and interactive science and technology. There are science shows throughout the day too. From the moment you see the singing robot in the foyer, you know you are in for an adventure. Questacon is right on Lake Burley Griffin between the National Portrait Gallery and the National Library of Australia.
National Dinosaur Museum
Oh my gosh, if you have dinosaur lovers in your family, they will think you are the best parents ever when you take them to the National Dinosaur Museum. There is a huge life-size dinosaur play area outside, and inside there are amazing animatronic dinosaurs and a fascinating display that walks you through the evolution of the dinosaurs. There are heaps of fossils and skeletons too.
The National Dinosaur museum is in Gold Creek which also has Cockington Green Garden – a miniature village, the Canberra Reptile Zoo and the Canberra walk in Aviary. You can get a ticket to all four attractions, and it is a great family day out.
Australian Institute of Sport
For families with sports mad children, one of the most fun things to do in Canberra is a visit to the Australian Institute of Sport. Their Sportex display is an interactive experience where you can try everything from soccer and rowing to alpine skiing and cycling. You do virtual wheelchair racing and basketball too. There are all sorts of impressive sports memorabilia on display too, active families will love it.
The AIS Tour – 90 min Guided Tour of the AIS world class facilities
More fun things to do in Canberra for Families
Paddle boat ride on Lake Burley Griffin, the Bonsai display and incredible POD playground at the National Arboretum, National Zoo and Aquarium, Royal Australian Mint, National Railway Museum and Yarralumla PlayStation with Canberra themed mini golf, farm animals and miniature ride-on trains.
Fun Things to do in Canberra if you like Art (or want to like art)
It is no secret that Canberra has a lot to offer art lovers, and art lovers will already know this. But if you are someone who has never thought of going to a gallery, then you should think again if you are in Canberra – there is something for all levels of art experts!
National Gallery
Can't say the Curious Campers team are big art appreciators, but walking through the National Gallery was still a fantastic experience. Did some of the pieces look to us like something you might buy at Ikea? Ummm, Yes… But there were still plenty of wow moments and even we got a kick out walking around a corner and seeing a wall of Andy Warhol work. Whether you love art or not, there are plenty of conversation starters here, we really had a fun couple of hours walking through here.
National Portrait Gallery
Right next door to the National Gallery on Lake Burley Griffin, this is maybe a more accessible gallery for people with some images of well-known faces looking back at you. There is a huge variety of portraits in the gallery and having a walk through here was both a lot of fun and interesting.
Best Of Canberra Walking Tour – Make the most of your time in Canberra with a private two-hour walking tour. Visit must-see institutions, inc Parliament House, Library, and Gallery
Canberra Glassworks
For a slight change of pace check out the Canberra Glassworks. Located the lovely old Kingston Powerhouse Building there is a small gallery of beautiful glasswork. The highlight here is the chance to look down from a big viewing platform into the Hotshop where molten glass is turned into art. Check their website for a schedule of when the Hotshop is in action. The Glassworks are open Wednesday to Sunday 10.00pm – 4.00pm.
More Fun Things to do in Canberra if you like Art:
Grainger Gallery, Drill Hall Gallery, Scott Leggo Gallery, Aboriginal Dreamings Gallery, Gallery of Small Things in Watson.
Fun Things to do in Canberra if you like Gardens
It is not surprising that the city that hosts Floriade – Australia's premier springtime flower show – has a lot of fun things to do if you like gardens. If you miss Floriade in September/October, here are some more great garden adventures in Canberra.
National Arboretum National Bonsai Collection
This is a sensational place that will keep getting better every year as the trees continue to go. The National Arboretum features over 40,000 rare and endangered trees in a beautiful setting that features lovely walks, sculptures, a great café and the amazing POD playground for kids. There are several walks you can do around the space. The Central Valley Path is a lot of fun, our favourite is the meandering Himalayan Cedar Walk. The National Bonsai and Penjing collection is also a highlight.
Australian National Botanic Gardens
Featuring 70, 000 native plants in themed gardens, the Australian National Botanic Gardens are a lovely place for a walk as the main path takes you through a variety of habitats. There is an excellent rainforest walk, eucalypt lawns and rock gardens. The Bee Hotel is a fascinating thing to see, there are birds everywhere and lots of places to sit, relax and enjoy the displays.
Lennox Gardens & Beijing Garden
Tucked in between embassies, the Hyatt Hotel and Lake Burley Griffin, Lennox Gardens are a beautiful spot with views across the water towards the National Museum of Australia. There is a lot packed in here. Lennox Gardens features the Beijing Garden, Canberra-Nara Peace Park and the JNF Israel Garden. It might sound like a lot, but these are an easy garden to get around and there is something interesting around every corner.
More Fun Gardens to look around in Canberra
Commonwealth Park on Lake Burley Griffin, Bruce Pink Lake, Weston Park, Tulip Top Gardens in Sutton and the John Avery Gardens in Central Canberra.
Fun Things to do in Canberra if you like Walks
There is no shortage of fun walks to do in and around Canberra. You can read our separate post on the best Canberra walks, there are too many to mention them all here but these are a few of our favourites that we think visitors to Canberra will enjoy.
Lake Burkey Griffin Bridge to Bridge Walk
If you are visiting Canberra this is a must do walk. It is an easy 5km loop and takes you past over 20 points of interest. One bank is dominated by national institutions like the National Gallery, High Court and National Library of Australia. The other bank has over a dozen memorials to various community groups. On top of that there is the Australian of the year plaques, National Carillon, the stunning Captain Cook Water Jet and much, much more. This walk is a really fun thing to do in Canberra – read our story that tells you more about the Lake Burley Griffin Walk.
Electric Scooter Hire – Simplify your sightseeing around Canberra by renting an electric scooter. Ride around the lake, to parliament, and to the city's museums and galleries.
Mt Ainslie – Kokoda Trail Walk
This is another iconic Canberra Walk; it winds its way up Mount Ainslie which is the peak right behind the Australian War Memorial. This medium 4.5km return walk features plaques that commemorate the Kokoda Trail. It also has great views over central Canberra and there are a lot of wildflowers and wildlife to look out for.
Namadgi National Park
Namadgi National Park is about 40 minutes south of Canberra and we have included it here because it is home to two of the most popular and spectacular walks in the area. The 2.5km Boomroomba Rocks walk and short walk to Gibraltar Falls take you to some spectacular scenery in a beautiful National Park.
Fun Things to do in Canberra if you like History & Museums
If your idea of fun is strolling through a museum, then you have to pay a visit to Canberra. The National Capital is home to some of Australia's best museums. History buffs will likely know about the three we detail below.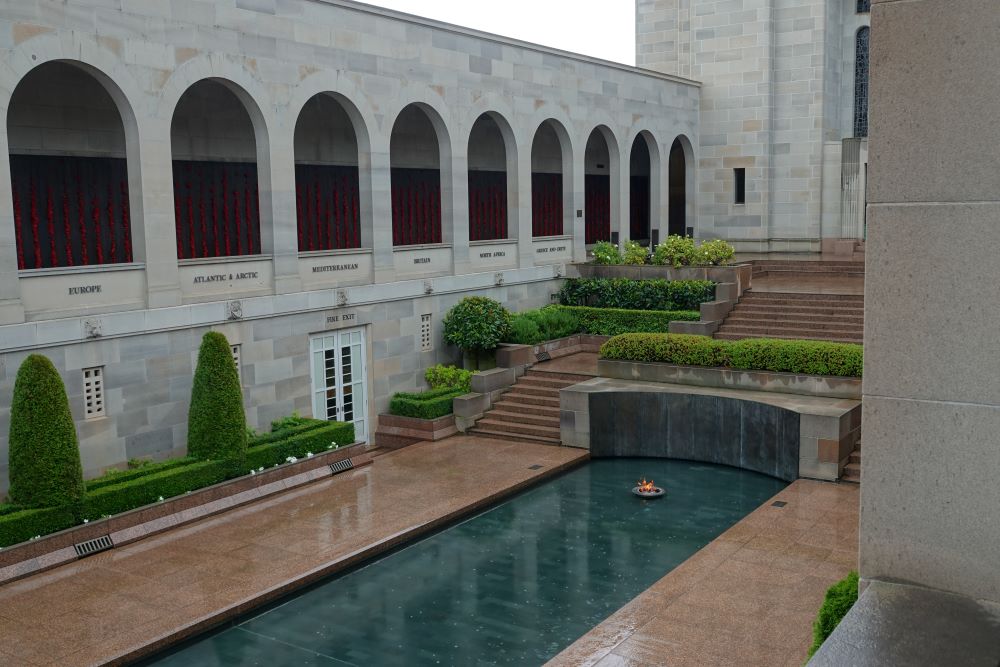 Australian War Memorial
There is nothing fun about war but if you visit Canberra, you have to come to the Australian War Memorial. It is an evocative and moving experience from the World War 1 and 2 Galleries to the poppy-lined honour rolls, cathedral-like Hall of Memory and Pool of Reflection. Fun isn't the word for the experience you have here, but it is a place of such national significance we can't have a list of things to do in Canberra and not have the Australian War Memorial on it.
Highlights of Canberra Day Tour – See the views from the top of Mount Ainslie, Exhibition Center, visit the Parliament House, Australian War Museum and see the Lost Post Ceremony
National Museum of Australia
Okay, now this is fun. Right from the car park when you see the twisting, towering sculpture at the entrance there is an eye-catching, interesting and beautiful surprise around every corner at the National Museum. The Great Southern Land, First Australians and Landmarks Galleries are interactive, hands on and wonderfully designed – the architecture is fantastic. The Garden of Australian Dreams water feature in the courtyard is a lot of fun too. You'll spend 2 or 3 hours here and wonder where the time went.
Museum of Australian Democracy – Old Parliament House
They have done a great job turning this landmark building into a fascinating and fun museum that both commemorates Australia's democratic journey and preserves its early political history. For people of a certain age, it is fascinating and fun to walk through the corridors, offices and chambers that were at the heart of Australia's political story up until New Parliament House opened in 1988.
Women's History Walking Tour – Visit many well-known attractions and listen to the lesser-known stories of the women behind Canberra & visit a few sites you might otherwise miss
More museums to look through in Canberra
National Film & Sound Archive, National Railway Museum, National Archive, Royal Australian Mint, New Parliament House, National Library of Australia and the Canberra Museum and Gallery.
Fun Things to do in Canberra if you like Wildlife
When you are in a city called the 'Bush Capital', it is not hard to find wildlife. You'll bump into plenty if you are a walker or like gardens. You'll see wildlife as you explore Mount Ainslie, Black Mountain and the National Botanic Gardens have hundreds of bird species. But here are a few of our favourite wildlife spots in Canberra.
National Zoo & Aquarium
Alright, it is not wild wildlife, but the National Zoo and Aquarium is a really fun thing to do in Canberra for animal lovers. It is a compact zoo, so it is easy to get around. The main path is also numbered so there is no getting lost or doubling back. And the exhibits are amazing. Most are big and modern and have multiple vantage points for seeing the animals – this is especially the case for the big cats. Go there in the afternoon during the week and it feels like you have the place to yourself. The aquarium section is smaller but a great bonus after you have seen all the animals.
Jerrabomberra Wetlands
This less well known area is in Fyshwick, minutes from the centre of Canberra. It is a beautiful spot for a walk, there are two walks through the wetlands and a third walk along the river. It is a haven for birdlife with five bird hides scattered along the walks and plenty of kangaroos around too. Birders and nature lovers will have a lot of fun here, we spent far more time hunkered down in a bird hide than we expected to!
Tidbinbilla Nature Reserve
Only 50 minutes southwest of Canberra, Tidbinbilla Nature Reserve is a beautiful place for walking and wildlife spotting. There are over 20 walking tracks here but for wildlife watchers The Sancuary or the Eucalypt Forest Reserve give you a chance to see kangaroos, wallabies, potoroos, koalas, echidnas, bandicoots and a host of bird species including lyrebirds. In The Sanctuary you might also see a platypus in one of the interconnected ponds that you pass on the access friendly 2.1km loop track.
Fun Things to do in Canberra if you like Shopping
Old Bus Depot Markets
These indoor markets run on Sundays from 9.30am – 2.30pm. There is art, craft, artisan food, jewellery and much more. Make sure you stay for lunch, there is a fantastic range of international food stalls, choosing what to get was a fun problem! As their name suggests, they are held in the Old Bus Depot in Kingston near Manuka Oval.
Sancho's Dirty Laundry
Located in Braddon, Sancho's Dirty Laundry has an eclectic mix of wares. They specialise in indie T-shirts from local and overseas makers but also have a curious range of books, zines, jewellery, puzzles, games, socks, earrings… check it out, you never know what you might find in this cool looking shop.
Dirty Janes Canberra
You might be familiar with the quirky retro vibe Dirty Janes has brought to the New South Wales Southern Highlands town of Bowral – well that same fun is now in Canberra. Browse through the vintage wares in dozens of little shops all under one roof in Fyshwick.
Landspeed Records
The popularity of vinyl shows no sign of slowing. If you are a collector, head to the Canberra Centre and see if you can add to your collection.
Designer Op Shop Emporium
While you are in Fyshwick, less than 1km from Dirty Janes you'll find this huge range of classic pre-loved clothing along with other vintage homewares.
More Fun Things to do in Canberra…
Quizzic Alley – Harry Potter fans young and old will have heaps of fun checking out everything here at Australia's first dedicated Harry Potter shop.
Relax with a drink on a 4hr Tour of BentnSpoke, Brew Nation, Capital Brewing, Big River Distillery or Zierholz Premium Brewery
Lake Burley Griffin Cruise – see the sights surrounding Lake Burley Griffin from the water
Explore the Parliamentary Zone, Lake Burley Griffin and Canberra's National landmarks on a Segway Tour – now that's fun!
Places to Stay in Canberra
Liked it? Pin it for Later…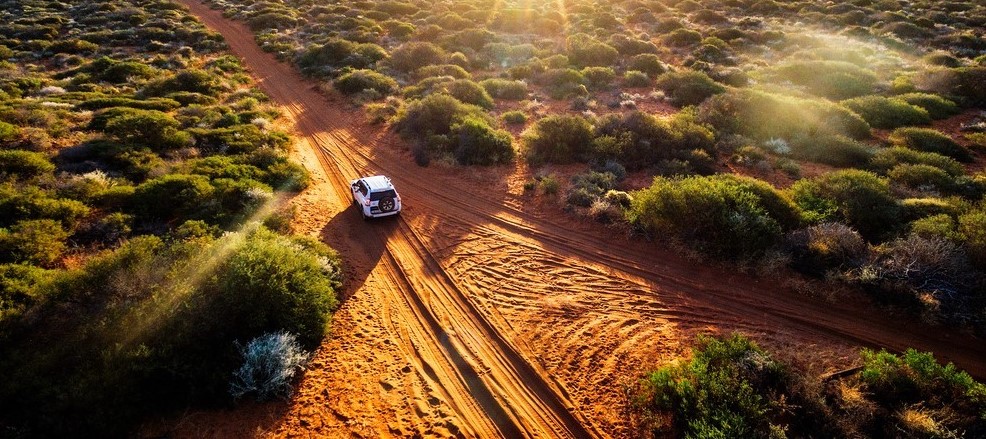 500 THINGS TO DO
Join our mailing list and receive our Free Top 500 things to do in Australia. If you love the Australian Outdoors download this list and keep it handy when you are planning a weekend away or a road trip around Australia.
Recent Posts