There are things to do everywhere you look in Canberra and Gold Creek Village in the northern suburb of Nicholls is another fantastic place to explore. Gold Creek Village is home to Cockington Green Gardens Miniature Village, the National Dinosaur Museum, the Canberra Reptile Zoo and the Canberra Walk in Aviary.
Gold Creek is a great spot for families, the main four attractions are all within walking distance of each other and you can save money if you but a Gold Creek Adventure Ticket. There are lots of cafes in Federation Square if you want to grab lunch there too.
Disclosure: Please Note That Some Links In This Post May Be Affiliate Links, And At No Additional Cost To You, We Earn A Small Commission If You Make A Purchase. Commissions Go Toward Maintaining The Curious Campers Website.
Getting There
Gold Creek is in the north of the ACT and like everything in Canberra, it is easy to get to. From the middle of Canberra, it takes 15 minutes to get there. If you plug Gold Creek into your GPS, you will end up on the Barton Highway and in Gold Creek Village in no time.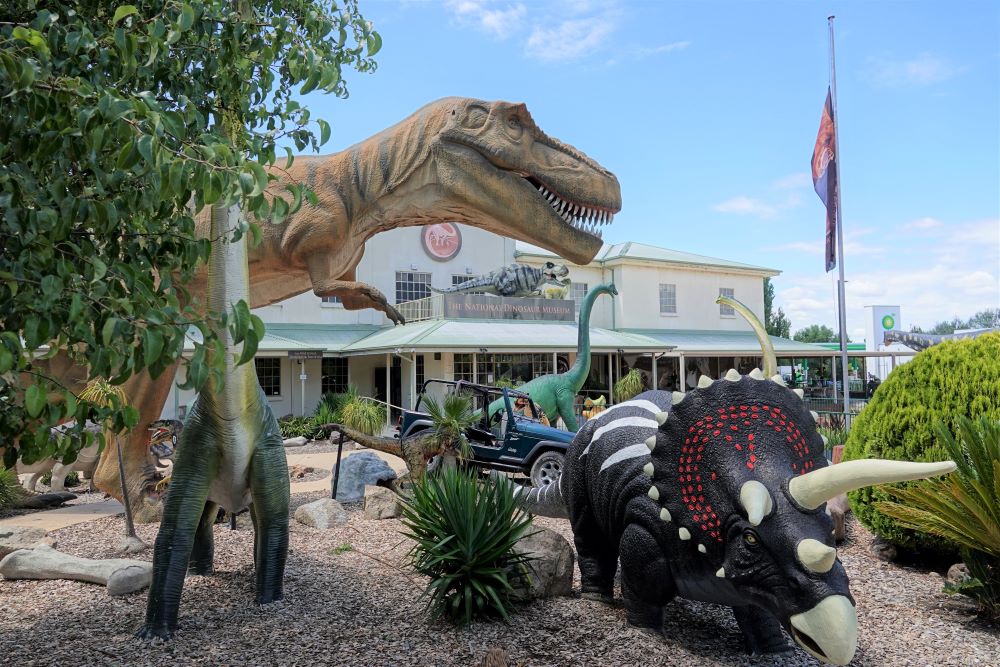 Gold Creek's Big 4 Attractions
The National Dinosaur Museum, Cockington Green Gardens, the Canberra Walk in Aviary and the Canberra Retile Zoo are the four big attractions at Gold Creek. You can easily get to them all in a day or less, so it is worth popping in to see them all while you are in Gold Creek.
Gold Creek Adventure Ticket
The best value way to do this is buying a Gold Creek Adventure Ticket online before you go. At the time of writing, the pass saved an adult about $12 across the four attractions. For a family, if you go to all four attractions the Adventure Ticket saves you about $25.
If you want to give one of the activities a miss, don't worry about the pass, it will be cheaper to pay for each place as you go.
Below is a quick review of the attractions in Gold Creek. None of the attractions takes hours to walk through and they are all reasonably priced, especially if you buy the Adventure Ticket. But if you have little ones in tow and want to choose just a couple to visit here is what we thought of each.
Cockington Green Gardens
We have been to Cockington Green Gardens both with and without children and have always loved it here. Cockington Green is a miniature English village set in a beautifully landscaped garden. It is a magic and fun place to walk through, there is a delightful 1/12th scale surprise around every corner. From a crowded soccer stadium and a cricket game on the village green to shops, cottages, stately mansions and a giant hedge maze, they are all here in miniature and fantastic detail.
There are a several trains that run around the village. There are a couple of model trains that do laps of the lake and pull in at the station. Visitors can press a button to start the train at the station. There is also a miniature steam train that you can ride in as it does a tour of the garden, it is a lot of fun and a great way to take it all in.
As well as the English Village there is also an international section that features over 20 buildings from around the world. There is a train set running through here as well. Other facilities here include a souvenir shop, a lovely picnic and BBQ area if you want to BYO lunch and the Rose Room has a small café and a gift shop with lots of miniature fun.
The Final Word
Cockington Green Gardens is one of the best things to see in Gold Creek Village. There is a big wow factor here for the kids, and grownups will appreciate the models and love the gardens. Allow 1-2 hours to look around. It is open 7 days from 9.30 to 5.00. On a warm day keep an eye out for the turtle who lives in the lake!
National Dinosaur Museum
It is quite a jump from the miniature cuteness of Cockington Green Gardens to the big and fierce displays at the National Dinosaur Museum. This place is awesome and will be a big hit with kids and adults. You can't miss the entrance, there is a giant T – Rex standing there, out the front you will also see the kids play area which has dozens of dinosaurs in it.
The outdoor dinosaurs, including those above the front door as you walk in are just the start. Inside, the museum has two levels. Where you walk in and get your tickets there is a gift shop and mineral and fossil display- all very colourful and interesting to look at. Upstairs there is an amazing display of models, fossils, moving dinosaurs and incredible hologram-like videos that walk you through time and the evolution of dinosaurs.
The museum area upstairs is really well done, there is something for the kids and more than enough information in the exhibits for amateur geologists and palaeontologists. There are pterodactyls above you, dinosaurs winking and growling as you walk past them, and the 3D video displays will make you think you're standing right next to a living dinosaur. It's fantastic!
The Final Word
This is another must do attraction in Gold Creek; we went here without kids and loved it. The children around us were going nuts for the place. What's nice is that it's not an enormous area to walk around so kids won't get tired, but there is heaps to see. The outdoor dinosaur walk through area is great. There is a café, but it was closed for our visit. If you have kids, good luck leaving the gift shop without a new dinosaur toy! Allow 1-2 hours to look around.
Canberra Reptile Zoo
The Canberra Reptile Zoo is right across the road from Federation Square, the main café precinct in Gold Creek. There is parking for the Reptile Zoo behind the zoo building, otherwise there's lots of parking nearby.
We had a Gold Creek Adventure Ticket so came here as part of the tickets package deal, but would we come here as a standalone activity? Look, it's not an outright yes.
The good things were that you can get up close to several reptiles including some big lace monitors and there is a blue tongue lizard display where you can give them a little pat. Staff also come around with a few things you can pat. We got the chance to say hello to a baby crocodile and a python. So that was good.
There are other snake and lizard displays and a croc in what is a bit of a tight enclosure. There is a small bird display too. There is also a big party area out the back. If you are a local looking for a different spot to hold a birthday party the Canberra Reptile Zoo would be a fun location.
But while there is a bit to see, the place isn't huge. Kids will enjoy the close encounters but if you are childless you might toss up whether this is a stop for you. We like our wildlife so saw it worth doing as part of the Adventure Ticket.
The Final Word
If the weather is bad, you have lizard loving kids or have the Adventure Ticket then The Canberra Reptile Zoo is worth a look. Otherwise, we would get to the National Dinosaur Museum and Cockington Green Garden before popping in here.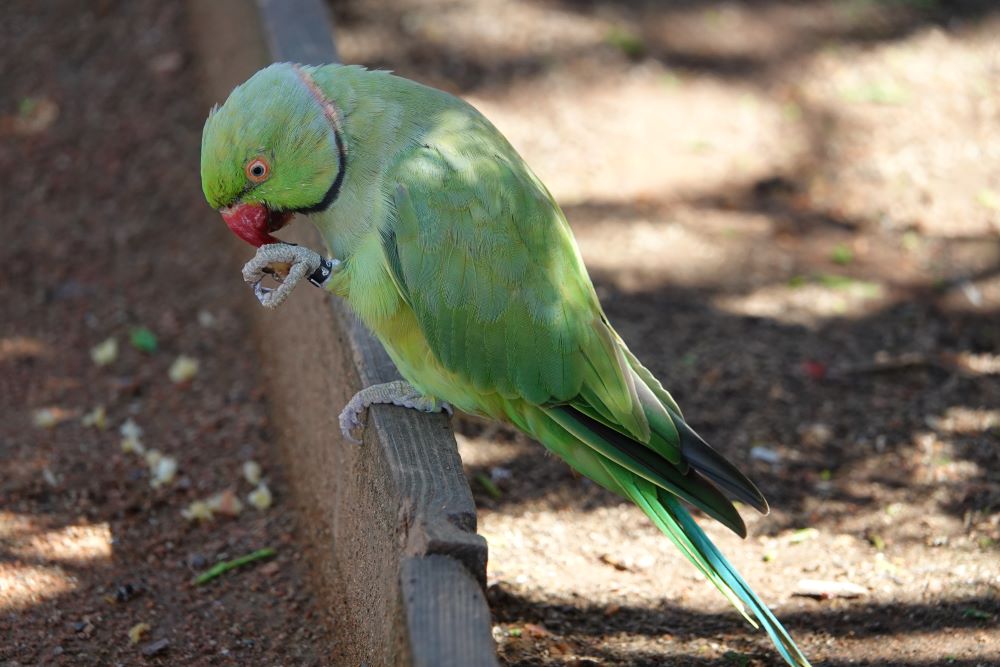 Canberra Walk in Aviary
Some of our favourite wildlife is birds and we love the chance to get up close to them, so we were excited to visit the Canberra Bird Aviary. You'll see signs for it in the heart of Gold Creek Village.
The privately owned 1000 square metre aviary has plenty of room for the birds to fly and roam around. Expect to see a few dozen bird species here including a variety of parrots, lorikeets, wrens doves, quails and chickens. As you enter, you get slices of apple and some meal worms to feed them.
The hot weather and time of day probably worked against us here, but the birds were up in the trees that line the path and reluctant to come forward. You could still see a good variety of birds but without the interaction it felt like we were just walking around a slightly tired aviary, the only birds interested in our food were the fluffy silkie chickens.
The Final Word
Come early or on a cool day and you could have a fun here. We can't fault the staff, they were friendly and helpful, but we rated this probably the least rewarding of the 4 attractions on the Adventure Ticket when we visited Gold Creek. Kids will find the silkie chickens adorable and on the right day, if you get a bird landing on you for a feed it would take the experience to another level.
More Things to do in Gold Creek – Federation Square
When you have finished looking through the Canberra Aviary or National Dinosaur Museum, make sure you give yourself time to have a look around Federation Square. As well as its leafy setting, water features and sculptures, there is a fun range of cafes to explore.
For meal or a coffee check out…
The Gold Creek Café – it has a beautiful setting amongst the trees.
Pulp Book Café – here you can combine two of life's great pleasures – delicious food and reading.
Salu Salo – try some delicious Filipino food, an all-day brekky and super friendly service.
Café Injoy – there's a top seasonal menu, an all-day breakfast and the best smoothies in Canberra!
The Lolly Shop – Anyone with a sweet tooth will love it here, you can't miss the shop right at the front of the square.
And shopping too…
There are some fun boutique shops in Federation Square to have a look through as well. Check out Heavenly Connections for that spiritual vibe, The Bower Birds for boutique gifts and homewares and if you are a crafter you won't go past the Bead Barn. And, if you think every day should feel like Christmas, pop into Under The Mistletoe for a festive fix.
And if you are still looking for something to do at Gold Creek, you can even get in a round on mini golf. Tucked in at the back of Federation Square you'll find Federation Square Mini Golf. It is a fun 18 hole course. At the end of the round the winner can get a picture of a podium they have out front. It is open 7 days, 10.00am – 4.30pm.
Places to Stay in Canberra
Like it? Pin it for Later…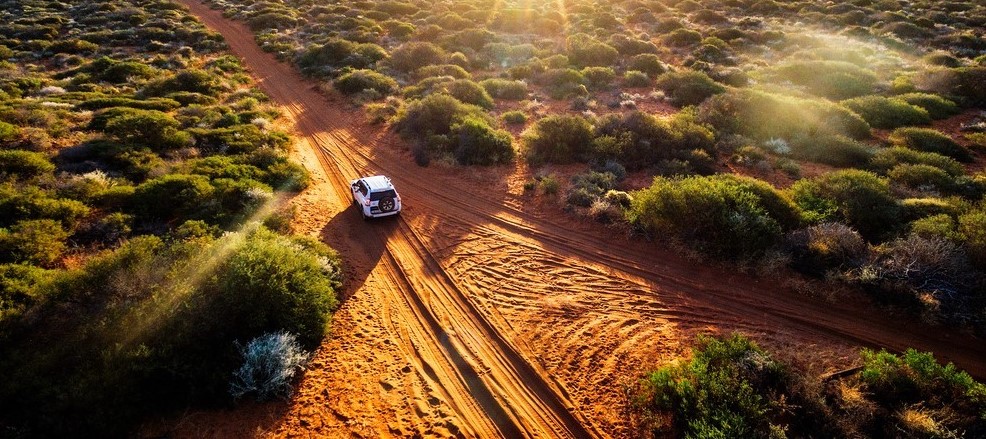 500 THINGS TO DO
Join our mailing list and receive our Free Top 500 things to do in Australia. If you love the Australian Outdoors download this list and keep it handy when you are planning a weekend away or a road trip around Australia.
Recent Posts