Darwin has some beautiful coastline and some stunning beaches. Of course, swimming at Darwin's Beaches has its risks but they are still lovely spots to visit, and many have nearby attractions. So, if you like the feel of sand between your toes, check out our Darwin Beaches Guide. We'll let you know how to get to each beach, what to expect when you get there and things to do.
Disclosure: Please Note That Some Links In This Post May Be Affiliate Links, And At No Additional Cost To You, We Earn A Small Commission If You Make A Purchase. Commissions Go Toward Maintaining The Curious Campers Website.
Can you swim at the beach in Darwin?
Spend any time in Darwin and it's clear that most people do not swim at the beaches. Saltwater crocodiles are a constant danger. Add to that the presence of stingers or box jellyfish from October to May (and in smaller numbers the rest of the year) and you can see why most people will head to the local pool or Berry Springs to cool off.
However, during the dry season, three beaches are patrolled by surf lifesavers. Mindil Beach is patrolled every day. Nightcliff Beach is patrolled on Sundays and Casuarina Beach is patrolled on Saturday and Sundays. So, if you swim between the flags, at least you can be sure lifeguards are watching out for you. We would not venture into the water at the beaches in Darwin. It is your choice if you decide to.
Darwin Tides
Another thing to consider at the beach in Darwin is the size of the tides – they are big. There can be metres of tidal movement which means a couple of things. First, at low tide you might be walking out a very long way to get to the water. Depending on what time you go to the beach, you may well see a lot more sand than water!
Second, the tides can create strong rips and currents so swim between the flags if there is a surf patrol present.
Darwin Beaches
Mindil Beach
5 minutes from the centre of Darwin
Mindil Beach is Darwin's most popular beach. It is the only Darwin beach that has a surf lifesaving patrol present every day during the dry season. Mindil Beach is home to Darwin's iconic Mindil Beach Sunset Markets which run on Thursdays and Sundays in the dry season. These popular markets have an incredible selection of food as well as a huge range of art, craft and clothing. Sunset on Mindil Beach on market days is a massive community event.
Mindil Beach also hosts the Beer Can Regatta where people build boats out of cans, milk bottles and cartons. Established in 1974 in a bid to help reduce beer can litter, the July event also includes sandcastle building and thong throwing competitions.
Outside of market days, there is plenty of parking, toilets and a small playground just off the beach. Mindil Beach is right across the road from the Darwin Botanic Gardens. The Mindil Beach Casino Resort is right next door.
Casuarina Beach
20 minutes from the centre of Darwin
Casuarina Beach is another popular spot in Darwin. It makes up part of the Casuarina Coastal Reserve and is a beautiful spot to relax on a sunny dry season day. The place to be is around the Darwin Surf Lifesaving Club that hosts the popular De La Plage Café. There is a grassed reserve with shades and chairs where you can sit and relax with a meal or coffee and look out over the water.
Another feature of Casuarina Beach is the walking tracks and natural attractions all contained in the Casuarina Coastal Reserve. You can check out the colourful Dripstone Cliffs as you enter the reserve. Look out for the beautiful white chested Brahminy Kites overhead.
A short drive beyond the Darwin Surf Club takes you to another carpark where you can explore a mangrove boardwalk or go for a longer walk to Lee Point. Along the way are World War 2 remains and lots of birdlife. From this carpark at the end of Free Beach Road you can also get to Darwin's only nude beach.
Lee Point Beach
23 minutes from the centre of Darwin
Still a part of the Casuarina Coastal Reserve, Lee Point Beach is about 3.5km from Casuarina Beach and can be reached on a walking track if you feel like a stroll. If you are looking for a big beach with expansive views Lee Point Beach is your pick. Also called the Lee Point Picnic Area, there is a nice grassy reserve with picnic tables and BBQs behind the beach.
The beach itself feels enormous. Even when the tide is up there feels like a lot of sand and heaps of space if you want to go for a long beach walk. Lee Point is a well-known bird watching spot, in fact a bird watching tour turned up while we were there.
You could spot anything here from Gouldian finches to bush kingfishers and kites and sea eagles. We spotted half a dozen black kites in the trees by the beach.
Nightcliff Beach
15 minutes from the centre of Darwin
Nightcliff Beach is a small beach tucked between a couple of headlands of colourful rock. The headlands either side of the sand are a great place to explore, and their orange and yellow tones really glow in the late afternoon sun.
At one end of the beach, you can walk around the corner and get views of the Nightcliff cliffs from the jetty. In the carpark at the jetty end of Nightcliff Beach there are pop up food vans in the evening. At the other end of the beach, you'll find the Nightcliff Pool and the Foreshore Restaurant and Café. It is open 7 days for breakfast, lunch and dinner and it's a great place relax and lookout over the water.
An interesting thing you'll see at Nightcliff is signs warning about asbestos on the beach. After World War 2 and Cyclone Tracey, Nightcliff was still a largely uninhabited part of Darwin. As a result, a lot of rubbish was dumped here. While much of the debris has been cleaned up as the suburbs expanded, the odd bit of asbestos stills comes ashore. Signs at the beach explain what to look out for.
Rapid Creek Beach
15 minutes from the centre of Darwin
Rapid Creek Beach is right around the headland from Nightcliff Beach. As far as beaches go, the nicer views are at neighbouring Nightcliff. You get the mouth of Rapid Creek at the beach here so the views can have a bit of mudflat look to them.
That said, the reserve overlooking the beach is lovely with lots of shade from mature trees and plenty of grass to relax on. There are pop up food vans here too. You could get a delicious serve of fish and chips the night we came by. If you head out onto the sand, there are the same asbestos issues here as there are at Nightcliff Beach so watch what you pick up!
Bundilla Beach
8 minutes from the centre of Darwin
Bundilla Beach, also known as Vesteys Beach, is next door to Mindil Beach and overlooks Fannie Bay. At one end Bundilla Beach you can park and get nice views over the water and sand. Behind the carpark is a reserve with a small playground, picnic tables and BBQs.
The other end of Bundilla Beach is a popular spot. With the Darwin Sailing Club on the foreshore this is a busy place in the evenings with its outdoor dining restaurant a popular place for visitors and locals alike. There is a playground here, so it is a good option for families too.
Fannie Bay or Sunset Beach
10 minutes from the centre of Darwin
Right at the end of Bundilla Beach you get to some colourful Cliffs. If you follow these around a little bit further, you get to a small patch of sand known as Sunset Beach or the Fannie Bay Cliffs. You can park just in front of a grass reserve and make your way down to the sand. The colourful rocks here make it a spectacular spot for sunset viewing.
The reserve you walk across to the beach is Ross Smith Memorial Park. There is a memorial to him, his brother Keith Smith and two mechanics who won the Great Air Race making them the first to fly from England to Australia. The feat took 30 days in 1919. The reserve also has a small playground.
For a bit more history, the beach is right across the road form the historic Fannie Bay Gaol. It operated for nearly 100 years, closing in 1979. It is open from Wednesday to Sunday for tours.
East Point Beach & Dudley Point Beach
15 Minutes from the centre of Darwin
East Point Reserve is home to several beaches, the Darwin Military Museum and a mangrove boardwalk. It is an interesting area you could easily spend a couple of hours looking around. The beaches here are both called East Point Beach despite being on opposite sides of the reserve.
The nicest beach is on your left as you enter East Point Reserve. There are trees directly behind the sand that provide some nice shade. There is a playground and outdoor gym, a drink fountain and toilets. There are lovely views back to the city, it is a pretty spot. The long curved beach runs right around to Dudley Point where there is a lookout. On your way there you will pass Pee Wees, a great spot to grab something to eat and drink.
On the other side of the reserve is another beach which is also called East Point Beach. There is less sand here and more rocks, but their colour still makes it a fun place to look around. From this second beach you can see some old World War 2 buildings and across the road from the carpark is the Darwin Military Museum.
Lameroo Beach
2 minutes from the centre of Darwin
Let's start with the positives. Lameroo Beach is right in the heart of Darwin. You access it from Bicentennial Park. Look for the signs in the cliff top park that direct you to a cement path down to the beach. The other positive here is that once you make it to Lameroo Beach, it is covered in some colourful rocks and pebbles. The red, purple, yellow and orange rocks are striking.
But that's about it for the highlights. There isn't much sand here. At high tide the beach disappears. Easiest access to the beach is from the first end you get to. The path goes on, but you need to do some rock hopping over those colourful rocks to get onto the beach. The main path comes to an abrupt halt at a massive ball of tree roots.
Back at Bicentennial Park there are several great lookouts, excellent playgrounds, memorials and lots of shade and seating.
Darwin Harbour Cruise – scenic 45-minute sightseeing cruise along Lameroo Beach, Stokes Hill Wharf, Bicentennial Park, the Larakeyah Barracks and the sunken USS Peary.
Cullen Beach
7 minutes from the centre of Darwin
This is another popular beach in Darwin. It is part of the Cullen Bay Marina Precinct, home to plenty of restaurants and expensive apartments and boats. The little beach is just a couple of hundred metres long and there is the lush grass reserve right behind it.
Cafes overlook the reserve, and they are a great spot for dinner and to watch the sun go down. It is a busy spot in the holidays and on weekends. There is a great vibe here as families have a picnic on the lawn and watch a typically fabulous Top End sunset.
Wagait Beach
Distance from Darwin – it depends how you get there!
We have included Wagait Beach as a bit of a bonus. In a straight line it is only 10 kilometres from Darwin on the other side of the Harbour. You can catch a ferry to nearby Mandorah Jetty from Cullen Bay Marina but if you drive there, it is about 90 minutes away.
If you feel like a day trip from Darwin, make your way to the Cox Peninsula. First check out the spectacular coastline directly either side of Mandorah Jetty. Then head to Wagait Beach. It is a long beach with several access points.
The beach rolls on forever and changes personality with the tides. The water is a stunning turquoise blue, there are World War 2 buildings dotted along the coast and it is a fantastic spot if you like fishing. Wagait Beach is one of the most beautiful beaches near Darwin.
Where can you swim in Darwin?
Even though the beaches in Darwin are not great for swimming, you can still cool off at these locations around Darwin:
Berry Springs Waterhole – natural spring pools 40 minutes south of Darwin
Darwin Waterfront Wave Pool and Recreation Lagoon
Leanyer Waterpark
Lake Alexander at East Point Reserve
Parap, Casuarina or Nightcliff Swimming Pools
Places to Stay in Darwin
Liked it? Pin it for Later…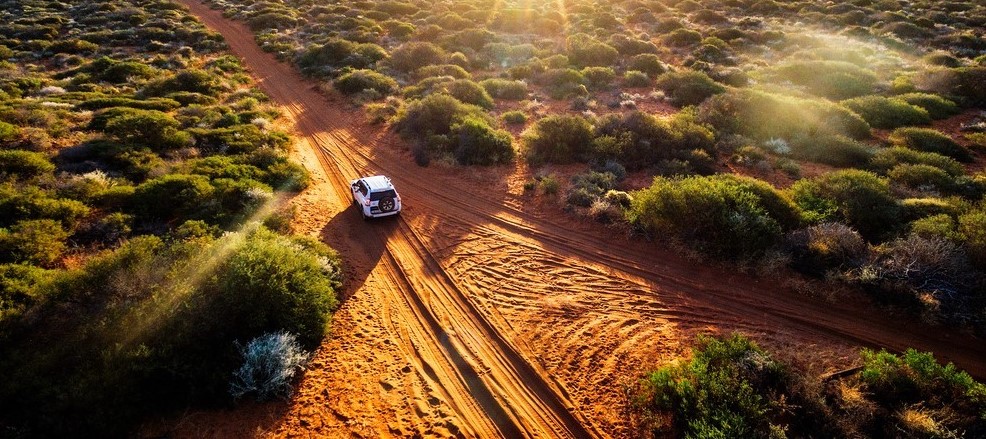 500 THINGS TO DO
Join our mailing list and receive our Free Top 500 things to do in Australia. If you love the Australian Outdoors download this list and keep it handy when you are planning a weekend away or a road trip around Australia.
Recent Posts