One of the best things to do when you are in Tropical North Queensland is relax in the crystal clear water of a river surrounded by rainforest and waterfalls. Crystal Cascades in Cairns is a great spot to have this experience. It is the closest river swimming hole to Cairns, it is croc and stinger free, it is a free activity and there is plenty of room, even on a busy weekend.
Disclosure: Please Note That Some Links In This Post May Be Affiliate Links, And At No Additional Cost To You, We Earn A Small Commission If You Make A Purchase. Commissions Go Toward Maintaining The Curious Campers Website.
Getting to Crystal Cascades
Crystal Cascades is 23 minutes from the centre of Cairns. Get to Redlynch along Kamerunga Road then turn onto the Redlynch Intake Road which takes you all the way out to Crystal Cascades. It is an easy drive; you leave the suburbs behind and drive into the rainforest foothills where you find Crystal Cascades along Freshwater Creek.
As far as freshwater swimming holes go, Crystal Cascades is the closest to Cairns. The next closest is Behana Gorge which 34 minutes from Cairns but the walk to the swimming area is longer and hillier. Josephine Falls, Babinda Boulders and Mossman Gorge are 60 to 75 minutes from the middle of Cairns so Crystal Cascades is a convenient option.
5 Best things about Crystal Cascades
There is a lot to like about Crystal Cascades. We spent a great afternoon here made even better because we were joined by our daughter Caitlin who was on a lap of Australia and having made it two thirds of the way around, decided to stick around in Cairns for a while.
Here is a full guide on what to expect at Crystal Cascades. It is a great option if you want to cool off and are looking for a change to the Esplanade Lagoon Pool. There is a lot more to Crystal Cascades than just the swimming holes. Here are 5 things you will like about Crystal Cascades in Cairns.
Crystal Cascades Swimming Holes
If you have been to any of the swimming holes around Cairns, then you can expect more of the same here at Crystal Cascades. We are talking are series of pools with small waterfalls and rapids between them. The water makes its way down a rocky gorge with boulders lining the banks of Freshwater Creek. Rainforest spills down the gorge right to the water's edge.
There are 3 swimming areas at Crystal Cascades which you can access from metal staircases off the walking track. Two are close to the carpark and the third is at the end of the 1.2km track. It is easier water access than you get at Behana Gorge and Josephine Falls but not quite as accommodating as you find at the Babinda Boulders. There is a small amount of rock hopping needed once you come off the steps, but you don't have to do anything too tricky to get into the water.
You should always be aware of the possibility of sudden changes to the speed and amount of water in North Queensland rivers – in the wet season from November to March if is safest to avoid them all together. That said, Crystal Cascades is a relatively safe place to swim. There are no stingers or crocodiles at Crystal Cascades – the water is too cool, clear and fast moving. And if the water does start to change speed and height there is an alarm system set up at the 3 swimming areas. Be aware of underwater snags in the deeper sections of the creek too.
Crystal Cascades Falls Walk
Even if you don't feel like getting in the water, the 2.4km return walk to Crystal Cascades Falls is nice. Not only can you get down to the water at the three swimming spots, but there is also a viewing platform at the end of the path where you get a good view of Crystal Cascades Falls. We were there in mid-April and a good amount of water still poured over the 8-10 metre high falls.
The walk is on straight, wide sealed path that slopes gently uphill but the gradient is not too tough at any point. On the walk, as well as the creek to your right, you also pass a couple of small seasonal waterfalls that come down the gorge walls. There was still a bit of water coming down them in April, they might dry up a bit by the end of the dry season in August/September, but for our walk they were a nice extra attraction.
Crystal Cascades Wildlife
A highlight for us during our visit to Crystal Cascades was the wildlife. We cooled off at the second water hole and there were jungle perch and little saw-shelled turtles everywhere. You didn't have to get out to the middle of a rock pool to see them, they were hanging around right at the edge under little rocky shelfs in shallow water. It was a great sight; the fish were especially curious about anything that touched down in the water.
Caitlin got some fun video of the fish taking a great deal of interest in her phone that she held just below the surface. She was trying to get some shots of the four or five turtles that were hiding out under the ledge, but the jungle perch couldn't help photo bombing. Watch the video, see if you can spot the brief appearance of the turtles between the fish. It is a bit of a 'Where's Wally' situation!
We also came across a flowering shrub between the first and second water holes that had butterflies all over it including the brilliant blue Ulysses Butterfly. It was a great chance to try and get a picture of these stunning butterflies. Fortunately, there were so many around we got some great pics. There were also lots of butterflies flitting around the length of the Crystal Cascades Falls walk too.
Crystal Cascades Facilities
Crystal Cascades is a great spot for lunch. There are toilets/change rooms in the carpark and close to the car park there are electric BBQs. There are picnic shelters both in the carpark area and a short distance up the walking path. Dogs are not permitted at Crystal Cascades.
Fairy Falls Walk
If you are up for a more adventurous walk and swimming experience, from the Crystal Cascades carpark, you can make the short walk to Fairy Falls. The track is maybe 600 metres each way, it took us about 10-15 minutes to get to the falls. The path is not signed but you'll see it on the left of the carpark, look for the sign warning of stinging trees. Make note of the shape of the leaves and stay on the centre of the path to avoid brushing against them.
The track to Fairy Falls is an uneven dirt path that winds through lovely forest. It is a straightforward and pretty walk until you get to within about 100m of the falls. From here you will be doing some rock hopping and scrambling to the falls and up to the swimming area. It gets slippery so you might want some shoes if you don't trust your bare feet.
If you are nimble enough, the little plunge pool at the base of the small falls is just idyllic and a great place to cool off. It is quite a small area so if others have got here before you it could be a bit squeezy. Only a couple of minutes after we arrived, we noticed an injured turtle with a cracked shell. That ended our day, we were soon on our way back to the car with the turtle wrapped in a wet towel and animal lover Caitlin ringing local vets. Shout out to Marlin Coast Veterinary Hospital for their help!
Crystal Cascades Accommodation
If you like the idea of staying closer to the foothills than the coast when you are in Cairns, the Cairns Crystal Cascades Holiday Park is a great option. It sits in a small valley completely surrounded by rainforest covered hills, it is a beautiful spot. It is less than 5km from Crystal Cascades and it is even only 500m to the pretty Rocks Reserve that also has a water hole where you can go for dip too cool off. Book your stay at Crystal Cascades Holiday Park here,
If you enjoyed this story you might also like:
Best Cairns Day Trips |  Visit Cattana Wetlands | Free Things to do in Cairns
Liked it? Pin it for Later…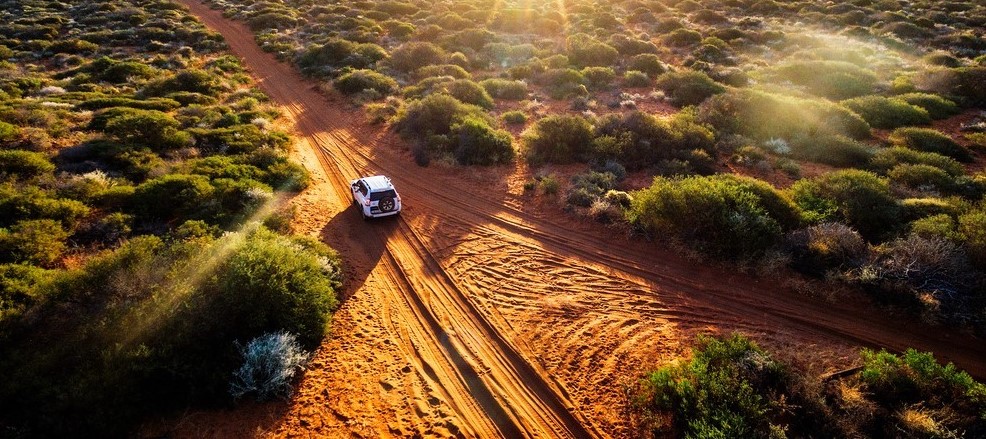 500 THINGS TO DO
Join our mailing list and receive our Free Top 500 things to do in Australia. If you love the Australian Outdoors download this list and keep it handy when you are planning a weekend away or a road trip around Australia.
Recent Posts