Can you swim at Mossman Gorge? Unofficially – Yes you can. And a Mossman Gorge swim is a great option with so many of the beaches around Port Douglas having stinger and crocodile warnings signs. In this guide we'll let you know where to swim at Mossman Gorge and also let you know about a fantastic tour where you can swim, snorkel and drift down the Mossman River.
Disclosure: Please Note That Some Links In This Post May Be Affiliate Links, And At No Additional Cost To You, We Earn A Small Commission If You Make A Purchase. Commissions Go Toward Maintaining The Curious Campers Website.
Getting to Mossman Gorge
It takes around 20 minutes to get from Port Douglas to Mossman Gorge or about 75 minutes if you are driving to Mossman Gorge for the day from Cairns. If you are in Cairns, swimming at Crystal Cascades is a similar and closer freshwater swimming option.
Mossman Gorge Shuttle Bus Service
The carpark at Mossman Gorge is at the Mossman Gorge Cultural Centre which is 2km from the swimming area. You'll need to catch the shuttle bus between the Visitor Centre and Mossman Gorge and there is a cost do that. At the time of writing adult fares were $14 and family tickets were $35. The shuttle runs every 15 minutes.
Walking to Mossman Gorge from the Mossman Gorge Centre is not encouraged as the road is narrow and windy but you can walk or ride a bike to Mossman Gorge free of charge – but it's probably not a walk you would do with children.
Is swimming at Mossman Gorge Safe?
The water at Mossman Gorge is cool, clear and moving too much to have problems with crocodiles and because it is freshwater there are no stingers. The biggest danger when you swim at Mossman Gorge is the potentially fast flowing water and sudden rises in the water level.
In the wet season even the swimming hole area would likely be hazardous to swim in. Outside of that time, it pays to be aware of the weather as it can rain in areas upstream which could affect the water levels at Mossman Gorge. There is no alarm system at Mossman Gorge like there is at Crystal Cascades in Cairns that detects changes in the upstream conditions. That said, the dry season from May to November is the less dangerous time to swim at Mossman Gorge and lots of people do but you should always take care.
Where is the Mossman Gorge Swimming Hole?
Although swimming at Mossman Gorge is not really encouraged, it doesn't stop people regularly cooling off at this beautiful location in the Daintree Rainforest. Known to many as the Mossman Gorge Swimming Hole, once you get off the bus there is a walk of a couple of hundred metres from the picnic ground to the swimming area.
There is a small gravelly/sandy beach and a platform that allows access to the water. It is a stunning spot with crystal clear water, giant granite boulders and you are surrounded by rainforest. It's not hard to see why it is such a popular spot for a swim. It's best to stay in this area, not far downstream the water flows quite quickly and there are a lot of rocks.
You can also cool off at Wurrmbu Creek
Another beautiful spot to cool off at Mossman Gorge is at Wurrmbu Creek which you get to on the Rainforest Circuit Track. The Rainforest Walk starts beyond the Rex Creek Suspension Bridge. If you want to do less of the walk to get to Wurrmbu Creek go anticlockwise, or right, when you get to the start of the trail. It is just a small spot where you can sit in the water or cool off your feet, but it is a stunning spot. Allow about 15-20 minutes to get there from the Mossman Gorge Swimming Hole.
Read More: Mossman Gorge Short Walks
Mossman River Swim, Snorkel & Drift
Another great option if you want to swim in the Mossman River and see more of the Daintree Rainforest is to go on the River Drift Snorkelling tour with Back Country Bliss Adventures. The tour takes you down the Mossman River above Mossman Gorge and is a unique way of exploring the wonderful Daintree Rainforest from the comfort of a 'river sled', as they call it, or a lilo.
Highlights of the Mossman River Swim & Snorkel
Doing both a visit to Mossman Gorge and the Mossman River Drift Tour is a great way to explore this area. It was a really fun morning floating down Mossman River, here are a few of the things we like about.
You get picked up from your hotel
Whether you have a car and you want a break from driving, or you don't have any transport, getting picked up from your accommodation and dropped back there at the end of the tour is really convenient. It's a great chance to get to know your guide and other people on the tour too, which makes for a fun day.
Are there crocodiles in the Mossman River?
Not in the part we floated down and that's for the same reason it is safe to swim at Mossman Gorge – the water is too cool and clear and it's moving too much for crocodiles. So, when you go for a snorkel, you won't get any large toothy surprises. The only thing that did bite us were the mozzies on the forest walk – it's worth having some bug spray ready for them.
All the gear is supplied
The water is in fact so cool they kit you out in a wetsuit and boots. To be honest, being from South Australia, we found the 20 degree water to be just fine, but the wetsuit is still good protection from the sun and made it easier getting onto the lilos. The boots are a must as you get to do a rainforest walk too.
The guides are sensational
The guides were brilliant from start to finish. They seemed to know the name of every tree, bug, fish and bird we spotted. The safety briefings on how to negotiate the rapids and eddies was easy to understand too. And if you don't want to risk your camera, they take pictures which they share with you before you leave. There are a couple of spots along the way where they do couples or group shots which is nice – and you get the photos at no extra cost!
What to expect as you drift down the Mossman River
After you have your wetsuit, boots and snorkelling gear sorted out, the tour starts with an informative walk and talk through the rainforest to your first drift site. After a few instructions we launched into our drift down the Mossman River. It is an effortless, serene experience. You get to take in the views of the rainforest as you use your arms to guide yourself towards the landing area.
After our first drift we 'beached' our lilos and went for a snorkel. The water is crystal clear and there were plenty of fish to spot. We were also on the lookout for turtles but didn't see any at our first snorkelling site. If you are lucky, you might even see a platypus – unfortunately we weren't that lucky for our tour.
Where you go depends on the river
For the second drift, the course you take will depend on the season and how much water is in the river. There was just enough water left from the wet season for us to take the summer route which involved shooting along some fast moving water before being swept into another pool of still water our second swim and snorkel. We did spot a small saw shell turtle here, but it darted off before we could get our camera ready – always the way!
Finish at The Cathedral
The final part of the float is through an area called The Cathedral where in the slower moving water you can flip over onto your back and take in the sounds of the rainforest and the beauty of the canopy above you. We had time for one more swim and snorkel in the Mossman River before we hoped out near where we had started.
Review: Mossman Gorge Swim and Mossman River Drift
If the conditions are safe and you don't mind either paying for the shuttle bus or walking 2km in each direction, a swim at Mossman Gorge is lovely – the setting is stunning. The Mossman River Drift tour where you get to swim, snorkel and float down the river was fantastic and a great option if you want to pay for an amazing Mossman River experience while you are in Port Douglas.
If you did enjoy your Mossman Gorge swim and you get to Cairns, we recommend you check out Crystal Cascades. There are more swimming areas, and you don't have to pay to get in. The carpark is just a short distance from the first swimming area and it is also a beautiful setting.
If you enjoyed this story you might also like:
Port Douglas Road Trip| Port Douglas Beaches | Port Douglas River Cruise
Liked it? Pin it for Later…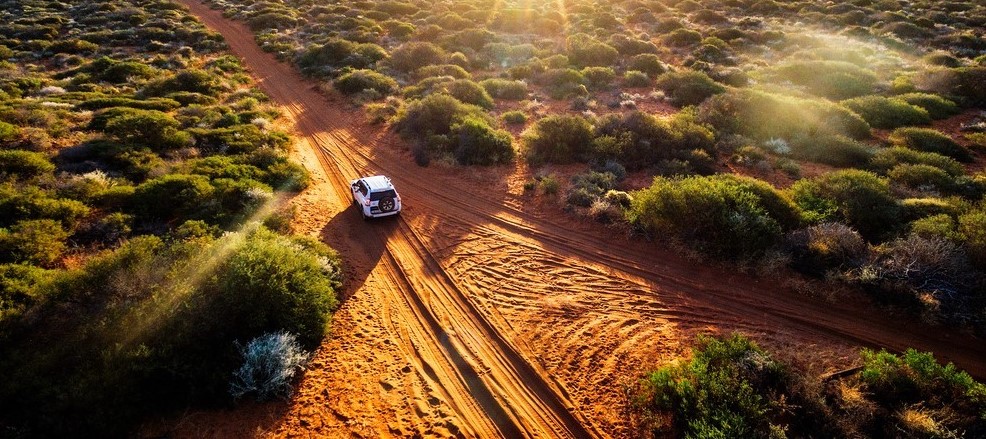 500 THINGS TO DO
Join our mailing list and receive our Free Top 500 things to do in Australia. If you love the Australian Outdoors download this list and keep it handy when you are planning a weekend away or a road trip around Australia.
Recent Posts