This Adelaide Hills Accommodation guide will give you plenty of ideas for your next weekend away. The Adelaide Hills are only 20 minutes from Adelaide City but it feels like a world away. Spend a night or two relaxing in the Adelaide Hills and you will feel like you have been away for a week. Explore the villages of Stirling, Aldgate, Hahndorf, Uraidla and Woodside which each have their own unique character.
With wineries, wildlife parks, galleries, chocolate factories, markets and lots of different walks you will have plenty to keep you busy during the day. With some of South Australia's best hotels, cafes and restaurants you have plenty of dining options. If you would rather a bit of piece and quiet it's always lovely to snuggle up in front of a wood fire and just relax.
Disclosure: Please Note That Some Links In This Post May Be Affiliate Links, And At No Additional Cost To You, We Earn A Small Commission If You Make A Purchase. Commissions Go Toward Maintaining The Curious Campers Website.
Mount Lofty House – Crafers
Hotel | 5 Star | $$$$ | 2 people | Queen/King Bed | Breakfast Included
Located in Crafers with stunning views over the Piccadilly Valley and Mount Lofty Botanic Gardens. A variety of rooms or suites in the main historic house are surrounded by 18 acres of native and English gardens. Stylishly designed rooms blend the traditional with modern comfort; some with four poster beds, private balconies, sitting areas or sunrooms. Hardy's Verandah Restaurant offers fine dining with award winning wine selections. Relax with a book or indulge at the Gate Keeper's Day Spa for a massage, facial, manicure or full body hydration treatment.
The Studios by Haus – Hahndorf
Studio Apartment | 4.5 Star | $$ | 2-4 people | King Bed | Breakfast Provisions
Located in the middle of the historic Hahndorf Village, there are one or two bedroom self contained studio apartments. Set in a beautiful garden setting just off the main street this is a delightful place to relax and enjoy the atmosphere of Hahndorf without the hustle and bustle. The spacious and well designed interior offers the room to spread out and relax. Self cater in the well appointed kitchen or head next door to The Haus restaurant to dine in or takeaway some great German specialties or modern cuisine.
Sticky Rice Villas – Stirling
Villa | 4 Star | $$$ | 2 people | King Bed | Breakfast Provisions
Located close to Stirling Village and directly behind Sticky Rice Cooking School, this is the perfect spot to book in for an International Cooking Class. Spend the evening cooking as the talented Chefs guide you in preparing an Asian Banquet, Middle Eastern Spice Trail or Spanish Tapas before you walk back to your Asian inspired villa. The luxury villas seamlessly integrate the indoors with the outdoor landscaped courtyards. Experience the floor to ceiling windows and underfloor heating to keep you toasty in the winter.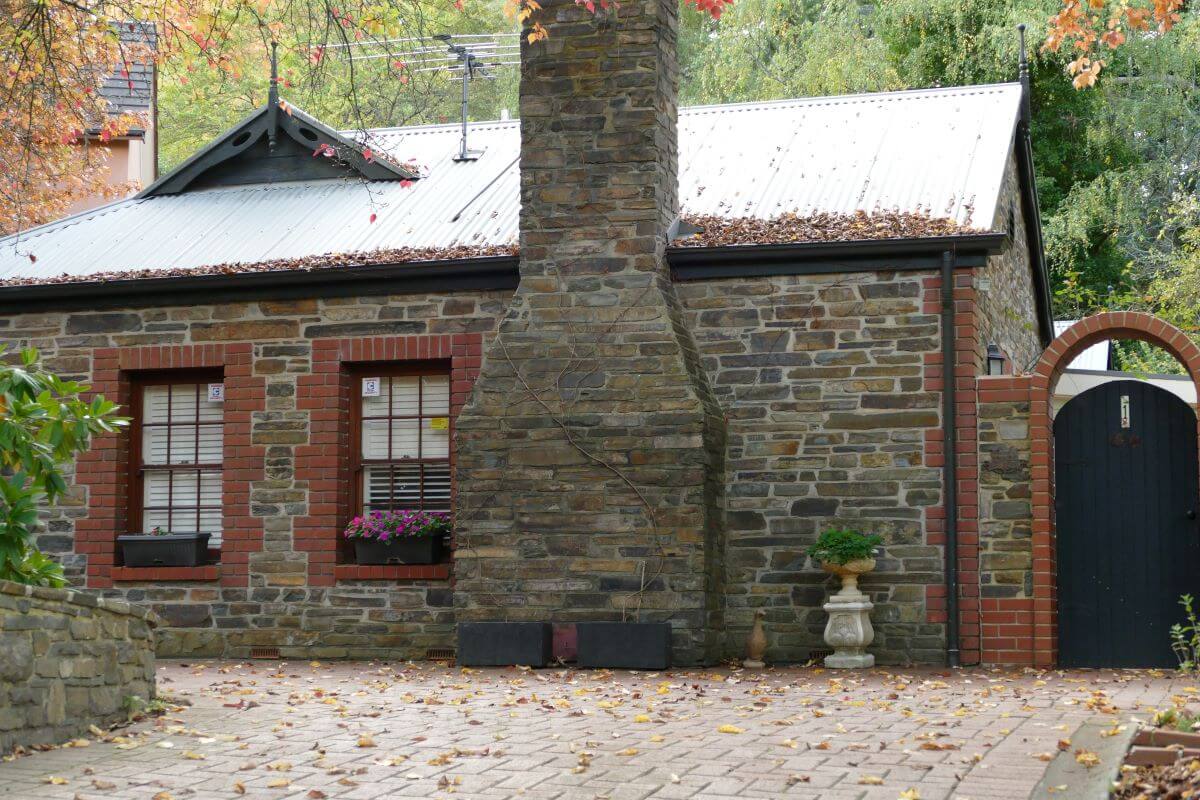 Sherwoode – Stirling
Bed & Breakfast| $ | 2 people | Queen Bed | Breakfast Provisions
Located in the dress circle of Stirling amongst stately homes and estabilished English style gardens. This secluded property offers all the little luxuries with electric blankets, wood fire heating, coffee machine and outdoor fire pit. Within walking distance to Stirling Village you can choose to stay in or select from the amazing cafes and restaurants nearby or visit the local Stirling Market on the 4th Sunday of each month.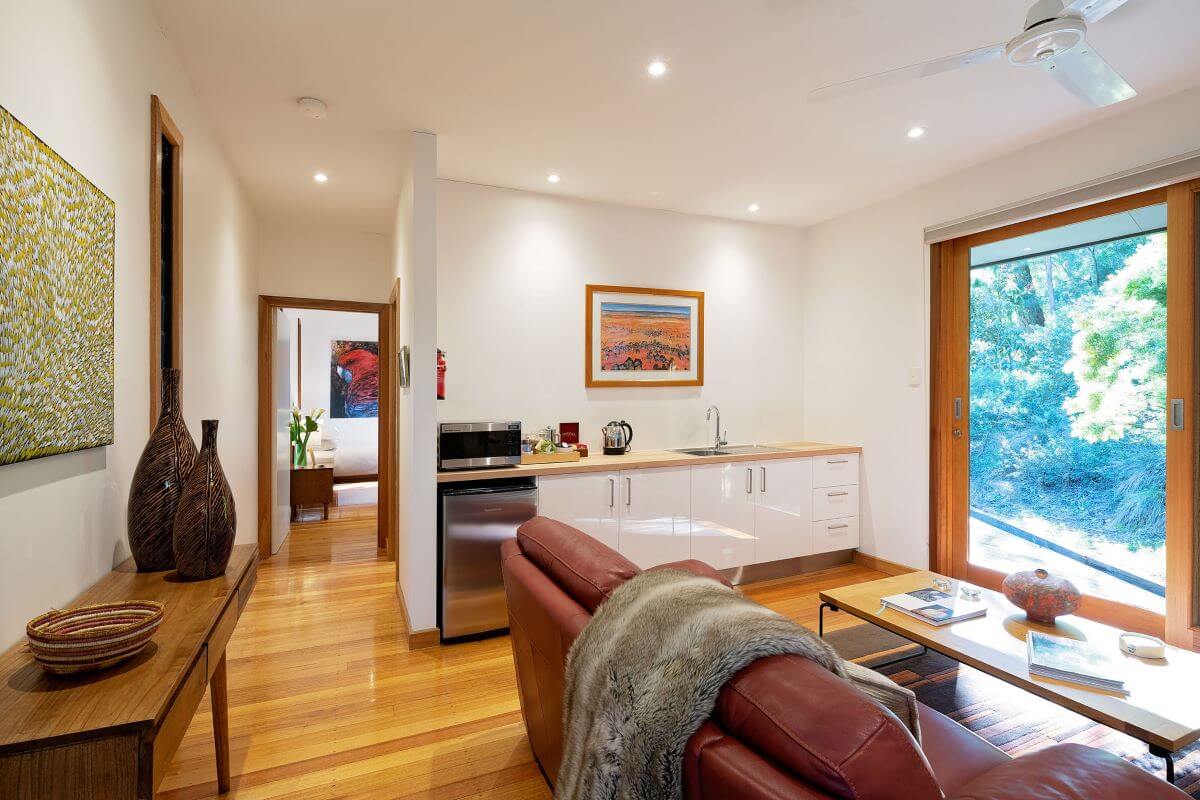 Cladich Pavilions – Aldgate
Bed & Breakfast| 4 Star | $$ | 2 people | Queen/King Bed | Breakfast Provisions
Set amongst the Stringybark Eucalypts near the village of Aldgate. The uniquely Australian design of glass and corregated iron offers three contemporary pavilions. The Gums offers full kitchen facilities with a private deck overlooking the bushland or choose The Dunes or The Billabong, they are a bit smaller but perfect for a night or two away. It's hard not to relax in this award winning property – the only difficultly you'll have is trying to leave!
The Manna by Haus – Hahndorf
Hotel| 4.5 Star | $$ | 2 people | King Bed
The Scandinavian-inspired rooms offer quality and comfort right in the heart of Hahndorf Village. The executive room offers floor to ceiling windows and room to relax and enjoy the village athmosphere. The Haus Restaurant is directly across the road offering some of the best local produce for breakfast, lunch and dinner.
Book a Mystery Picnic or Mystery Weekend away in the Adelaide Hills
Longview Vineyard Homestead – Macclesfield
Bed & Breakfast | 4.5 Star | $$ | 2 people | King or Queen Bed | Breakfast Provisions
The beautiful homestead can be booked as individual apartments or one large residence for a group of friends or family. Each apartment is slightly different with spa baths, fully equipped kitchens, private lounges or an enclosed balcony. With views over the vineyard from the cellar door you could easily spend the afternoon sipping on a glass of Adelaide Hills wine and nibbling on a cheese platter. Longview also offers stunning modern suite accommodation with amazing vineyard views from your private balcony. The choice is yours.
Aldgate Creek Cottage – Aldgate
Bed & Breakfast | $$ | 2 people | Queen Bed | Self Contained | Breakfast Provisions
The beautiful chalet style property is located in the heart of Aldgate Village. The mezzanine bedroom offers lovely views over the garden and creek. The light-filled downstairs lounge, dining and kitchen are stylishly designed and perfect to relax, cook or curl up with a book to make your stay truly memorable. If you would like a stroll through Aldgate and nearby Stirling, there are plenty of great cafes and restaurants for breakfast, lunch or dinner.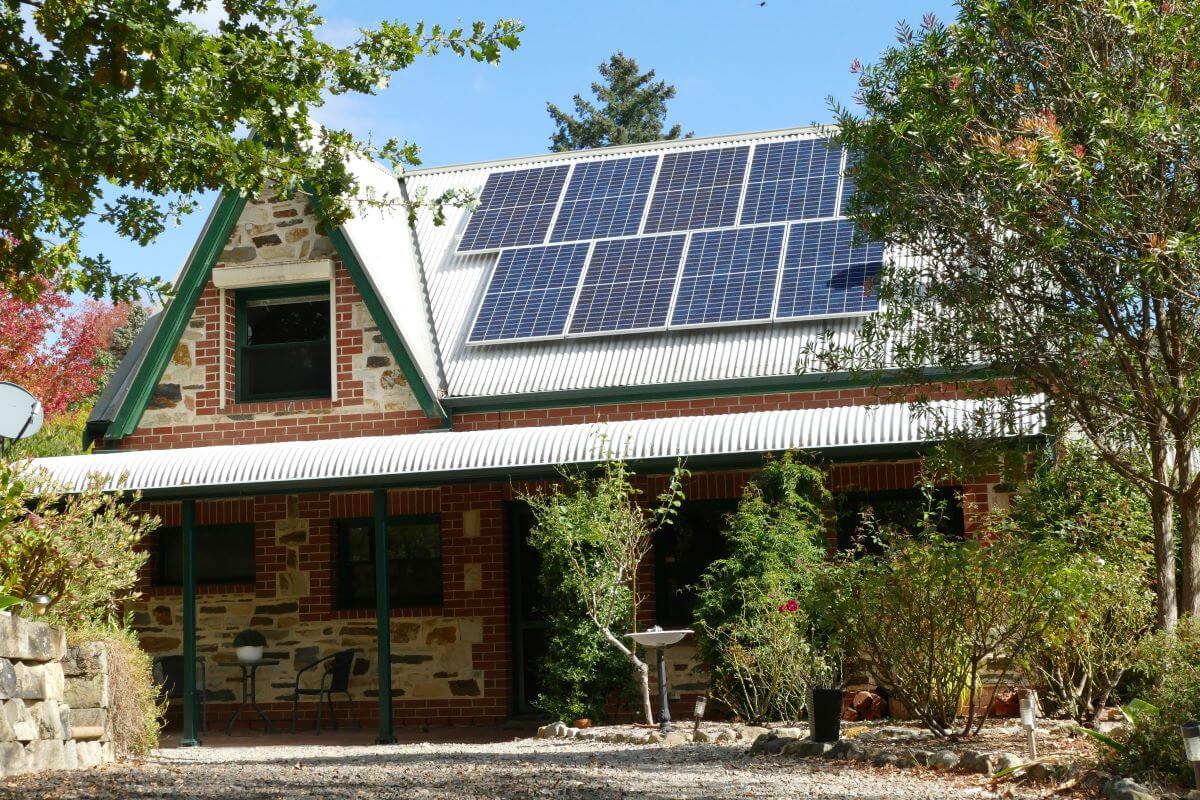 Chapel Cottage – Stirling
Bed & Breakfast | $$$ | 6 people | Queen+Double+Single Beds | Breakfast Provisions
Perfectly positioned in the heart of Stirling, just a short walk from shops, coffee shops and cafes. This self contained cottage can accommodate a family of 6 or is perfect for a romantic retreat. Generous supplies are provided for breakfast along with a fresh fruit basket and bottle of Adelaide Hills wine. In summer take a dip in the private pool and cook a BBQ on the deck or in winter snuggle up infront of the log fire with complimentary port and chocolates.
The Lodge by Haus – Hahndorf
Motel | 4 Star | $ | 2 people | Queen Bed
Located just off the main street of Hahndorf, The Lodge is the perfect base to explore Hahndorf and the Adelaide Hills. The Poolside rooms are located around the undercover swimming pool and BBQ area where you can spill out of your motel style room and relax. You can book one room or all 19 rooms if you are coming with a group. Hahndorf offers nearby pubs, cafes and even a German Hotdog bar, so you can choose somewhere new to eat for each meal.
Barristers Block Vigneron Villa – Woodside
Villa | $$$$$ | 6 people | King/Queen/Single Bed | Breakfast Provisions
Situated on the Barristers Block Winery Estate in Woodside, this large villa is suitable for a couple, family or group of friends. Spend the afternoon wine tasting at the cellar door or help collect the eggs and meet the local resident deer. Grab a couple of Barrister Block bikes and explore the local towns with a ride along the Amy Gillett Bikeway. In winter enjoy a glass of wine by the log fire.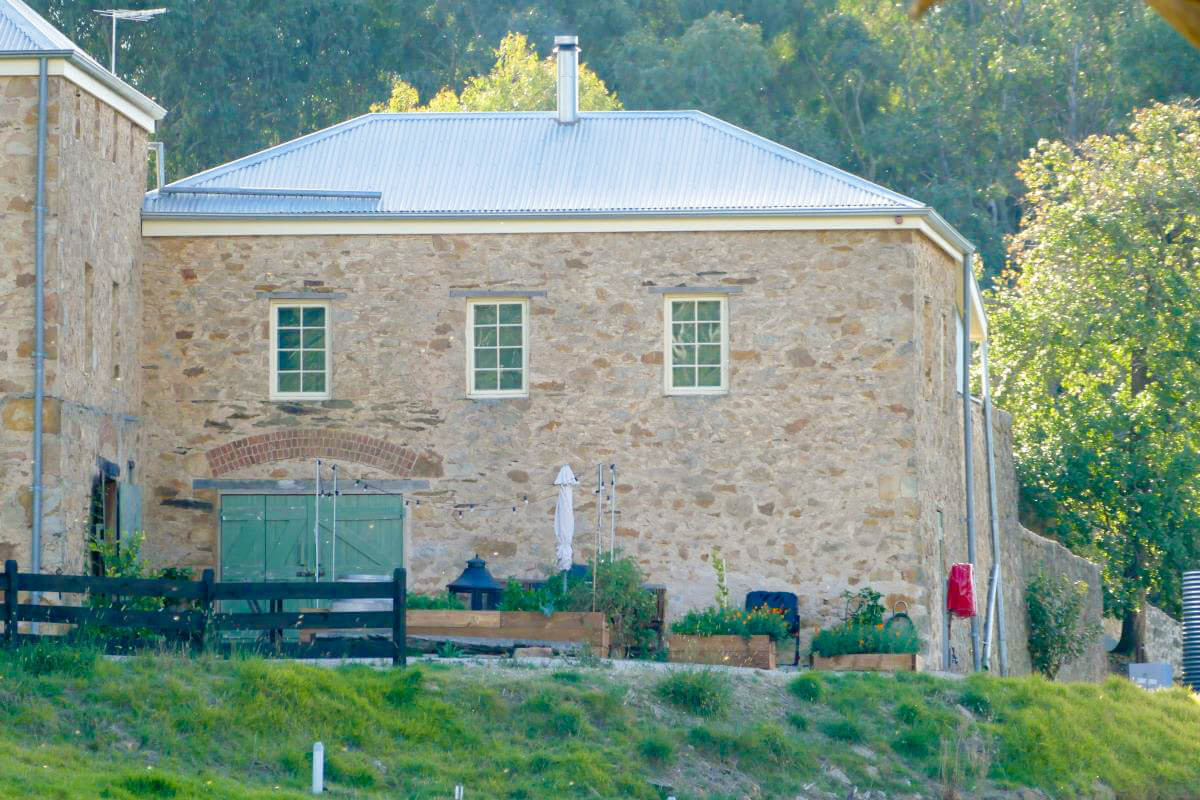 The loft – Morialta Barns – Norton Summit
Bed & Breakfast | $$ | 2 people | Queen Bed | Breakfast Provisions
The Loft is on the top floor of the historic barn with picturesque valley views from Morialta House Estate at Norton Summit. The Loft is suitable for two guests but the Barn, the Well Room and the Bakery are also available if you have a small group. Enjoy a glass of wine and a game of petanque prior to dinner. In the evening you can take the short walk along the Heysen Trail to the Scenic Hotel for dinner with views across the city. Only 20 minutes from the city the Morialta Barns provide that perfect hills getaway.
Hahndorf Motel – Hahndorf
Motel or Apartments | $ | 2 people | Queen or King Bed | Loft Apartments are Self Contained
Located in the main street of Hahndorf the motel and apartments offer a budget Adelaide Hills accommodation option. Choose from a traditional motel style room or a self contained loft apartment. The apartments offer either 1, 2 or 3 bedrooms making it a perfect option for families. The motel backs on to a creek, park, oval and playground area.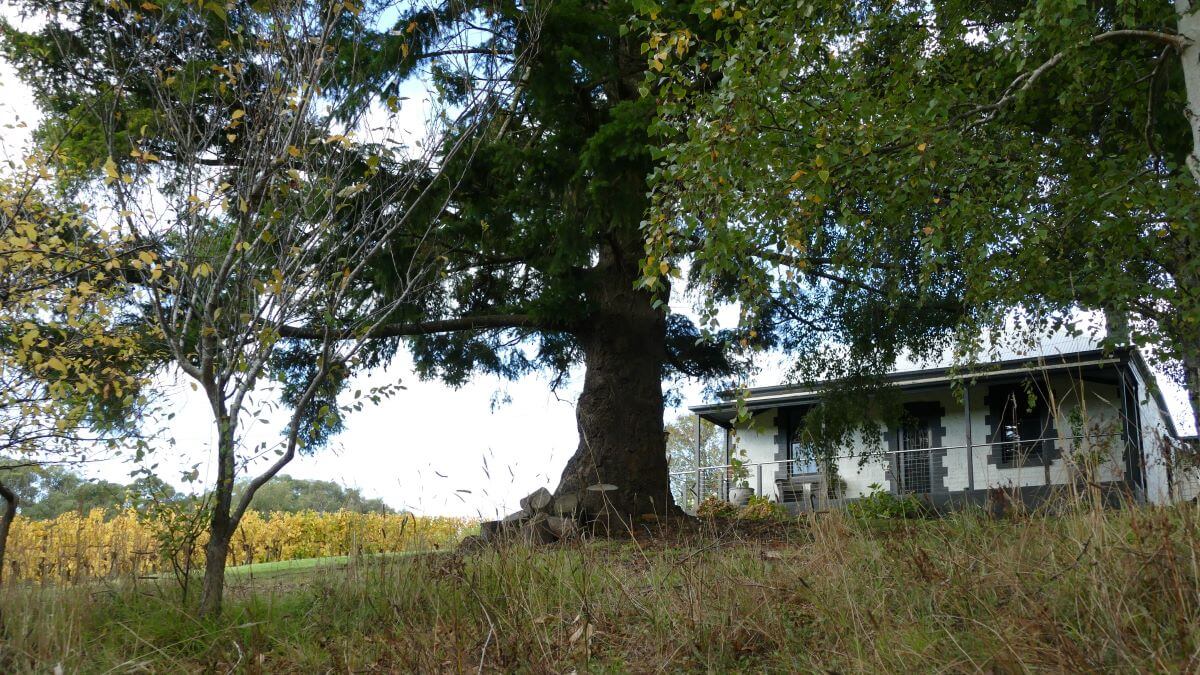 The Other House – Piccadilly
Bed & Breakfast | $$ | 5 people | King/Queen/Single Bed | Breakfast Provisions
This 1900 bluestone cottage boasts a gorgeous verandah overlooking the shady garden and vineyards. The historic features of the home have been restored with stained glass windows, fireplaces and timber floorboards. The stylish renovations are complimented with the little luxuries of premium personal care products, towels & fine linen. Surrounded by orchards and wineries and close to to historic town of Uraidla and the Mount Lofty Botanic Gardens, the cottage provides the perfect spot to relax and enjoy your stay.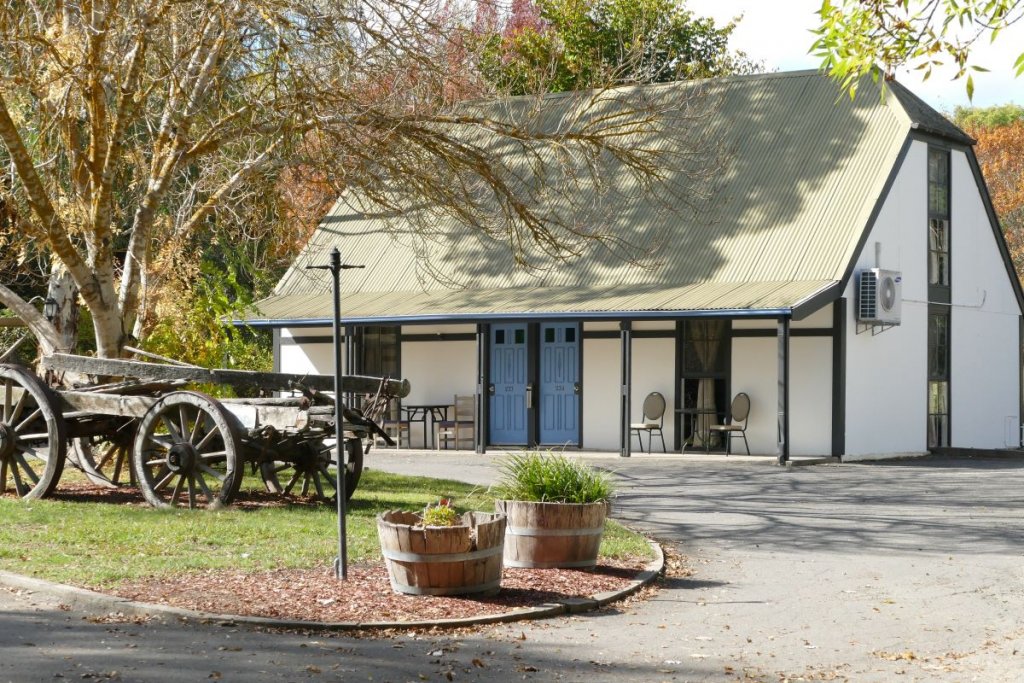 The Old Mill Hotel Motel – Hahndorf
Chalet | $$$$ | 2 people | Double Bed | Breakfast Included
Located in the mainstreet of Hahndorf these simple chalets offer easy access to the village of Hahndorf. Stoll down the street to explore the cafes, gourmet shops, museums, distilleries and more. The Hahndorf Old Mill Hotel offers a restaurant and bar that often has live entertainment.
Discovery Hahndorf Resort – Hahndorf
Caravan Park Cabins | $$ | 4 people | Large Double Beds | Self Contained
At Discovery Hahndorf Resort Tourist Park you will find 13 acres of stunning gardens and lakes with an outdoor pool and bistro on site. There is plenty to keep the kids occupied during your stay with a jumping pillow, playground, mini golf, giant chess and more. Close to Hahndorf, this is the perfect spot to explore the Adelaide Hills. Visit the historic Hahndorf Village, the popular Beerenberg Strawberry Farm and the Hahndorf Farm Barn. Cabins are available for 2-8 people – so come with the family or a group of friends.
Belair National Park Holiday Park – Belair
Caravan Park Cabins | $$ | 6 people | Double + Bunk Bed | Self Contained | Dog Friendly
Situated in the beautiful Belair National Park this holiday park is made for those looking to surround themselves in the gorgeous wilderness of South Australia. With cabins, glamping, tents, cottages and camping there is an accommodation option for everyone. Spend the day exploring the National Park by foot or bike and keep any eye out for the regular park visitors – koalas, kangaroos and echidnas.
If you enjoyed this story you might also like:
Things to do in the Adelaide Hills | A day in Hahndorf | Best Adelaide Day Trips
Like it? Pin it for Later…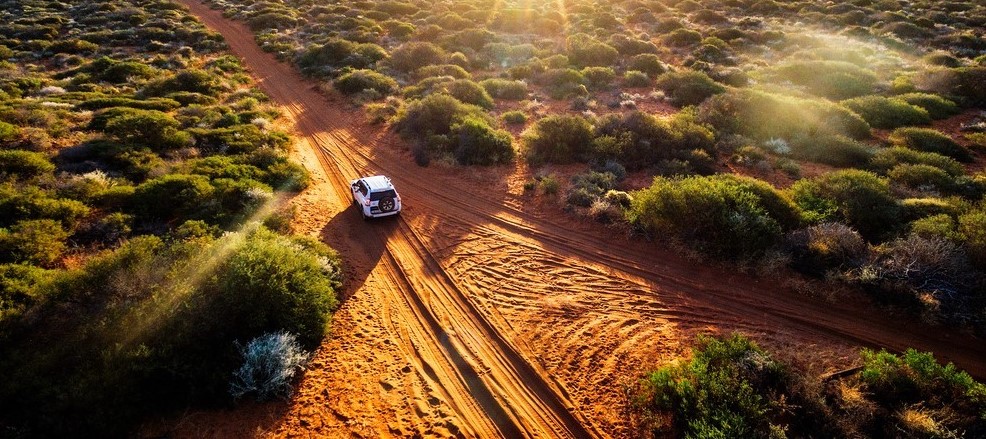 500 THINGS TO DO
Join our mailing list and receive our Free Top 500 things to do in Australia. If you love the Australian Outdoors download this list and keep it handy when you are planning a weekend away or a road trip around Australia.
Recent Posts