If you are doing the drive between Adelaide and Alice Springs, when you get to the Pimba Roadhouse it is worth taking the short detour to Woomera. There are a handful of interesting things to do in Woomera, a town established to service the joint United States – Australian Nurrungar Ground Station.
Disclosure: Please Note That Some Links In This Post May Be Affiliate Links, And At No Additional Cost To You, We Earn A Small Commission If You Make A Purchase. Commissions Go Toward Maintaining The Curious Campers Website.
Getting to Woomera
Woomera is 500km north of Adelaide. Look for the turn off at the Pimba Roadhouse on the A1 between Adelaide and Alice Springs. It is 8 minutes from Pimba to Woomera along a sealed road.
The road to Woomera continues to Roxby Downs and Andamooka. Roxby Downs supports the current Olympic Dam mine; Andamooka is a much smaller scale opal town. Beyond Andamooka, if you like 4WDing, you can get to Lake Torrens.
Woomera – A Brief History
After World War 2, Britain wanted to establish a rocket testing range and a 270,000 km2 area of desert in South Australia was the preferred location. Construction of Woomera began in 1946 and the rocket range was operational from 1947 to 1970. At its peak in the 1950s and 60s, Woomera had a population of over 5000 people.
From 1969 to 1999 the base, called Nurrungar – Aboriginal for listen, became a top secret defence facility operated by jointly by Australia and America. In 1995 the site was used by NASA to launch sounding rockets to explore distant stars. Today the Australian Department of Defence maintains the testing range and Nurrungar.
Things to do in Woomera
Most of the things to do in Woomera revolve around its defence history. While military history buffs will enjoy seeing the displays and museums, the town has such a weird vibe, anyone in the neighbourhood should come by for a look.
Decaying blocks of units, streets lined with unoccupied houses, there is no mistaking Woomera is a town past its peak. But even though it currently has a population of around 150, there is a school, caravan park, theatre, and community centre and it offers a lot for curious tourists.
Woomera Missile & Aircraft Park
These two outdoor areas are on either side of Dewrang Avenue in the middle of Woomera. They are striking displays that feature rockets and aircraft from the 1950s and 60s. The main area has a sleek Canberra bomber/reconnaissance plane out front. There is a shelter with a mud map describing over a dozen exhibits including the black knight, sea slug, kestrel and jabiru missiles. At the back are two caged exhibits showing components of the Redstone and Blue Streak rockets recovered from the Simpson Desert.
There are more exhibits on the other side of the road outside the museum. The bright red Jindivik radio controlled drone and Skylark high altitude rocket are impressive things to see up close. You don't have to be into military history to find the displays interesting. Because many of the items look like something out of the movies, they are fascinating things to walk around.
Woomera Rocket Range Museum
This was closed for refurbishments for our visit. When it is open, the museum provides a deep dive into the history behind the rockets and planes you see outside, what life was like in Woomera during its heyday and a collection of aboriginal artefacts.
Woomera Heritage & Visitor Centre
This place more than made up for the Rocket Range Museum being closed. The small museum here is modern and full of displays and information about the rocket science that went on here. There are all sorts of equipment that people with an engineering bent will love and seeing the insides of the rockets was fascinating.
The café in the visitor centre is a good spot for lunch, and even though we couldn't find it, there is a bowling alley here too. It is open 1–5pm on weekends and 5–9pm on Wednesdays.
Woomera Baker Observatory
If you want to avoid light pollution for some star gazing, Woomera is a good place to start. The Woomera Observatory makes the most of the perfect conditions on Friday evenings when volunteers point the telescope into the night sky. If you are in Woomera on a Friday night, check in at the visitor centre to confirm the volunteers who run the observatory are running sessions.
Breen Park
This little oasis of green used to have a wildlife enclosure but all the bird aviaries along the back wall are now empty. Nevertheless, there is a sheltered picnic and BBQ area, a small playground and toilets. It's a nice place for lunch or to let your dog have a run around.
Eldo Hotel
From the retro 1960s sign out front to the great dining and bar, the Eldo Hotel is more than you could possibly want in such a remote location. There is a distinct 'barracks' feel to the place but if it is clean, comfortable and friendly you want, you will find it here.
Rather than being named after a person, the hotel bears the name of the group that launched the Europa rocket in the 1960s – the European Launcher Development Organisation.
Woomera Gatehouse
The original Woomera Gatehouse is on a sideroad that runs parallel to the main road when you drive into town. That road is currently closed form the Pimba end, but you can get there from the town side on Pimba Road. The township was only opened to the public in 1982, before then all traffic came through here.
Woomera Wildlife
Even though the nature reserve at Breen Park is closed, there is plenty of free range wildlife around Woomera. In the patch of scrub on the opposite side of the road to Breen Park, keep an eye out for kangaroos, wallabies and emus, especially at dusk.
Nurrungar Prohibited Area
One thing you will not be doing in Woomera is popping in for a tour of Nurrungar. It is still a prohibited area. The entrance is off to your left as you take the road out to Roxby Downs. As you drive back from Roxby Downs you can catch a glimpse of the buildings out on the base.
Liked it? Pin it for Later…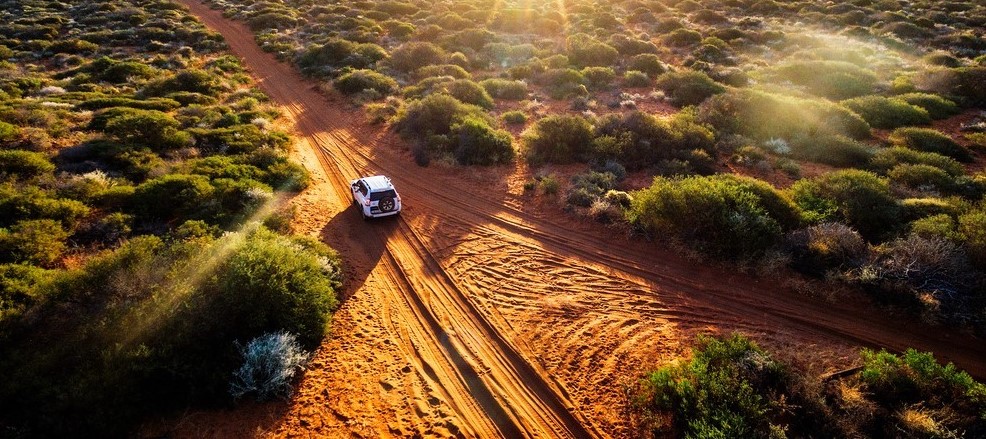 500 THINGS TO DO
Join our mailing list and receive our Free Top 500 things to do in Australia. If you love the Australian Outdoors download this list and keep it handy when you are planning a weekend away or a road trip around Australia.
Recent Posts