These are some awesome Queensland adventure holidays. Snorkeling the Great Barrier Reef, dinosaur trails and exploring Fraser Island are just the start. We have teamed up with a few of our blogging friends to share some of our favourite Queensland Adventures.
Disclosure: Please Note That Some Links In This Post May Be Affiliate Links, And At No Additional Cost To You, We Earn A Small Commission If You Make A Purchase. Commissions Go Toward Maintaining The Curious Campers Website.
Snorkelling the Great Barrier Reef
Cape Tribulation in far north Queensland is the perfect place for snorkeling the Great Barrier Reef. While Cape Trib' is most often associated with the Daintree Rainforest, the reef is so close to shore here, it's the perfect place to get your feet wet.
Besides being able to wrap the Daintree and the reef into one stop, there are a couple of other reasons for making Cape Trib' your Great Barrier Reef departure point. First, you won't be snorkelling with crowds of people.
The team from Ocean Safari are the only tour operators. With only 20 odd people on each tour you won't have to worry about running into people in the water. It gives the tour a really friendly and relaxed atmosphere. No matter your snorkelling ability, you will be looked after.
You will go to a couple of different locations and with fewer people seeing this part of the reef, they are in spectacular condition. Beautiful corals, fish of all shapes and colours, rays, turtles; you won't know where to look!
The other great thing is that the reef is only 25 minutes away – and the journey is a hoot! You'll be whisked out there in a fast rubber duck-style boat. The water was like glass the day we went, so it was 'hang on to your hats' as we blasted out to the reef. You also get great views of the rainforest when you return to shore.
Dinosaur Hunting in Outback Queensland
Contributed by Emma from My Rigg Adventures
Outback Queensland has one, big, iconic natural attraction that you may or may not have heard of. It goes by the name of 'The Dinosaur Trail.' For us it had been a bucket list item for many years and last year we got to tick it off. The trail is made up of a triangle of towns, from Winton and Lark Quarry to Hughenden and Richmond. Each town houses a different piece of the dinosaur puzzle. We had loads of fun chasing dinosaurs through the Outback.
Winton – 'Australian Age of Dinosaurs'
The biggest of the lot with a Museum Trail, Laboratory Tour and Collection Room Tour. The Age of Dinosaurs will take at least 3 hours to get through and includes a Shuttle Bus ride over the landscape to the Dinosaur Canyon.
Lark Quarry – 'Dinosaur Stampede'
An hour or so South of Winton is where you'll find the Dinosaur Stampede. A National Monument protecting actual dinosaur stampede footprints!
Hughenden – 'Flinders Discovery Centre'
Only a small, outback Museum, but it's the only location with a full-sized dinosaur skeleton that you can walk around. You'll also find lots of collections of ammonites and minerals. In the main street of town also stands the BIG Muttaburrasaurus.
Richmond – 'Kronosaurus Corner'
This piece of the dinosaur puzzle is all about the prehistoric marine creatures that used to live in that exact location, being an inland sea at the time. The BIG Kronosaurus sits right out the front of the Museum in the centre of town. You can read more about each part of the Dinosaur Trail.
Skydive Mission Beach
Contributed by Conor from TripFarm
They say that there's no thrill quite like overcoming a fear. For most people, fears are everyday things like public speaking or perhaps being underground caving? For others, it means strapping yourself to a guy you just met, who body checks you out of a biplane at 15000 feet.
Mission Beach is the best place in Australia to conquer your fear of Skydiving. The views from the plane over the rivers and rainforest of Far North Queensland are amazing. The views as you fall seem unreal, and view of the beach coming up to meet you as you land are spectacular.
For me, the ride up, strapped to the instructor- who in true Aussie fashion take the p*ss out of you- was exhilarating, really adding to the build-up. I went first, was shimmied towards the open door, and promptly got my legs tangled, leading to a few heartwrenching moments of struggle before I could swing them out over the edge. Once we were at the edge, feeling the wind, and seeing the ground an incredibly long way below, you really don't want to jump… and it's very easy to forget the instructions to make a banana shape as you go. Luckily, the instructor makes that decision for you, pushing you out with his body weight. 15,0000 feet above ground meant 60 seconds in a breathtaking (literally) freefall.
Once the shoot opens it was 5 minutes of gliding slowly down, catching my breath, recovering my heart rate and enjoying the views. The instructor even let me control the parachute, swinging it in wide arcs as we descended. Once you land your legs (or arse) on the beach, you'll find they've turned to jelly, and that the first few steps are a struggle… and once you can talk again, the first words will be- when can I do this again.
Scuba Diving the Yongala Wreck
Contributed by Ale & Jona from Universo Viajero
We love scuba diving, so when we travel we always try to find awesome spots to do it. In Queensland, everyone thinks that the Great Barrier Reef is the best spot to dive – but there is a much cooler place. Actually, this wreck dive is rated as one of the best places to dive in the world.
The SS Yongala was a passenger ship that sank some kilometers from the coast of Townsville in 1911. It was only found in 1958, and after years of investigation, it was finally open for divers to see the amazing marine life.
Let me sum it up in one phrase: "corals, fish and a very diversity of marine life on steroids". We have never seen so much giant marine life. It's like a magic spell had made every fish grow to double it's normal size. The diversity of species is simply awesome – sharks, sea snakes, eels, turtles, giant groupers, rays and if you are really lucky even humpback whales.
You will see more fish and animals here than you would on 10 reef dives. It's an experience not to be missed. When you go, remember to practice responsible diving and help the locals conserve this marvelous place.
Discover Fraser Island
Contributed by Kev & Adele from Indefinate Leave
You are going to need a 4wd for this experience, there are no roads on Fraser Island. It's the World's Largest Sand Island and an amazing adventure. As soon as you drive off the barge and hit the beach it's an instant stress release. No roads, no signs, no traffic lights, just miles of ocean beach.
Driving the tracks and the beaches are a treat, you pass coloured sands of the cliffs overlooking the surf but don't take your eye off driving for too long, you don't want to hit any washouts.
In the middle of Fraser is Central Station, a magnificent rainforest and a stream with the clearest flowing water you will ever see. You also have to visit Lake McKenzie with it's pure silica sand for an amazing swimming experience. Back on the beach, visit the Cathedrals, Eli Creek, the Maheno Wreck, Indian Head and Champagne Pools.
Get the fishing rod out, Fraser is also one of the most epic beach fishing opportunities in Australia. Take the inland tracks to the Western side of the island and discover some of the most pristine beaches in the world.
Fraser Island is inhabited by dingoes in the world and it's vital not to interact with them or feed them. Be aware of your safety at all times. Fraser Island is a special place, spend a few days there and enjoy the tranquility. There are plenty of day and overnight tours available if you would like to experience Fraser Island if you don't have your own 4WD or camping gear.
Gold Coast Theme Parks
Contributed by Holly from Four Around the World
Queensland is home to many of Australia's most epic theme parks, with the Gold Coast being the adventure capital for adrenaline pumping rides and attractions. While each of the Gold Coast theme parks offer plenty to do for families and younger kids, they certainly have the grown ups covered as well.
Dreamworld is a favourite for thrill seekers with their Big 9 thrill rides, which include some of the biggest and fastest in Australia. From The Giant Drop free fall to the spinning chaos of The Claw, there is sure to be something to get your heart racing. Best of all, you can get a pass that also gives you entry into White Water World next door for water slide thrills as well.
Movieworld has become home to some of the most impressive roller coasters in the country including the massive DC Rivals coaster, now their fastest and longest ride. The Superman roller coaster packs a punch too. Our personal favourite is the Scooby Doo Spooky Coaster. It is a little less intense but still loads of fun.
Seaworld Gold Coast and Wet'n'Wild water park also offer up plenty of adventure rides and experiences. Get a multi park pass and experience more than one if you have time. This is usually the best value way to visit the Gold Coast theme parks.
Harvey Bay Whale Watching
Contributed by Fiona from Passport & Piano
From July to November, one of the best adventure activities in Queensland is whale watching. During these months the humpback whales migrate to the warmer waters off the coast of Australia to give birth. Hervey Bay is known as the most popular resting point along the route.
Boat tours depart regularly from Hervey Bay throughout the whale watching season. Sightings are so frequent that if you don't spot a whale, most companies will offer you a free trip.
Sheltered by Fraser Island, the calm water in bay is where the mothers teach their young the basics of survival. If you're fortunate enough to spot a mother and calf, there's nothing more awe-inspiring than watching these magnificent animals in action.
The Humpback whales acrobatic displays are a feast for your eyes. If you're lucky you will see tail slapping, breaching and other whale antics.
While the whales don't always swim up close to the boat, 'muggings' are commonplace. If this happens, the boats can do nothing but sit and wait until the whales swim away. Don't be alarmed by the word mugging it's a term used when the whales swim up, around and under the boat.
4wd Trip to Cape York
Contributed by Sophie Marie from Baby Toddler & Kids
If you really want to experience a unique adventure holiday, a 4WD trip to Cape York and the tip of Australia is an absolute must. I'm lucky enough to live in this beautiful part of Queensland and I see more people making the trip every year.
The 1000km journey from Cairns to the tip is a thrilling and beautiful drive anyone can appreciate. You will experience bumpy dirt roads, flooded creeks, wetlands, lush green Daintree rainforest and heaps of native wildlife.
There are some beautiful campgrounds and landmarks along the way. I'd highly recommend a stop off at Portland Roads and the picturesque Chilli Beach, where you can take a fishing charter to the outer reef or a guided dirt bike tour on some exclusive tracks.
When you return to Cairns make sure you tick off this list of the best things to do in Cairns.
If you enjoyed this story you might also like:
Frankland Islands Cruise | Behana Gorge Walking Track | Best Cairns Day Trips
Like it? Pin it for Later…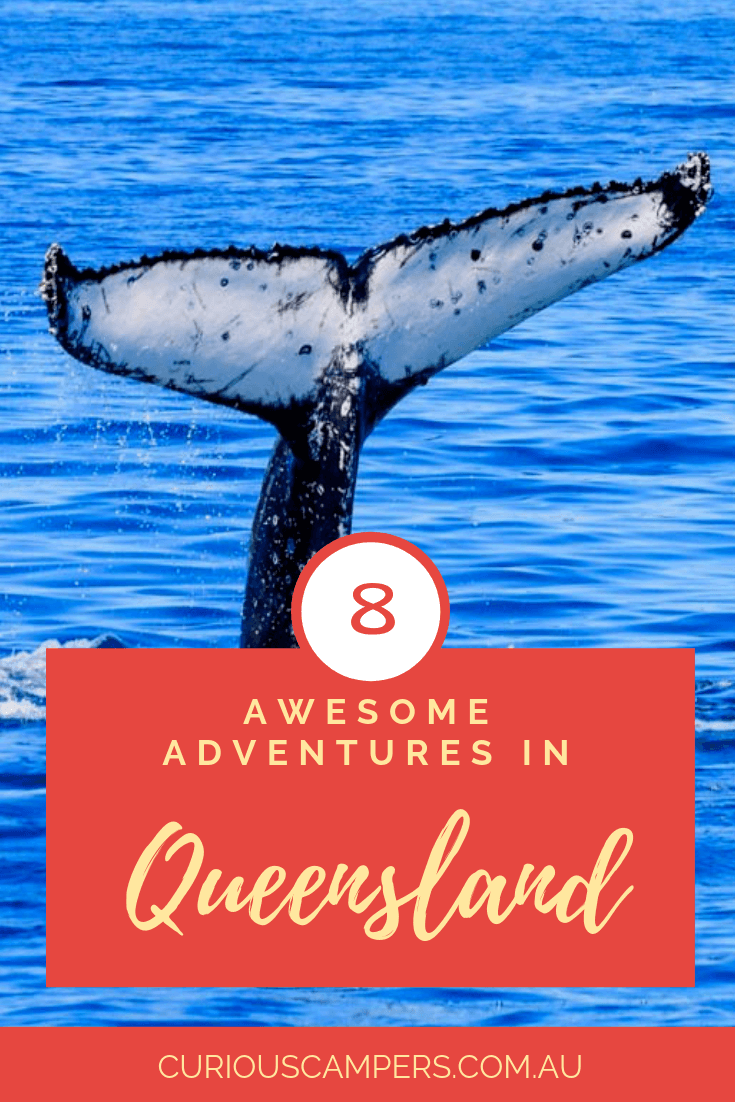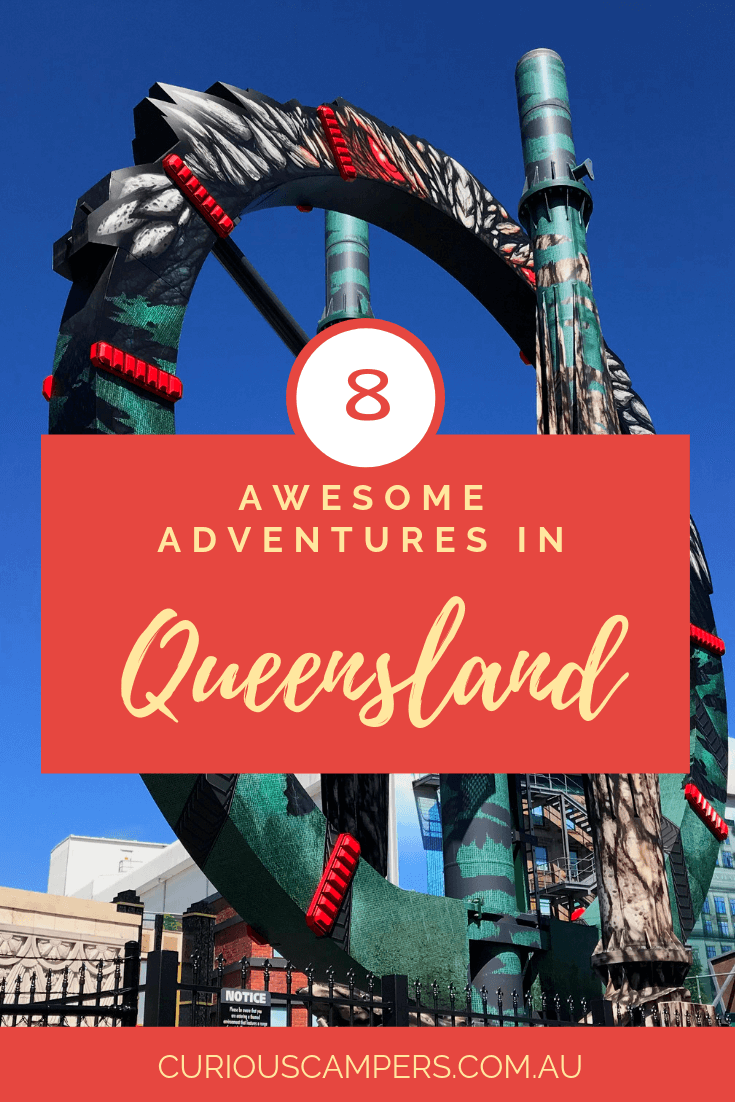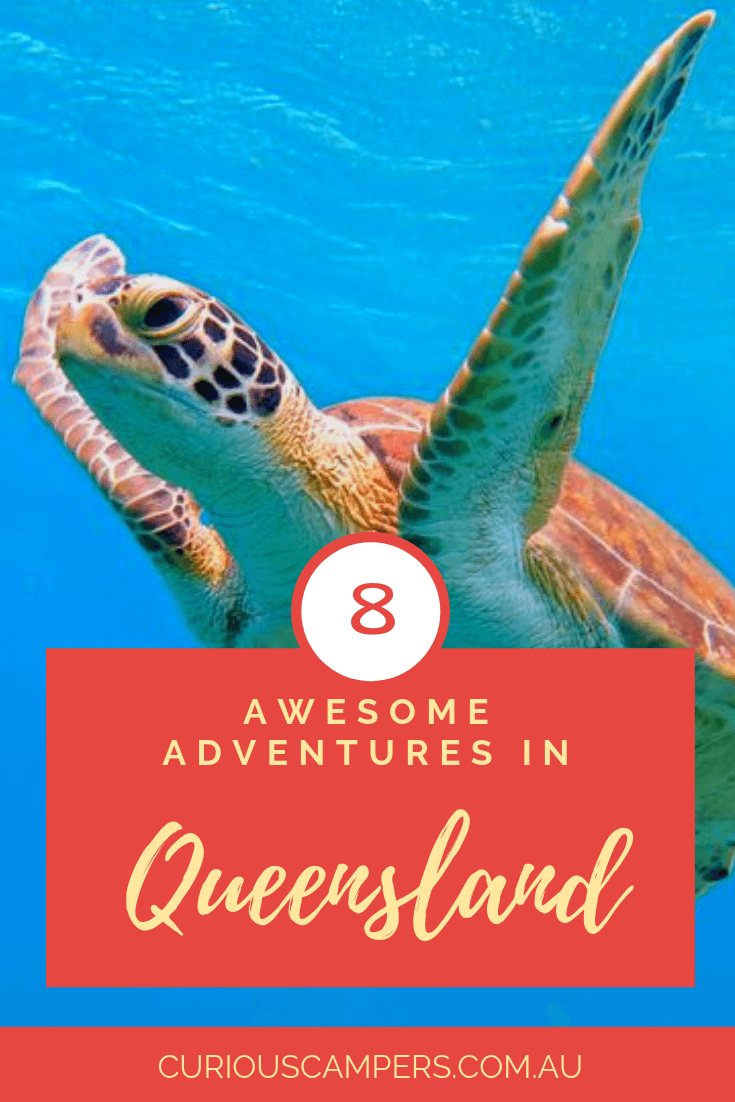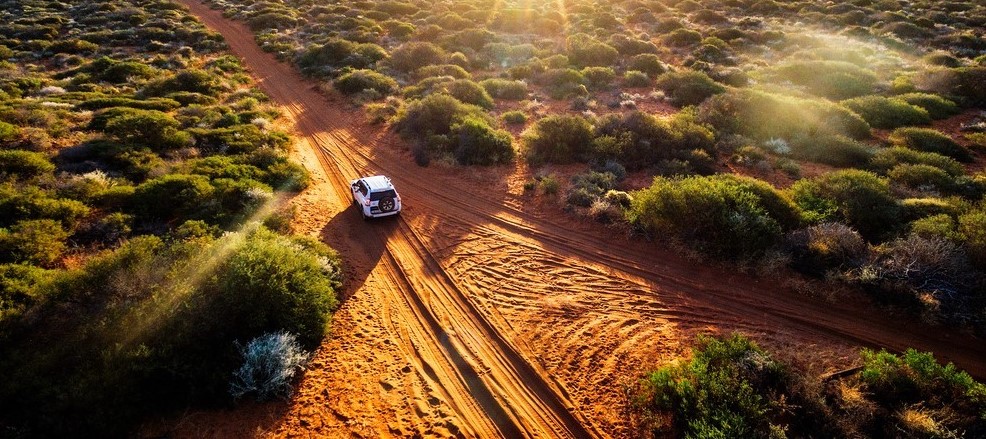 500 THINGS TO DO
Join our mailing list and receive our Free Top 500 things to do in Australia. If you love the Australian Outdoors download this list and keep it handy when you are planning a weekend away or a road trip around Australia.
Recent Posts