Firing up the BBQ is a great camping tradition. We all have our secret recipes and funny BBQ stories. For Nat and me, while we love eating healthily, there's no danger of us ever putting out a cookbook. We like keeping it simple and that means plenty of meals cooked on the BBQ. Relying on the BBQs in caravan parks and camp grounds, we soon realized they're not all are created equal.
Disclosure: Please Note That Some Links In This Post May Be Affiliate Links, And At No Additional Cost To You, We Earn A Small Commission If You Make A Purchase. Commissions Go Toward Maintaining The Curious Campers Website.
Keep it Clean
Sometimes the joy of barbequing can be spoilt before you even start cooking. What should be a relaxing half hour with cold beverage in hand and the sound of sizzling food in the air is ruined when you're confronted with the charred, greasy remains of the previous user's meal. So…
To those hotplate vandals out there, we have our own marinades! We don't want to cook using the burnt remains of yours. And another thing, simply taking your food off the hotplate doesn't count as cleaning it. Scraping and wiping is usually required. So, come on folks, (you know who you are), a little bit of effort please!
Getting what you pay for – Nearly
There are three possibilities when it comes to paying for a BBQ. The first is that you don't. Well done and thank you to those parks and camp grounds that have free facilities. It doesn't go un-noticed. When all you need to do is press a button to get started, cooking the meal becomes that little bit more enjoyable.
Option two is that you pay for the electricity or gas. While not ideal, these commodities are expensive so, if the heat stays on long enough to cook your meal, that's fine. What isn't fine is option three.
This is the BBQ that stays on for a few minutes then goes off requiring more money to continue cooking. The problem here is you don't realise the heat has died until the hotplate stops sizzling. Then it's back to the car to get more change and the kids start telling you they're about to die of starvation. Not fun, not relaxing.
Perfect for on the Road : Travellers' Cookbook for BBQ, Campfire, Caravan Cooking
Fire up the BBQ
Most BBQs start automatically these days which is great. We weren't so lucky at a park in W.A. This one required manual ignition. I obviously did something wrong because the step where a gas flare knocks me on my backside and melts the hair on my arms wasn't anywhere in the instructions.
With the smell of burnt hair still fresh in my nostrils, I wasn't that keen to BBQ again the next evening, My protests were met with the 'you have to get straight back on the horse' pep talk from Nat. Shielding my face, I waved the match around the ignition point. It was a relief to hear the soft woof of the burners lighting normally. Since then, any BBQ that doesn't result in singed body hair is alright by me.
Hot Spots
A regular problem we encounter is that only part of the hotplate lives up to its name. That is, while you might have a large cooking surface, only a small section is hot enough to get the job done. Usually the dimensions of the area are about the size of a couple of burgers.
Cooking one or two pieces of meat at a time for the family is irritating enough. But that's nothing compared to battling other barbequers who try to invade your space. It only takes a moments distraction and opposition chops and sausages are nudged into the cooking zone. Your food, literally, gets left out in the cold.
The only thing worse than dealing with this, is a hot plate that never heats up at all.
Not so Hotplate
You've had a busy day of sightseeing. You're hungry, and all you want to do is eat and have a relaxing evening. You start up the BBQ and wait for the sound and smell of cooking food – but nothing happens.
You check the BBQ is on – it is, but after 15 minutes your food is the same uncooked colour as when you started. Placing your hand just above the hotplate you convince yourself it is radiating heat. You tell the kids tea shouldn't be much longer.
Another 15 minutes pass. The food might have browned slightly, but in the dusk light, it's now to dark to be sure. The kids are complaining. In desperation, you move your food to a different part of the BBQ and convince yourself you hear cooking noises.
It's been 45 minutes. With the aid of a torch, you decide most of the food is cooked. You take it back camp where, in proper light, you discover it's as pink as when it came out of the fridge. 15 minutes later your order at the local fish and chip shop is ready. You finally get to eat.
If you enjoyed this story you might also like:
Navigation Stress!! | Campground Amenities | Noises in the Night
Like it? Pin it for Later…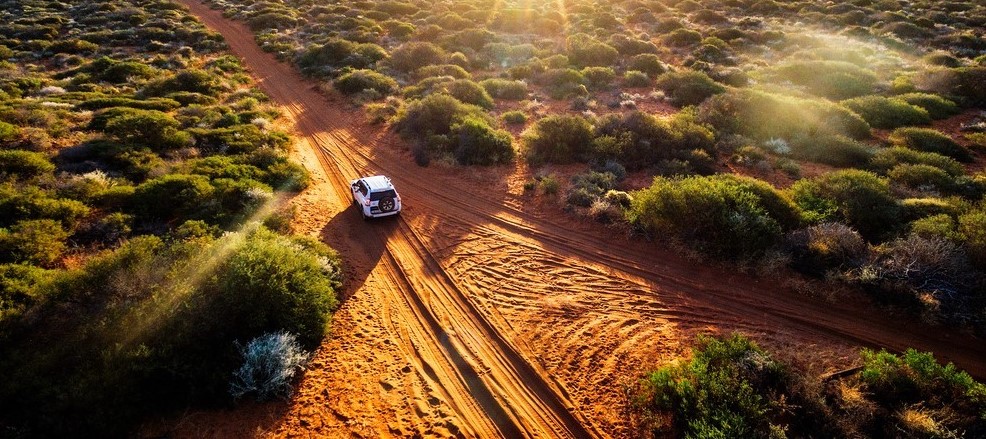 500 THINGS TO DO
Join our mailing list and receive our Free Top 500 things to do in Australia. If you love the Australian Outdoors download this list and keep it handy when you are planning a weekend away or a road trip around Australia.
Recent Posts