On a trip to Barwon Heads, Google Maps sent us down the wrong road. Instead of taking us to the caravan park entrance, we ended up at the Barwon Heads Oval. Normally this wouldn't be a problem, but it was a Saturday afternoon, the footy was on and the A's were playing at home.
I did the three point turn required to get out of there with plenty of interested spectators. At one point, the manoeuvre threatened several unsuspecting members of the visiting u/19 team. The mood in the car as this unfolded was frosty to say the least.
We managed to reverse course but not without a few terse words between driver and navigator. By the time we had found the park entrance, set up and were relaxing with a drink all was forgiven. The episode did get us thinking about the benefits of using our phones to get directions.
Disclosure: Please Note That Some Links In This Post May Be Affiliate Links, And At No Additional Cost To You, We Earn A Small Commission If You Make A Purchase. Commissions Go Toward Maintaining The Curious Campers Website.
Maps or GPS?
For our trip around Australia in 2009 we didn't use any SatNav technology. My mum wanted to get us a GPS system but we declined the offer. At the time, we thought it would take from the pioneering spirit we felt for the trip.
We also figured that journeys bigger than ours went ahead without satellite technology. The likes of Cook, De Gama, and Columbus all managed without a Tom Tom fixed to the helm of their ships.
After declining my mum's offer, I couldn't believe my luck when I found a road atlas in a second hand bookshop. While it was a little old, twenty six years old to be exact, it had been well used. I liked the idea of continuing the service of such a well-travelled guide.
It was this road atlas and other maps from visitor centres that guided us around Australia.
On our trip, we each had designated roles in the car. Nat was the navigator and I was driver. Our jobs had little to do with tradition or social norms. It was much more about recognising our weaknesses. Nat's was to get drowsy behind the wheel on long drives. Mine was finding a way to get lost on a straight stretch of road.
We were going to be navigating and driving side by side for seven months. I had high hopes that the experience would have a positive impact on us as a whole. The trust, cooperation and respect needed, would have to benefit our relationship. That thinking was at least good in theory…
Why a driver who hasn't studied a map would take navigating into their own hands is unclear. They shouldn't. Yet, that is what I did.
If there is one rule in the driver/navigator relationship it is that you don't overrule the navigator.
I know what a terrible idea that is now. The scale of the mistake sunk in as we made our way along a windy road that made the kids carsick. To top it off, the road petered out into to a dead end.
As I learnt, taking the navigational high ground did nothing to foster the teamwork I was hoping for. As this indiscretion happened early in the trip there was plenty of time to make amends. But, my efforts to turn it around didn't go to plan.
Mistake 2 – Positive Talk
We had a terrible time of it in Canberra. The sights were great, once we located them, but getting around had been a nightmare. Every day we found ourselves funnelled onto the wrong exit from a roundabout or turning onto roads not marked on our maps.
The mood in the car was tense and the resilience of the driver – navigator relationship was often tested. At one point I had to do laps of a roundabout until the navigator figured out where we were going.
To help the situation, I thought a pep talk would be useful. I tried to explain the benefits of framing directions in a positive way. Phrases like 'I have no idea where we're going', 'follow this road while I figure out where we are' and the words might, should and I think are best avoided.
What I thought would be a way to keep an optimistic vibe, instead created more tensions. I knew the feedback hadn't been well received when the navigator shared her thoughts about the 26 year old road atlas. They were not complimentary.
Mistake 3 – Annoying Habits
Things settled down after Canberra. We made our way to Kosciuszko National Park. The mountain air restored a sense of harmony to the driver/navigator relationship. The only minor issue was that the navigator had developed an annoying habit.
Whenever we approached a left turn, rather than saying we need to go left, she would tap on the window with the nail of her little finger. Sure, it might not sound that bad but for some reason it stated to become irritating.
I decided to be proactive. Rather than wait for it to become as annoying as fingers down a black board, I suggested that saying 'take the next left' would work better. I threw in that the heavy sighing while she looked at maps wasn't a great sound either.
The conversation that followed was brief but contained many taps on the window. It was a noise I'd have to get used to. To this day, it still gets made whenever we need to turn left.
Learning from Mistakes
As we drove from Atherton to Cooktown, the navigator had a map out to study our return trip along the Bloomfield Track. With her research finished she went about putting the map away.
After a minute or two of failed attempts, the map remained open. The navigator pretended to study it again, then tried once more to fold it up. I realised at that moment, after 145 days on the road, my navigator couldn't fold a map.
As much as a wanted to ask if I should pull over to lend a hand, I resisted. It was too much fun watching her wrestle with the creases. Plus, after 20,000 kms, I had finally learnt the secret of the driver navigator relationship. Sometimes saying nothing is the smoothest road you can take!
Epilogue
For the record, even though GPS and Google Maps have improved, we now use a mix of old and new technology to get us around. While GPS is great most of the time, there is still nothing like a big map. Getting a full picture of the various options for getting to where you want to go is really helpful.
We have retired our 26 year old road atlas and replaced it with an updated one. Our driver/navigator relationship has never been better. With the music up loud enough, even the tapping little finger is bearable!
If you enjoyed this story you might also like:
The Challenges of Backing the Van | Campground Amenities | Sandflies
Like it? Pin it for Later…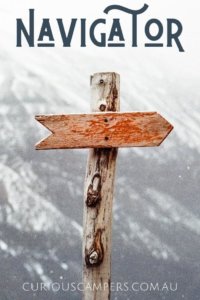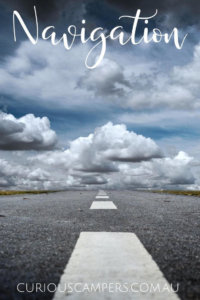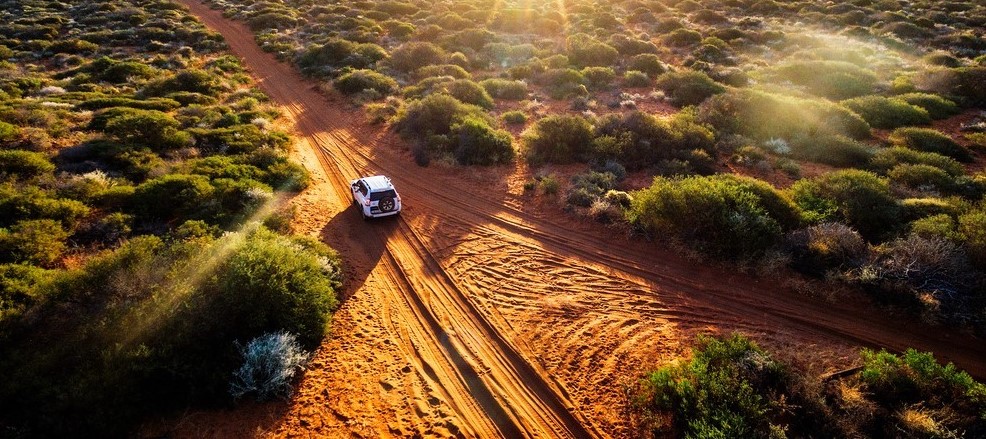 500 THINGS TO DO
Join our mailing list and receive our Free Top 500 things to do in Australia. If you love the Australian Outdoors download this list and keep it handy when you are planning a weekend away or a road trip around Australia.
Recent Posts