If you find yourself with a couple of spare hours in Cairns, pop along to the Cattana Wetlands. Providing a nice contrast to the reef and rainforest experience Cairns is best known for, the Cattana Wetlands are a fun, free thing to do in Cairns, where you can spot some wildlife and immerse yourself in a different kind of landscape.
Disclosure: Please Note That Some Links In This Post May Be Affiliate Links, And At No Additional Cost To You, We Earn A Small Commission If You Make A Purchase. Commissions Go Toward Maintaining The Curious Campers Website.
Where are the Cattana Wetlands?
The Cattana Wetlands are in Smithfield, about 20 minutes north of the centre of Cairns. You will need a car to get there. Look for the signed turn off from the Captain Cook Highway onto Yorkeys Knob Road at the roundabout. If you're on Smithfield Road, you can turn onto McGregor Road and get to the car park from there.
Cattana Wetlands FAQs
Opening Hours
Opening Hours
The Cattana Wetlands are open from 5.30am – 7.00pm, so birdwatchers can be there at dusk and dawn.
Facilities
What facilities are there at Cattana Wetlands?
There are picnic shelters, BBQs and drink fountains dotted around Jabiru Lake and Crake Pond – which are closest to the carpark. Toilets are in the car park. Alcohol is not permitted at Cattana Wetlands.
Walking Dogs
Can you walk dogs at Cattana Wetlands?
No.
Can I swim?
Can you swim at Cattana Wetlands?
No and besides this being a delicate ecosystem, the occasional crocodile has been spotted here too.
Bike riding?
Can you ride a bike at Cattana Wetlands?
We didn't see signs saying you couldn't. You'd probably want to stick to the main walking paths. The boardwalk and minor walking trails are quite narrow.
Insects?
Do you need insect repellent?
Yes, although not for all areas but the boardwalk and trail to the Raptor Tower were especially thick with mosquitos, half the Curious Campers team got eaten alive.
What to expect at the Cattana Wetlands
Once a sugarcane field and a sand quarry that was used to construct the Cairns Esplanade, the Cairns Regional Council and a group of dedicated volunteers known as the Jabirus have done an amazing job since the mid-1990s restoring the area to a beautiful wetland environment.
The Cattana Wetlands Environmental Park now features several lakes including Jabiru Lake, Cuckoo Lake and Kingfisher Pool. There's a boardwalk along the spring fed Cattana Creek where you walk beneath beautiful feather palms, and several observation platforms where you can spot anything from birdlife, turtles and fish to butterflies, dragonflies and ponds of flowering lilies. Well-marked walks take you around the pools and lakes.
Cattana Wetlands Walks
There is excellent signage and markers that make it easy to walk around the Cattana Wetlands. Once you have made your way from the carpark into the main part of the wetlands, you'll see a sign with maps for 3 walking circuits that between them cover most of the Cattana Wetlands.
All the walks are flat and easy, and most are access friendly. They range in length from 400m to 1.25km but you will probably end up joining together some of the walks so it wouldn't be hard to walk 3 – 5km if you want to explore all the tracks. We visited the wetlands a couple of times and here are a couple of highlights from the walks.
Jabiru Lake Walk
Jabiru Lake is the biggest lake at the Cattana Wetlands and is the former site of the sand quarry. If you only have an hour or so, the 1.25km lap of Jabiru Lake will give you a great feel for the Cattana Wetlands. From the carpark go straight on and you walk with Jabiru Lake on one side and Crake Pond and Cuckoo Lake on the other. At the far side of the walk, you get a great view of the paperbark stand that is re-establishing at the Cattana Wetlands.
Along the way there are no less than 5 viewing platforms and lookouts where you can take in the lake and spot birds, fish and turtles. The iridescent dragonflies that hover and bounce between the lily pads are beautiful to watch too. This loop circuit is flat, sealed and easy to get around with plenty of seats.
Feather Palm Boardwalk
The Feather Palm Forest Boardwalk or Franco Cattana Boardwalk (after whom the wetlands are named) is a 400m loop that detours off then re-joins the Jabiru Lake circuit – and it is really worth doing. This little area is a different world within the wetlands. This shaded boardwalk criss-crosses Cattana Creek and features one of the few remaining stands of feather palms near Cairns.
It is lovely short boardwalk with a rainforest feel. If you are very quiet and move slowly you might spot a river turtle sitting up on a log. We saw them a few times but weren't quick enough to get a picture – who new turtles could move so fast! Between the start and finish of the boardwalk loop is a nice grass reserve with picnic shelters and BBQs.
Jacana Lake Track
This is another detour you can do off the main Jabiru Lake loop that will add 650m to your walk. It is probably more of a walk for nature lovers than kids. It follows a grass and dirt path under a canopy of trees past a rehabilitated grass area to pretty Jacana Pool. There were lots of dragonflies here but not so many birds, not even the lakes namesake which we did see on Jabiru Lake.
The return half of the loop takes you past another project area where volunteers are rehabilitating a weedy paddock into a sedge swamp that will eventually provide a home to frogs and birds. This part of the walk takes you closer to the road so isn't as peaceful as other walks but is worth a look for nature lovers or if you want to tick off all the walks at Cattana Wetlands.
Cuckoo Lake & Crake Pond Circuit
Cuckoo Lake and the adjacent Crake Pond make up the middle section of Cattana Wetlands. The circuit walk around here is an easy 800m. One side of the walk is the same stretch of path as the Jabiru Lake Track, but the remainder takes you through some lovely quiet areas with beautiful views across the water, if you are a water lily fan, there are lots to see on this stroll. There is a viewing platform and a couple of seats where you can relax and take in the tranquil views.
Kingfisher Pool Circuit
At a leisurely 600m the Kingfisher Pool Circuit is the shortest of the loop walks. You still see a bit of Jabiru Lake, Crake Pond and Cuckoo Lake at the start and end of the loop but the main feature here is the bird hide and views across Kingfisher Pool. There are more BBQ areas in this corner of the wetlands, and you'll also pass a small memorial garden.
Kingfisher Pool has a bird hide where you can hunker down and try spot some of the many bird species that call the wetlands home. There is a handy seasonal bird guide sign in the hide. It is a pretty spot and worth the short walk, from here you can go on to the Salt Marsch and Raptor Tower Track.
Salt Marsch & Raptor Tower Track
From Kingfisher Pool you can go on the 1.4km return track out to the Raptor Tower. This walk is one for the real diehards. it is not a terribly picturesque walk, the mosquitos are horrendous and, as exciting as a raptor tower might sound, it is really just a very tall perch where you you would have to be lucky to spot a raptor.
The dirt track takes you beneath some tall trees, through some long grass, you pass the Salt Marsh sign, but the habitat is difficult to make out and, you cross a concrete bridge over a creek that must surely be home to a croc. We walked out here for curiosity's sake, but if you only have an hour or two or are walking with kids, this is probably a section of the Cattana Wetlands you would leave in favour of the walks mentioned above.
Birds & Wildlife at Cattana Wetlands
The Cattana Wetlands are home to over 200 bird species so its paradise for twitchers or nature photographer. There are reports that on one visit you can spot as many as 50 bird species – we certainly didn't achieve that! We did see several great egrets from a distance and a few Comb-crested Jacana but otherwise we struggled bar a couple willy wagtails and a peaceful dove. We heard and glimpsed many more birds but that's all we were able to identify.
There were no shortage of fish and turtles in the the lakes, and there are lots of butterflies and dragonflies flitting around too. So even though we didn't see a Jabiru or green pygmy goose, it was still great fun and a lovely place to explore. The Cattana Wetlands are worth a visit if you have a couple of hours spare in Cairns.
If you enjoyed this story you might also like:
Cairns Snorkelling Tours |  Free Things to do in Cairns | Best Cairns Day Trips
Liked it? Pin it for Later…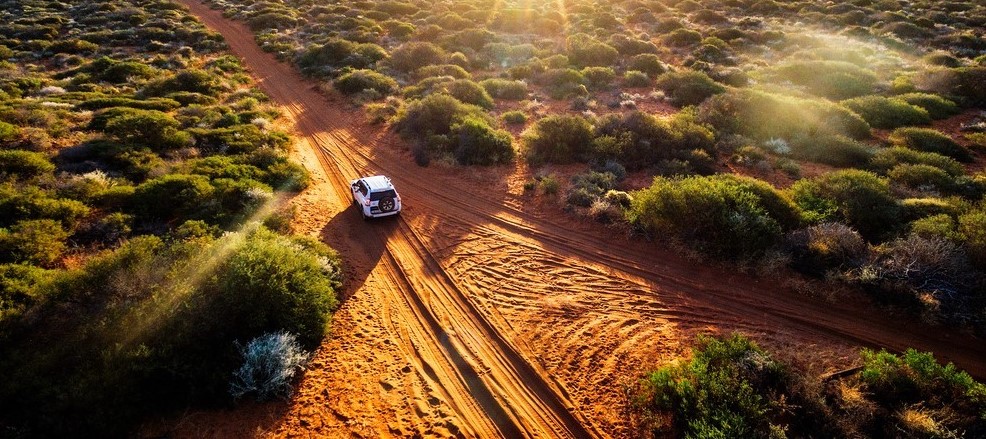 500 THINGS TO DO
Join our mailing list and receive our Free Top 500 things to do in Australia. If you love the Australian Outdoors download this list and keep it handy when you are planning a weekend away or a road trip around Australia.
Recent Posts