If you are exploring the Murray River, Echuca is the perfect place to start. Whether you're interested in the Murray's history, or you want to explore its natural beauty, there are plenty of things to do in Echuca and Moama. Check out this comprehensive guide to all the things to do in and around Echuca Moama.
Featured Image: Murray River Moama © Destination NSW
Disclosure: Please Note That Some Links In This Post May Be Affiliate Links, And At No Additional Cost To You, We Earn A Small Commission If You Make A Purchase. Commissions Go Toward Maintaining The Curious Campers Website.
Getting to Echuca
V Line run both bus and train services to Echuca from Melbourne. Getting to Echuca by car is the best option, you can see all the things to do in Echuca but having a car also lets you get around and easily visit nearby towns and Murray Valley Regional Park and Murray Valley National Park.
Adelaide to Echuca – 660km
Melbourne to Echuca – 225km
Mildura to Echuca – 380km
Is Echuca worth visiting
Is Echuca worth visiting?
Echuca is a fantastic place to visit, exploring the wharf area and riding on a paddle steamer is both great fun and a fascinating window into Australia's river history. You can go on a nature walk along the rivers, creeks and lagoon amongst the red gum forests and spot all kinds of wildlife. Foodies can enjoy great wine and all kind of yummy treats along High Street.
How long do you need in Echuca
How long do you need in Echuca?
There is a lot to see in and around Echuca. You could have a good look around the township over a weekend or long weekend but to see everything in nearby towns like Lockington, Rochester and Mathoura you could spend a week or longer in Echuca-Moama.
Best time to visit Echuca
Best time to visit Echuca?
Echuca has beautiful weather year round. In winter the days can get off to a chilly start, but are perfect for walking or cruising the river. In summer the temperature can get into the 30s which is perfect for swimming or kayaking along the river.
Free things to do in Echuca
Free things to do in Echuca?
Learn about the river's history at the Port of Echuca Discovery Centre and wharf, go for a river walk in Echuca or in the Murray Valley Regional Park, visit the Moama Botanic Gardens, relax by the river at Moama Beach or if you have a kayak go for a paddle on the Murray, Campaspe or Edward Rivers.
Things to do with kids in Echuca
Things to do with kids in Echuca
Echuca is a great place to visit with kids. They will love a paddle steamer ride, seeing the animals at Kyabram Fauna Park, climbing and sliding at the Moama Adventure Playground, doing some hands-on learning at TwistEd Science, and horse riding at Billabong Ranch. If worse comes to worse, you can also bribe them with the ice creams and lollies on High Street.
Things to do in Echuca
At the heart of Echuca is the port district. Step back in time on this section of Murray Esplanade and get a feel for what a bustling place Echuca was in years gone by. From the imposing wooden wharf and period shops to rows of paddle steamers, the Port of Echuca is a great place to start a river holiday.
Echuca Tours & Cruises
Explore The Port of Echuca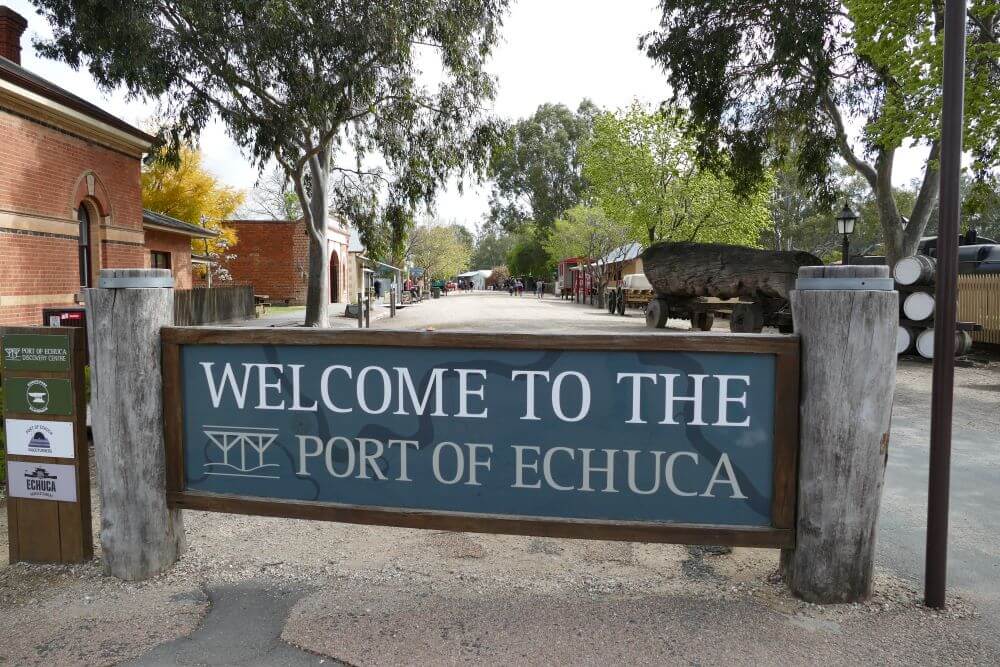 Port of Echuca Discovery Centre
At one point in the late 1800s Echuca was the third largest port in Australia behind Sydney and Melbourne and the Port of Echuca Discovery Centre does a great job retelling its past glory. The working sawmill and steam display are a couple of highlights. There are interactive displays to engage the kids and plenty of historical exhibits for adults. Guided tours are available including the Port After Dark Tour and the Kids Adventure Tour. There is also a dog friendly Port of Echuca daily guided tour.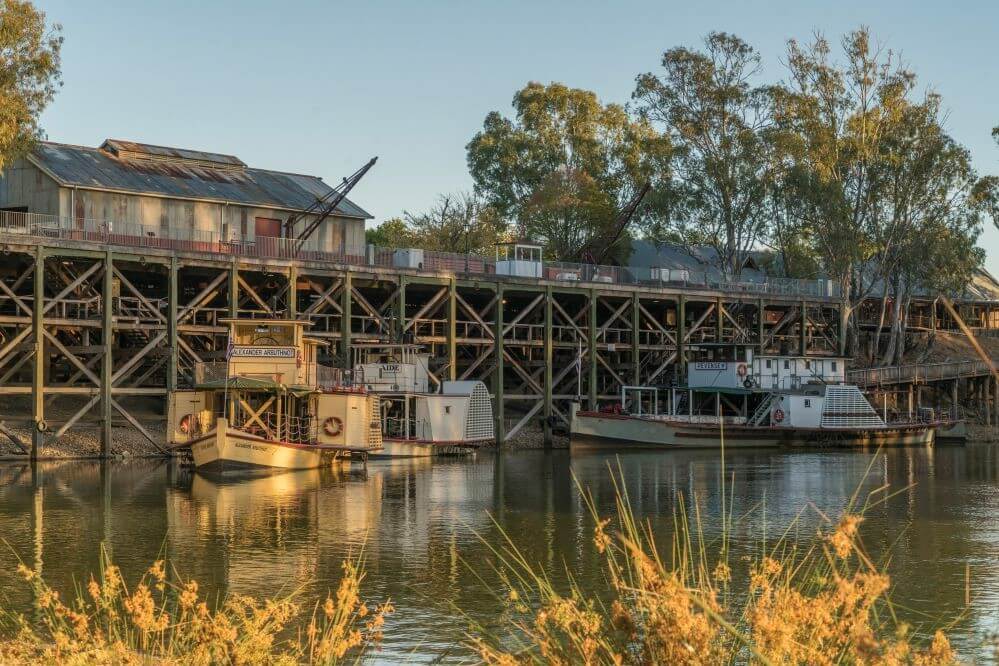 Echuca Wharf
The wharf is part of the Discovery Centre precinct, but it is so imposing and impressive it gets a section of its own. In its heyday, the wharf was 330m long – imagine that as you look at the riverbank! Todays restored section is 75m long but still a wonderful thing to walk around. As well as walking on top, you can snake your way down to the water, at 3 stories high it is like a giant vertical maze. With paddle steamers moored there, it isn't difficult for your imagination to take you back to the 1870s.
Paddle Steamer Cruise
You don't have to imagine what it would be like to ply the river on an old fashioned paddle steamer. Echuca is a great spot to go for a ride on one of these great old boats, young and old will love their sound and smell and old world charm. They cruise along at a gentle pace and are a great way to take in views of the river.
Tickets are available from the Port of Echuca Discovery Centre. Cruises offer everything from short sightseeing cruises to packages that include meals and live shows. We went on the PS Alexander Arbuthnot, there are also cruises on the PS Adelaide and PS Pevensey. The sound of the paddle wheels chopping through the water, the smell of the steam engine made for a great river experience. Devotees of the mini-series All the Rivers Run will recognise the PS Pevensey which was renamed the Philadelphia for the TV show.
7 Night All the River Run Cruise on the PS Emmylou – Spend your days listening to kookaburras and watching the sunset through the towering Redgums and watching the moon rise over the Murray River. Watch the 1984 All the Rivers Run mini-series on board
Horse & Cart Ride
There are a lot of things to do in the township of Echuca. If your feet are getting a bit tired, you can take a horse and carriage ride. Operating on weekends, public holidays and school holidays, it's a great way to see the esplanade and Main Street.
The carriages are spectacular. We're not talking a simple wooden tray with a few hay bales to sit on. These are full size carriages! When you're sitting up on top you can't help but enjoy the ride and the clip clop of the hooves is a great sound.
St Anne's Winery Cellar Door
What was once a carriage builder's workshop is now home to the St Anne's Vineyard cellar door. The building has a great atmosphere and, surrounded by hundred year old barrels full of aging port, it is the perfect place to taste wine. There are Chardonnays, Sauvignon Blancs, Shiraz and fortified wines to try, you can order food platters and there is a gift shop, St Anne's is a unique cellar door and well worth a visit as you explore the historic wharf area.
Whistle Stop Studio Gallery
Housed in a heritage listed railway station, the Whistle Stop Studio Gallery captures the beauty and character of the river. From the Paddle steamers to river wildlife, the galley contains a range of paintings, prints, and photos which make the perfect mementos of a stay in Echuca and the river.
Echuca Blacksmith
There is something irresistible about watching a blacksmith at work. It is such an old craft and seeing it done right in front of is a fascinating sight. There is also a fantastic gift shop with some amazingly crafted ironware in it. If you are really keen, you can even do a blacksmith course. You will find the Echuca Blacksmith on the river side of Murray Esplanade next door to the Port of Echuca Discovery Centre
Echuca High Street Eats & Treats
Once you're done looking around the wharf, go one street over to High Street. Hopefully you are doing a bit of walking because High Street is full of yummy food that will leave you needing only the lightest of dinners and it also has some lovely old buildings.
Echuca Heritage Sweet Company
If you have a sweet tooth or are visiting Echuca with children, you'll be drawn to the Echuca Heritage Sweet Company like a bear to honey. You'll smell the sweetness a moment or two before going in the front door After that you won't know where to look as you browse the colourful range. Besides the locally made boiled lollies there are also English lollies, American Candy, a yummy range of Dutch liquorice and gift packs.
Beechworth Bakery
This is one heck of a bakery. It's hard to miss this two-storey old building on Main Street, it is quite eye-catching. The food is impressive too with a huge and delicious range of all your regular bakery favourites, plus you can also get something from the all-day breakfast menu or sandwich bar. There is seating on both levels, and a balcony with views over the Campaspe River. Open from 7.00am, it's the perfect spot to stop for a meal any time of day.
Port Ice Creamery
With over 40 flavours to try, the ice creams, gelato and sorbets here are just the answer on a hot Echuca summer's day – in fact they are pretty good any day! With all your traditional favourites and lots of interesting flavours to try, like us, you might be back here more than once when you can't make up your mind what to try. Another very popular stop if you are visiting Echuca with kids.
Echuca Chocolate Company
If too much sugar is never enough, you can go from the Echuca Heritage Sweet Company right next door to the Echuca Chocolate Company. There are chocolate bars, chocolate covered nuts, lollies and fruit, and truffles. Whether you like light, dark or white chocolate, you'll find something to try here. For the grown-ups, there is also an amazing range of chocolate-based liqueurs and ports, we can personally recommend the choc orange liqueur and cream liqueur.
Echuca Distillery
Lovers of gin, vodka and whiskey won't be disappointed when looking for things to do in Echuca. Bar Lee in the Echuca Distillery has a great atmosphere where you can relax and sample their range and get some fine food. There is also a great cocktail list and few beers if prefer something amber. The staff are more than happy to talk about their products and give you an appreciation of the expertise that has gone into making whatever you decide to taste.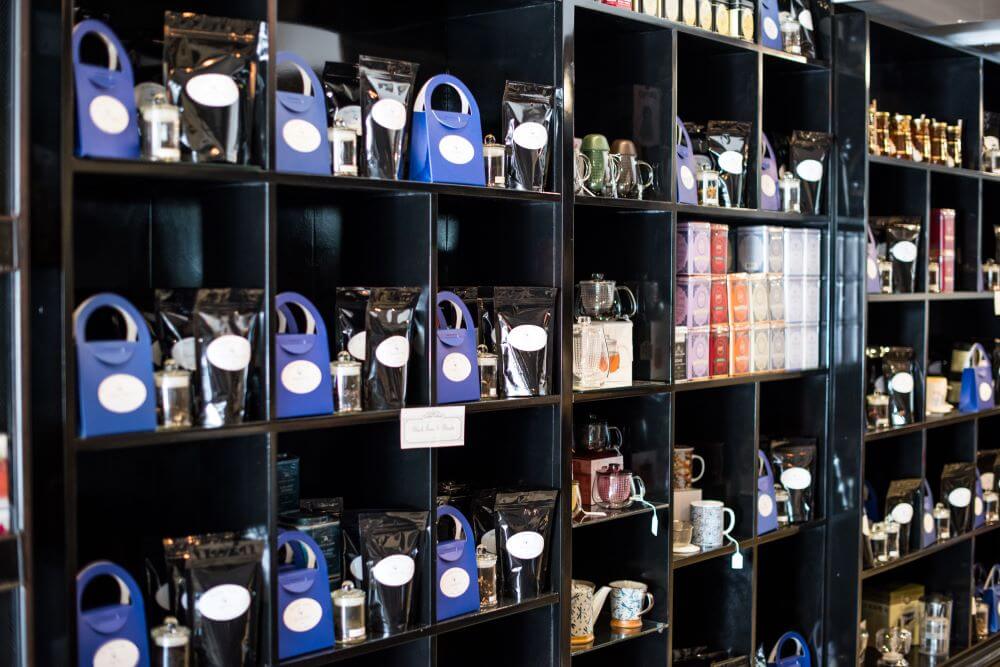 Mad Hatter Tea Shop
This is another fantastic little foodie shop on Main Street in Echuca. The Mad Hatter Tea Shop has a huge range of tea and tea related products to check out. Green teas, black teas, Oolong, fruit tea; they are all here and make for a wonderful old factory experience as you look around. Their tea pots, cannisters, kettles and cosies also make great gift or souvenirs of your visit to Echuca.
The Black Pudding Cafe
Right across the road from the Mad Hatter Tea shop you can get a great coffee and delicious breakfast or lunch at the Black Pudding Café. There is a little courtyard out the back overlooking the other river in Echuca – the Campaspe. It is the perfect spot to enjoy their delicious food. The staff are friendly, and the atmosphere is nice and relaxed, a great spot for brekky or lunch.
More Echuca Attractions + Activities
Bike Rides
Echuca and Moama are such flat and picturesque areas they are perfect for exploring by bike. There are several rides that leave from the Tourism Information Centre in Echuca including the:
shared path ride to the Port of Echuca (1.6km return)
shared path ride along the Campaspe River (7km return)
Trail to the Banyule State Forest where you can follow some off-road trails (1km return plus forest rides)
From Moama, leaving from the Kerrabee Sound Shell you can ride to:
The Botanical Gardens (7.2km return)
5 Mile Picnic Ground which also has a mountain bike trail (20km return plus the bike park)
For something a bit different, try the e-bike tour around Echuca. E-bikes are a great way to get around and the tour takes you through the historic port of Echuca and beautiful bushland.
Murray River Kayak
Canoe and BBQ boat hire is available from Victoria Park, only a few minutes from the centre of Echuca. You can hire a canoe for a couple of hours. This is plenty of time to paddle past the wharf and up to bridge connecting Echuca and Moama.
If you feel like spending longer on the water, you can arrange for a drop off on the Goulburn River. From there you paddle to where there Goulburn meets the Murray. Around 5 hours later you arrive back at Victoria Park. It's a long paddle but you'll see plenty of birdlife and lovely river scenery. Read about our experience of this paddle in our blog post.
Read More : Find out more about our River Murray Kayak
TwistED Science
When you are wondering what things there are to do in an historic river town, a science education centre might not be the first thing you think of. But TwistED Science is a fantastic thing to do in Echuca with kids. Suitable for all ages, TwistED Science is all about hands on experiences; playing, building and touching. Entry is through bookable sessions that run three times daily Wednesday to Sunday in school term and every day in school holidays. The observation beehive and climbing wall are especially cool. If you are up for it, you can even eat bugs!
Billabong Ranch
Located 15 minutes east of Echuca, Billabong Ranch is open daily in the school holidays and on Saturdays in term time. There is a huge range of activities here from horse and camel rides, climbing walls, archery, mini golf, frisbee golf and an animal nursery. If you are in Echuca with the family in school holidays this a great option for a day full of fun.
Bandicoot Brewing
With limited opening hours – just Fridays from 4.00pm – you'll want to be organised to visit Bandicoot Brewing, but this family-owned craft brewery is worth the visit. With more than a dozen different ales to try, you won't know where to start – the Crash IPA (Indian Pale ale) and Barbed Wire Blonde are a good place to start. You know they are serious about their brewing because they don't serve food – snacks are BYO when you head along on Friday.
The Great Aussie Beer Shed
The Great Aussie Beer Shed is quite possibly the most impressive salute to beer in Australia. There is a huge collection of beer cans, beer signs, tap heads and brewing machinery. Add in a range of other iconic Aussie paraphernalia, and this is one impressive walk down memory lane. The family-owned museum is constantly being added to. So, even if you have been before, it's worth dropping in again to see what's new. Check the Beer Sheds website for opening times. Group tours can be arranged by appointment.
Echuca Historical Society Museum
If you like getting into the nitty gritty of a town's history, a visit to the Echuca Historical Museum should be on your list of things to do in Echuca. There is small entry cost and that gets you access to a big range of photographic displays, transport and farming memorabilia, and period clothing. The museum is open daily between 10.00am and 2.00pm.
Echuca Heritage Walk
This is another way to take in the history of Echuca. Along the 2km trail you'll see no less than 80 historic sites as you zig zag your way along Murray Esplanade, High Street and the Campaspe River. There are plaques at each of the sites which include everything from docks, wharfs and gardens to old banks, churches, and hotels. Brochures with maps are available from the Visitor Centre.
Hopwood Gardens & Playground
Right across the road from the Port of Echuca Discovery Centre, this is a fun little playground to stop and let the kids have a play or to eat lunch. The paddle steamer themed playground has lots of climbing, sliding and swinging options. There is a big grassy area with a rotunda for a bit of shade.
National Holden Motor Museum
Located in the heart of Echuca, this is a must see for any motoring enthusiast. With around 50 cars on display, the privately run museum captures all shapes and styles of Holdens over the past 70 years. There is a great giftshop if you are looking to add to your own collection of Holden memorabilia. Staff love seeing the cars that visitors drive to the museum. So, if you're touring the country in a classic old Holden, be sure to drop in and say hello!
Echuca Walks
Just like there are some great places to ride your bike around Echuca, there are also some lovely walks that take you off the roads and onto river-side trails.
Banyule Forest Walk – start at the visitor centre, make your way under the old bridge and into the Banyule Forest. There are lovely views of the Murray River and lots of bird life and trails in the forest to stroll along.
Campaspe River Walk – This 5km return walk that begins at Lions Park in Echuca takes you along the other river in Echuca – the Campaspe. You can either cross the Warren Street Bridge to complete a loop of go back the way you came.
Scenic Trail Walk – On this 6km return walk you get to experience both of Echuca's rivers including the junction of the Murray and Campaspe Rivers. The route roughly follows Scenic Drive along a dirt trail besides the rivers.
Things to do in Moama
Horseshoe Lagoon
Horseshoe Lagoon Nature Walk is right next to the river adjacent to the Moama Riverside Caravan Park. The lagoon is an easy and relaxing area to walk around where you can spot all kinds of wildlife and birds. Check out the new Moama Wharf, there is signage there about the lagoon and great views of the river.
Edward River Canoe & Kayak Trail
30 minutes north of Moama you'll find the Edward River Canoe and Kayak trail. There is an access-friendly launcher here for easy entry and exit from the water. The scenery is wonderful, paddle along the Edward River and take detours into creeks, lagoons and rivulets as you navigate your between river red gums and take in the birdlife.
Sculpture in the Red Gums
After your paddle, relax at the Edward River Bridge Picnic Area. As well as being a relaxing, shaded spot where you can enjoy river views, you can also see the Sculpture in the Red Gums; four steel sculptures that depict natural and human history of the area.
Mathoura Walks & Drives
Mathoura is only 25 minutes from Moama, but you can easily spend a day hear exploring the river landscape. The 5km return Gulpa Creek Track is great takes you through red gum forests along the river – there's lots of bird life, dog walkers welcome. For keen birders, bring your binoculars and take the 1km Reed Beds Bird Hide Boardwalk. For a scenic drive follow the Gulpa Island Drive (dirt track) through the wetlands of the Murray Valley Regional and National Parks.
Moama Botanic Gardens
These relatively new gardens are a lovely space to walk through. They have a contemporary feel with landscaped paths, steps and gardens. There are sculptures, lots of seating and a wonderful arbour. The arid/semi-arid plants and trees grow in quite structured displays; it is a really place to walk around. The Moama Adventure playpark is right next door with shelters, toilets and BBQ facilities. There are all kinds of things for kids to climb, swing and spin around on!
Moama Beach & Walk
You don't really think of a beach when you are by the river, but there is a small patch of sand in the shadows of the old bridge linking Echuca and Moama. This is a really pretty spot where you can swim in some shallow water, watch the paddleboats cruise by and get views of the historic Echuca Wharf across the river. There is some grass and a sheltered BBQ area adjacent to the beach. From Moama Beach you can also do the Moama Beach Nature Walk. There is a short 10 minute walk between the Soundshell and the beach or there is a longer 4km return walk through the river red gums with views of the Echuca Wharf before reaching the turnaround point at the Moama slipway.
Chanter Estate Military Museum
This is a slightly strange mix of things that speak to a couple of Echuca – Moama's best attractions – wine and history. Housed in an old church, Chanter Estate is part military museum, part cellar door. As well as the vineyard and local wines you can taste, the museum is home to forty plus vehicles ranging from truck and horse drawn vehicles to motorcycles and even amphibious craft. The centre is open on weekend and school and public holidays.
Murray Valley Regional Park
Not to be confused with the Murray Valley National Park, the Murray Valley Regional Park is a patchwork of sites that were once state forests. Besides the campgrounds, nature walks, kayaking and cycling you can do in the park, because the areas are not national parks, dogs can come (on leash) with you when you visit.
Five Mile Picnic Area + Moama Mountain Bike Park
Only 10 minutes west of Moama, The Five Mile Picnic Area is a lovely spot for lunch, and it is an easy access point to the river for boast and kayaks. There is a shelter with BBQ and seating and more picnic tables are scattered around the foreshore. Right next door is the Moama Mountain Bike Park which has 4 tracks ranging from the easy warm up loop to the very difficult Rock City Trail and Outer Loop.
Day Trips from Echuca
Kyabram Fauna Park
The Kyabram Fauna Park is half an hour from Echuca. It has a great range of Australian animals including free range kangaroos, wallabies and emus. There are feeding and interactive experiences throughout the day. Check their website for times.
We really enjoyed our visit here. There are different habitats to explore including a lake and wetland area which host many bird species. There were also two walk-through aviaries. You can feed parrots in one. The cockatoo aviary had the friendliest sulphur crested white cockatoo you will ever meet.
Rochester Silo Art
Silo art has become a massive thing for regional towns. Rochester, 20 minutes from Echuca, has a done a great job with their silos. And in the carpark, you'll also find a visitor book. This pretty town on the Campaspe River also has a 10 stop Heritage Walk, several of the sites commemorate the town's favourite son, cyclist Hubert Opperman.
Koondrook Barham
Koondrook is a small river town one hour from Echuca. If you have a spare morning, following the redgum statue trail around the quiet town is the perfect way to spend it. Against the backdrop of the river and the historic Arbuthnot Sawmill, the statue trail takes you to all points of the town.
The trail features people and animals of significance to the area. You'll see everything from Alexander Arbuthnot and golfer Stuart Appleby to a Murray cod and a wedgetail eagle. For a walk of a different kind, stretch your legs on the Koondrook Red Gum Forest Walks through the Gunbower Island State Forest on the either the Turtle (13km return) or Eagle (9km return) Loops.
Barmah National Park
35 minutes northwest of Echuca Moama, Barmah National Park is home to the biggest River Red Gum Forest in the world. The lakes and lagoons in the park are beautiful spots for fishing and kayaking. Wildlife lovers have plenty to see with abundant birdlife and animals to spot. There are three easy walks that give you a feel for the park. Check out the 1.5km Yamyabuc Discovery Trail, the 3.5km Broken Creek Loop walk or the 4km Lakes Loop Track. They take you through forests, along creeks, lakes and swamps and into areas of cultural significance for the local Yorta Yorta people.
Gun Bower Creek
On every trip we discover something we wished we had known about beforehand. For our trip to Echuca, that one thing was Gun Bower Creek. The easiest access point is from Cohuna, 45 minutes from Echuca.
The creek and lagoons are stunning. If you are a paddler, you could explore this area for days. There are beautiful unpowered campsites all along the creek. We spent a few hours driving along various tracks and stopping to look out across the lagoons. There were water birds, kangaroos and emus everywhere.
Don't make the same mistake we did; you could easily spend a few days here relaxing. The Cohuna visitor centre is a great place to start for maps and information about the area.
Echuca Accommodation
If you enjoyed this story you might also like:
Stone Hut Bakery | Things to do in Mildura | Kayaking in Kings Billabong
Like it? Pin it for Later…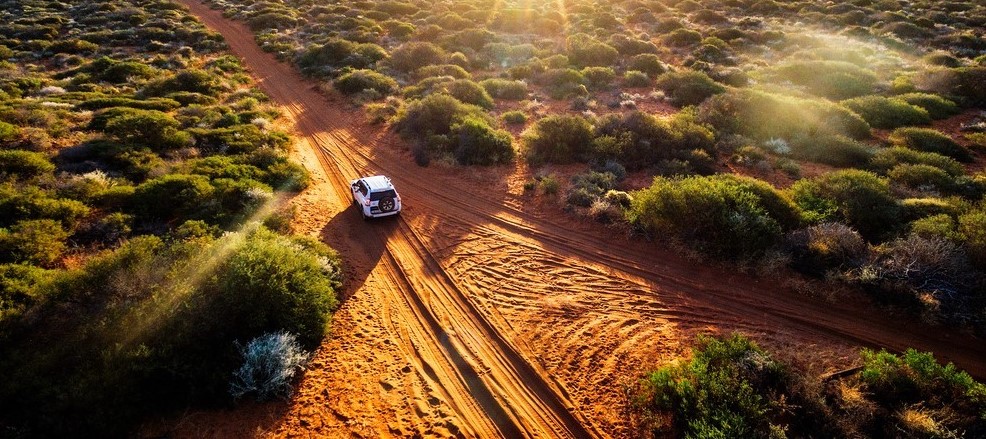 500 THINGS TO DO
Join our mailing list and receive our Free Top 500 things to do in Australia. If you love the Australian Outdoors download this list and keep it handy when you are planning a weekend away or a road trip around Australia.
Recent Posts