There is a temptation when you roll off the Spirit of Tasmania ferry in Devonport to keep driving to one of Tasmania's many attractions. And if you are doing a lap of Tasmania, along the north coast you can be easily distracted by Launceston, Stanley and Wynyard. But don't forget Devonport! There are lots of great things to do in Devonport so make sure you leave a few days to look around.
Featured Image: Don Heads, Don Reserve © Jess Bonde
Disclosure: Please Note That Some Links In This Post May Be Affiliate Links, And At No Additional Cost To You, We Earn A Small Commission If You Make A Purchase. Commissions Go Toward Maintaining The Curious Campers Website.
Getting to Devonport
If you are taking the Spirit of Tasmania ferry to the Apple Isle you won't have any trouble finding Devonport, it's where the ferry docks. From Launceston to Devonport, it is about a 1 hour 15 minute drive through either Elizabeth Town, which is the quickest route, or through Frankford which is shorter in distance but a longer drive in time.
The drive from Hobart to Devonport takes about 3 hours 20 minutes. The route through the historic towns of Oatlands, Turnbridge and Campbell Town is longer in distance than the alternate route through the Great Lake Conservation Area but a quicker drive.
Devonport FAQ's
How Long?
How long do you need in Devonport?
When you visit Tasmania, you tend to be on the move, but if you are looking for a base in Northern Tasmania, you could easily spend a week exploring the things to do in Devonport and within one hour of the city.
Best Time?
Best time to visit Devonport
Many of the attractions in and around Devonport are good year round. But for the best weather, the best time to pick berries, peak little penguin season and good walking weather, September to February is a great time to visit. Just expect attractions to be busier in January.
Free Things to Do
Free Things to do in Devonport
The best free things to do around Devonport are a walk through The Tasmanian Arboretum, little penguin spotting at Lillico, and checking out the street art in nearby Sheffield. Seeing what goodies you can find at the Penguin Markets, wandering through the Devonport Regional Art Galley or hiking around Narawntapu National Park is also good fun.
Things to do with Kids
Things to do with kids in Devonport
Make sure you visit Tazmazia and the Town of Lower Crackpot – the kids will love it. Berry Picking at the Turners Beach Berry Patch, going on a train ride at the Don River Railway or spending half a day with the animals at Wings Wildlife Park are all fantastic family activities.
Things to do in Devonport
Mersey Bluff Lighthouse
From the Bluff Road that hugs the foreshore, take the Bluff Access Road up to the Mersey Bluff State Reserve. You can't miss the Mersey Bluff Lighthouse and its distinctive vertical red stripes on the sea facing side. There are no tours of the lighthouse, so you'll just have to appreciate it from the outside.
From the carpark near the lighthouse, you can walk to a couple of lookouts that have fantastic coastal views. The Lower Tier Carpark is also a good spot to relax and take in the views if you are waiting to hop on the Spirit of Tasmania ferry. The Lighthouse is also the end point for the shared walk and bike path that runs along the foreshore park alongside the Mersey River.
Spirit of the Sea Sculpture + Lookout
If you want to start a debate, ask locals what they think of the Spirit of the Sea Sculpture at Aiken Head Point. The trident wielding, Poseidon-like figure at the entrance to the Mersey River is, if nothing else, a striking figure. We thought the 700kg bronze statue was an impressive sight but its location on a plinth out of harms way reflects what some think of the sculpture. Regardless of what you think, the lookout is a great spot to watch the Spirit of Tasmania come and go – it dwarfs everything around it. The Bass Straight Maritime Centre is nearby.
Lillico Beach Penguin Viewing
Seeing little penguins or fairy penguins is one of Tasmania's cutest wildlife experiences and the viewing platform at Lillico Beach just west of Devonport is a great place to spot them. In the evening, from September to April, you can join guides from the Friends of the Lillico Penguins and watch the little penguins return from sea to their nests in the Lillico Conservation Area. You can visit the viewing area by day and have no problem spotting the penguin's dens and the paths through the coastal grass and shrubs. Look for the turn off to the viewing platform along the Bass Highway.
Devonport Regional Art Gallery
The Devonport Regional Gallery is part of the Paranaple Arts Centre in Market Square in the heart of Devonport. Visiting here is one of the best things to do in Devonport if the weather has turned a bit yuk. It is a lovely contemporary space that features art and crafts from Tasmanian artists. As well as long term collections, the gallery also has a full calendar of short-term, guest curated and touring exhibitions. Check the website to see what's showing when you're in town. The Gallery is open Monday to Saturday and there is plenty of parking available in a multi-storey carpark.
Bass Straight Maritime Centre
Located on Gloucester Avenue in the same precinct as Aiken Head Point, the Bass Straight Maritime Centre pays tribute to the relationship and history the people of Devonport have with Bass Straight. The centre features six themed rooms that cover the local, maritime and naval history of the area to shipwrecks and Bass Straight fishing and transport. A highlight of your visit is the interactive Take the Helm experience where you steer a ship through the harbour.
The excellent Marion Storm Café has a delicious breakfast and lunch menu – it's worth checking out even if you don't go into the museum. You can sit on the deck that overlooks a big grass reserve and the old signal house. The centre is open seven days a week (not public holidays) from 10.00 to 3.00. The small admission fee is pretty good value; history buffs could easily spend a couple of hours here.
Bluff Playgrounds + Cafes
On a sunny Devonport day, there is no better spot for families than the Bluff Playground and beach. Nestled between Mersey Bluff and the Mersey River mouth, this is a great area with a safe beach, fantastic undercover playgrounds, a skate park, picnic tables and toilets. There is plenty of parking and it is also right across the road from the Mersey Bluff Caravan Park. There are bike paths, grassed areas and lots of room to run around.
You can't miss Drift Café, it is an imposing structure on the foreshore and is the perfect place to grab some local fish and chips for lunch. For a more refined dining experience, Mrs Jones Restaurant on the second floor is open for lunch and dinner. The floor to ceiling windows provide sensational views across Bass Straight.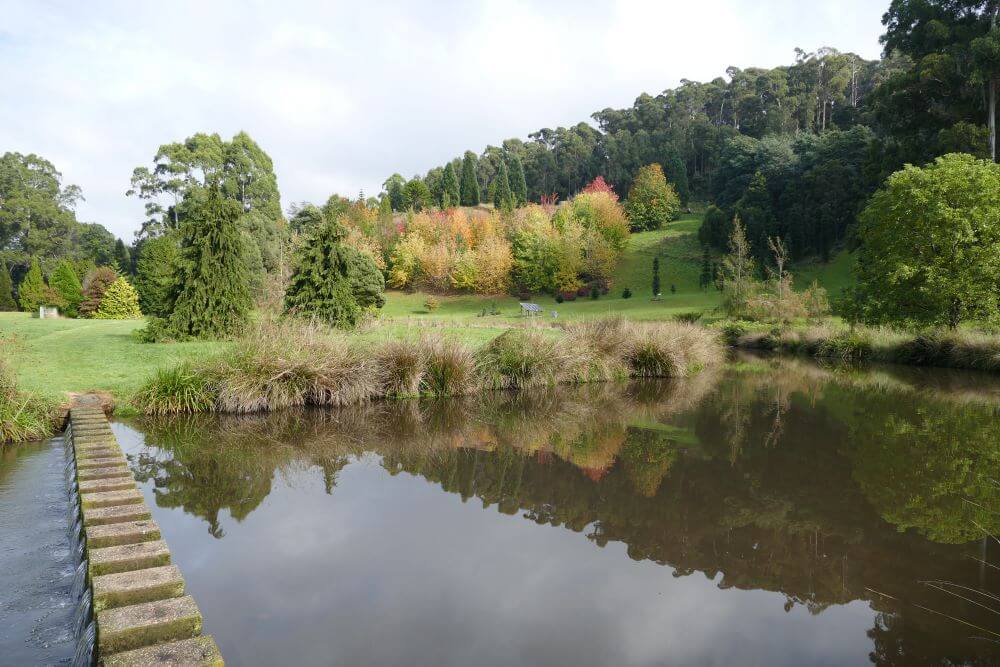 Tasmanian Arboretum
The Tasmanian Arboretum is only 15 minutes from the heart of Devonport and only a couple of minutes from Lakeside Tourist Caravan Park. Open every day of the year, the gardens are a beautiful place to wander around, the display of temperate climate trees from around the world is spectacular. There are several short walks you can do around the botanic gardens that range from 20 to 60 minutes in length. The Limestone Heritage Walk gives a great insight to the park's geological features. The Southern Hemisphere, Lake Circuit and Nature Trail show off the park's gardens.
The Tasmanian Arboretum is also one of the best places in Tasmania to spot a platypus. We walked around Founders Lake between 10.30 and 11.30 in the morning and spotted four or five of them swimming and duck-diving under the water. There is a platypus and bird hide, but you can see the platypus anywhere around the lake, watch for the tell-tale V shaped ripples in the water. There are picnic areas, BBQs and a kiosk and entry is by a gold coin donation. With the Don River, Melrose Creek, canals and lakes, open lawns and the beautiful trees, the arboretum is a lovely spot for a stroll or picnic lunch.
Read More : Paddle with Platypus in Victoria
Visit a former Prime Ministers at Home Hill
This lovely National Trust property was the home of former Australian Prime Minister Joseph Lyons and his wife Dame Enid Lyons. The homestead was built in 1916 and occupied by Dame Enid until 1981. Today, visitors can take guided tours of the house and get a remarkable insight into the personal and political lives of an Australian Prime Minister and his wife.
The house still contains many original fittings, furnishings and personal items belonging to the couple. Tours run on Wednesdays, Thursdays and Saturdays. You can also enjoy an afternoon tea in the gardens. Home Hill is in the heart of Devonport, only a few minutes from the Spirit of Tasmania terminal.
Don River Railway
Whether you have a Thomas the Tank Engine fan in your family or are just nostalgic for steam locomotives, you'll have to check out the Don River Railway. Open Wednesdays, Thursdays and weekends, the volunteer run centre is a working railyard with a range of locomotives and train memorabilia to enjoy. The highlight is the 30 minute return train ride from Don Village to Coles Beach along the river.
As well as the train ride, you can look through the museum containing loads of old photos and steam train 'furniture' from badges to seats. The museum is housed in the old Ulverstone Station that was moved to the site. Kids will love the sight of Thomas blowing off some steam too. It is worth booking tickets in advance for the train rides and checking the timetable. Don is just a few minutes from the centre of Devonport along the Bass Highway.
House of Anvers Chocolate Latrobe
From the middle of Devonport, it is only 7 minutes down the Bass Highway to the House of Anvers Chocolates in Latrobe. Truffles, pralines, fudge – if any of these words make your mouth water or your sweet tooth ache then this is a must-have on your list of things to do in Devonport. On the former grounds of Wyndarra Lodge Estate, the chocolate factory and shop are set on grounds more fitting a botanic garden.
Of course, there is a shop where you can purchase their delicious chocolatey treats, the smell is heavenly. You can also look in on the factory and see chocolates being made and walk through their interactive chocolate antique display to learn about the history of chocolate. And if you think the chocolates are good, check out the café. There are breakfast, lunch and all-day menus; the cakes are amazing! The House of Anvers is open 7 days, 7.00am to 5.00pm.
Turners Berry Patch
The Berry Patch or Turners Beach Berry Patch is 10 minutes west of Devonport. There is a lovely farmgate feel here and the grounds are a fun place for the kids to explore. You can hand pick your own berries – what you can pick will depend on the season – or buy them pre-picked. There are plenty of berry treats to choose from – the ice cream is amazing (especially the blueberry!). There is a café with a good pizza menu and late breakfast and indoor and covered outdoor dining spaces. The coffee is a winner too.
Spreyton Cider
You can't visit Tasmania and not drink some apple cider and Spreyton Cider is a great place to do it. Spreyton Cider is 10 minutes from the centre of Devonport. They grow apples and brew all their products on site. With the orchards and spacious grounds, it is a lovely place to visit. There is an indoor and outdoor area where you can enjoy a drink, a playground and lots of room for kids to run around. There is a big range of cider to try, the range includes classic, bitter and vintage apple cider, pear cider and even a ginger beer. It is delicious stuff and pretty place to relax.
Southern Wild Distillery
Tucked in just around the corner from the Devonport Regional Gallery, Southern Wild Distillery have a selection of Dasher + Fisher Gin to try. As well as their classic Mountain, Meadow and Ocean range, they also have several berry-based gins too. At the Southern Wild Bar, you can work your way through a tasting flight or relax with a glass or two of their award-winning gin.
Day Tours in Devonport
Things to do near Devonport
The great thing about Devonport is that it's a good base for exploring northern Tasmania. There are a lot of attractions within 60 minutes of Devonport that make for a fun day trip or half day activity. Here is a quick list of some of the best attraction near Devonport.
Ulverstone
16 minutes from Devonport
Cruise the Leven River
Explore the lower reaches of the Leven River with cruises that depart from Ulverstone. Bird watching, twilight and river history cruises are just a few of the options available. It is only a small boat, so you get a really nice experience with this family owned and operated business.
Zig Zag Garden
This fun little garden is hidden in suburban Ulverstone. It connects Upper Maud Street at the top of the garden and Clara Street at the bottom. From the top there are lovely views over Ulverstone and the garden has little surprises of colour around every corner. There are a plenty of seats where you can stop and enjoy the views. The walk up and down takes 30-60 minutes.
Buttons Brewing
If you like a craft or microbrewery, pop in to Buttons Brewing. They have a core range of ales and lagers that you can try at the bar overlooking the river. As well as great beer, there is also a great pub menu featuring locally sourced produce. Open Wednesday to Sunday, it's a great spot for lunch or dinner.
Penguin
23 minutes from Devonport
It is worth popping into Penguin, if for no other reason, to see the name of this cute bird dotted all around the town. For example, the Penguin Skate Park and Penguin Caravan Park can't help but conjure up quite amusing images in your mind. There is a big penguin on the foreshore, and although there are no penguin tours in Penguin, you might spot them coming ashore at dusk between November and March.
Penguin Market
This is Tasmania's biggest undercover market, there are over 100 stalls to walk around on Sundays. There is all kind of local art and craft, bric-a-brac and vintage wares to look through. The markets are off the main street – just follow the people, you can't miss them.
Sheffield Street Art
25 minutes from Devonport
If you even have a passing interest in street art, you have to visit Sheffield. The town has over 200 murals on the walls and shopfronts around the town. The murals tell the story of the town's history, major events, and significant people. You might think art isn't your thing, but you should still check this out. It is not only that the murals are clever and colourful, but also how they have been creatively incorporated into the streetscape. Walking around the town with the imposing Mount Roland in the background is a great experience.
Elizabeth Town
35 to 40 minutes south of Devonport
If you pop into the rural village of Elizabeth Town, do so on an empty stomach. Elizabeth Town punches above its weight for yummy food. On the menu are:
Ashgrove Cheese
Meet some cows, look through the visitor centre, have a cheesy breakfast or lunch at the café and leave with a hamper of delicious cheese.
Van Diemen's Land Creamery
With flavours like pepperberry and leatherwood honey, peach and lemon myrtle, whiskey cream (along with all your favourites), you know this is an ice creamery you must visit! The VDLC and factory is open 7 days, 12.00pm to 6.00pm.
Christmas Hills Raspberry Farm
If you haven't filled up on cheese and ice cream, you can finish off with berries from Christmas Hills Raspberry Farm. There's a raspberry shop, delicious café with all day breakfast and beautiful grounds around which you can walk off a calorie or two.
Fern Glade
35 minutes from Devonport
Fern Glade is west of Devonport in the town of Stowport on the outskirts of Burnie. This easy walk follows the Emu River and is known as a great place to see a platypus. There is a large viewing platform over the river where you can try your luck. Whether you see them or not, it is still a lovely walk. Look for the turn offs on Fern Glade Road. There are carparks at either end of the track, the walk will take you 15-45 minutes.
Tazmazia & Village of Lower Crackpot
35 minutes form Deveonport
If you are travelling as a family, Tazmazia is the carrot for your kids while the adults look around the nearby Sheffield street art. This quirky theme park is super cute with 8 mazes to work through. Once you have had enough of feeling lost, you can walk through the weird village of Lower Crackpot, a one fifth scale town that pays tribute to over countries around the world. Children will absolutely love it!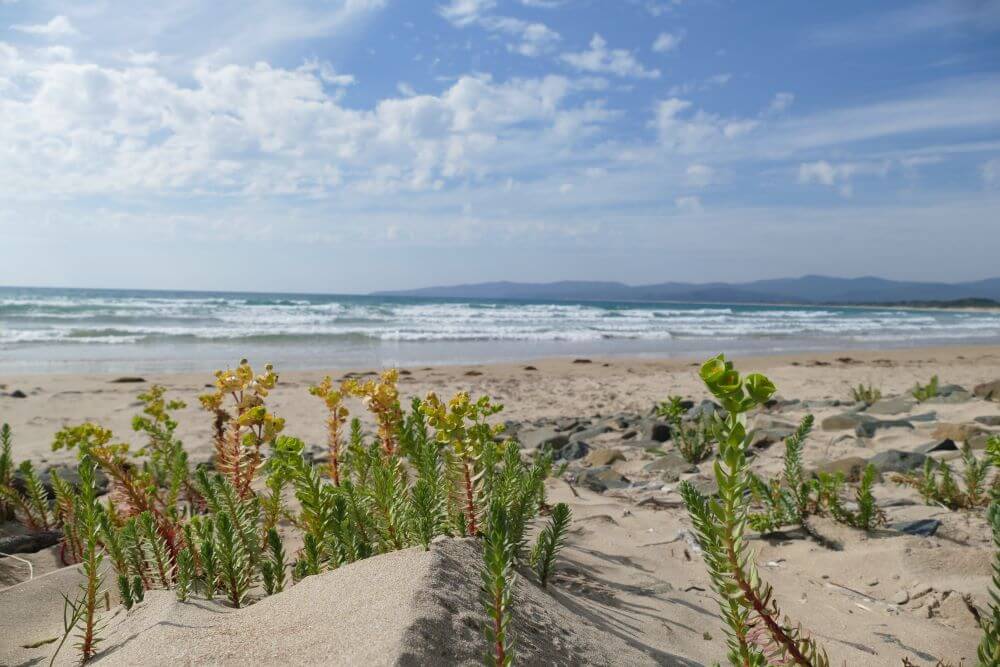 Narawntapu National Park
35 minutes from Devonport
This is a great day trip from Devonport for nature lovers and hikers. Narawntapu has a mix of landscapes from beautiful beaches and wetlands to forest. There is abundant wildlife, we spotted kangaroos and wallabies near the visitor centre at Springlawn and along the easy 30 minute Bird Hide Walk.
For more serious walkers, check out the 7-9 hour Coastal Traverse, Copper Cove/Badger Head or Point Vision walks. The Archers Knob and Springlawn Nature walks are shorter 2-3 hour options. All the information you need is at the visitor centre. There are also dirt roads to Bakers Beach which is a lovely view. Campsites are available here too.
Day Tours to Narawntapu National Park
Read More : Visit a Wildlife Haven on Maria Island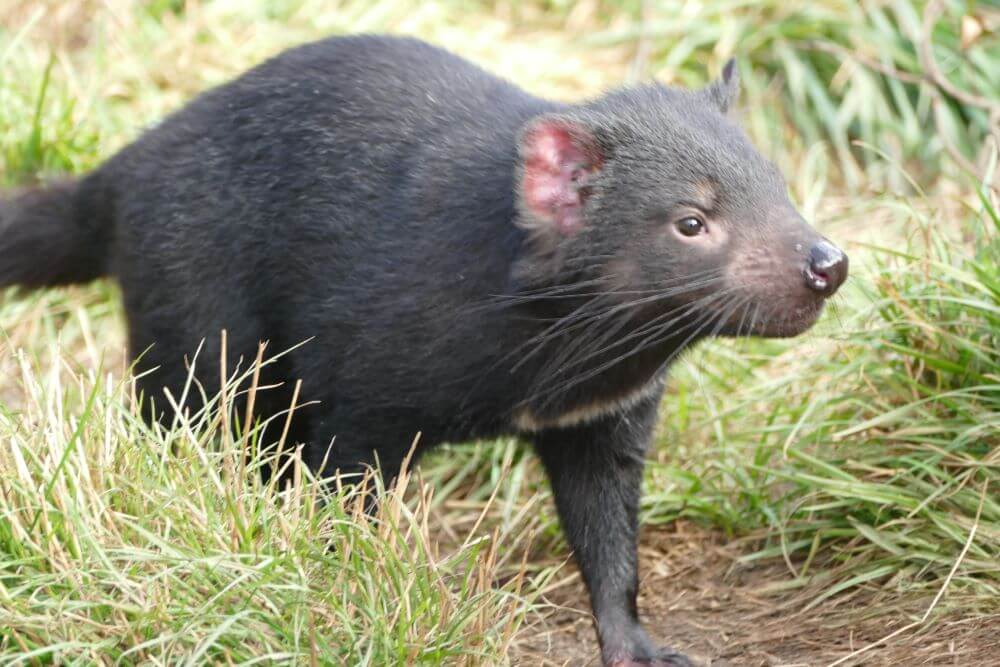 Wings Wildlife Park
40 minutes from Devonport
This family owned and operated wildlife park in Gunns Plains has an interesting range of Australian, exotic and farm animals. For fans of Australian natives there is everything from bettongs and bandicoots to gliders and quolls. You can catch keeper talks with the meerkats, devils and koalas across the day and for an extra cost there are a range of personal animal encounters available with devils, wombats, koalas, sugar gliders and baby animals. Wings Wildlife Park is a great spot for a family activity, you could spend 2-3 hours looking around and finish with a meal at the onsite café.
Open 7 days, 10.00am-4.00pm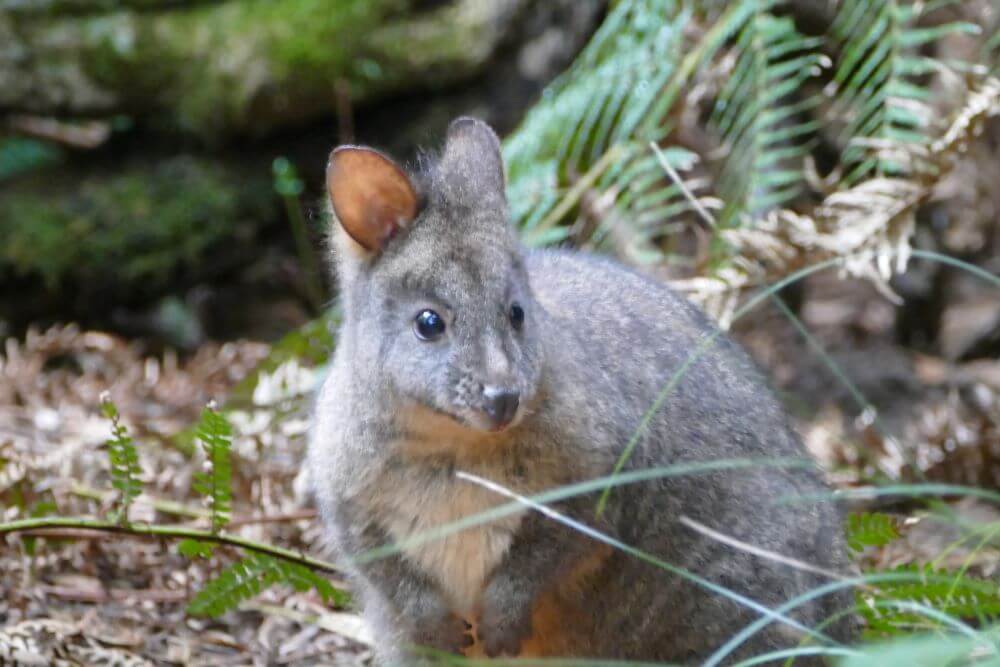 Trowunna Wildlife Sanctuary
50 minutes from Devonport
Trowunna Wildlife Sanctuary is one for real wildlife enthusiasts. The enclosures are spacious and extremely well maintained and the open range areas are lovely to walk through. You'll meet kangaroos, wallabies, wombats, devils and quolls as you walk around. The highlight of your visit will be the free 45 minute tour around the sanctuary that runs three times daily. If you want a more personal experience, you can pay extra to do a 1 or 2 hour VIP tour. The sanctuary has a boutique feel and offers a really personal wildlife experience.
Open 7 days, 9.00am-5.00pm
Leven Canyon
50 minutes from Devonport
Leven Canyon is the deepest limestone ravine in Tasmania, and you can get a good look at its towering rock walls and fast flowing rapids on a couple of short walks. The Leven Canyon Lookout walk is a 1.2km circuit to Cruickshanks and the Edge lookouts. The views into the canyon are breathtaking. Just watch out for the 600 steps between the lookouts, or you can go back to the carpark from the first lookout.
5 minutes up Loongana Road is a small carpark on the side of the road for the 2km return Canyon Floor Walk. Look out for wildlife, especially birds, as you make your way down to the river. The view from the bridge just above the river at the bottom of the canyon is fantastic. Across the bridge you'll find yourself on the multiday Overland Track.
Leven Canyon Day Tour
Read More : Leven Canyon Walking Guide
Beaconsfield Mine and Heritage Centre
55 minutes from Devonport
If you are driving around Tasmania, you will likely get to Beaconsfield and nearby Beauty Point (see below), but they also make a good day trip from Devonport. The highlight in Beaconsfield is the Beaconsfield Mine and Heritage Centre. The motto here is 'Come and play with our history' and that really is what you get to do!
The centre is a hands-on, interactive look at the history of mining in the Tamar Valley. The guided tour and immersive displays around the old buildings and mine shaft is fun for all ages. One of the main exhibits focuses on more recent history of the rescue of two miners from a local mine shaft 1 kilometre underground. It is an amazing sensory experience that highlights both the miner's will to survive and the incredible efforts to rescue them.
Beaconsfield Mine and Heritage Centre is Open 7 days from 10am to 4pm
Platypus House and Sea Horse World
60 minutes from Devonport
Beauty Point on the Tamar River is 5 minutes from Beaconsfield. Follow the main Road along the river to the dockland area and you'll find two fantastic attractions – Platypus House and Seahorse World. These two places are a great chance to see some amazing wildlife up close. At both centres, you must book to be shown around on a guided tour, it's not hard to coordinate times for the two tours. Getting to see active platypuses is great and seahorse world is fascinating.
Platypus House is open 7 days from 10.00 to 3.30 and Seahorse World is open 7 days from 9.30 to 5.00.
Platypus House & Sea Horse World Tours
Read More: Our Visit to Platypus House
Mole Creek Caves
60 minutes from Devonport
There are a few different cave experiences available at Mole Creek Caves. Access is by a guided tour only so it is a good idea to book before you go or at least check availability before you drive there for the day. Marakoopa Cave has a bit of everything – underground pools and rivers, glow worms and lots of spectacular features. The Underground Rivers and Glow Worms Tour is an accessible option. The Great Cathedral and Glow Worms Tour is more demanding but takes you into a big ornamental chamber. The King Solomons Cave Tour is an easier option if you want to see lots of glistening stalagmites and stalactites.
The Mole Creek Caves are one hour south of Devonport. The drive there takes you through Spreyton and Sheffield, so it is not hard to make a day of it if you add in Sheffield's street art and finish with an apple cider at Spreyton Cider. The 45 minute tours run daily and there are multiple tours each day. Check the Tasmania Parks website for all the details. You do not require a park pass to do the cave tours.
Cradle Mountain
Day trip from Devonport
This is a big day trip, but if Devonport is as close as you are getting to Cradle Mountain, it is possible. Devonport to Cradle Mountain is a 90 minute drive. There are lots of short walks around Cradle Mountain that give you an appreciation of this beautiful part of Tasmania. You will have time (2-4 hours) to do the Dove Lake or Crater Lake walks or climb the stunning Marions Lookout. The short and easy Enchanted Forest Walk and Rainforest Walk can help fill in the day too.
Day Tours to Cradle Mountain
Read More : Cradle Mountain Short Walks
Devonport Accommodation Options
Like it? Pin it for Later…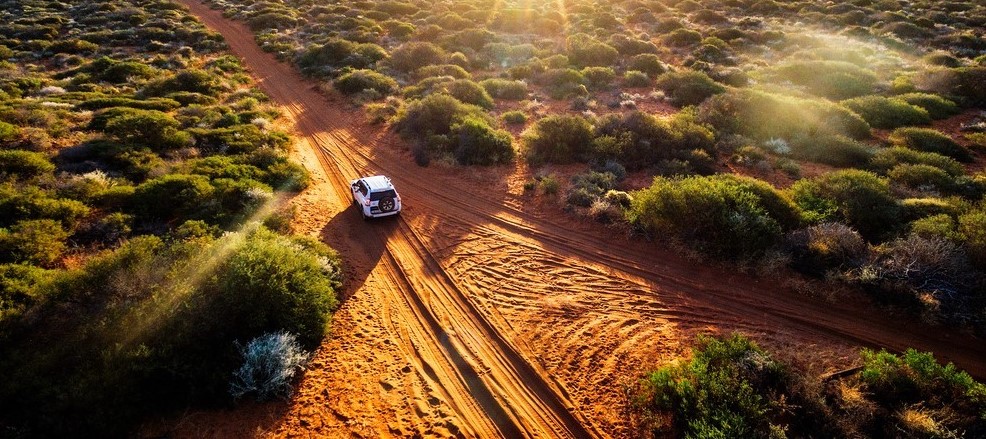 500 THINGS TO DO
Join our mailing list and receive our Free Top 500 things to do in Australia. If you love the Australian Outdoors download this list and keep it handy when you are planning a weekend away or a road trip around Australia.
Recent Posts