Streaky Bay on the Eyre Peninsula is the best place to sample South Australia's west coast. The wildlife, spectacular scenery, 4WDing and fishing make it a great holiday destination.
Disclosure: Please Note That Some Links In This Post May Be Affiliate Links, And At No Additional Cost To You, We Earn A Small Commission If You Make A Purchase. Commissions Go Toward Maintaining The Curious Campers Website.
Streaky Bay Attractions
It is worth stopping by the Streaky Bay Visitor centre on Bay Road to get the run down on the local attractions. For history buffs, you can get information on the National Trust Museum, The Streaky Bay Historic Walk and the Streaky Bay Powerhouse Museum.
The walk covers 25 sites on a 2.6 kilometre trail. A map is available from the Visitor Centre. The museums have limited opening hours. Current opening times are also available from the Visitor Centre.
Drop by the Streaky Bay Roadhouse and Tourist Centre on Alfred Terrace too. They have a replica of a world record sized Great white shark and displays of other marine life in the area.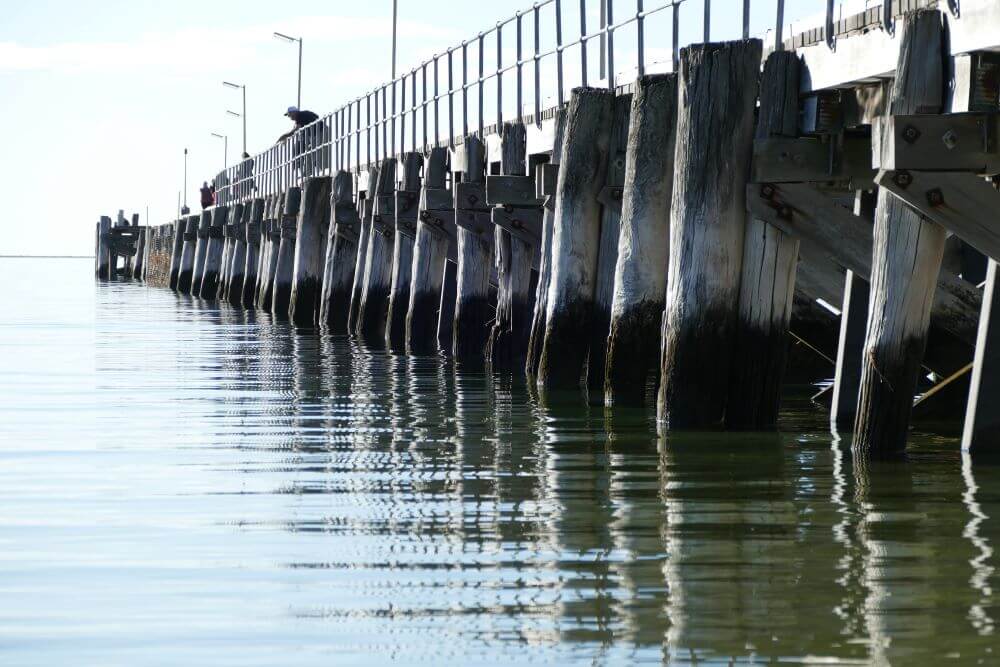 Streaky Bay Jetty and Foreshore
The Streaky Bay Jetty has lovely views across the bay, and it is a spectacular spot for watching the sun go down. Look out for dolphins, they are easy to spot in the calm water. The grass reserves around the jetty and foreshore are nice areas to relax or have a picnic lunch. The Streaky Bay Hotel also overlooks the bay and is a great place to relax at the end of the day.
Things to do near Streaky Bay
There is a lot of great sightseeing within an hour of Streaky Bay. Here are six of our favourite sightseeing trips within an hour of your Streaky Bay base.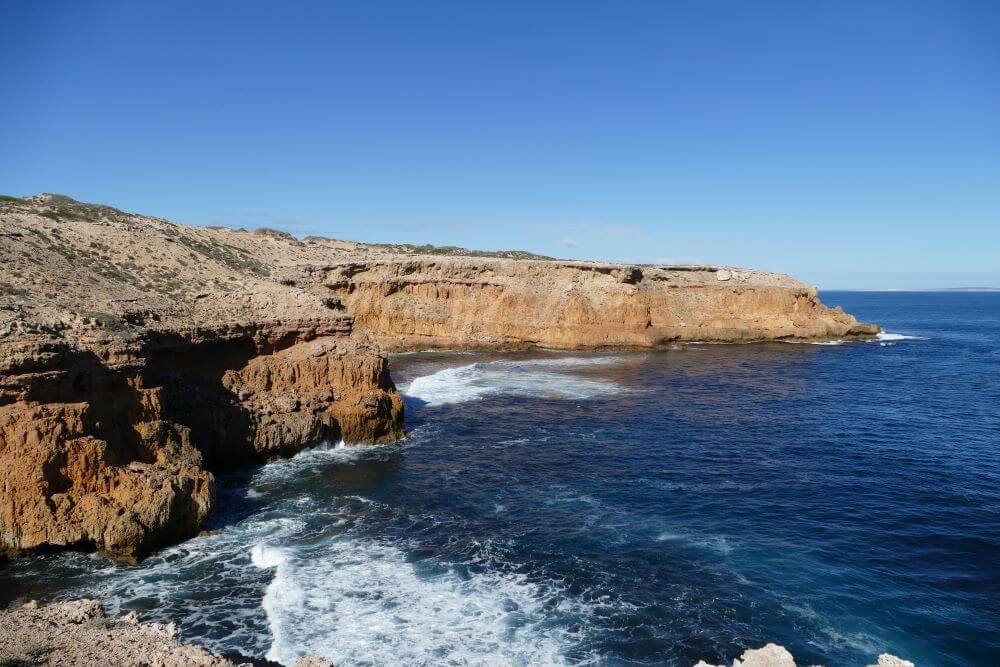 Cape Baur Loop Drive
Distance from Streaky Bay – 18km
This is one of a couple of scenic drives near Streaky Bay. The other is the Westall Way Loop. It showcases some spectacular sea cliffs, granite boulders and beautiful beaches. Smooth Pool is a highlight. But, if you like blow holes, the Cape Bower Loop is the drive for you.
Of course, the amount of blowing you see will depend on the ocean conditions and, sadly, they weren't in our favour when we visited. Whistling Rock is at the same stop. As the swells roll in from the Great Australian Bight and break on the rocks below, air is forced up and released with a raw just below the lookout. The bigger the wave, the louder the sound – the kids will love it!
Murphy's Haystacks
Distance from Streaky Bay 40km
These impressive granite formations would be Picasso's take on Stonehenge. Curvaceously shaped by erosion, they seem quite out of place in an otherwise featureless paddock. That they appear to have just been dropped onto the landscape adds to their mysterious appeal. So-named because they were mistaken as mounds of hay by a passenger on a passing stagecoach, they are in a field once owned by – you guessed it – a Mr Murphy.
Point Labatt
Distance from Streaky Bay 51 km
Take some binoculars or a superzoom camera for this activity – Point Labatt Conservation Park is home to Australia's largest mainland Australian sea lion colony. From the lookout perched 60 metres above the colony, you can see pups feeding and playing while their parents nap on the beach. Sea lions aside, it's a stunning view across the ocean, along the coast and down onto the rocky point. At a quick glance the sea lions can seem a little inactive but be patient – you will be rewarded!
Needle Eye Lookout – Venus Bay
Distance from Streaky Bay 72km
Venus Bay, like so many of the Eyre Peninsula's seaside towns, is a beautiful spot. Needle Eye Lookout is a couple of minutes up the road from the boat ramp. There are wonderful views of the entrance to the bay, the towering coastline and the Southern Ocean. We spent an hour or more walking along the cliffs following a pod of 30 dolphins. We also spotted a couple of seals cruising towards the bay and an eagle gliding overhead. There are no boardwalks or guard rails here – just a 50 or 60 metre cliff face. Keep that in mind if you are travelling with young children.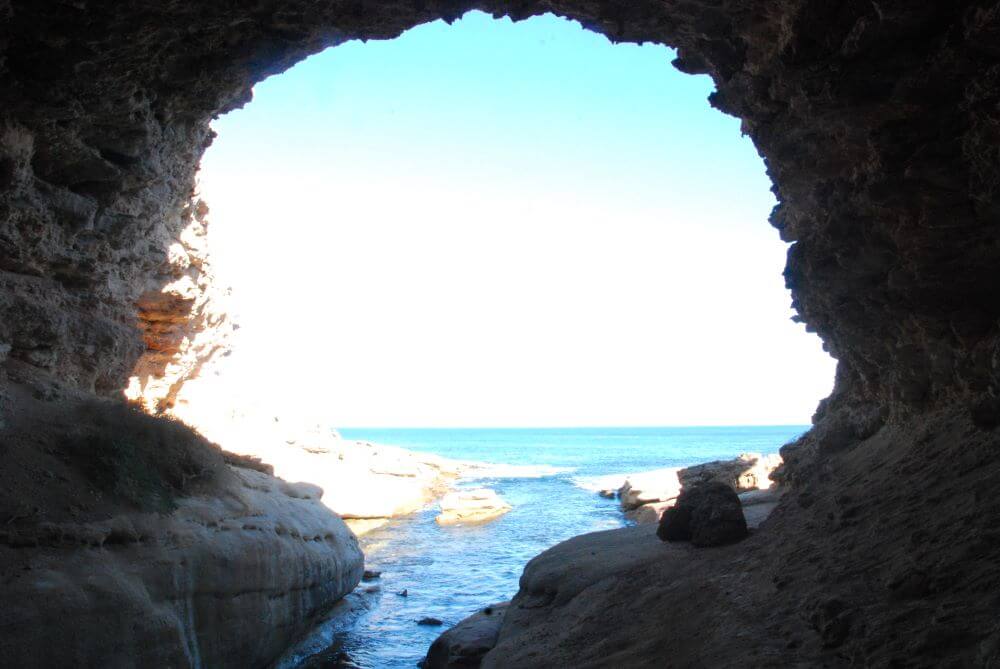 Talia Caves, The Woolshed and The Tub
Distance from Streaky Bay 86km
The trick here is to go to The Tub first. The Tub is a 'looking' activity rather than a 'doing' one and if you haven't just been to The Woolshed, The Tub looks amazing. It is a cave whose roof has collapsed revealing the oval shaped chamber, steep walls and from the right angle, the sea-side entrance. It's quite a sight and interesting to walk around – but then there's The Woolshed.
Having descended several flights of wooden steps, it's hard to miss the gaping entrance to the cave. Conditions will determine how far inside you can go. On a calm day it is easily accessible and the cave framed view of the ocean is fantastic.
Even if caves leave you feeling a little anxious, it is still worth a visit. The patterns and colours of the rocks, water cut channels that fill and empty with the waves and perfectly circular little rock pools are a fun environment to explore for travellers of all ages.
Swimming with the Sea Lions at Baird Bay
Distance from Streaky Bay 55km
If watching the sea lions from a distance isn't enough, you can swim with them on a tour at Baird Bay – this is a hoot! More curious and interactive than dolphins (which you might also meet on the tour), coming face (mask) to face with a sea lion is a joyful experience. It's a little frustrating when you can't join in and play – as that's what it feels like you're being invited to do. There's nothing like a sea lion swimming rings around you to make you realize we humans have the aquatic speed and agility of an oil tanker. There are options for swimmers and non-swimmers. Next to swimming with Manta Rays in Coral Bay, snorkeling with the seals is one of the most memorable wildlife experiences we've had.
Read More: Swim with Sea Lions in Jurien Bay
Streaky Bay Accommodation
Islands Bay Caravan Park – If you want kitchen and bathroom facilities equal to or better than you have at home, this is the place for you. Streaky Bay's newest park is super well organised, has large sites and modern facilities. Located less than five minutes from 'Streaky', there are lovely views across the bay and in winter you can keep warm around communal fireplaces.
Streaky Bay Foreshore Caravan Park – We stayed here with the kids and had a ball. Located right on the bay, we spent as much time in the water as we did around camp. The north facing bay is very safe, there is not much chance of treacherous surf or currents here! The park has all the standard facilities and located right in town, grabbing extra supplies isn't a problem. This is a great family park.
Streaky Bay Motels & Apartments – If caravan parks aren't your style then you can't go past Streaky Bay Jetty View and Beachside apartments – the views are good as they sound.
If you enjoyed this story you might also like:
Whale watching on the Nullarbor | Whyalla's Cuttlefish | Swim with Whalesharks
Like it? Pin it for Later…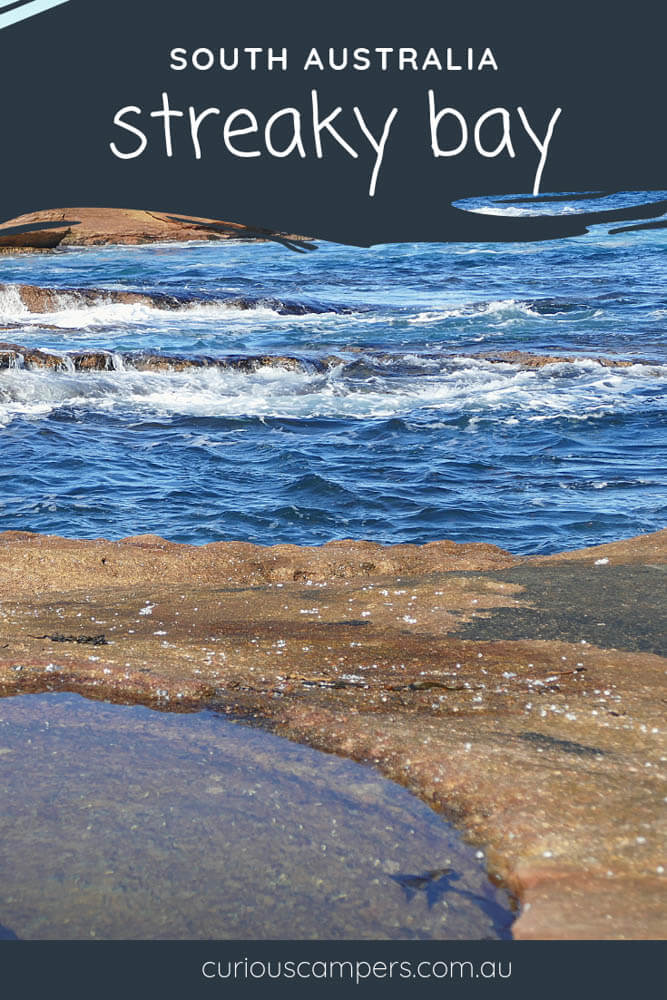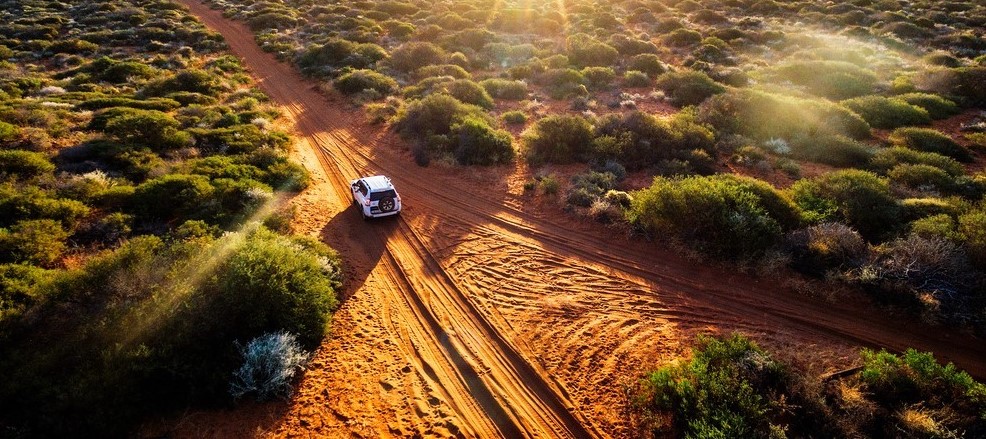 500 THINGS TO DO
Join our mailing list and receive our Free Top 500 things to do in Australia. If you love the Australian Outdoors download this list and keep it handy when you are planning a weekend away or a road trip around Australia.
Recent Posts