Nambung National Park is home to one of Western Australia's most popular attractions, the Pinnacles Desert. Better known as the Pinnacles, it is a two-hour drive north of Perth. The main feature of the national park is the limestone pillars dotted across the landscape. With a sapphire blue Indian Ocean back drop, rolling yellow sand dunes and clear blue sky you have a scene fit for a Star Wars movie.
We have visited the Pinnacles twice; the first time was in late summer, and we were travelling with our then 8 and 10 years old kids. Fast forward twelve years, we returned minus the grown up kids and stopped by in July – and it was quite a different experience…
Disclosure: Please Note That Some Links In This Post May Be Affiliate Links, And At No Additional Cost To You, We Earn A Small Commission If You Make A Purchase. Commissions Go Toward Maintaining The Curious Campers Website.
How much does it cost to see the Pinnacles?
There is a staffed entrance to the park where you pay the entry fee of about $15 per car. If you have a current national park pass that will also get you in. The Pinnacles Desert Discovery Centre is open from 9.30 – 4.30. You can access the park outside of these hours if you want to do some dawn or dusk photography or Pinnacles star gazing.
Pinnacles Park Discovery Centre
Since our last stop here, the most noticeable changes are to the facilities, in particular the addition of a fantastic visitor centre. The Pinnacles Desert Discovery Centre is at the heart of the park. It's the base for both learning about the Pinnacles Desert and driving or walking around it. It is a great looking building, fitting in well with the natural environment.
There are several theories on how these coarse textured fingers and mounds ended up scattered across the yellow sand. Multimedia and multisensory displays run you through the different theories. There are also excellent interpretive displays of the area's flora and fauna and cultural history. A gallery, gift shop, light refreshment and toilets are available there too.
You can explore the Pinnacles by car or on foot. If you are driving and towing, note that vehicles/vans greater than 7 meters long will need to uncouple. There is a large carpark with room to unhitch. For walkers, a loop trail begins at the Discovery Centre.
Pinnacles Loop Drive
A one way loop track winds its way around the Pinnacles and is a great way take in the many vistas. There are plenty of pull-over sites where you can stop and walk around the stone pillars and marvel at the beauty of the landscape. It is one of those drives where, as the driver, you find yourself getting distracted so taking advantage of the pull-overs is a good idea.
The track around the Pinnacles is unsealed but it's well maintained and suitable for normal road cars. Besides the loop track, there is one out and back spur that runs off the main loop that takes you on a short detour into an area called the White Desert. For us, the highlights were on the main track.
At 4 kilometres long, the loop doesn't take long to drive but because you can stop and walk around, it is easy to find a quiet place to get lost in the atmosphere. You won't find yourself in a rush to get around. A single pillar of rock can have many personalities as you walk around it and view it against different backdrops.
Read More : Karijini – Camping in Nature's Playground
Emu Walk Trail + Pinnacles Lookouts
If you want to immerse yourself in the landscape, try the Emu Walk Trail around the desert. Starting at Discovery Centre, the 1.5km loop walk takes you on a circuit amongst the Pinnacles, up and over small dunes and to a couple of lookouts. There is a small uphill section as you get to the second lookout, but walkers of average fitness will have no trouble getting around the trail.
The Emu Walk is well marked, so you don't have to worry about getting lost in the desert. Even so, still take some water with you if you're doing the walk in summer. As you'll read further on, it still gets mighty hot here.
The first section of the walk from the discovery centre, about 400m, is wheelchair friendly and gets you as far as the Pinnacles View Lookout. From there, follow the markers to the Desert View Lookout where you get both great views of the desert and a glimpse of the Indian ocean in the distance. The walk and the drive intersect in a couple of places so keep an eye out for cars.
Pinnacles 4wd Adventure Day Tour from Perth – Visit Caversham Wildlife Park & fresh seafood lunch in Cervantes. Take a guided walk through the eerie, lunar-like landscape of Pinnacles Desert, and get your heart racing as you sandboard massive dunes of Lancelin
Visiting the Pinnacles with kids
It's not hard to see why the Pinnacles are such a popular attraction. Between the walks, the drive and the Discovery Centre you could spend hours learning about the area and taking in its changing mood over the day. We spent an enchanting morning here taking it all in. The cool air and clear skies made for perfect Pinnacles viewing conditions.
The ambience of this visit, the time we spent in the discovery centre and our decision to do a second lap of the drive were a far cry from our first time here. Then it was summer, and we had two children in tow – it made for quite a different experience…
Most Kids will love the Pinnacles…
For the record, the Pinnacles are more than some rocks sticking out of the ground. 8 year old Liam made this unkind description after hearing we'd be taking a 'scenic detour' before reaching our campsite in Kalbarri. He was a very destination-focused traveller so unannounced changes to the itinerary never went down well.
Despite our best efforts to get him excited about the unique desert landscape, he remained unimpressed. All he cared about was that there were some 'boring rocks' getting between us and our next location. You get used to the ebb and flow of family moods while on a road trip so we knew there would be an upside to his lack of interest.
Read More : Great Day Trips from Perth
One up, one down
The payoff came in the form of his sister Caitlin who, as her brother's mood darkened, aspired too the role of model travelling companion. While Liam stewed in silent protest, Caitlin revealed that seeing the Pinnacles had been a lifelong dream. Not bad considering she had only found out about them a few days earlier.
We arrived at the Pinnacles around noon. As we started the loop drive, the temperature was already in the high thirties. To highlight her brother's sulky indifference, and to reinforce her newfound passion for the Pinnacles, at our first stop Caitlin sprang out of car. With the air-conditioner to return to, a few minutes in the heat wasn't going to stop her campaign for favourite child status.
She didn't get far into the field of pillars before she stopped, and let out an earnest, awestruck wow. And that's what the Pinnacles do to you – young or old – they take your breath away. Her astonishment was only interrupted by one thing – flies.
Are there Flies at the Pinnacles?
We had encountered some impressive fly situations on our travels before. The Head of the Bight lookout, Nature's Window at Murchison Gorge and Karijini National Park were all memorable for their fly swarms. But the Pinnacles in summer takes the prize. You would stop to listen to the audible buzzing in the air except you're too busy keeping flies out of your nose and ears.
Caitlin was trying to maintain her brother-defying enthusiasm but as a couple of flies crawled up her nose, you could see she was losing the battle. Even breathing without swallowing a fly or two was a challenge.
They made taking photos hard too. Blowing flies away from your mouth and resisting the urge to swat the ones crawling into your ears didn't produce well framed or focussed pictures. Caitlin's usually photogenic face contorted as she tried to smile while a fly crawled across her eyeball.
Can you visit the Pinnacles in summer?
We soon retreated to the car, each of us brining a couple of dozen flies with us as souvenirs. Grumpy brother aside, Caitlin's efforts to explore the landscape were admirable. We both felt a sense of accomplishment at having walked around the Pinnacles in less than ideal conditions.
When we reminisce with her about the Pinnacles, there is never a mention of the heat or flies. She remembers the fingers of rock and the blue and yellow of the landscape. So don't avoid the Pinnacles in summer. Take the scenic detour, grab a bottle of water and throw a fly net over your hat. These rocks sticking out of the ground are a memory that will last a lifetime.
Read More : More Great Things to do nearby in Jurien Bay
The Pinnacles Tours + Experiences
Pinnacles 4wd Adventure Day Tour from Perth – Visit Caversham Wildlife Park & fresh seafood lunch in Cervantes. Take a guided walk through the eerie, lunar-like landscape of Pinnacles Desert, and get your heart racing as you sandboard massive dunes of Lancelin
Pinnacle Desert Sunset & Night Stargazing Tour from Perth – Watch as the sun sets over the Pinnacle Dessert revealing bright stars blanketing the night sky during this full-day guided tour that includes dinner. Visit Yanchep National Park where you'll see kangaroos and koalas on route
Like it? Pin it for Later…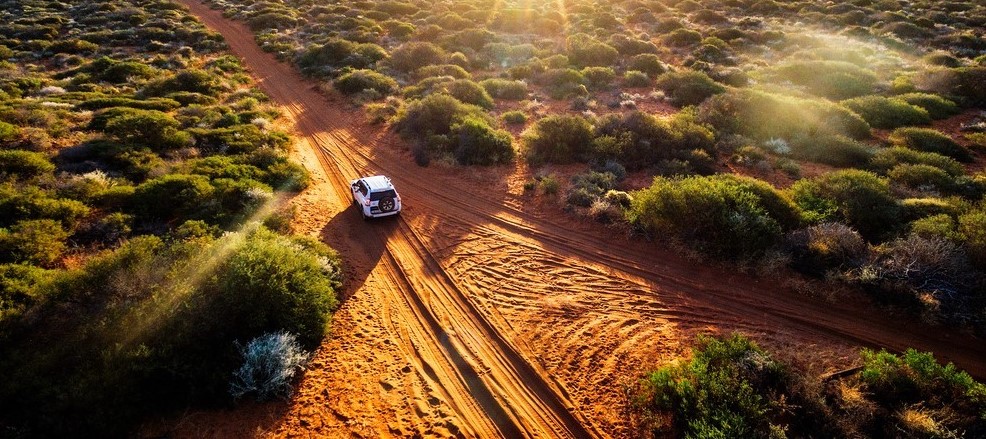 500 THINGS TO DO
Join our mailing list and receive our Free Top 500 things to do in Australia. If you love the Australian Outdoors download this list and keep it handy when you are planning a weekend away or a road trip around Australia.
Recent Posts