We have had an amazing year of travels at Curious Campers Australia! Our love of wildlife and outdoor experiences has seen us do everything from swim with giant Australian cuttlefish to meeting wombats on Tasmania's Maria Island. We even discovered the coolest retro ice cream bar in country Victoria.
We have had a great time sharing our adventures with you. Below, we have listed our 10 favourite experiences of this year. Check them out. We hope they inspire you in your travels for 2020 or perhaps bring back some great memories of your own.
We have also launched our brand new Facebook group – Australian Wildlife & Outdoor Experiences, so follow along and share your adventures with us.
1. 10 amazing things to see driving the nullarbor – south australia
Boring? Whales, blowholes and and a really big golf course… The Nullarbor drive might be long but it's far from boring. The Nullarbor Plain is an extraordinary landscape and there is plenty to see and do as you make the crossing. For the full story & photos: Nullarbor Roadtrip
2. LOCKINGTON – A LITTLE TOWN BIG ON ICECREAM – victoria
This hidden treasure was one of the highlights of our trip to Echuca. Read about our visit to Ciurleo's ice cream and waffle house. The little town of Lockington is the last place you would expect to find a retro ice cream parlour. For the full story, photos and video: Lockington
3. whyalla dolphins – south australia
There are places to have great dolphin experiences all over Australia. But is Whyalla Australia's best kept dolphin encounter experience? See how you can get up close to the dolphins that that follow the fishing boats into the Whyalla marina. For the full story, photos & video: Whyalla Dolphins
4. back it up – life on the road
It's been a long drive. You're tired and all you want to do is get set up and relax. But before that can happen you have to back onto your site. For some, this is easy. For others, your experience might be more like our well-worn routine… For the full story & photos: Back it Up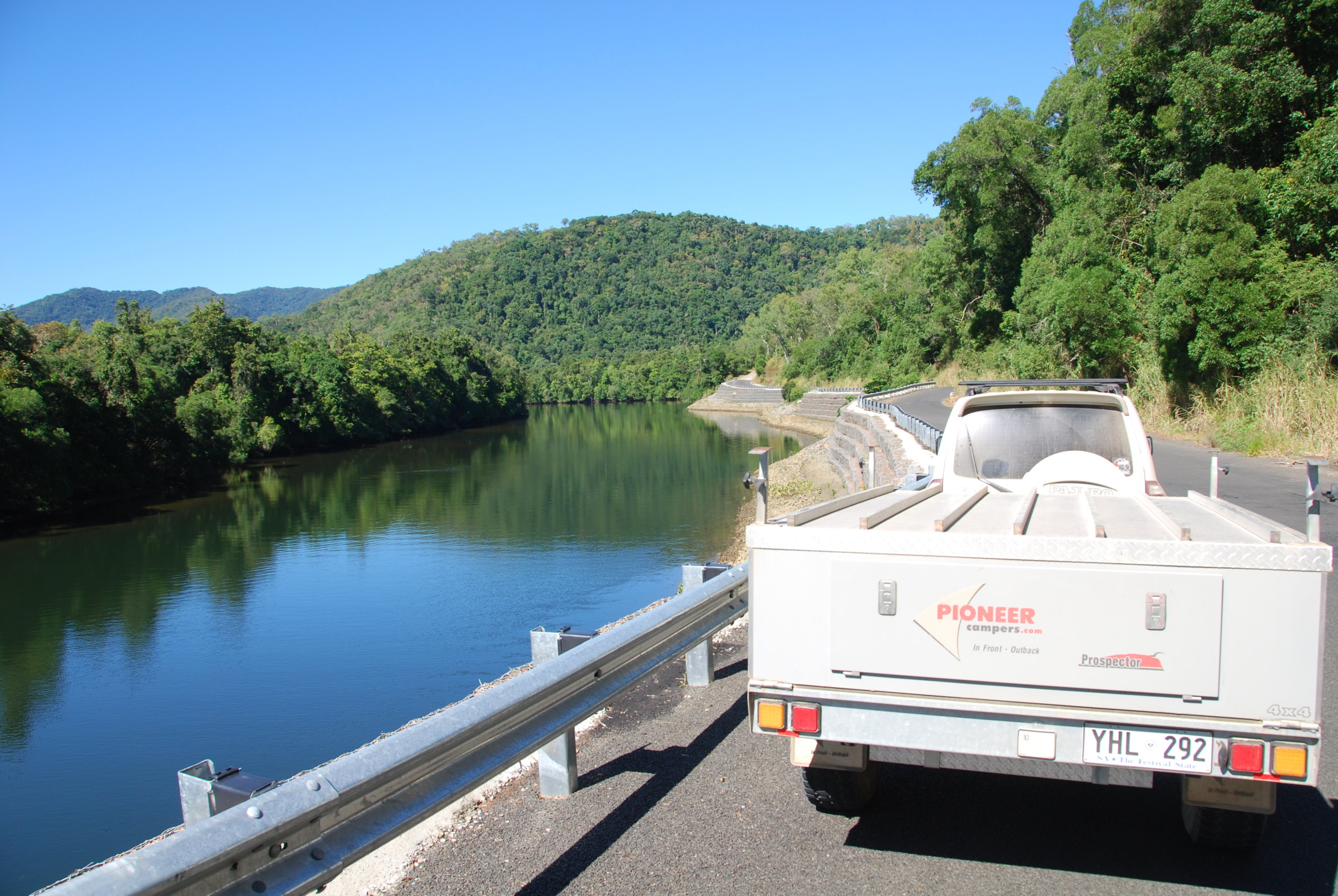 5. swim with giant cuttlefish – south australia
They aren't cute, they're not cuddly but the Australian Giant cuttlefish congregation in Whyalla is still a sight to behold. Read about one of our favourite adventures of the year when we snorkelled with the cuttlefish at Point Lowly near Whyalla. For the full story, photos & video: Swim with Cuttlefish
6. Top 6 drives from streaky bay – south australia
The Eyre Peninsula on the west coast of South Australia is spectacular. There's an enormous amount to see and do. Streaky Bay is a great place to begin exploring the region. Here we list a few sights you can check out from your Streaky Bay base. For the full story & video: Streaky Bay
7. Snorkeling Ewens Ponds 
Ewens Ponds is one of the best snokels we have done . The water was freezing, but it wasn't enough to spoil the experience of seeing this amazing underwater world. It's the clearest water you will ever swim in!. For the full story & video: Ewens Ponds Snorkeling Adventure
8. a day trip to maria island – tasmania
Wildlife everywhere, amazing coastline, convict history and stunning views. Located between Freycinet Bay and the Tasman Peninsula, it's easy to drive past Maria Island. Read about our visit to Maria Island and see why it should be on you to do list for 2020. For the full story, photos & the cutest video: Maria Island
9. karijini – camping in nature's playground – western australia
There is a reason Karijini always pops up on your Facebook feed and in the lists of must see Australian destinations. It is stunning. Ten years on, our kids still bring it up in conversation. Read why Karijini rates is an experience you will never forget. For the full story & photos: Karijini National Park
10. MOUNT FIELD WATERFALLS & WALKS – TASMANIA
Mount Field offers wilderness, waterfalls and spectacular walks all just one hour from Hobart. We visited here on Day 1 of our august trip to Hobart and it was the perfect way to get us in a Tassie frame of mind. Read how to get your Tasmanian adventure off to the perfect start. For the full story, photos & video: Mount Field National Park