If you're looking for some unique accommodation in Central Australia, try Ooraminna Station Homestead. The 600 acre property is only 30 minutes from Alice Springs. The station features four themed cabins that sleep up to six people and luxurious glamping tents.
The setting is typical of central Australia. It has a rugged desert beauty, with rocky escarpments and views of the Ooraminna Hills. Toward the bottom of the property, a few minutes on foot from the cabins, is a tranquil waterhole. The station is a lovely place to walk around and is spectacular at first and last light.
Disclosure: Please Note That Some Links In This Post May Be Affiliate Links, And At No Additional Cost To You, We Earn A Small Commission If You Make A Purchase. Commissions Go Toward Maintaining The Curious Campers Website.
Getting to Ooraminna Station Homestead
Ooraminna Station Homestead might only be half an hour from Alice Springs but that's all the time you need to feel like you're in a desert wilderness.
Ooraminna is south of Alice Springs. Go through The Gap towards the airport and follow Maryvale Road. From there, Ooraminna is well sign posted. The road is only sealed part of the way. The last third of the drive is on a dirt road.
In normal conditions a 2WD will get you there, just take your time. If there has been rain it would be a good idea to call the homestead to check the condition of the unsealed section.
Cabin Accommodation
We had spent a couple of weeks around Uluru and the West MacDonnell Ranges. Alice Springs was our last stop and we couldn't resist treating ourselves to a couple of nights of rustic charm.
There are four cabins to choose from and they aren't your usual caravan park transportable! You can select from the Stone, Log, Timber and Tin cabins. The cabins are well spaced, so you have plenty of privacy. They each have their own bathrooms that combine modern style with an outback flavour.
The way things worked out, we ended up staying in two different cabins – the Stone and Tin. We were happy to get to have a look in two. Each of the cabins has their own character from four post beds, fireplaces and themed décor.
Tin and Stone Cabins
Our favourite feature of the cabins were the verandas. We were ready to relax for a couple of days so sitting in the shade looking out over the Ooraminna Hills was perfect. Each cabin has a range of seating out the front so it's not hard to find a comfy chair or lounge to settle into.
Even though the Tin Cabin had a four post bed, great views and bird life all around it, our favourite was the Stone Cabin. From the cow skin rug and old world feel of the stone to the cute little outhouse (where there are two more beds) it was fantastic.
If sleeping under the stars is more your style there is a campground. You can also hire a swag.
Wild Horse Bar and Grill
Ooraminna's centrepiece is the Homestead Restaurant – The Wild horse Bar and Grill. You could whip up a BBQ at your cabin – but why? Don't think that remote locations can't provide great food. Ooraminna prides itself on its meals and the dining experience at the Homestead is top notch.
Guests can have dinner and breakfast there. If you are heading out for the day they will even pack you a picnic lunch! The homestead sits up on a hill. The alfresco dining area is the perfect spot to enjoy a drink and watch the sun set over the desert.
If you're not staying at Ooraminna, you can still enjoy their famous hospitality. Keep an eye on their Facebook page for weekend events and live music while you relax around the pool – yes there's a pool!
Wildlife at Ooraminna Station
For such a dry, inhospitable place we were amazed by the amont of wildlife we saw in Central Australia. It was no different at Ooraminna. On your drive to and from the station, keep an eye out for perentes and other lizards on the side of the road.
At the station the birdlife is fantastic. At dawn and dusk the trees and shrubs are alive with birds darting between them and eagles and kites hovered overhead. Even if you aren't a serious bird spotter you'll enjoy seeing and hearing all the different birds around you.
Read More : Visit Alice Springs Desert Park
Ooraminna Film Set
The station has featured in films and TV shows. The set from Ted Egan's film The Drovers Boy is still on the property. There are quite a few buildings from the film there and they are fun to look around. The 2017 film Sweet Country set in the 1920s was also filmed at the station.
The station was also the location of singer Jessica Mauboy's debut TV performance. The Australian Idol judges discovered Jess's talent with the Junction Hotel from the movie set in the background!
Today the station also caters for corporate events, private parties and weddings. If you are near Alice Springs and want to spend a night or two somewhere a bit different, give Ooraminna a try.
Read More :  Visit another film set in Quorn, SA
Book your Ooraminna Station Experience
Like it? Pin it for Later…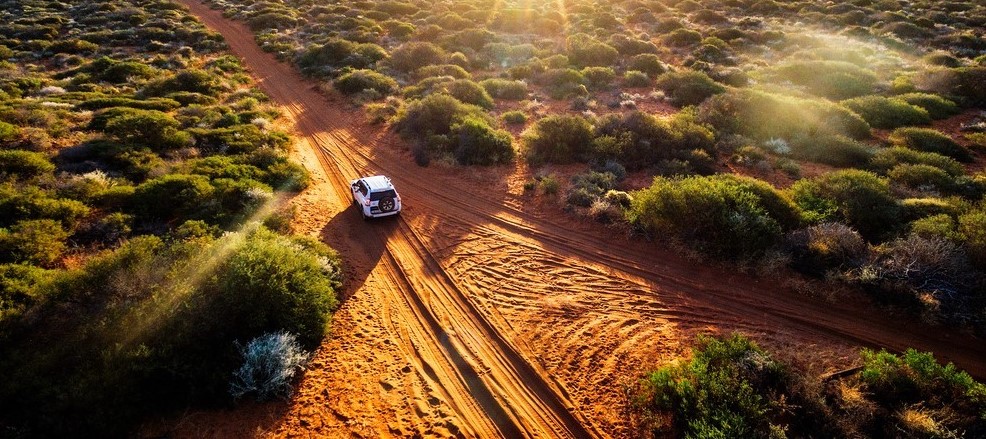 500 THINGS TO DO
Join our mailing list and receive our Free Top 500 things to do in Australia. If you love the Australian Outdoors download this list and keep it handy when you are planning a weekend away or a road trip around Australia.
Recent Posts