How far would you go for a great pie? The Old Stone Hut Bakery in Stone Hut is proof that if the pies are good enough, no detour is too far.
The township of Stone Hut is halfway between Laura and Wirrabra in South Australia. Ordinarily, you might describe Stone Hut as a 'blink and you'll miss it' town. However, the Old Stone Hut Bakery has become such an institution for anyone travelling in the southern Flinders Ranges, you can't miss the town/bakery for all the cars and campers parked outside.
Disclosure: Please Note That Some Links In This Post May Be Affiliate Links, And At No Additional Cost To You, We Earn A Small Commission If You Make A Purchase. Commissions Go Toward Maintaining The Curious Campers Website.
Stone Hut Bakery Pies
While every pie lover will have their own criteria for what makes a great pie, it is hard to go past the size, homestyle look and flavour of Stone Hut Bakery pies. They look impressive in the pie warmer. The tops and crusts lacking the uniform shape of your mass produced pies.
Here you get pie crusts with dents and irregular shapes that you can imagine come from old fashioned, well used pie trays. The only thing better than their homecooked appearance are the flavours.
The menu is presented on a no-fuss chalk board and all the options sound delicious. For me it was a toss up between the chunky steak, lamb and rosemary and the chicken satay pies. I went for the chicken and Nat had a vegetarian pasty.
The great thing is, if you can't make up your mind, you can buy what you didn't choose from the fridge and have them later. If you're not in the mood for a pie, pasty or sausage roll, there are other meal options available. These range from salt and pepper squid and egg and bacon burgers to vegetarian lasagne. There is a kid's menu too.
These days, there is much more to the Old Stone Hut Bakery than really good pies.
Stone Hut Cottages
Accommodation is also available at the bakery in the Stone Hut Cottages. The cottages are a wonderful mix of modern amenities and old world charm. They have rustic bush character on the outside but are full of modern features inside.
The cottages can accommodate up to 6 guests and start from $130 per night. The cottages have kitchenettes, en suites, private patios and their own car parks. Some packages also include a complimentary breakfast.
Besides being an excellent excuse to stay longer and eat more pies, The Stone Hut Cottages are also a great base for exploring nearby Laura, Wirrabara and Mount Remarkable National Park.
Read More :  Explore Rawnsley Park Station
Stone Hut Bird Aviary
Next to the outdoor eating area is a large walk-in bird aviary with cockatoos, galahs and parrots. Here at Curious Campers we love getting up close to a bit of wildlife. So, when we finished our pie and pasty, we went to check it out.
Nat and I are no strangers to having birds perch on us. We have come across some friendly lorikeets and cockatoos in the past. So, when we saw the big yellow sign on the door to the aviary, we kind of ignored it. 'Enter at your own risk', 'These birds may bite'. It was all stuff we had seen before and we took it as a standard wildlife warning. Well…
Cover your ears!
Nat was first in and no sooner had she cleared the safety door a galah flew up and sat on her shoulder. We both thought it was cute but then it went to work on her earring. In the blink of an eye the cheeky bird pulled it out and promptly flew to top of the cage to chew on it.
As we stood there hoping the bird wouldn't swallow it, a cocky the size of a wedge tailed eagle flew up and sat on my shoulder. It nuzzled against my cheek for a moment, then latched onto my ear. That was cute too for about half a second until I realized it wasn't letting go.
As I was getting my ear pierced by a bird, Nat was more focussed on her earring. While it wasn't a family heirloom, it was a replacement for an earring lost off the coast of Kangaroo Island while we were snorkelling in terrible conditions trying to spot a blue groper. Now it looked like our wildlife adventures were about to cost us another piece of jewellery.
The carnivorous cocky finally let go of my ear and straight away I felt the warmth of blood trickling down my earlobe. With the bird circling back, I made a dash for the exit.
The door banged behind me startling the thieving galah into dropping the earring. It fell to the ground making a rattling sound as it bounced off the side of the cage.
We were Warned…
Excited that the bird had dropped the earring, Nat also left the cage and asked me to help look for it. First, I asked if she could get me some tissues to treat my wound.
While I waited for Nat to return, I had my head tipped at a funny angle to stop blood landing on my shoes and I saw it. There was the earring sitting just outside the cage. When Nat returned, I dropped her very bent earring into her hand.
So, it was a happy ending. We got the earring back and after a few minutes of pressure, my injury started to clot.
To be clear, we're telling this story not as a criticism but because we (eventually) thought it was funny. There were plenty of signs warning us about what could happen in the aviary, we chose to ignore them. The birds are great to see. Where you choose to watch them from is up to you!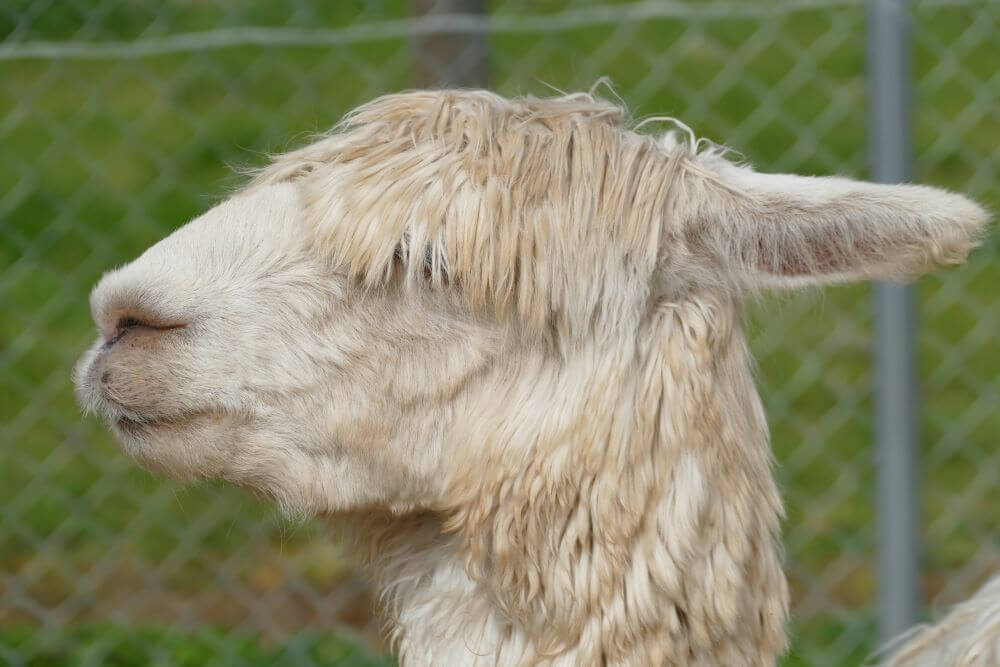 Stone Hut Petting Zoo
Stone Hut Bakery also has a petting zoo. When we saw a sign at the entrance warning that the animals might bite, kick or spit I must admit we took a deep breath.
There were no incidents this time and the petting zoo is a lovely spot for kids and kids at heart to enjoy. There is food available to buy and kids will have a great time getting up close to the animals.
Read More :  See Quorn's Silo Light Show
Stone Hut Bakery – The Perfect Rest Stop
You will love the Stone Hut Bakery. The pies, and I'm told the coffee too, is first class and it is a great place to stretch your legs or stay for a night or two. Old Stone Hut Bakery – if you are in the area, check it out!
Stone Hut Historic Walk
Take the 1.5 hour historical walk through the town of Stone Hut. 16 locations are marked with an interpretive sign with further history. Start the walk from the Stone Hut Bakery.
See the Methodist church (1879), Stone Hut Cottage (1850), General Store (1930), School House (1875), Typical Settlers Cottage of the late 1800's and many more.
Laura
If you head 5 minutes South from Stone Hut you will be able to explore Laura, the home of Golden North Icecream. In the mainstreet of Laura you will also find a statue of the famous Poet CJ Dennis who spent much of his youth in Laura when his father owned the local hotel.
Wirrabra Silo Art
While in Stone Hut make sure you drive North for 5-10 minutes to check out this amazing silo art in Wirrabara. Completed in 2018 by Artist Smug aka Sam Bates.
Mount Remarkable
Just 30 minutes from Stone Hut you will find Melrose at the base of Mt Remarkable National Park. Make sure you leave time to do the short walks into Alligator Gorge and Mambray Creek. The park is home to plenty of wildlife including kangaroos, echidnas, yellow footed rock wallabies and goannas.
If you enjoyed this story you might also like:
Free things to do in Adelaide | Brachina Gorge Wildlife & More | Visit Outback Silverton
Like it? Pin it for Later…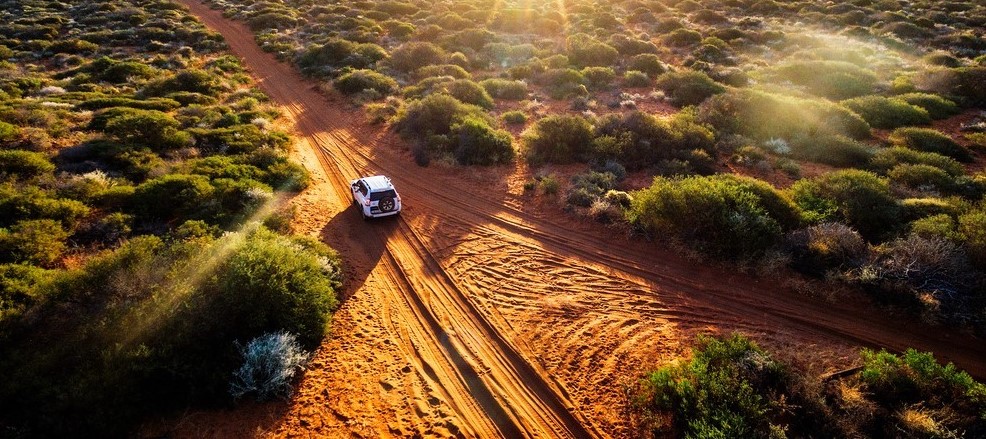 500 THINGS TO DO
Join our mailing list and receive our Free Top 500 things to do in Australia. If you love the Australian Outdoors download this list and keep it handy when you are planning a weekend away or a road trip around Australia.
Recent Posts