If you have ever dreamed of swimming with manta rays, Coral Bay in Western Australia is the place to do it. This small holiday town on the Coral Coast sits is the perfect access point for the world heritage listed Ningaloo Reef. It is an idyllic base for exploring the the Ningaloo Marine Park and interacting with the marine life that lives there.
Disclosure: Please Note That Some Links In This Post May Be Affiliate Links, And At No Additional Cost To You, We Earn A Small Commission If You Make A Purchase. Commissions Go Toward Maintaining The Curious Campers Website.
Booking a Manta Ray Tour in Coral Bay
On our first trip to Coral Bay, going on a Manta Ray tour wasn't on our list of things to do. The reef is a popular destination for whale watching and swimming with whale sharks and humpback whales. We only had eyes for the whale sharks but as can happen on holidays, things didn't go to plan.
We travelled to Coral Bay in April only to find that whale shark sightings were still a bit hit and miss. With a family of four, we decided the cost of the full day tour for the possibility of a sighting was too great. Instead, we opted for a manta ray tour from Coral Bay instead.
(It took a few years, but we finally made it back to Ningaloo and got to swim with whale sharks. It was worth the wait; read about what to expect on a whale shark tour here.)
The Coral Bay Manta Rays
There are several Manta Ray tour operators in Coral Bay. We went with the team from Coral Bay Eco Safaris based outside the Peoples Park Caravan Park. Even though swimming with whale sharks makes it onto a lot of bucket lists, manta ray tours are as amazing and, in some ways, even better.
Coral Bay is home to a resident population of manta rays. They are easier to get to than whale sharks, so manta ray tours tend to be half day adventures making them more affordable than a whale shark swim. This makes manta ray swims a great option for a family wildlife adventure. Our kids were 7 and 9 and had a great time.
And if you want big, manta rays won't disappoint. They can be more than 4 metres across which is twice the arm span of the average adult person. When you measure that out, it's huge! The way they glide through water, their size and their acrobatics as they feed make them an incredible sight when you see them in the wild.
Swim with Manta Rays in Coral Bay – Get up close to manta rays, sea turtles, and more on a 5- to 6-hour snorkel tour around Ningaloo Reef. Visit the sea turtle sanctuary where you can observe turtles feeding and surfacing for air. With the helps of a spotter plane snorkel with Manta Rays. + Lunch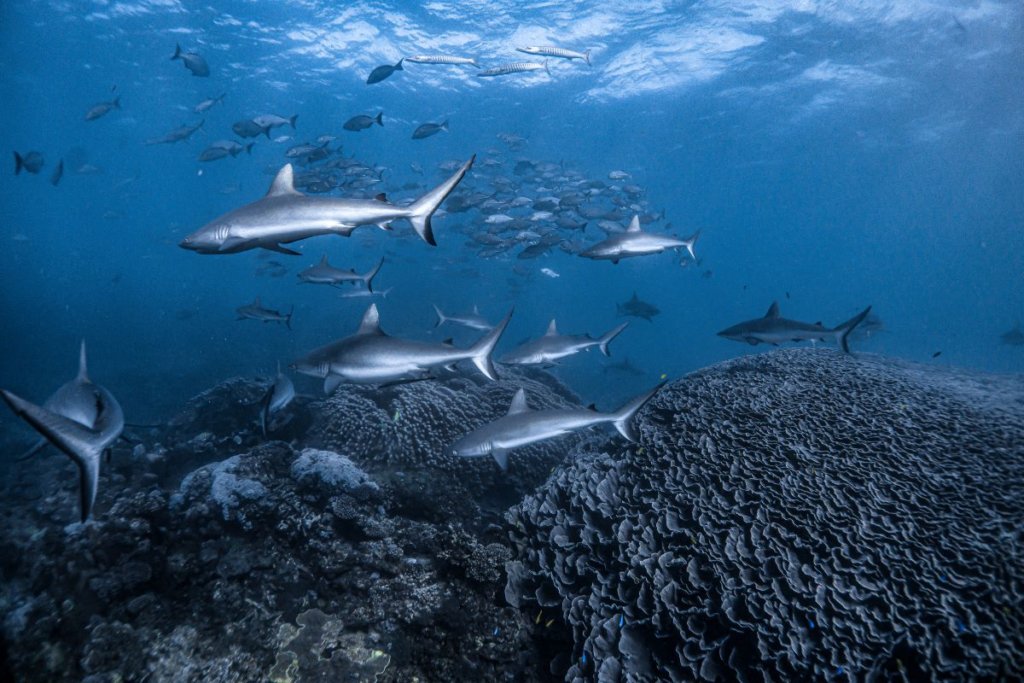 It is more than just a Manta Ray Tour
The fun thing the manta ray tour and the great thing about Ningaloo Reef is that there is so much marine life to see. Regardless of which Coral Bay manta ray tour you go on, you'll likely also get the chance to snorkel on the reef. For our tour, this meant getting to snorkel over a coral bommie used by reef sharks as cleaning station.
Reef sharks are generally considered not to be dangerous, even so it took a few minutes to convince the kids. Without really knowing, we promised there wouldn't be that many and they would only be small. Well, it turned out there were lots of them, and our idea of small and their idea of small were kind of different. That little surprise aside, it was a great sight, the sharks completely ignored us and it was a good warmup for our next swim.
What to expect on a Manta Ray Tour
What will you see when you go for a swim with manta rays? As any wildlife tour operator will tell you, how many of something you see and what they do is in the hands of the wildlife watching gods. Manta rays are no different, the tour guides are great at finding them but of course every encounter is different. That said, this was what we saw…
Our first manta ray for the morning was soon located and the signal came to get in. There's no hanging about, our group and a couple of guides hustled into the water. It was a bit of a crash and bash to start with, there were flippers and arms crashing everywhere. Once the group spread out a bit, it was a surprise to see how much cloudier the water was than our earlier snorkel with the sharks.
Usually, snorkelling and poor visibility don't mix. But, when the clouds are clouds of plankton and you're chasing manta rays, the conditions are ideal. After a short, frenzied swim we were over the manta ray. Unfortunately, it wasn't in the mood to entertain a couple of dozen excited tourists and it soon disappeared into the milky water. We made our way back to the boat.
Swimming with Manta Rays – try again!
It wasn't an ideal first manta ray experience, but we didn't have long to think about it. We arrived at a new spot, bundled into the water and followed our guide. Suddenly, from nowhere, appeared the shape we were waiting for. Below us a manta ray was performing loop de loops as it fed on the plankton-rich water.
As one, our group stopped swimming and lay motionless on top of the water while the manta ray barrel-rolled metres below us. A few minutes later, two more mantas joined in, one must have been four metres across. It was breathtaking. They rolled and rolled in perfect acrobatic formation. You could see their enormous sieve-like mouths filling with the food-rich water.
For their size and speed, I expected there to be more noise. But the only sound was water lapping against your face, the hypnotic circling of the manta rays your sole focus. It was one of nature's great shows. When they had finished feeding, they swam off in single file. Back at the boat, none of us could get our snorkels out of our mouths fast enough. We all wanted to try and put into words the incredible sight seen. Watching something so big and so graceful up close was an amazing experience.
Manta Ray Facts
A giant Manta Ray can span 7 meters
Manta Rays live for an average of 50 years
A group of Manta Rays are called a squadron
They eat a large quantity of zooplankton
They swim to depths of over 500m
Manta rays can swim up to 24 km p/h
Turtle Sanctuary cruise
It had already been a big day – snorkelling over a school of reef sharks, hovering over manta rays as they fed. Just when you think the day can't get any better, you finish with a cruise through a turtle sanctuary. If dolphins win the prize for the most loved marine creature, sea turtles must come in a close second.
There were plenty to see as they bobbed to the surface for a breath or swam past the boat. The crystal clear water in the sanctuary made them easy to spot. We saw a sea snake slither past too and some in the group claim to have seen a dugong, but we missed that one. It was the perfect end to the day. If you go to Coral Bay, make sure you have a manta ray eco-safari at the top of your list of things to do. It is a great way to explore Ningaloo Reef.
Read More: Where to Swim with Turtles in Australia
Coral Bay Day Tours

Like it? Pin it for Later…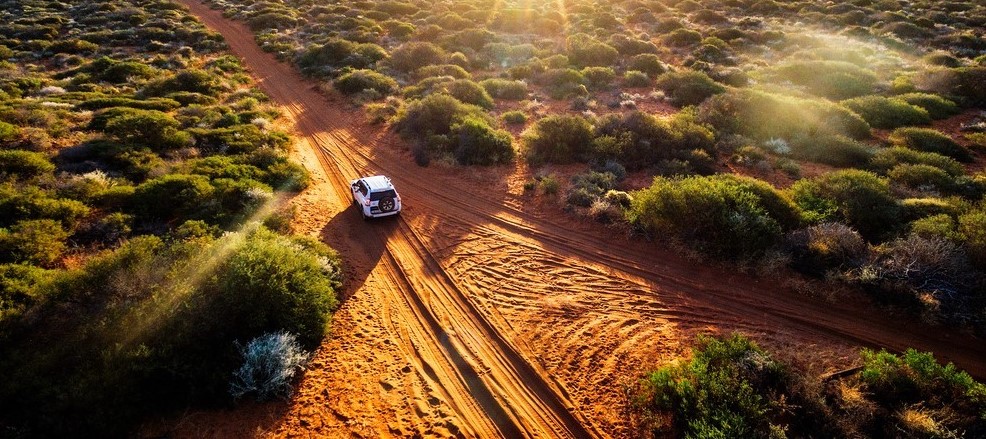 500 THINGS TO DO
Join our mailing list and receive our Free Top 500 things to do in Australia. If you love the Australian Outdoors download this list and keep it handy when you are planning a weekend away or a road trip around Australia.
Recent Posts