Whenever we travel somewhere, we like doing tours and experiences. They are a great way to learn more about an area, see more than you might on your own and, best of all, they are a lot of fun.
Christmas is approaching so if you're still struggling with present ideas for hard to shop for friends or family, why not give them an experience they will never forget? This year more than ever, what could be better than giving someone the chance to get outside and try something new?
Disclosure: This post was sponsored by Adrenaline where you can find great Australian travel experiences.
We have enjoyed a number of experiences and all opinions are our own.
Monarto Safari Park Giraffe Encounter 
Give someone the gift of adventure
Adrenaline is your one-stop shop when it comes to adventure with over 2,500 experiences across Australia. The best thing is, it doesn't matter how much adrenaline you're looking for, there's an experience for everyone.
We have done a bunch of Adrenaline adventures in different parts of Australia and we always have a great experience. These are just a few of our favourites and we think they would make fantastic gifts. In fact, two of them were gifts from our own kids so we can say, from experience, what great presents they make. For even more great adventures, you can check out Adrenaline's Christmas gift ideas.
Adelaide Oval Roof Climb
This was a gift from our son. Anyone who's a sports fan, history buff or just likes great views will enjoy this. Adelaide Oval is one of the most beautiful arenas in the world. The climb takes you onto the roof of two of the oval's stands for amazing views of the ground and city.
We went on a sunset tour and the view of the dusk sky from the Western Stand didn't disappoint. There are daytime and night options too. While it is called a climb, it is more of a walk with only a few ladders to negotiate. Anyone of average fitness and mobility can enjoy this unique city experience. 
Hovercraft on Roebuck Bay
Broome Hovercraft Tour
When you think Broome, you think Cable Beach and Staircase to the Moon, but dinosaur footprints? This adventure sees you speeding across Roebuck Bay to Gantheaume Point. As if the turquoise water and rust-red cliffs aren't enough, you also see the giant footprints left by half a dozen different dinosaur species.
And then there is the hovercraft. They're a quirky form of transport you don't see around much so getting to ride in one is great fun. There are few, if any other places in Australia, you can do it. We finished our tour with wine and nibbles on the mudflats watching the sun go down. It makes for a perfect gift and is a must do for anyone heading to the Kimberley.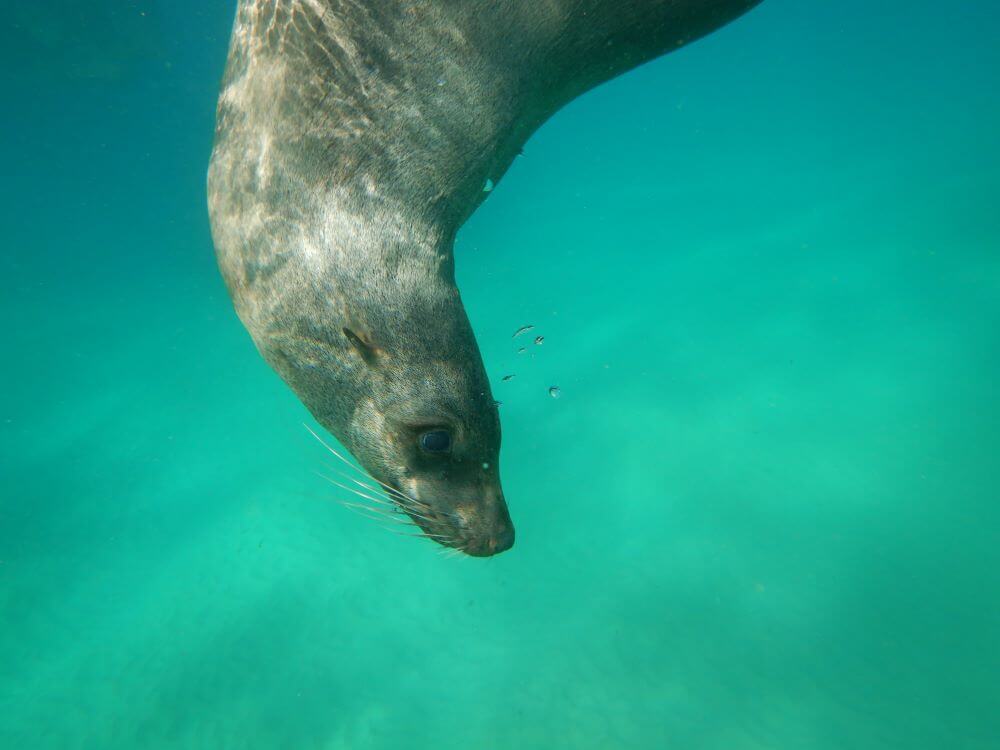 Swimming with Dolphins & Seals
We love getting up close to nature so we couldn't pass up the chance to go swimming with dolphins and seals. The resident seals in Port Philip Bay aren't afraid to come and say hello and you can expect to come face to face mask with them not long after sliding into the water. We've had a lot of wildlife encounters and this was one of the most exciting ever.
There's also the chance to swim with dolphins.  Swimming with wild dolphins is one of life's great experiences. Getting up close to them and swimming alongside them connects you with nature in a special way.
This tour was an example of how doing an experience can add value to visiting somewhere. The guides for our trip were fantastic and gave us a great insight into the marine life in the bay. The exhilaration of swimming with the seals and dolphins is something we'll never forget.
Tasman Island Wilderness Cruise
Tasmania Wildlife Cruises
We have previously done the Tasman Island and Bruny Island cruises off the east coast of Tasmania and seeing this spectacular part of the coast from land based lookouts is one thing but seeing it from the water takes the scenery to another level. You're in an open, fast, rubber duck style boat so the ride between stops is a blast.
You get right to the base of 300 metre tall cliffs, blowholes and waterfalls, and the boat takes you into caves and weaves between arches and pillars. You'll also get the chance to see some wildlife. Depending on the time of year you can spot seals, dolphins and whales, blue fin tuna and sea birds. We would do this experience everyday if we could. You never know what you'll see, and the coastline is incredible.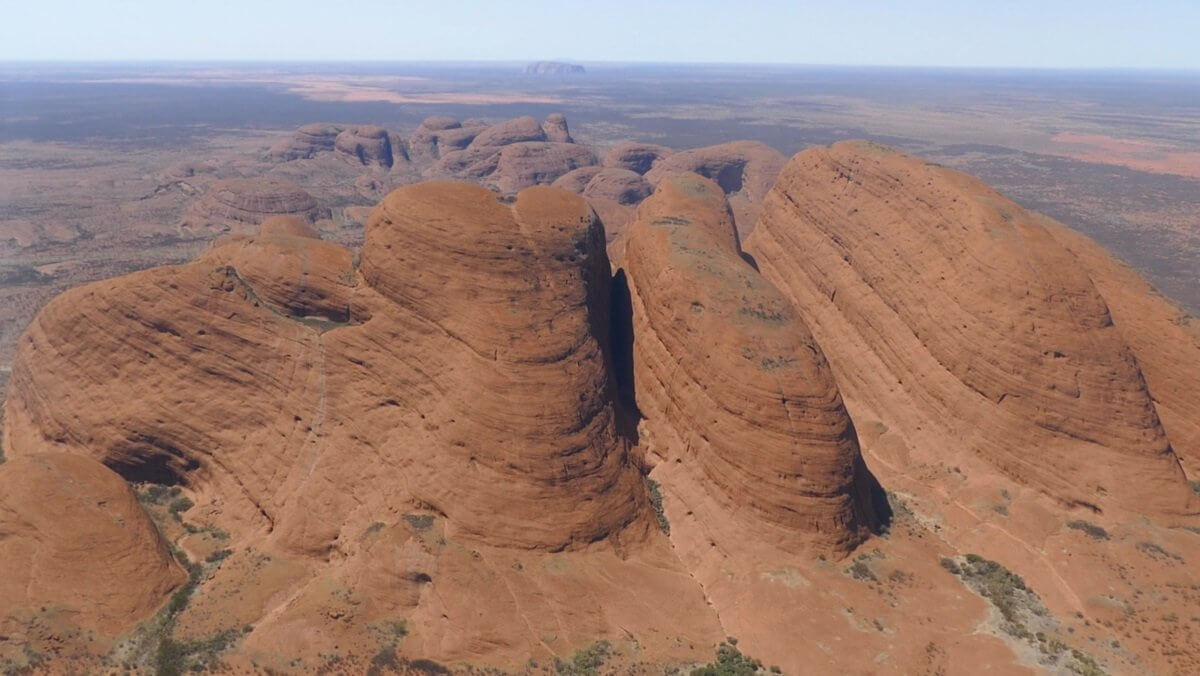 Uluru & Kata Tjuta Scenic Flights
Scenic Flights
This one was also a gift, this time from our daughter. Sometimes the best way to take in Australia's big landscapes is with a bird's eye view. Landmarks don't get much bigger than Uluru so on our recent trip to Central Australia we took to the air.
Our scenic flight took in Uluru and Kata Tjuta – the Olgas. You can tell from the ground that they're big but the perspective from the air makes you appreciate it even more. There are sunset flights available which would be sensational. You can get up in a helicopter too, which would be a great way to see this special part of Australia. 
Otway Fly Ziplining
The temperate rainforest in the Otway Ranges is beautiful. For a unique and exhilarating view of the forest, try the zipline – known as the Otway Fly. We'll confess to having a few nerves as we suited up for this adventure, but the guides are super helpful and reassuring. By the time you get to the first tree you're good to go.
As you zip from tree to tree you get wonderful views of the forest and getting your view from part way up an enormous tree makes the experience even more amazing. The platforms – or clouds- you stand on between zips give you a moment to really stop and admire the view. The braver you get the more you relax and see as you fly along.
If you haven't tried ziplining before you won't get a more scenic location than the Otway's to give it a go. When you're done, you can take it all in again at a more relaxed pace on the Treetop Walk.
Easy to buy, great fun to use!
Giving an experience couldn't be easier. On Adrenaline's website you can look for experiences suitable for children or search by categories like water sports, driving experiences or land adventures. You can search by price and location too.
If you're not sure what to get, go for a voucher. Adrenaline Gift Vouchers have a generous 5 year expiry date which gives the owner a lot of flexibility. You can either have the voucher delivered by post or, if you're a last-minute shopper, delivered instantly via email.
Keep an eye out for special deals too on the Today's Deal page. You might be able to get even more adventure excitement for your money! Best of all, you'll be giving someone not just a gift, but the experience of a lifetime! 
Like it? Pin it for Later…
500 Things to do
Join our mailing list and receive our Free Top 500 things to do in Australia. If you love Australian Outdoor Experiences download this list and keep it handy when you are planning a weekend away or a road trip around Australia.