At over 250 metres deep, Leven Canyon with its near vertical walls and the tumbling Leven River at its base is a spectacular sight. To see this breathtaking landscape, you might expect to have earn it through a tough walk – but that's not the case. A 1.2km circuit hike is all you need to do to take in one of the best views in Tasmania.
It is hard to imagine that Tasmania's deepest limestone canyon can be a hidden gem, but when friends and family ask about your trip to Tasmania, mention Leven Canyon and you'll likely be met with a blank expression. So, if you are in Northern Tasmania, this is a great activity if you want to see something that not every traveller has on their itinerary.
Disclosure: Please Note That Some Links In This Post May Be Affiliate Links, And At No Additional Cost To You, We Earn A Small Commission If You Make A Purchase. Commissions Are Appreciated And Go Toward Maintaining The Curious Campers Website.
Getting the Name Right
Like a few other places in Tasmania, you'll soon reveal yourself as a tourist if you say the name of Leven Canyon wrong. However, having practised Launceston (pronounced Lon-ces-tin not Lawn-ces-tin) and Maria Island (pronounced Ma-rye-ah as in Carey) we proceeded to trip over Leven. It is said as Lee-vn as in Steven.
The canyon and river are both named after a Scottish town which has its own Leven River and a Loch – Loch Leven. Leven is no-one's surname; it is an ancient Scottish word that means flood. Now you're set for both your next quiz night and blending in as a local!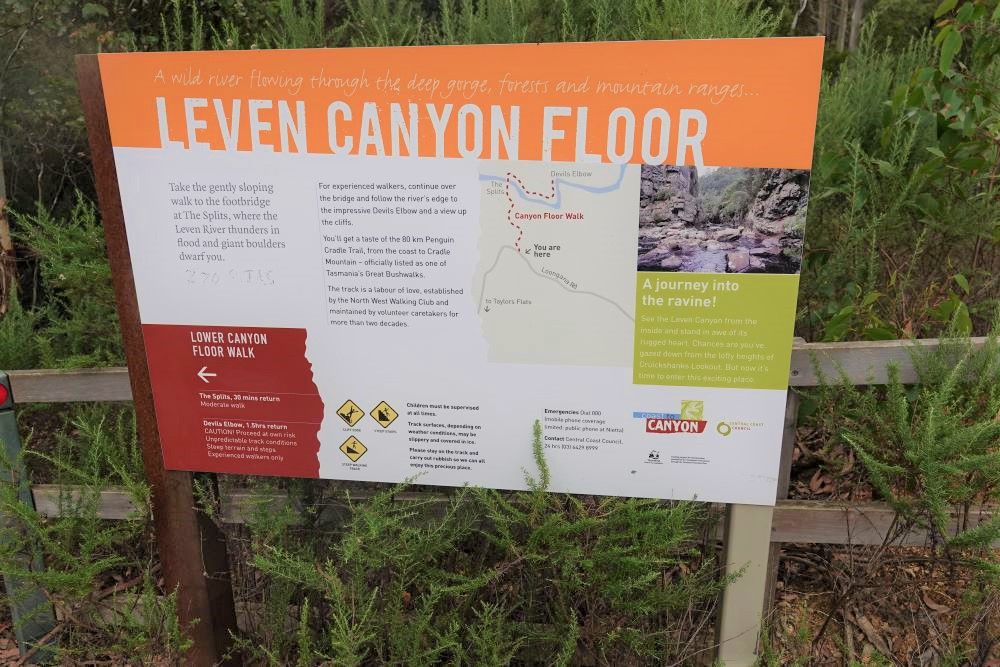 Getting to Leven Canyon
Leven Canyon is near the north coast of Tasmania. It is 50 minutes from Devonport and 43 minutes from Ulverstone. From Launceston it is longer drive as you need to get around Lake Barrington and Mount Roland, so allow nearly 2 hours to get there. Coming from Cradle Mountain, it is a 1 hour 20 minute drive with the imposing Black Bluff getting in the way of a more direct route.
We made our way there from Loongana, a small village only minutes from Leven Canyon. We stayed in a cabin at Mountain Valley Wilderness holidays which is both a brilliant place to stay for wildlife watchers and a good base for exploring the region.
Leven Canyon Day Tours
Leven Canyon Day Trip Drive through natural Tasmanian forests on the road to Leven Canyon before taking a short walk to the look out over the magnificent natural canyon hundreds of meters below. Includes Wings Wildlife Park or Gunns Plains Caves
Leven River Cruise – 3.5 hours cruise with Picnic Lunch. Spot sea eagles, azure kingfishers, and platypuses
How to see Leven Canyon
There are different ways to experience Leven Canyon and the Leven River. There is one well established short walk to the top of the canyon, a less known walk to the bottom of the canyon, the Penguin Cradle Trail for serious walkers and even a river Cruise.
Leven Canyon Lookout
This is by far the easiest way to see Leven Canyon and it is also one of Tasmania's 60 Great Short Walks. From Loongana Road, it is just a short drive to the carpark at the Leven Canyon Picnic Area. This is a lovely spot with a big carpark, BBQ and picnic facilities and toilets. It is also the starting point for the Leven Canyon Lookout Walk, it is clearly sign posted from the picnic area.
The Leven Canyon Lookout Walk is a Level 3, 1.2km circuit trail to Cruickshanks and Edge Lookout. The first part of the walk to Cruickshanks Lookout is lovely and easy. You walk past giant tree ferns, sassafras trees and colourful lichens. The views at the lookout, 275 metres above the Leven River are jaw dropping. From here, you have a decision to make.
If you continue to Edge Lookout, you will have to negotiate no less than 697 steps. They go down (so long as you have gone to Cruickshanks Lookout first) but if you have dodgy knees, you might just want to go back to the picnic ground the way you came. The steps seem to go on forever, there are seats along the way that say how many you have done and got to go but if you can handle the steps, the view from Edge Lookout is worth it.
The Edge Lookout is like a gang plank hanging out over the canyon. You can look up and see Cruickshanks Lookout and down for more great canyon views. From here, re-join the circuit for a gentle uphill walk back to the picnic area.
Leven Canyon Day Tours
Leven Canyon Day Trip Drive through natural Tasmanian forests on the road to Leven Canyon before taking a short walk to the look out over the magnificent natural canyon hundreds of meters below. Includes Wings Wildlife Park or Gunns Plains Caves
Leven Canyon Floor Walk
If you follow Loongana Road for another kilometre or two beyond the turn off to the Leven Canyon Lookout car park, on the right you will see a small turn out and a sign for the Leven Canyon Floor Walk. Unlike the lovely grounds at the Lookout Picnic Area, here you could blink and miss the parking bay on the main road that fits about 6 cars.
This is a 1.5-3km return walk. How hard it is will depend on how far you go. The easier, shorter option is to The Splits – a bridge that spans the Leven River and has great views of the canyon walls towering above you. The path follows a well-formed dirt track that includes around 300 steps to the bridge. Especially on the top half of the walk, keep an eye out for birds, wallabies and kangaroos.
Once you get to the Splits you can continue to Devils Elbow, a sharp bend in the river where you feel surrounded by the tall limestone canyon walls. It is this part of the walk that is more challenging. Once you cross the bridge and turn right you will find yourself on the Penguin-Cradle Trail, an 80km hike between Penguin on the north coast and Cradle Mountain.
This is a tougher section to walk. The trail is steep, uneven, slippery and at times requires you to hang onto a rope as you scramble along the canyon wall. If you can handle the walk the scenery and plant life is fantastic. There is a flat, open area at Devils Elbow where you can relax and enjoy the view before the walk back. Once you get back to the Splits, it is a steady uphill walk back to the carpark.
Read More: Short Walks to Explore Cradle Mountain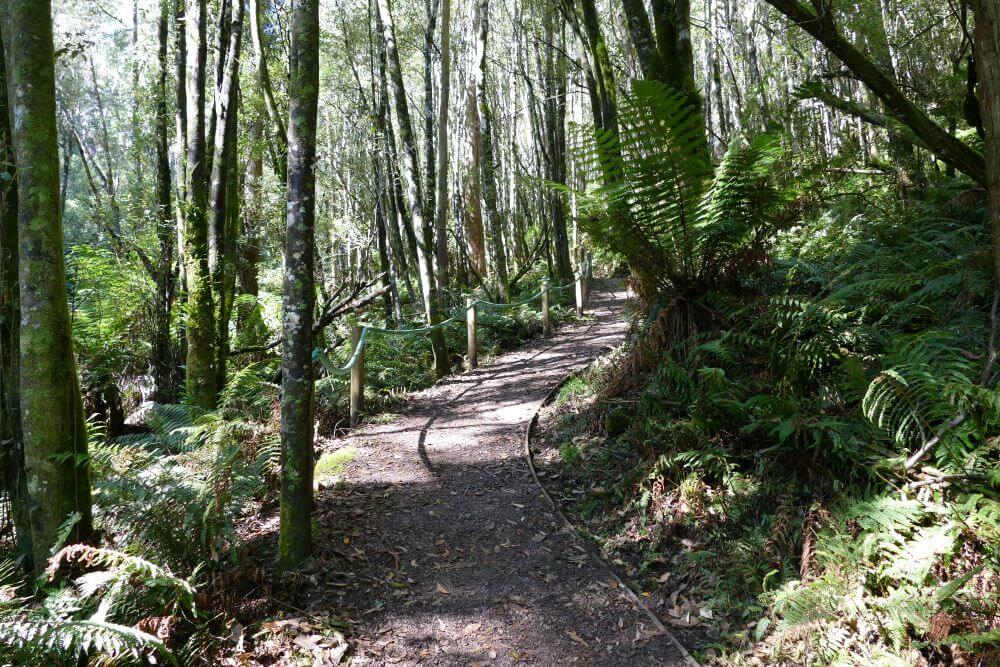 The Penguin Cradle Trail
This option isn't for everyone, but if you want to really experience the personality and beauty of Leven Canyon and the Leven River, this is the way to do it. The Penguin Cradle Trail is one of Tasmania's best multi day treks. Starting in Penguin, you'll hike through the Dial Range before getting to the Leven Canyon section. From there it is on to Black Bluff and Cradle Mountain.
While short stretches of the track, like the section between The Splits and Devils Elbow, are options for day walkers, you will want to be well prepared for the full hike. Check out the North West Walking Club website for details.
Our Wildlife Cameras
Leven River Cruise Ulverstone
If you have seen the rugged upper reaches of Leven Canon and the Leven River, this is a nice way to see a tamer side to the Leven River. From the tumbling water and steep canyon walls around Loongana, the Leven River takes on a calmer personality near its mouth at Ulverstone.
Cruises range from 1 to 4 hours in length and cater to a range of interests. Do a Twilight Cruise, catered Food, River and Forest Cruise, Bird Photography and Nature Cruise or BYO picnic and cruise the river and stop at a lovely landing for lunch. With a wide range of options and only small numbers on each tour, they are a great way complete your Leven Canyon and River experience.
Leven River Cruise – 3.5 hours cruise with Picnic Lunch. Spot sea eagles, azure kingfishers, and platypuses
Read More: Find the Best Places to Spot Wildlife in Tasmania
Things to do near Leven Canyon
Preston Falls – 21 minutes from Leven Canyon– Best after rain, this is still a nice short 10 minute return walk from the carpark.
Waratah – 22 minutes from Leven Canyon – This quiet, old mining town is worth a visit, if for no other reason, than to see the waterfall in the middle of town. There is also a heritage walk exploring the town's mining history. If you feel like an easy day, this is just the spot for a walk and pub lunch.
Gunns Plains Caves – 32 minutes from Leven Canyon – several tours a day run into these spectacular caves that have beautiful formations and glow worms. There are 50 plus steps to negotiate into and out of the cave.
Leven Canyon Accommodation
Nestled in the shadow of Black Bluff, Mountain Valley Wilderness Holidays is a fantastic place to stay if you want to stay in Loongana and explore the region. The cabins are cosy, there is plenty of wood for the open fires and there is wildlife everywhere. We spotted, quolls, Tassie Devils, pademelons, platypus and glow worms. It is the perfect place to stay and enjoy Tasmania's wilderness.
If you enjoyed this story you might also like:
Discover Devonport | Discover Bicheno | Strahan Cruises
Like it? Pin it for Later…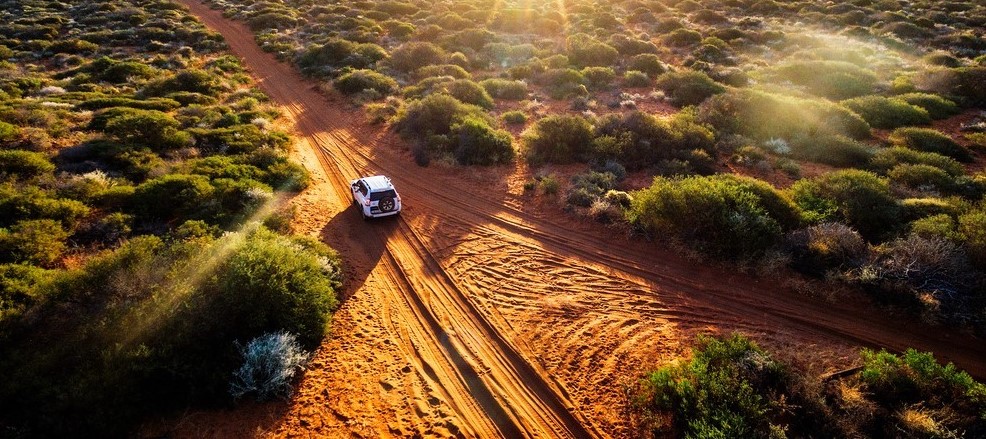 500 THINGS TO DO
Join our mailing list and receive our Free Top 500 things to do in Australia. If you love the Australian Outdoors download this list and keep it handy when you are planning a weekend away or a road trip around Australia.
Recent Posts