Nat and I love wildlife spotting. We commit to early mornings and extended periods of quiet observation hoping to see a platypus or a little penguin. We've also been on our fair share of ecotours. While we understand you can't make the wildlife appear, it often feels like nature is toying with us – but that's nature spotting. Harder to accept is that we feel like we are the only ones missing out.
Do you find this? You're shattered, you've struck out on your whale shark cruise. Then, when you return to camp, everyone you speak to saw three of them and swam with them for hours. And they'll happily tell you about it for as long as you'll listen. It's not a great feeling.
Disclosure: Please Note That Some Links In This Post May Be Affiliate Links, And At No Additional Cost To You, We Earn A Small Commission If You Make A Purchase. Commissions Go Toward Maintaining The Curious Campers Website.
Risk Vs Reward
When we arrived in Exmouth it was early in the whale shark season. Sightings were being described as 'inconsistent' so we opted not to risk our money. Of course, everyone we spoke to who went on a tour saw them. We thought some of them had to be lying; after all, who would admit to blowing nearly $1000? Or maybe that's just how we dealt with our nature spotting envy.
One night we had dinner at an Exmouth Game Fishing Club event, feasting on the best burgers we'd ever eaten. We were joined at our table by a guy called Tom. He had just returned from a successful whale shark cruise and was bursting with excitement. As he told us about his trip, little pieces of hamburger shot from his mouth as he described the trip with uncontrollable enthusiasm.
'It was beautiful! The sky was so blue and the colour of the water…'. I smiled, nodded and swayed to one side to avoid the spec of meat launched in my direction. Finally, he got to the part when he was in the water with the whale shark.
'It was awesome! We swam with it for three, maybe four minutes – it was incredible!'.
Three or four minutes? Nat flicked a small piece of lettuce off her arm and we exchanged a quick glance. Three or four minutes? Was it really worth it? Since we'd decided not to go out, we of course thought it wasn't. That's not to say we weren't still extremely jealous.
Dugong Cruise
While the money was one issue, we were also getting over another recent nature spotting fail. On a visit to the Sydney Aquarium we'd seen dugongs and thought they were fascinating, likeable looking animals. When we had the chance to go on a dugong cruise in Monkey Mia, we jumped at it.
To be fair, when we booked we were warned it was getting late in the dugong spotting season. Even so, the boat's skipper had reported seeing dugongs on every outing for the last couple of weeks. That was good enough for us.
Cruising around Shark Bay on a catamaran was brilliant. Dolphins swam on the bow wave and sea snakes slithered by. The sound of the boat sliding through the water filled us with a sense of freedom and the breeze provided much needed relief from the heat of the land. The experience was close to perfection. Our dugong cruise was only missing one thing – dugongs.
Now You See It…
It was soon obvious that our skipper was becoming increasingly agitated. The only thing happening more frequently than trying a new course was the mention of how late in the dugong season it was. Nat and I sensed there was increasing cause for concern. Then, moments after we were told we were returning to base, there was shouting from the bridge – we'd found one.
With equal amounts of excitement and relief we were directed to the front of the boat. With cameras poised and stares fixed at the water we saw it. A long brown shape slowly appeared near the surface – then submerged. We held our breath waiting for another appearance, but it never came.
Photographic Evidence Required
Nat was desperately trying to convince herself that she had seen her first wild dugong. She asked if I'd got a picture of it, but I couldn't confirm that I had. It would take a more forensic examination of the images than my camera's small LCD screen allowed.
Our skipper was ecstatic. He made the turn for home with renewed energy and obvious satisfaction that his run of sightings had continued. For us? Yes, technically, we probably had seen a dugong, but it was hardly the stuff of a David Attenborough special.
That evening I loaded the pictures onto the computer and, sure enough, there in the middle of one of them was a brown smudge. It was official, we had seen a dugong. It was a sighting, which at best, would be described as fleeting but when asked around camp how the cruise went we could answer honesty…
'yep it was awesome' we'd tell them. 'We saw it for three, maybe four seconds – it was incredible!'.
If you enjoyed this story you might also like:
Long Drop Experiences | The Trials of Backing | Amenities Challenges!
Like it? Pin it for Later…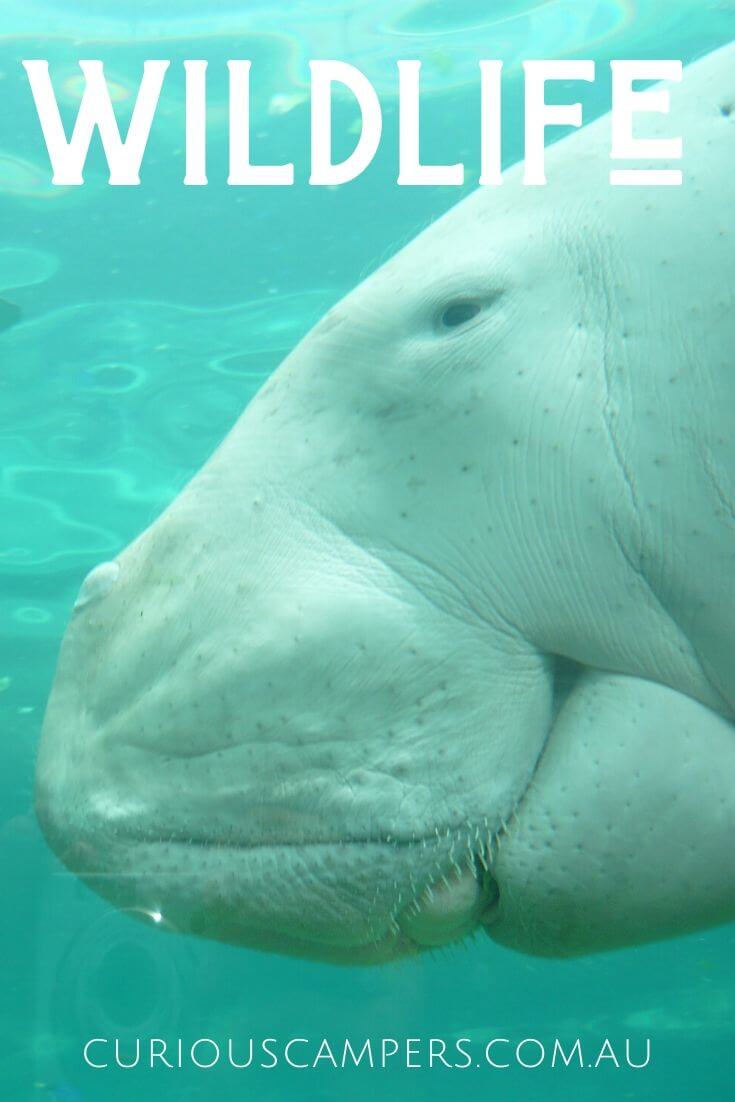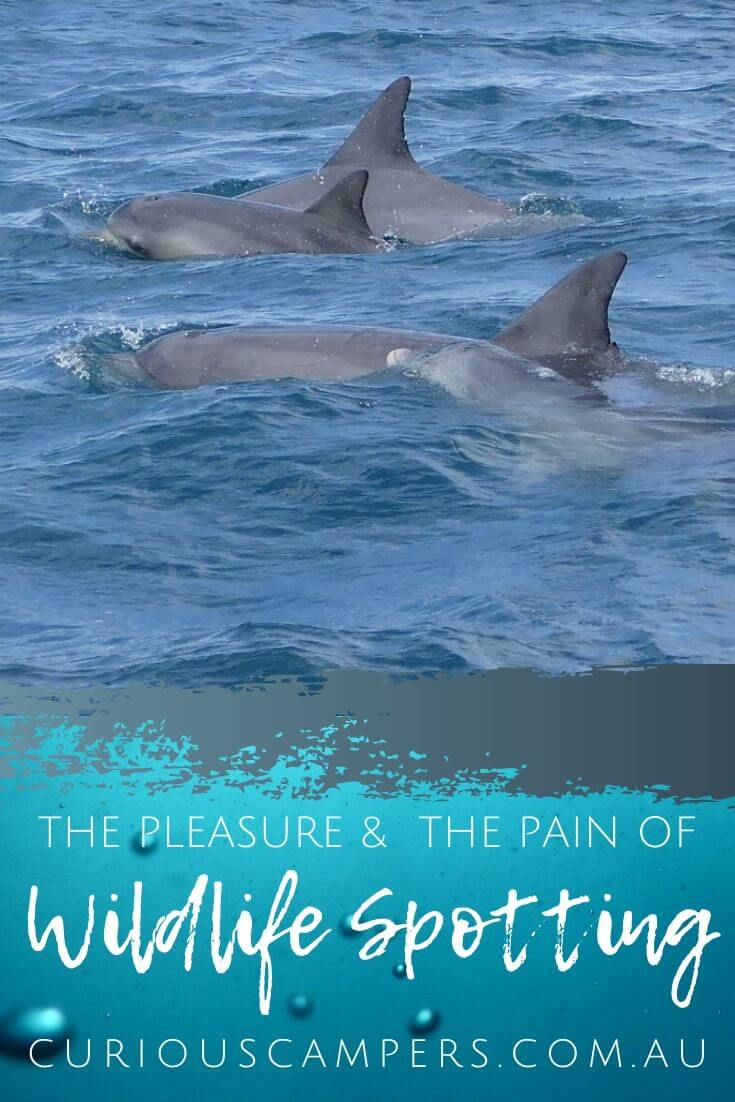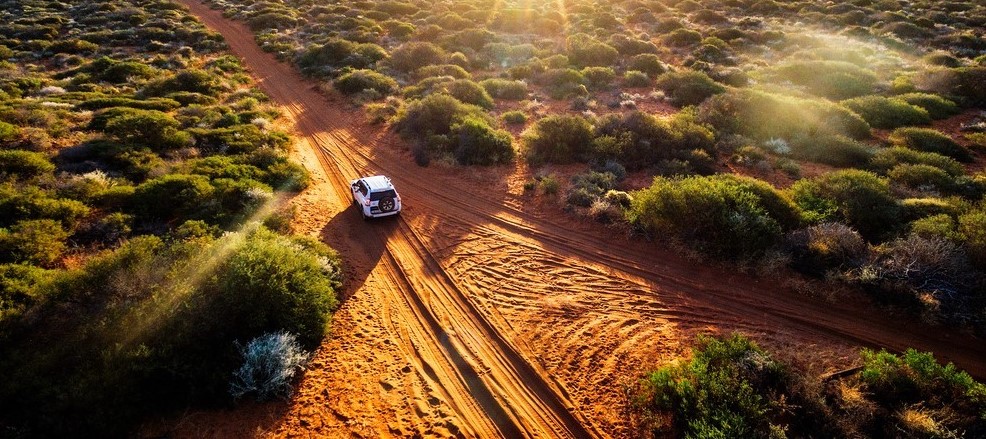 500 THINGS TO DO
Join our mailing list and receive our Free Top 500 things to do in Australia. If you love the Australian Outdoors download this list and keep it handy when you are planning a weekend away or a road trip around Australia.
Recent Posts