If you want to go caving in Victoria, exploring Mount Buffalo's underground river will show you a side of the Victorian highlands most people never see. Leave the snow sports, bike riding and hiking on the surface and enter a world of undergroud waterfalls, rock pools and glow worms.
Caves vs Caving
When you think caves, most people picture the stalagmites and 'tites of the Jenolan or Naracoorte Caves. They are easy to access and well-lit. You might see some pools of water or, in the case of the Naracoorte Caves, remains of prehistoric animals.
Expect something different caving in Victoria at Mount Buffalo. There are tight spaces. The only light comes from the one attached to your helmet. Rather than walking, you spend most of the time sliding or climbing. There is water but you'll be walking through it, not around it.
Disclosure: Please note that some links in this post may be affiliate links, and at no additional cost to you, we earn a small commission if you make a purchase. Commissions are appreciated and go toward maintaining the Curious Campers website.
Image Credit: Bright Adventure Company
Why go caving in victoria?
You might think caving is best left to thrill seekers or adrenaline junkies. But, think again. This is a great chance for average people to experience an activity often thought of as being too hard to do. Not only that, you get access to a rarely seen landscape.
Caving at Mount Buffalo lets you explore an underground river. The source of the river is Lake Catani. Sure, you can visit this beautiful lake on the surface, but that is only part of the story.
Within the horizontal cave system, water from the lake forms short rapids, pools and falls. You explore these by squirming through a series of chambers formed by walls of granite. The chambers vary in size from not much bigger than a two person tent to a small bedroom.
Is this for you?
Obviously, there are aspects of this activity that could concern some people. If you don't like small enclosed spaces this isn't for you. Also think twice if you don't like the dark. Then, there is the water. It can be cold and, in places, greater than 5 feet deep.
Our group had a range of different sized and shaped people in it and everyone made it out the other end.  I'm six foot four and got though. There were also people in our group that were 'deeper' than me through the tummy and they too made it through.
All that said, and phobias aside, if you are nervous about it – don't be. The guides are brilliant. So, if you are in doubt, give this a go!
Kitting up
Our tour, with the Bright Adventure Company, started in the Gorge carpark near the Mount Buffalo Chalet. Make sure you arrive in plenty of time because you will want to check out the views and the wonderful chalet.
We met our guides, Stan and Jack, and spent a few minutes getting kitted out in helmets, lights and knee pads. You will want to dress warm and ready to get wet. Thermals and fleeces are best. Our tour was in summer and it was hot which took the edge off the water.
In the end, what you wear will be depend on how much you feel the cold. The one thing that is not optional are good shoes. There is a lot of climbing on slippery rocks so make sure you have sturdy footwear.
With our gear organised, it was a 15 minute walk to the entrance of the cave. In our excitement, we didn't notice that the trail was moderately steep. It's only walking back at the end of the activity that you wonder where all the steps came from.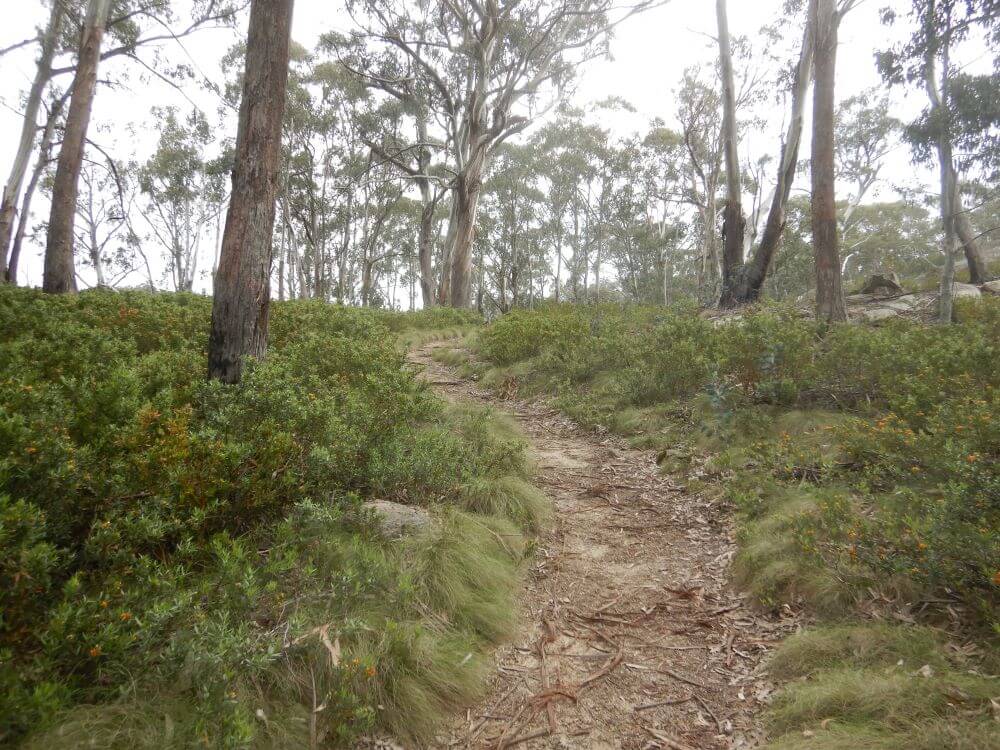 Journey begins
We stop in a gully full of large granite boulders. Stan points to a wall of rock saying the opening to the cave is right there. We stare hard to see where he is pointing. This is where the fun begins. If you are expecting to be greeted with a barn door sized entrance, think again.
Nat and I looked at each other, thinking the same thing – what opening? The 'opening' is about the size of wine barrel, but not as wide. We feel a few butterflies as we stare at the barely noticeable gap between a few of the boulders. This is where having fantastic guides come in.
We can't speak highly enough of Stan and Jack. From the moment they greet you with a vice-like handshake and friendly smile, you sense you are in good hands. They clearly love what they do and couldn't be more positive and reassuring. Their enthusiasm and confidence will relax the most nervous caver.
A matter of trust
So, back at the so called opening, when Stan says not to worry, everyone will get through, you have no choice but to take him at his word. This becomes a theme for this activity – trust and teamwork.
Before going in we hear how the next couple of hours will unfold. Yes, like the entrance, there are going to be some small spaces to get through. We're told not to worry as we'll get talked through how to negotiate each of them.
We also hear about the importance of working as a team. It is important for each of us to tell the next person where to step and not to step as they get through an opening.
It's like the whispering game you used to play as a kid. A message gets passed down a line of people trying to keep it the same from start to finish. Only here, if the message goes wrong, some poor person might end up slipping into a pool of cold water.
Right hand to yellow
The water, which we had dreaded getting near because of the cold, turned out to be quite refreshing. We learnt this as we waded through it to get to the second chamber. Accessing it was more challenging than getting through the entrance and I, for one, was puffing in nervous excitement once I got through.
Negotiating each opening is like the game Twister. Left hand to the ledge above you. Right foot to the hold just above the water. Right hand braces against the rock wall. With your hands and feet where they need to be, you turn your body in the right direction and you're good to go.
A moment later, you find yourself on the other side of an opening that looked impassable. As you move from chamber to chamber you can be climbing, sliding or squirming head or feet first. I found myself wishing I had got to the yoga classes I had always thought of doing.
As we discovered, there is no perfect height for caving. There is about one foot of height difference between Nat and me. We took turns making fun of each other. She'd easily wiggle through a gap then have trouble grabbing hand holds that I could easily reach.
Cave scenery
After the first couple of manoeuvres we relaxed. We were wet but not cold. Our eyes had adjusted to the dark and we were confident we weren't going to get stuck between two rocks. It gave us a chance to appreciate the environment.
For all but the last chamber, there is the constant sound of the river spilling between the rocks. When you have the chance to stop and shine your headlight on it, it is lovely to watch. The water is crystal clear.
There are glow worms in many of the chambers. When the group was together you could turn off your light. As your eyes adjust, the first thing you notice is how dark it is. It is the blackest black you can imagine.
The glow worms appear as little stars of white light on the roof of the chamber. It was just like looking up at a pitch black night sky. You get a few quiet minutes in each chamber to appreciate this as the group moves one at a time from place to place. (If you're a real glow worm fan, make sure you check out the glow worm cave the next time you are at Tamborine Mountain in Queensland).
Daylight
As we waited in each chamber for everyone to get through, we'd move our lights over the walls trying to pick the next opening. We usually couldn't see it. So, it was always interesting, when Stan appeared and pointed to a spot saying okay, next we go this way. Really?
This was the case in the last chamber. The group got a pat on the back from our guides as we heard we were about to emerge from the cave system. To get there, all we had to do was climb a small waterfall then go arms-first, side-on through a gap smaller than the one at the start of the tour.
Emerging into the daylight was a great feeling, not because it hadn't been fun, but because it felt like an accomplishment. This was unlike anything we had done before. It was challenging and at times pushed us to the edge of our comfort zone. It was a fantastic experience and an enormously satisfying one.
If you want to see a side of Mount Buffalo not seen by many visitors, why can't recommend caving at Mount Buffalo enough.
We loved our stay at the Bright Freeburg Caravan Park. Located just out of Bright and away from the hustle and bustle it was a  great place to relax at the end of a busy day. The huge sites were set along the banks of the river and on a hot day you can grab a cold drink and head to the river to cool down.
Bright Adventure Company offers the most exciting guided outdoor experiences in and around Bright, Victoria. Abseiling, rock climbing, kayaking, underground river caving and mountain biking, we have the perfect adventure waiting for you.
Underground River Caving Adventure Over three hours we'll walk to and from the Underground River Cave entrance and explore the cave from end to end! Wade though cool pools of water, experience true dark and glow worm caverns, an underground waterfall, and squeeze and scramble above, below and through lots of granite boulders.
Duration: 3 hours

Price: $140 per person
Located in Gippsland, the Buchan Caves are the largest cave network in Victoria. These limestone caves were also formed by an underground river but are much easier to explore! Tour Fairy and Royal Cave to see wonderful stalagmites, stalactites and pools. Powered and unpowered camping is available at Buchan Reserve.

Princess Margaret Rose Cave near Nelson in south western Victoria is described as an 'underground wonderland'. Touted as being the most decorated cave for its size, this is the cave to see if you are looking for ease of access and amazing formations. Campgrounds and cabins are available. Plan to book if you are visiting in peak season.

The Byaduck Caves, 20 kilometres south of Hamilton, are the remains of lava tubes. Instead of ornate 'mites and 'tites, you'll get an insight into the volcanic history of western Victoria. There are walking trails between the caves. Harman 1 and Bridge Cave are the highlights. The guided tour with a geologist is the way to go.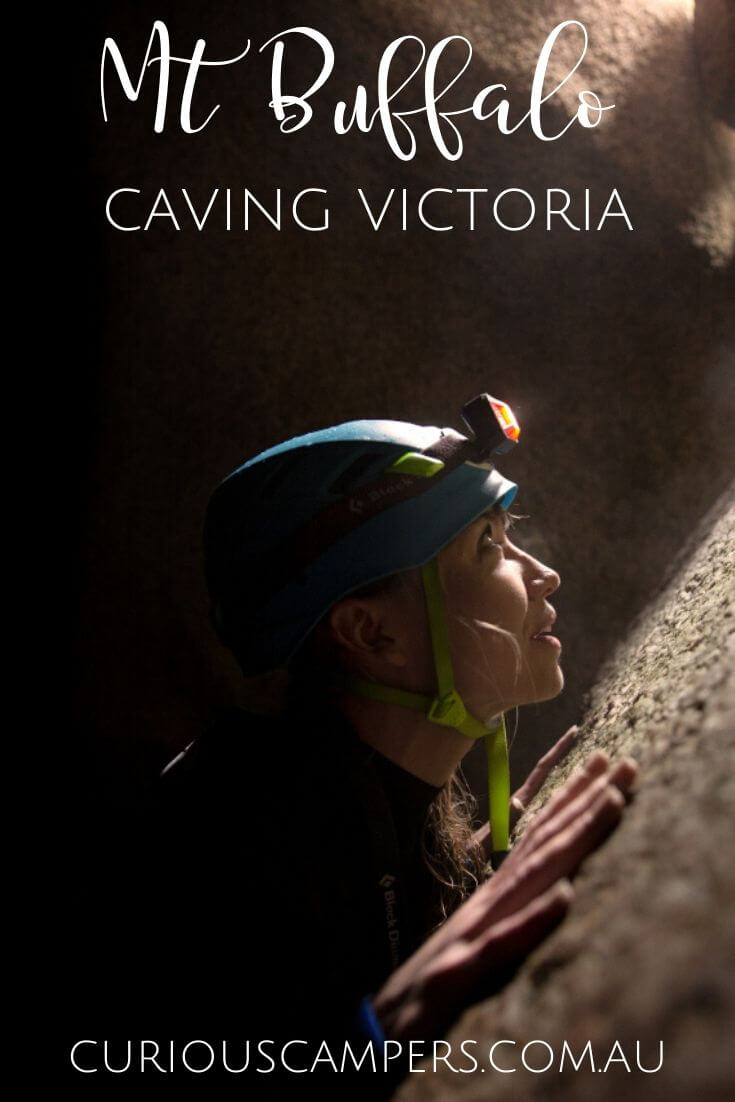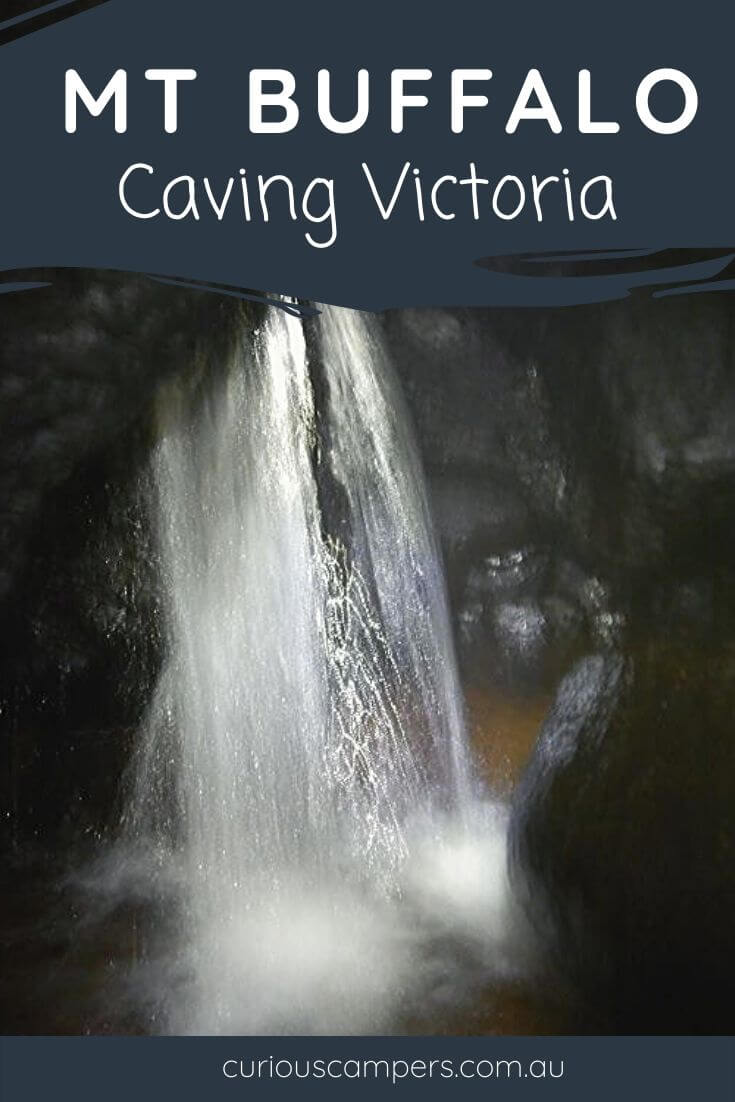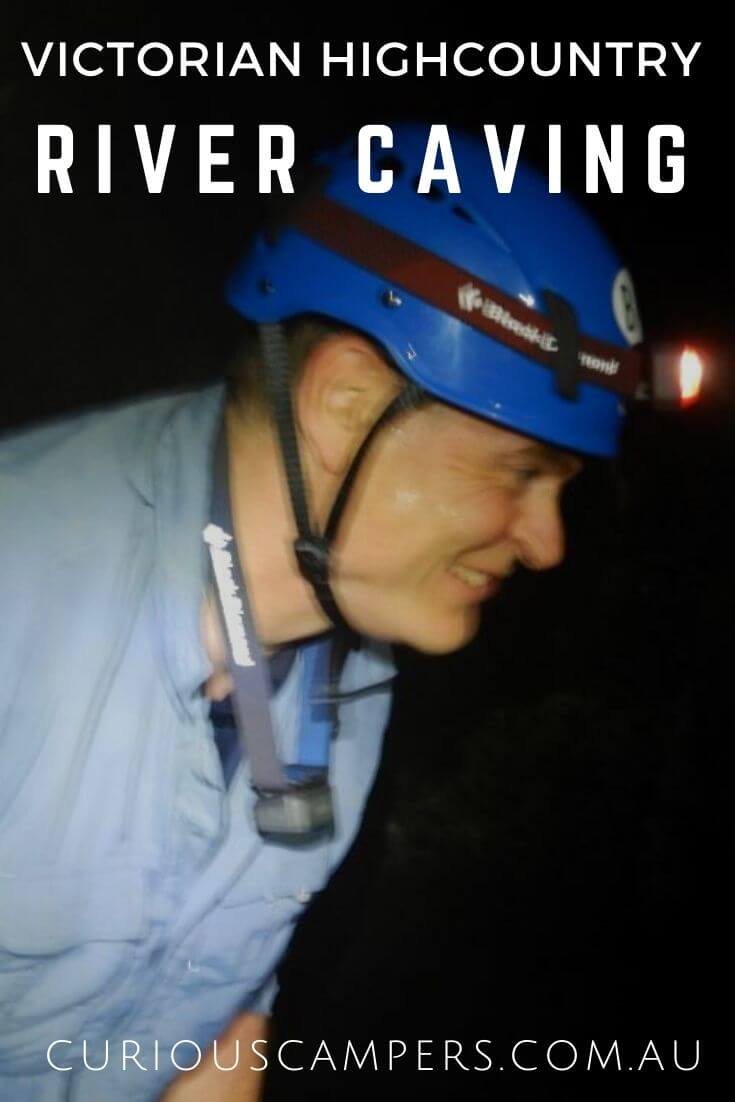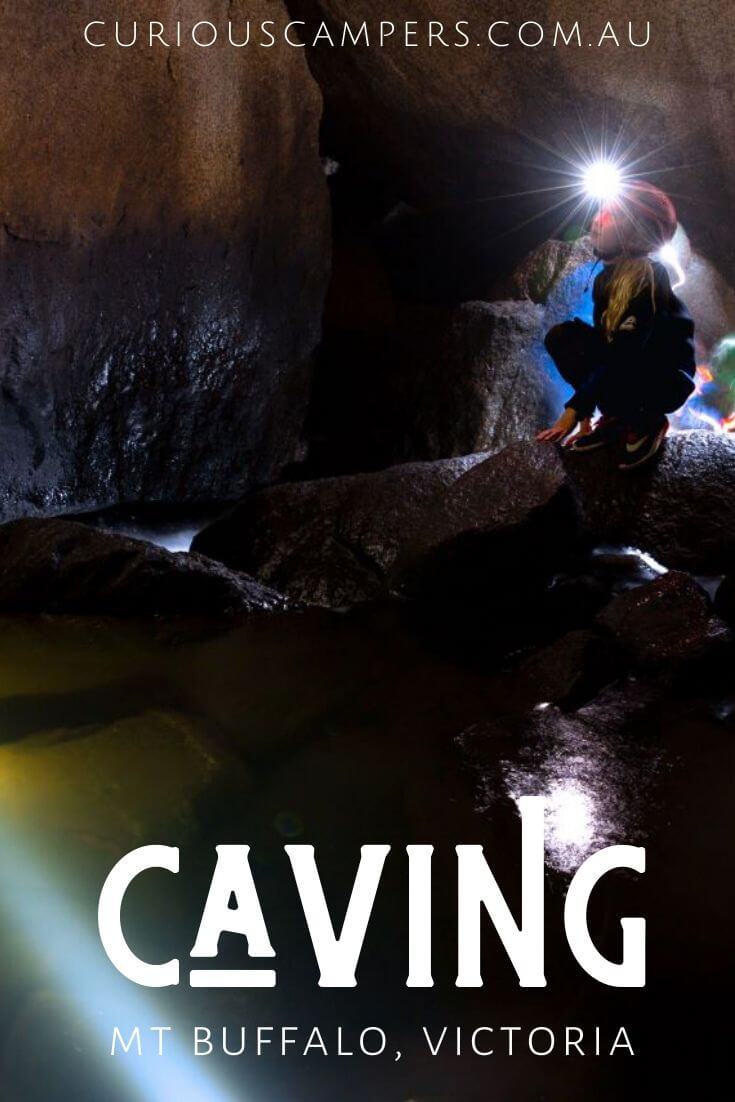 500 Things to do
Join our mailing list and receive our Free Top 500 things to do in Australia. If you love Australian Outdoor Experiences download this list and keep it handy when you are planning a weekend away or a road trip around Australia.