Strahan is on the mid-west coast of Tasmania. Many of the things to do in Strahan are connected to the town being a gateway to the Franklin-Gordon Wild Rivers National Park. A river cruise or train ride into the forest are popular activities here, but Strahan has many other attractions from rugged coastline and wildlife to a lot of history connected the region's timber and mining industries.
Even if you don't want to do the big-ticket tours there are plenty of things to do in Strahan. It is small, quiet and has a remote vibe going on and Macquarie Harbour is a beautiful place to walk around. If you are just looking for a quiet spot to set up with a few books and watch the odd bit of wild weather roll through, you couldn't find a nice spot!
Featured Image – Gordon River Cruises Supplied Courtest of RACT Destinations
Disclosure: Please note that some links in this post may be affiliate links, and at no additional cost to you, we earn a small commission if you make a purchase. Commissions are appreciated and go toward maintaining the Curious Campers website.
Getting to Strahan
From Hobart to Strahan, it is a 4 hour 20 minute drive from Hobart passing through Lake St. Clair and Queenstown. While you can do the drive in half a day, there is so much to see along the way it could turn into a multi-day road trip.
If you arrive on the Spirit of Tasmania in Devonport, you have a nearly 3 hour drive ahead of you. There are a couple of routes there running either side of the Black Bluff Nature Recreation Area. All roads will eventually take you through Tullah and Zeehan and onto Strahan. There is a longer 4 hour route through Corinna on the Pieman River, but it's so pretty here, you won't want to drive straight through!
Make no mistake, Strahan is a wet place. Even in its driest months – January and February – it will on average be wet on half the days – and it gets wetter from there! But this is part of the beauty of the place. You don't come to Strahan for a warm, sunny holiday, you come to see the forests and history of the town which wouldn't be the same without the 2000mm of rain it receives a year.
A minimum of 3 or 4 days. If you visit Strahan for the first time you will likely want to do a Wilderness Railway train ride and/or a Gordon River cruise – both are pretty much full day activities. Then allow a couple more days to look around the area. Longer of course if you just want to put your feet up and ejoy this pretty and quiet town.
There are plenty of free things to do in Strahan. The Hogarth Falls walk, Henty Sand dunes, Nearby Montezuma Falls and the Historic Foreshore walk are all free activities and good ways to get a feel for Strahan
Rainy days are a good chance to look through either Morrison's Huon Pine Sawmill or Wilderness Woodworks. These two Huon Pine galleries smell amazing and have beautiful collections of Huon pine products you can buy as souveniers. Or drive to Queenstown for a look through the Eric Thomas Gallery Museum.
There are two caravan parks in Strahan – the Big 4 Strahan Holiday Retreat and the Strahan Beach Tourist Park. But if you're looking for more of a camping feel, try Macquarie Heads Camping Ground about 20 minutes out of Strahan for $15 per night.
Strahan Day Tours
A lot of people come to Strahan to do one or both big tourist activities here – a Gordon River cruise or West Coast Wilderness train ride. These are both very popular experiences but don't be put off the feeling you are joining the tourist herd.
These are high quality tours that give you a great insight to Strahan's history and natural beauty
They are run by locals – you're supporting local operators
You'll see parts of the West Coast Wilderness you won't see any other way
It is a relaxing day or half day – enjoy having someone else do the driving!
Must-Do Tours from Strahan
Strahan wilderness Cruises
Really, you can't go to Strahan and not go on a river cruise. For holiday makers it is by far the best way to get an overview of the town's history and wilderness beauty. There are a couple of cruise operators in town running similar cruises. On both tours you get to cruise through the entrance to Macquarie Harbour – Hells Gate, spend an hour on historic Sarah Island and glide through the lower reaches of the Franklin-Gordon Wild Rivers National Park.
We went on a tour with World Heritage Cruises (the big red boat), a similar tour is also offered by Gordon River Cruises. We had a great day and friends who have been on the other boat also had an amazing time -it is really the scenery that is the star of the show. Here are a few of the highlights.
Gordon River – Cruise along the dark, button grass-stained water of the Gordon River and take in the beautiful Huon Pine forests of the Tasmanian Wilderness World Heritage Area
Sarah Island – Once a convict settlement, the guided tour around here was a surprising highlight of the cruise. The excellent guides tell fascinating stories of the island's dark past.
Hells gates – Cruise through the 120m wide entrance to Macquarie Harbour which is guarded by two light houses on Entrance Island and Bonnett Island. Even on a good day, you'll get an insight into how tricky this narrow channel is to travel through.
Coming Soon :  Our Review of the Strahan Cruise
The Ship that Never was Play
If you go on the Gordon River Cruise, it includes a stop at the convict settlement Sarah Island. It is a fascinating place and provides the backstory to what is regarded as the world's longest running play – The Ship That Never Was. Without giving too much away, the play tells the story of the last convicts on Sarah Island, who were due to be sent to Port Arthur, and their amazing quest for freedom.
You can see the play nightly at the Richard Davey Amphitheatre which is right next door to the West Coast Visitor Information Centre. It is under cover but rug up, it goes on regardless of the weather. The play run for about 1 hour 15 minutes. Bookings are essential.
Visit Historic Queenstown
If you don't come through Queenstown on your way to Strahan it is worth the drive to look around for a morning or afternoon. It is a spectacular looking place with the imposing Mount Lyell dominating the landscape and serving as a constant reminder of the town's mining heritage. Even if you don't go for a ride on the West Coast Wilderness Railway from here, it is still worth a visit to see the lovely old train station. The Miners Siding display near the station is worth a look too for an insight into the town's mining history. For history buffs, a bit further up the road is the Eric Thomas Gallery Museum.
There are a couple of good lookouts near Queenstown too. You might pass them on your way in or out of Strahan, but if not, they are worth a look when you visit Queenstown. Horsetail Falls is a 30 minutes return walk along a board walk. There are fantastic views of the hills and, of course the waterfall. It is an easy and striking walk. Right across the road is the turn off for the Iron Blow Lookout which has views into a disused mining pit. They are both worth the windy drive 10 minute drive out of Queenstown.
Day Tours from Queenstown
West Coast Wilderness Railway
Along with the river cruise, this is another of the most popular things to do in Strahan. From the Regatta Point Station in Strahan's Macquarie Harbour, you venture deep into the rainforest stopping at Lower Landing and Dubbil Barril as you learn about the early pioneers of the region. It is an amazing trip up steep mountains, along deep gores and past old settlements. There are half and full day rides available. The full day journey takes you to Queenstown and back in a steam locomotive.
Other ride options are available from Queenstown. There is the half day Rock and Gorge ride that turns around at Dubbil Barril. If you are feeling adventurous, There is the full day Raft and Steam tour where your day begins with a white water ride down the King River and finishes, more sedately, with the train ride back to Queenstown. The Wilderness Railway is a great way to immerse yourself in the rainforest and history of the wild west coast.
Hogarth Falls short walk
Tasmania has an official list of 60 Great Short Walks and the Hogarth Falls walk in Strahan is one of them. The carpark is only a few minutes out of town on your left as you drive along the Esplanade towards the Regatta Point Station. It is sign posted, but a blue sign saying Hogarth Falls 100m behind you suggests the turn off could be more obvious!
The 2.4 km, 45 minute return walk takes you along the pretty Botanical Creek. It is a lovely walk and well signed so you can identify the many trees and ferns you'll see along the way. The tall Blackwood trees are spectacular. Keep an eye out for platypus, they are here in the creek, but you'll have to be quiet and lucky to spot them. For part of the trail, you walk along fake grass-type matting which can be a little slippery when wet. The falls are nice without being awesome, the walk is just as good as what you see at the turn around point. There are picnic tables and toilets at the car park
Henty Sand Dunes
Henty Sand Dunes are 10 minutes north of Strahan along the road that takes you to Zeehan. There is a small picnic spot and parking area at the foot of an enormous sand hill. It is supposed to be 30 metres tall but when you begin climbing it, it will feel much bigger! The soft sand is a big challenge to walk up, We're not unfit but we were puffing, and our calves were burning by the time we reached the top. The half-buried gums part way up the slope are a good rest spot.
Once you make it to the top there is a whole lot more sand stretching out in front of you, the coast is just visible in the distance. You can walk towards the coast but be warned – there is no marked trail. If you stay at the Big 4 Caravan Park, there is free sand board hire. Good luck walking back up the dunes more than a couple of times. This is a spectacular place, the views are impressive and the stumble back down the dunes is mercifully easy.
Montezuma Falls © Jess Bonde
Montezuma Falls  © Sarajayne Lada
hike to Montezuma Falls
The 104m Montezuma Falls are one of the tallest in Tasmania and you can see them about one hour from Strahan via Zeehan. From the carpark you will have a walk ahead of you. Sources can't agree on the length of the walk – it's described as anywhere from 8 to 11km in length – but all say to allow 3 hours. Also not in dispute, is how good the walk is. It is flat – grade 2 – and follows an old tramline through beautiful forest. The compacted trail is lined with giant tree ferns and leatherwood, sassafras and myrtles. It ends at the base of the towering falls near an old bridge. Don't make the mistake we did and run out of time to get here!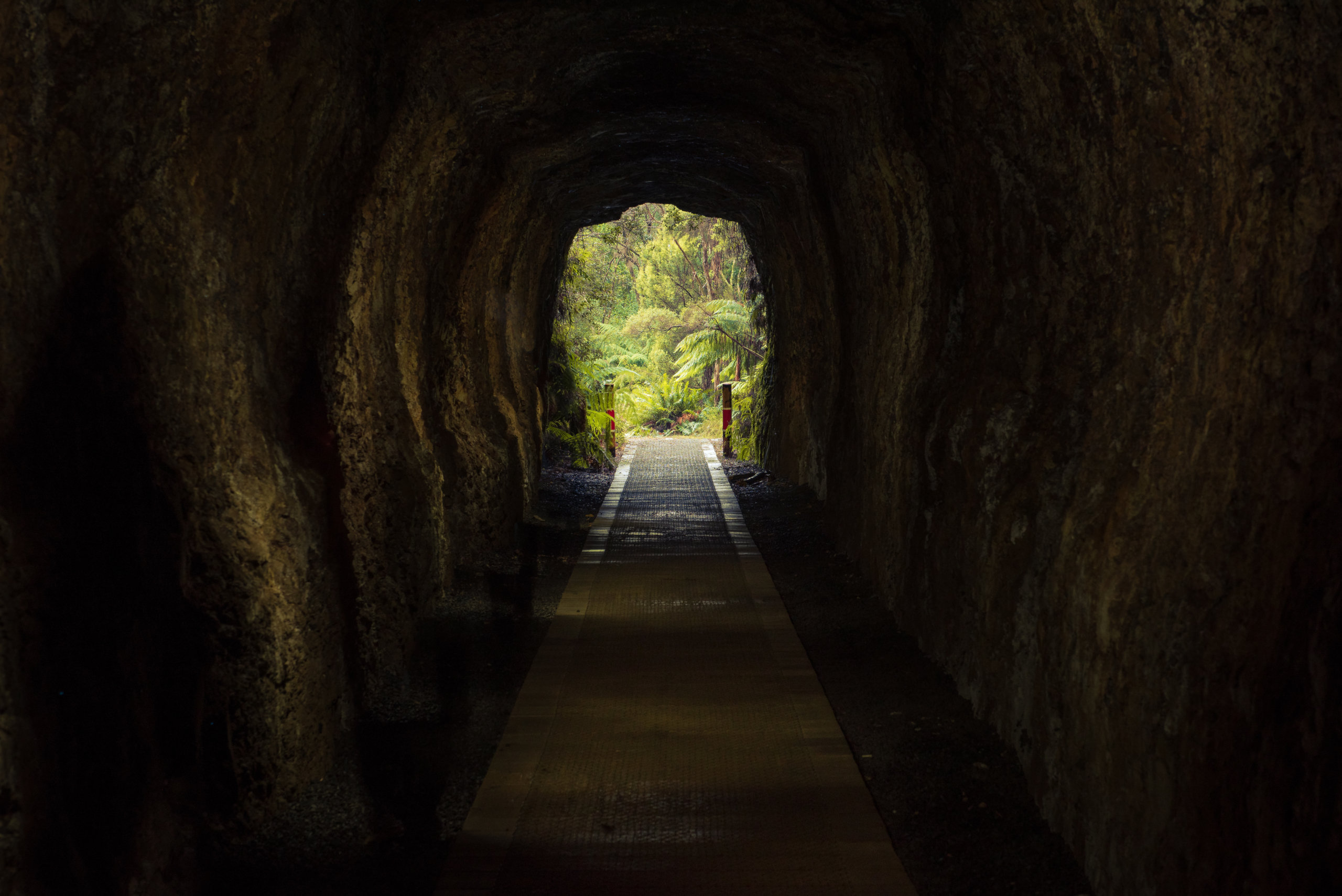 West Coast Spray Tunnel © Jess Bonde
Spray Tunnel Walk
The Spray tunnel walk is 40  minutes from Strahan, look for the turn off near Zeehan. This is a fun and interesting little walk. The tunnel is a relic from the past, the line was used to move ore from the Spray Silver Mine. A dirt road takes you to the carpark and from there follow the boardwalk to the tunnel.
If you have never walked through an abandoned railway tunnel, this 100m long oval-shaped tunnel is a good place to start – kids will love it. If you let your eyes adjust to the dark you can spot the tiny dots of light coming from glow worms. Keep your torches off, there's nothing that switches off a glow worm faster than bright light. If you have a look in the forest at the far end of the tunnel you might spot the ruins of old building and equipment.
Strahan Historic Foreshore Walk
If you find yourself with an hour or two between cruises or train rides, the Strahan Historic Foreshore walk is both a great way to take in the beauty of Macquarie Harbour and discover of Strahan's history. You can hop onto the path anywhere between the end points at Strahan Primary School and the Regatta Point Train Station.
The 3km one way concrete path follows the route of the old railway and takes about one hour to walk. Look out for the information posts along the way that provide insight to Strahan's past. Learn about the imposing Customs House, old railway stations and houses and manors formerly occupied by some of the people that shaped the history of Western Tasmania. Even if history isn't your thing, the water views along the track are beautiful.
Morrison's Huon Pine Sawmill
In the same precinct as the West Coast Visitor Information Centre on the Strahan waterfront, Morrison's is a fourth generation Huon pine processor. The old style sawmill is a mechanical sight to behold! There are free tours of the sawmill daily at around 3.00 which coincide with the return of the Strahan River Cruises. After the tour you look through the gallery/gift shop. Even if you don't buy a Huon pine souvenir, you'll be swept away by the beautiful smell of the wood.
Wilderness Woodworks
Right next door to Morrison's you'll also find Wilderness Woodworks. Is this one of the best smelling shops in Tasmania? It would have to up there. The scent of Huon Pine oil perfumes the entire shop/gallery and makes it impossible not to appreciate the beautiful pine products here. There is everything from Huon pine keyrings to exquisite coffee tables. If you have never appreciated the beauty of this fabled wood, here is the place to see what all the fuss is about!
picnic at Ocean Beach
This rugged, long wind-swept beach is a brilliant spot to take in the views and gaze out at the ocean. There is plenty of sand here if you feel like a walk. Ocean Beach stretches for 40km and is the perfect place to contemplate life or stare off into the horizon and ponder that the next land you'll hit from there is South America (yep, Africa doesn't even get in the way of the views here).  
Ocean Beach is only 10 minutes from the town centre. A short section of the drive is on a dirt road which is suitable for 2WD although it can get a bit corrugated. Only the hardy will want to take a dip here and even then, often times the surf is too dangerous to get in. It is a great sunset viewing spot but you might want to get there early as it can be a popular spot at dusk.
Bonnet Island © JABProduction
Bonnet Island Little Penguin Cruise
This seasonal experience runs between November and March and is available through Gordon River Cruises. Bonnet Island is out near Hells Gate and is home to a population of little or fairy penguins. This is a great tour which includes platters and drinks as part of the package. Best of all you are in a small group so you get to avoid the crowds at some other penguin encounters. The guides not only know everything you about the cute little penguins, but you'll also pick up information on the infamous history of Hells Gate too.
King River Steam River Raft Experience King River Rafting © Tourism Tasmania & Rob Burnett
River Rafting Experiences
If steam train rides and river cruises all sound a bit tame, rafting down the Franklin River might be more your thing. If you want to truly (and literally) immerse yourself in the Franklin-Gordon Wild Rivers National Park, a white water paddle down the rivers is the way to go. It isn't cheap and it's one for those with an adventurous spirit, but it will be an experience of a life lifetime. Tours depart from either Launceston or Hobart and make their way to the Collingwood River. 8 or 10 days later after the rapids on the Franklin, you make your way down the Gordon River to Strahan. It is the ultimate wilderness experience.
If you are not up for 8-10 days you can dip your toe in the water with a day trip on the rapids of King River.
King River Rafting Day Tours
Captains Rest © Emilie Ristevski
LIKE IT… PIN IT FOR LATER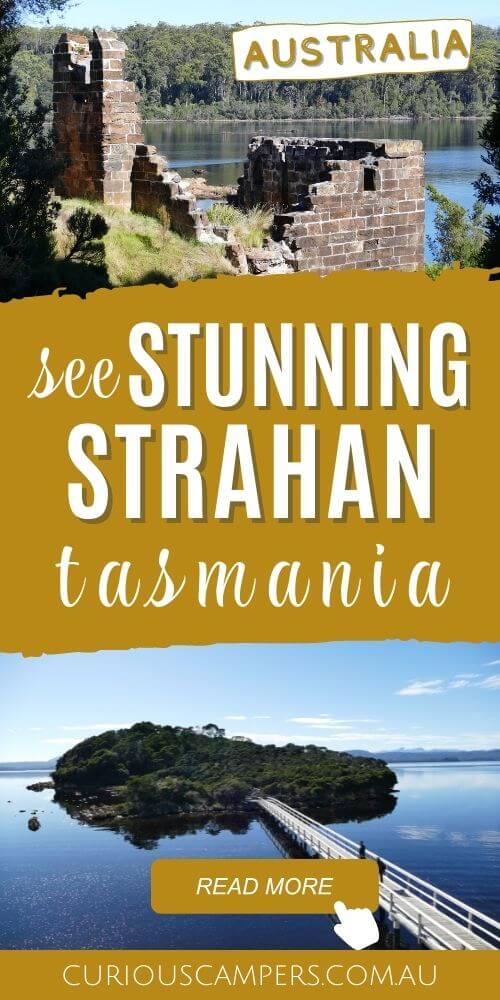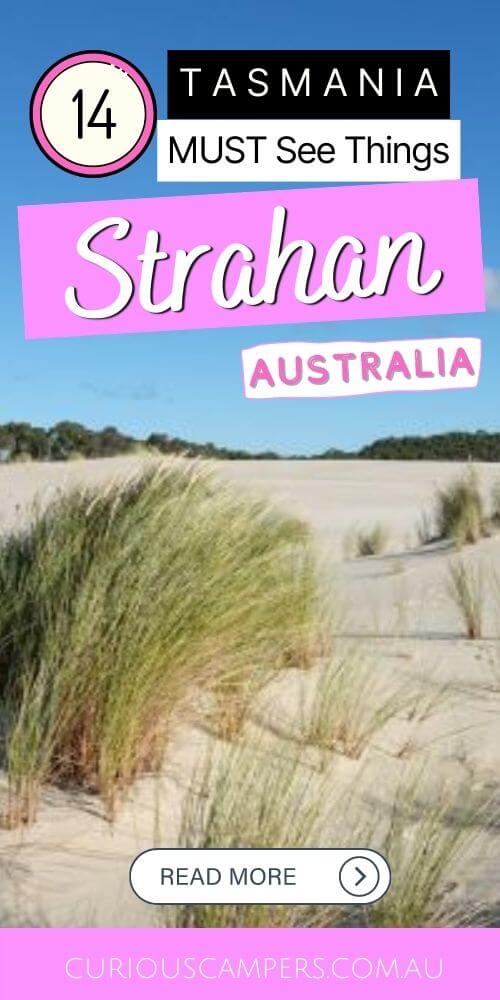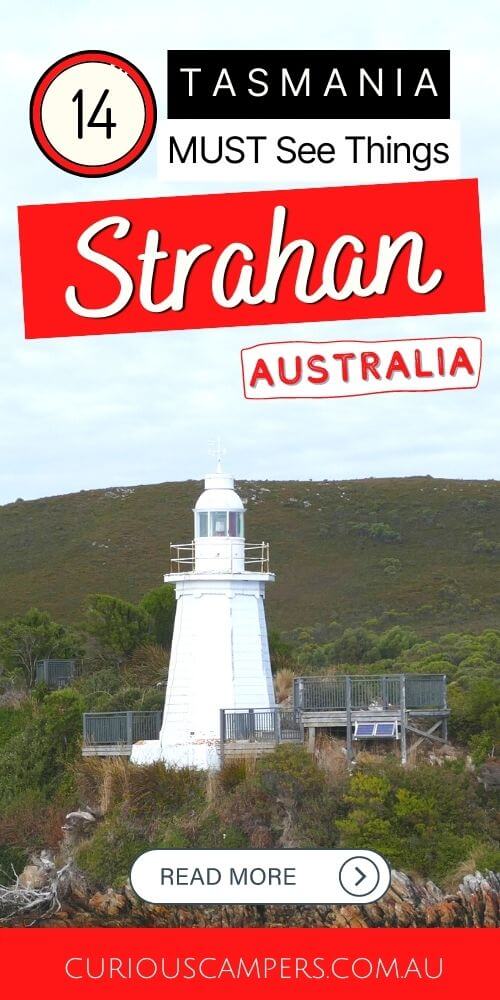 500 Things to do
Join our mailing list and receive our Free Top 500 things to do in Australia. If you love Australian Outdoor Experiences download this list and keep it handy when you are planning a weekend away or a road trip around Australia.