What are the best National Parks in NSW? New South Wales has 225 National Parks for you to explore. We have teamed up with a few of our blogging friends to share some of the best National Parks in NSW.
With over 800 National Parks and reserves in New South Wales there is plenty to explore making it worth purchasing a National Park Pass. 45 parks in NSW have entry fees. A variety of annual National Park Pass options are available.
Disclosure: Please Note That Some Links In This Post May Be Affiliate Links, And At No Additional Cost To You, We Earn A Small Commission If You Make A Purchase. Commissions Go Toward Maintaining The Curious Campers Website.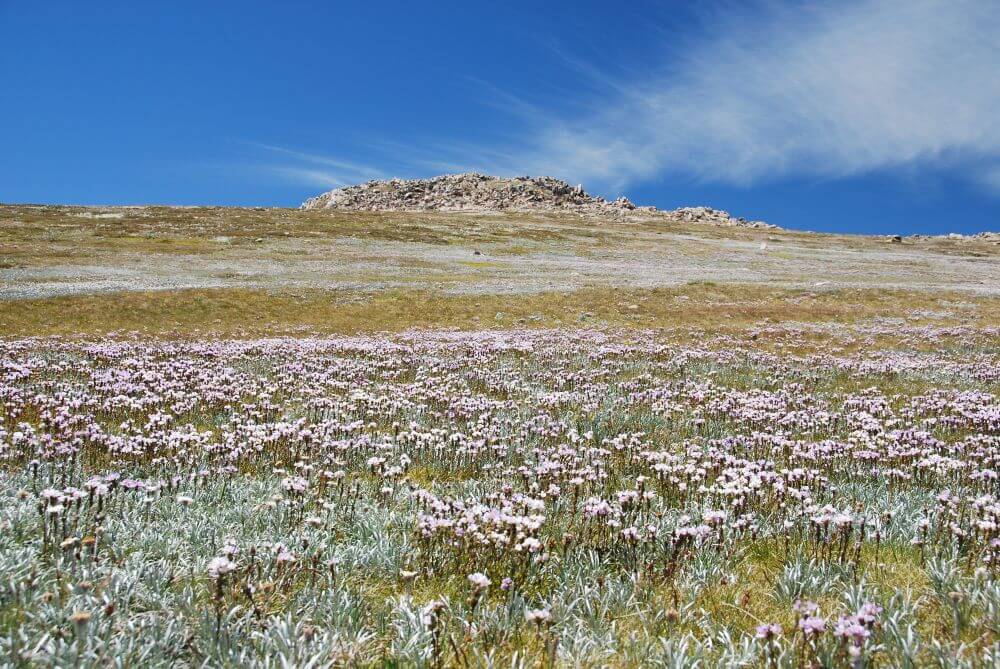 Mount Kosciuszko National Park
In the heart of the Snowy Mountains, Kosciuszko National Park offers everything from winter snow sports to mountain biking and hiking. It's a spiritual home for horse riding enthusiasts who go there for a taste of bush poet Banjo Patterson's iconic poem The man from Snowy River.
In spring there are carpets of wildflowers, it's a fly fishing paradise and, of course, there are the views. Snow-covered mountains, alpine lakes, gorges and forests. But best of all, it is home to Australia's tallest mountain – Mount Kosciuszko.
Standing atop Australia's highest peak is a very achievable claim to fame. There are two popular routes. There is an 18 kilometre return walk from Charlottes Pass. Alternatively, start at Thredbo, and let the chairlift do much of the work for you. It is still a 13 kilometre return walk, but the gradient never gets too challenging.
No matter which path you take, the views form the 2228 metre summit are spectacular and more than worth the effort.
We stayed at the Kosciuszko Tourist Park and loved it. There are kangaroos and possums all over the place. They seem accustomed to people visiting their home so expect some close-up animal encounters. The possums were especially keen to explore our camper trailer! There are beautiful snow gums throughout the park. It is a beautiful place to stay.
Read More : Walking Mount Kosciuszko with Kids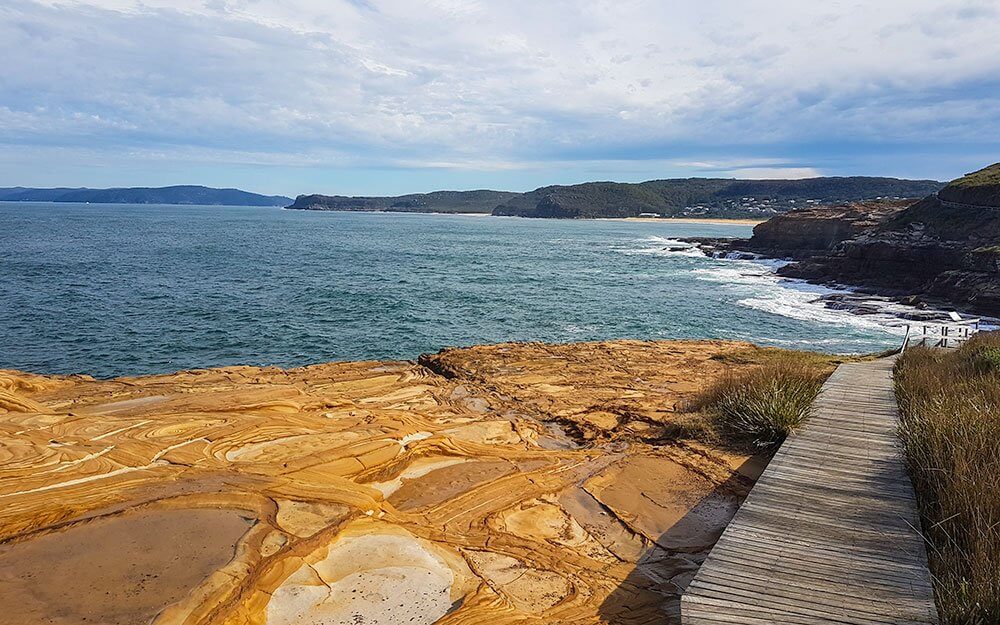 Bouddi National Park
Contributed by Delphine from Lester Lost
With its rugged coastline and beaches stretching for miles, the NSW coast has its fair share of national parks to visit for a day or a weekend. Bouddi National Park is approximately an hour's drive north of Sydney, on the Central Coast, so it's perfect for a day trip.
There are camping grounds and fire trails to explore, however the most beautiful part is the Coastal Walk. Stretching from Putty Beach to MacMasters Beach, the coastal walk is a medium grade bushwalk. The walk is a mix of coastal decking, fire trail, beach and forest. Along the way, you get magnificent views of the NSW coast and an opportunity to take a break at the beach, and go for a swim.
There is an opportunity to admire a most unusual feature. The rocky coastline has some fine examples of tessellated pavement, which is a unique rock formation caused by erosion. The rock also has some beautiful colours ranging from cream to beige and orange. So, the Bouddi National Park Coastal Walk is a beautiful nature walk with gorgeous views and unique features! You can read more about Bouddi National Park here.
Blue Mountains National Park
Contributed by Katie from The Accidental Australian
The Blue Mountains National Park just under two hours from Sydney, is one of the most spectacular parks in the state, if not the country. Spread over 4,000 square miles, this ancient land impresses with temperate rainforests, waterfalls, beautiful cliffs, and vast valleys and plateaus. It's a great spot for bushwalking, or hiking, with challenging and scenic walks for all levels of abilities, including families.
There are so many walks in the area, but a few of my favourites include the Ruined Castle hike, the Grand Canyon walk, and the Katoomba Falls walk. Wherever you go, you'll be impressed by the stunning natural beauty of the area – it's hard to believe a place like this exists so close to Sydney!
If you're planning a trip, some highlights in the area include the Three Sisters formation at Echo Point, near Katoomba, the town of Leura, with its cute cafes and gardens, Scenic World and the Govetts Leap lookout point. If you are looking for outdoor adventures there are impressive hiking tracks, abseiling adventures or cave exploration. Although there are many day trips from Sydney to the Blue Mountains, it's worth spending at least a weekend to really soak up the atmosphere, enjoy the scenery, and try some of the bushwalks in the area. The Blue Mountains can easily be reached by train or car from Sydney.
Choose a Blue Mountains Tour – From Guided bushwalks, Hop on Hop off Bus Tours, Abseiling, Canyoning, Photography, E-Bikes & more – Choose your favourite tour here
Ku-ring-gai Chase National Park
Contributed by Jessica from JessicaPascoe.com
Since moving to Australia, my husband and I have been blown away by the huge number of stunning national parks there are, at least 870 in New South Wales alone.
One of our favourites is luckily right on our doorstep, Ku-ring-gai Chase National Park. The park is located in Sydney's North and is the city's second-oldest national park and is a fantastic spot for a weekend's energetic hike or lazy beach day.
There are so many highlights it's hard to choose, but some of my favourite things to do in this park include visiting the West Head lookout for unbeatable views over Pittwater and Barrenjoey Head, the hike down to Resolute Beach, a beautiful secluded beach where you'll feel like you're miles away from Sydney, and finally the Willunga Track walk up to the highest point in the park with 360 degree views of the bushland.
There is only one campsite in the park, the Basin campground, which is incredibly popular so make sure you book in advance. The best way to reach the campsite is by ferry from Palm Beach, otherwise if you opt to drive, you'll have a nearly 3km walk to the campsite from the West Head Road carpark.
Royal National Park
Contributed by Paula from Sydney Expert
With the title of the second oldest national park in the world, the Royal National Park just 32km south of the Sydney CBD is a fantastic escape from the big city. It also attracts fewer visitors than many of Sydney's main sites, so you are unlikely to run into crowds unless it's a local holiday.
Two of the parks most popular sites, Wedding Cake Rock and Figure 8 Pools, have become world-famous thanks to Instagram and while they are well worth visiting be sure to do your research or go with an organised tour group as they can be quite dangerous if you are not familiar with the tides.
There are a couple of great overnight hikes so if you are a serious walker you might want to investigate the Coast Walk track. It is a 2 day walk that covers 25km and takes in Wedding Cake Rock.
Other key areas to explore include Wattamolla with its lagoon and hidden beach, Jibbon Beach and the nearby Aboriginal rock carvings and Audley with its pretty river and rowboats for rent.
If you don't have a car you can reach the park via ferry from Cronulla train station or walk in from Waterfall or Heathcote Stations.
Once you are finished exploring the park take the Grand Pacific Drive south and check out one of Australia's best coastal drives.
Wollemi National Park
Contributed by Cassie from Cassie the Hag
Wollemi National Park in NSW is a world heritage listed area offering spectacular hiking, dramatic lookouts and picturesque campsites.
Located in the Greater Blue Mountains area, the park is a popular spot for outdoor enthusiasts, seeking new spots to canoe, climb or go trekking. The site is 487000 hectares making it the second-largest in New South Wales. The area is best explored with a 4×4 vehicle and high quality walking boots!
There are many things to do in Wollemi National Park. The glowworm tunnel walking track, located near Wolgan Valley car park, offers stunning overgrown scenery and, as the name suggests, a great place to view glow worms. For those preferring a multi-day hike, you can try the Newnes to Rocky Creek walk or the Pipeline Track.
I personally recommend visiting the Pagoda Lookout viewing point with its stunning 360-degree views over the area. From here, you can stay at the popular Ganduddy-Dunns Swamp campground, which has many opportunities for swimming and hiking around the area.
Warrumbungle National Park
Contributed by Four Hands in a Tin Can
Visiting the Warrumbungle National Park (Near Coonabarabran) is not so much about the landscapes and the bushwalks, but about the Siding Springs Observatory.
Don't get me wrong, there are amazing bushwalks, pristine camping spots and magnificent views, but the Siding Springs Observatory is the draw card, and a place to visit and to learn about our Night Sky.
Settled on the highest peak within the park – it offers some of the most amazing views of the surrounding bushland and the small towns dotted nearby. If you are lucky enough, you might even see an Eagle or two soaring around on the thermal currents.
The Observatory first opened in 1964, and is Australia's premier optical and infrared astronomical observatory. It is also Australia's first International Dark Sky Park.
What is a Dark Sky Park? Well, it is dedicated to helping us all reduce our light pollution. Reducing our light pollution will allow our astrophysicists to further investigate the numerous solar systems and planets that have been discovered in other galaxies.
There is an amazing exhibit dedicated to the Dark Sky Project. It explains the discoveries being made are thanks to the surrounding towns, like Coonabarabran, that reduce their light usage and adhere to a lightning plan to lessen the effect of the glare on our night sky.
Gundabooka National Park
Contributed by Andrew from Experience Australia Group
Gundabooka National Park is literally back o' Burke but, if outback scenery is your thing, it is worth checking out. You'll find the park on the Kidman Way between Burke and Cobar.
The main attractions in the park are the old buildings back from the time when the area was a pastoral station, some great walks and indigenous rock art. There are three main walks to keep in mind. The 6km Valley of the Eagle walk takes you to the summit of Mt Gunderbooka.
A short walk from the Dry Tank campground gets you to the Mulgowan (Yappa) indigenous rock art site. From the same campground you can do the 5km Little Mountain walk.
All the walks and the area around the Darling River that runs through the park are rich in wildlife. The mountain walks provide wonderful views, particularly at sunset.
There are three campgrounds in the Park – Dry Tank, Belah Shearers Quarters and the Yanda campground. All sites are accessible by 2WD unless there has been rain in the area. It is can also get very hot in summer so plan your trip and stay safe!
Read More : Camping at Gundabooka National Park
Mungo National Park
Mungo National Park in South Western New South Wales is part of the Wilandra Lakes World Heritage area. It is about 120 km north of Mildura. The first 20 km of the drive is on a sealed road, the rest of the way is on a dirt track. Check the conditions before you head out.
Mungo differs from your average National Park in NSW. There are no eucalypt forests, mountain views or secluded bays here! This is essentially a desert landscape that features the eroding remains of the now dry Lake Mungo.
The main feature of the area is the rim or lunette that creates long walls and little islands of wind sculptured rock. There is a 70km self-guided drive you can do around the area. Tours onto the dunes are also available through Mungo Lodge. Make sure you check out the excellent visitor centre too.
The area is rich in cultural history. Indigenous remains dating back 40 thousand years – Mungo Man – and a range of artefacts have been discovered in the park making it a place of immense archaeological significance.
On our last visit we went on a sunset tour which gave us access to the dunes and rock formations. If you want to see this place at its most spectacular, dawn and dusk are the times to do it. It is a photographer's delight! Mungo Lodge is a great place to base yourself for a couple of days. They offer a range of accommodation options.
Mungo Lodge – Stay a few nights at this 4 start outback resort to fully appreciate Mungo National Park at different times of day
Read More : Sunset Tour of Mungo National Park
Morton National Park
Contributed by Neil from the Bushwalking Blog
From the famous and easily accessible Fitzroy Falls to the remote multi-day hikes that traverse the hidden valleys of the Budawangs, Morton National Park in NSW has long been an explorer's playground.
Thought to have been inhabited by the indigenous Yuin people as far back as 20,000 years ago, the bulk of the park is made up of plateaus etched with deep gorges. The place is spectacular, but it's features like Didthul (now better known as Pigeon House Mountain) which stand out. Still respected as part of Aboriginal mythology, it's now home to one of the most challenging day-hikes in the park – the lung-busting Pigeon House Mountain Walk (4.8 km / 4 hrs).
Those looking for an easier day hike should definitely take a look at Mount Bushwalker Walking Track (7 km / 2.5 hrs), which despite its name is a relatively flat walk to the edge of a spectacular escarpment with views over the Clyde River Valley, Gadara Point and Mount Talaterang.
There are endless crags for rock climbers and plenty of water for those who paddle. For the less adventurous, a drive through Kangaroo Valley (heading inland from Nowra) will point you in the right direction for picnic spots, lookouts, or a nice lunch at the Friendly Inn Hotel.
Read More: Visit Kangaroo Valley & Morton National Park
Jervis Bay National Park
Contributed by Pauline from BeLoved City
If you want to discover some of the most beautiful beaches in the world, Jervis Bay National Park is the perfect place for you!
Located on the coast of NSW, 3 hours away from Sydney, Jervis Bay National Park is one of the most beautiful national parks in New South Wales, if not in all of Australia!
As you get there, the first thing you should be doing is going to Hyams Beach. It's the whitest beach in the world!
I particularly recommend going on the white sands walk and the Scribbly Gum Track. These short walks are perfect to get the best of both worlds. The path will take you through the bush and lead you to stunning beaches such as Chinamans Beach and Greenfield Beach.
The great thing about Jervis Bay is that there is plenty to do all year round. If you go in summer, you can enjoy a relaxing holiday by the beach.
If you go in winter, you can go whale watching! Hundreds of humpback whales migrate from Tasmania up to Queensland in winter and Jervis Bay is one of the best places in Australia to admire this beautiful phenomenon.
Booderee National Park
Contributed by Pauline from BeLoved City
Located right by Jervis Bay National Park, Booderee is the perfect destination for nature lovers. Way less touristy than its neighbour, Booderee National Park in NSW is home to beautiful white sandy beaches. The most famous ones are Green Patch, Murrays Beach and Steamers Beach. If you want to lay down and work on your tan, you will love them!
It's also a great place to go hiking. There are plenty of walking trails there. Some are more challenging than others. They will give you a chance to discover the bush, beaches and Cape Saint George lighthouse.
These trails are not as frequented as the ones in Jervis Bay so make sure to check the park's recommendations before you go. You will have to stop at the visitor centre to pay the entrance fee (It costs $13) so don't hesitate to ask them for recommendations.
If you are going in winter, you should be able to see the whales too!
Finally, one of the best things to do in Booderee is going camping. There is no fancy accommodation but the National Park campgrounds are great. You can stay by the beach at Green Patch or Bristol Point for example. Perfect for adventurers! If you'd rather a more conventional accommodation, you can stay in Jervis Bay.
Read More: Visitors Guide to Jervis Bay
Dorrigo National Park
Contributed by Ben from The Sabbatical Guide
Dorrigo National Park was one of the highlights of our road trip from Gold Coast to Sydney. Around an hour from the busy town of Coffs Harbour, this is part of the UNESCO listed rainforest of Gondwana.
The most spectacular sights of Dorrigo National Park can be found at the Rainforest Centre. Here they have constructed a wooden walkway that takes you out above the canopy for incredible views that stretch for miles. You can also walk down into the valley on the Lyrebird link trail, which are tracks cut through the ancient rainforest that show off this unique ecosystem. Whether it be the strangler figs which slowly suffocate neighbouring trees, huge brush turkeys, colourful shrieking parrots or (if you're lucky) a view of the most famous resident here, the mimicking Lyrebirds, this is a trail well worth spending a few hours to explore.
If you're planning to stay in Dorrigo National Park for longer there are dramatic waterfalls, a rich Aboriginal heritage and around 128 different species of bird to be found on hundreds of walking routes that can be taken in the area.
And if you're coming in from Coffs Harbour can I suggest a stop for breakfast at the Old Butter Cafe near Bellingen. They have an amazing menu and a great little craft shop attached.
Like it? Pin it for Later…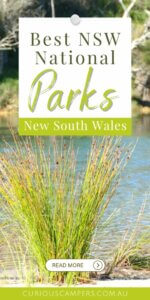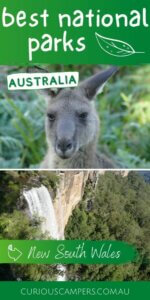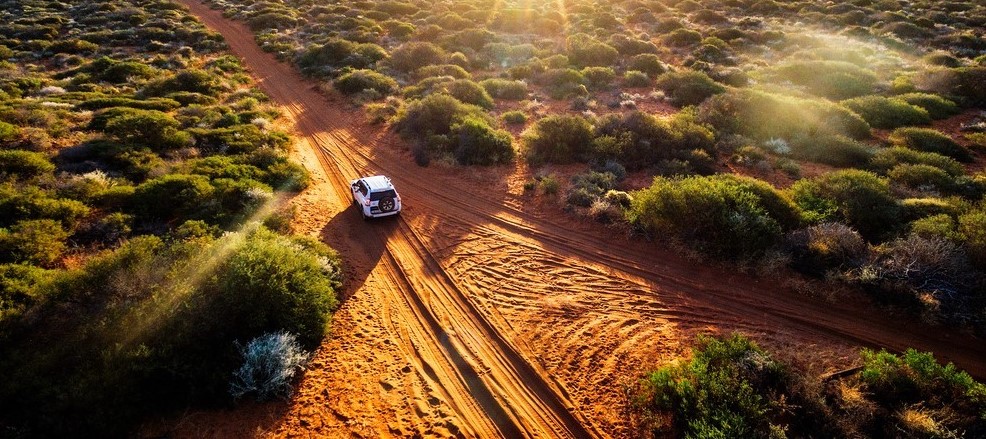 500 THINGS TO DO
Join our mailing list and receive our Free Top 500 things to do in Australia. If you love the Australian Outdoors download this list and keep it handy when you are planning a weekend away or a road trip around Australia.
Recent Posts